Painter Bui Van Tuat wants the plagiarism side to sue him to release evidence
Recently, painter Bui Van Tuat posted on his personal page about being plagiarized. Accordingly, from acquaintances, he learned that a transaction of buying and selling paintings took place in Hanoi. The traded work is a large-format lacquer painting (1m2x2m35, 3 panels), author unknown. According to the introduction, this painting is said to be "ancient", with a "long-standing" age, as evidenced by cracks on the body.
This lacquer painting has a content layout very similar to another painting by artist Bui Van Tuat. The painting, titled "Such a day", is displayed in the solo exhibition "Such a childhood" taking place in December 2018 at the Vietnam Fine Arts Museum, now has collectors.
Painter Bui Van Tuat affirmed that the painting he painted with oil paint on canvas is unique, there is no second version with any materials, not even a specific outline. He also looks forward to dialogue with the current owner of the painting and those involved.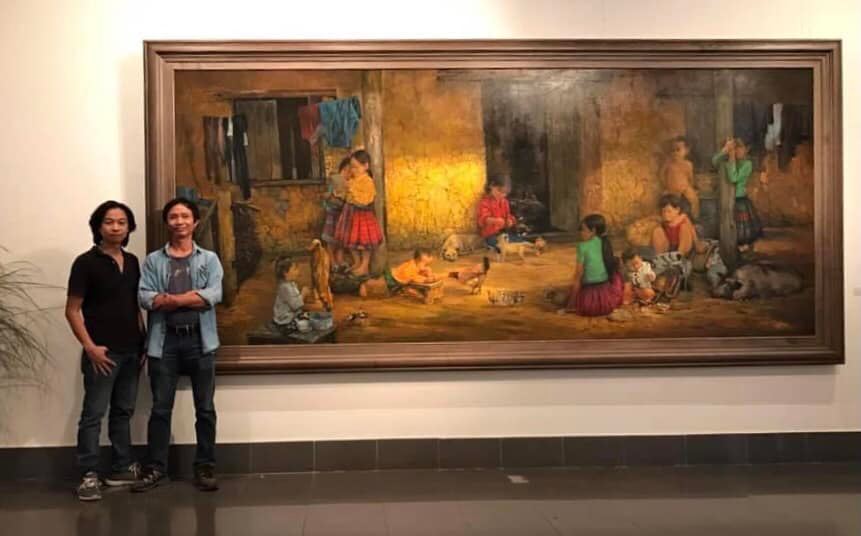 Share more with PV Vietnamese people About the incident, painter Bui Van Tuat said: Currently, he does not know specific information about the owner, only knows that his painting is hanging at Tran Huu Tuoc, Hanoi. Previously, the painting was offered on the grounds that the former owner was bankrupt and needed to be sold at a low price. It is likely that the painting costs up to hundreds of millions of dong, because currently the original painting he composed can be traded for billions of dollars.
"Since they claim that this is an old painting, I am hoping they will sue me against it, so that I can give evidence to confirm that the whole idea and process of creating the painting is my own. The details I included in that picture are the results of my field trips in Lao Cai, Moc Chau, Son La, images right in my hometown…
All of these are carefully and meticulously preserved by me. It took me decades for the details in the painting, and three years to perfect this work."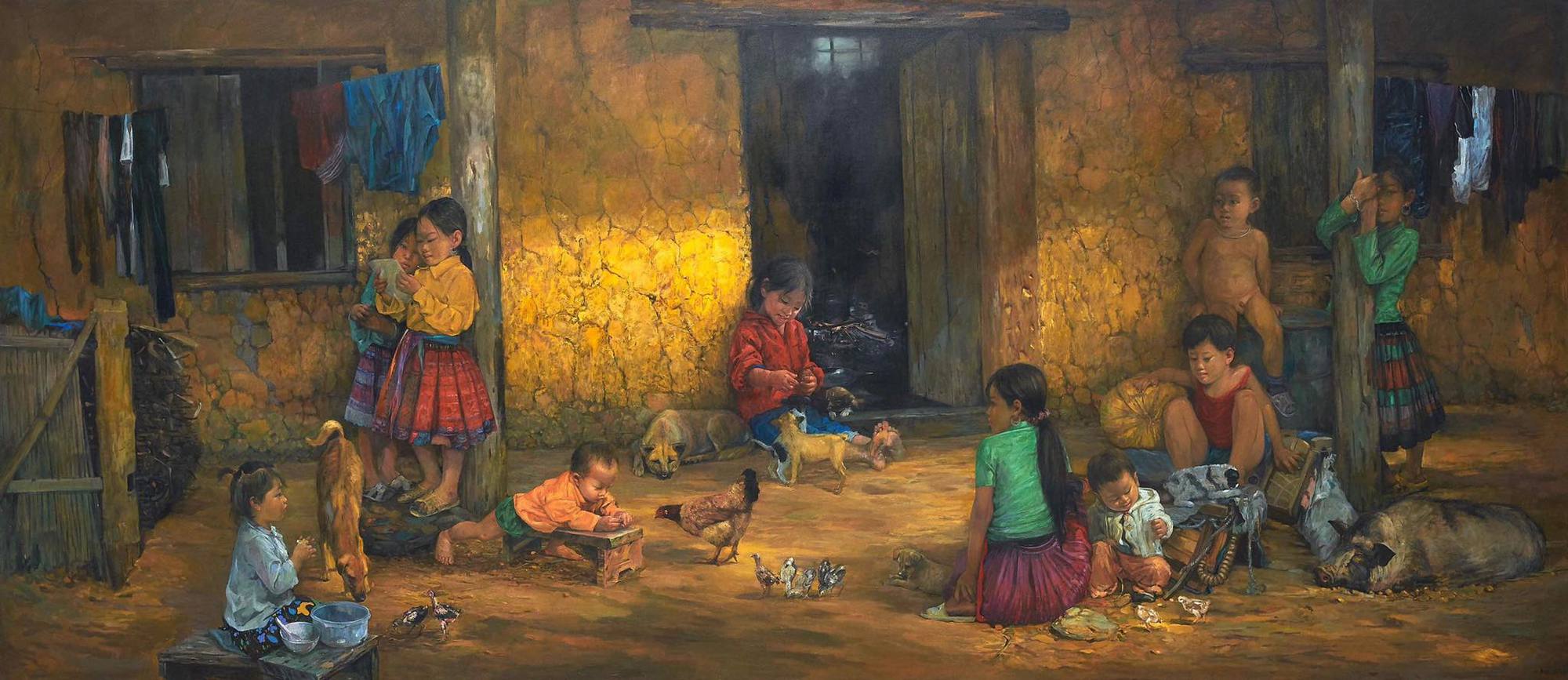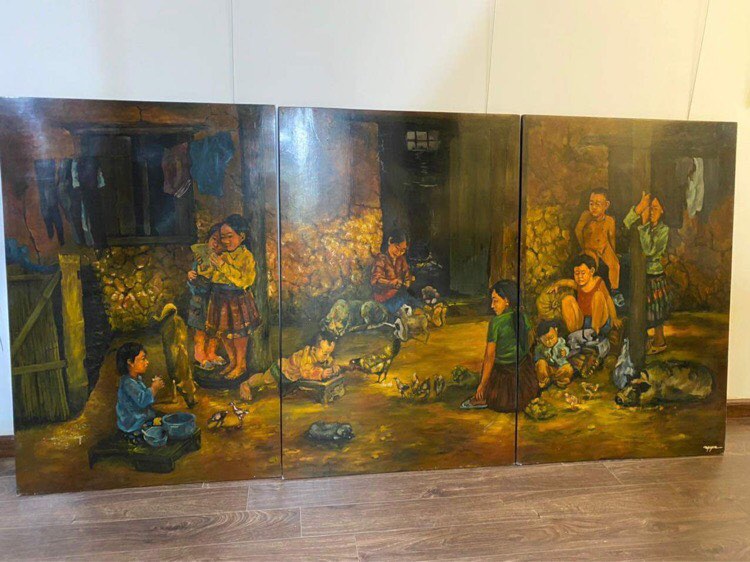 Painter Bui Van Tuat was born in 1982, in Ba Vi (Hanoi). He graduated from Vietnam Fine Arts University in 2007. Oil paintings by Bui Van Tuat are highly appreciated for their realistic, vivid, unpretentious drawings, full of life's breath.
Explaining the reason why plagiarized paintings are still raging and sold at high prices, painter Bui Van Tuat said: "There are many different reasons, but the direct cause is the ignorance of art lovers. art.
Whatever you play, you have to learn, and when you play painting, you have to learn even more. There is an unfortunate feature today that the painting is taking place quietly, even many people have the mentality of hiding, afraid that if they are revealed, they will be copied. The more so, the easier it is for the copyists to make.
I think the best way is to make my works public, bring everything to light. Only then will viewers know the existence of the work. Copied paintings therefore also lose value, when the original work is known to the community.
Before playing with paintings, collectors should follow the artist's creative process. What style do they draw, how is it influenced, is that style suitable for me? When will they open the show? When they understand those things, they will never buy fake paintings or copies. Don't buy paintings with a snatch mentality."
Is plagiarism a "daily thing in the district"?
Sharing with Dan Viet, art researcher Ngo Kim Khoi said he was quite surprised when he read the sharing of painter Bui Van Tuat: "Before, I only saw people copying Indochina paintings by authors. This time, the fact that a fairly young artist was plagiarized made me feel quite "strange", and also a bit confused why they made such a reckless choice.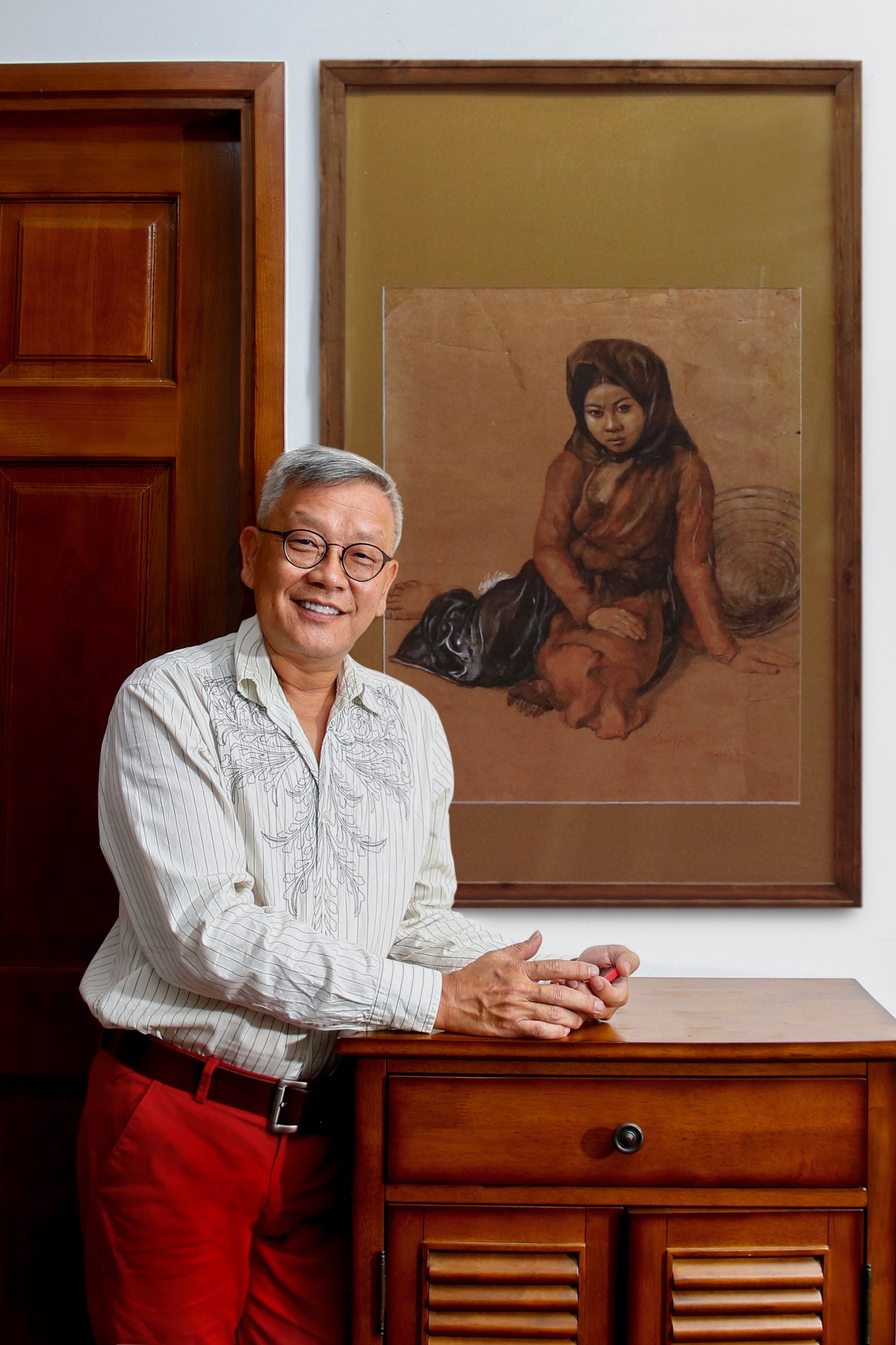 Although I have not looked directly at the copied lacquer painting, but through the pictures posted by Bui Van Tuat, it can be seen that it is quite clumsy, the details are not clear, and there is absolutely no subtlety and meticulousness – a characteristic feature. in Bui Van Tuat's painting. Most notably, they try to age it by breaking the edges, revealing a pre-existing scheme to defraud collectors.
I think such art deceit should be condemned by the common voice of everyone. We want to eliminate them, we need to be determined so that they do not have the opportunity to multiply again. Consensus will gradually create change.
Mr. Ngo Kim Khoi also said that education and communication for young people is extremely important: "In developed countries, almost no painters think about plagiarism, because they are taught since birth. However, in Vietnam, the concept of this is not there, many rich people still hang fake paintings and copies for "saving".
We can't blame them either, what we need to do is find a way to erase those old thoughts step by step, through the efforts of the whole community."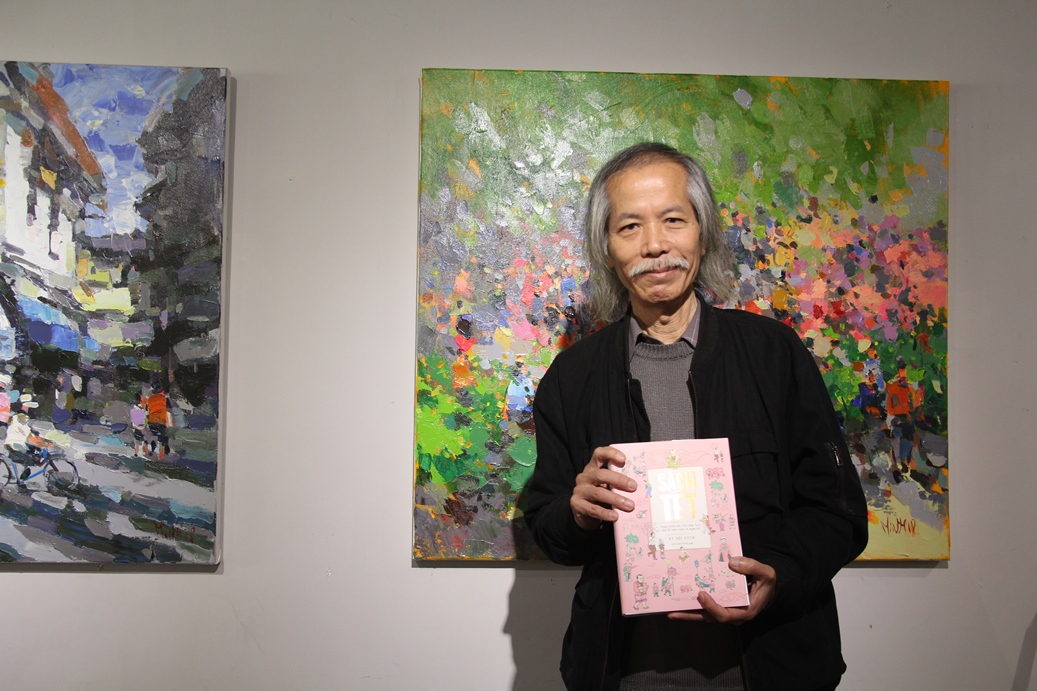 Meanwhile, the President of the Vietnam Fine Arts Association, painter Luong Xuan Doan shared with Vietnamese people concerns about plagiarism, which after 3 or 4 decades have not been completely resolved. He said: "We all know that plagiarism is still a problem. As for the Vietnam Fine Arts Association, we always warn and speak out about the fake painting market. Even though the Law on Fine Arts has not been introduced yet. However, Decree 113 under the law is also being applied, continuously adjusting to suit the development trend of contemporary art.
In an unsafe creative space, authors should first protect their own work, because the state management itself cannot control it all. Especially, in the internet environment, everything is more easily stolen, sometimes just an idea is easily "stealed". Besides, if the work is not copyrighted, the state cannot protect the copyright. Currently, there are very few artists registered with the Copyright Office about owning their works, this is also a situation that needs to be reviewed."
When talking with Vietnamese peoplesome painters in the Vietnam Fine Arts Association, who wished to remain anonymous, also affirmed that being copied like Bui Van Tuat is "a daily thing in the district" and "this is nothing new, it is very difficult to solve. ".
You are reading the article
"To play painting, it is very necessary to learn"

at
Blogtuan.info
– Source:
danviet.vn
– Read the original article
here