Life Style
Warning signs need urgent hospitalization
The current dengue is in season. Symptoms of dengue It is easily confused with some common viral fevers, so it is easy to get worse because the patient is subjective, thereby causing many complications, even life-threatening.
Ho Chi Minh City is a "hot spot" for dengue fever. According to the Center for Disease Control of Ho Chi Minh City (HCDC), in week 22 (from May 27 to June 2), 111 new outbreaks of dengue fever were recorded in the city. Thus, in the first 5 months of this year, the whole city recorded a total of 11,722 cases of dengue fever, an increase of 66.5% over the same period in 2021 (7,039 cases).
In which, the number of severe dengue cases was 209, an increase of more than 7 times over the same period in 2021 (28 cases) and there were 7 deaths.
Currently, City. Ho Chi Minh City has entered the rainy season, the peak season of dengue fever. Therefore, in order to minimize the risk of dengue outbreak, each citizen, family, agency and office should take measures to prevent dengue fever.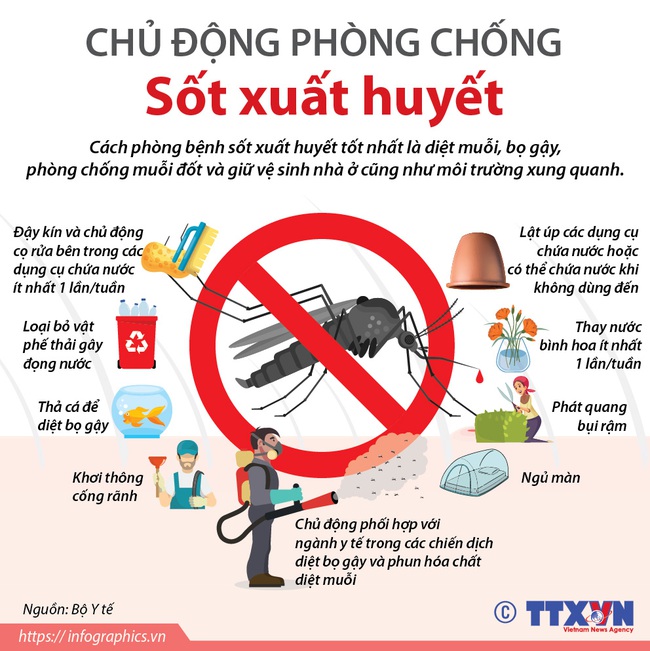 BS. Nguyen Thi Thu Huong, Head of the Department of Occupational Diseases – Thanh Nhan Hospital, said that it is usually recommended that every 5 years, Dengue hemorrhagic fever breaks out into an epidemic. The biggest recent dengue epidemic was in 2017.
Cyclically, in 2022, dengue could cause a major epidemic again. In the South, the number of people infected with dengue fever is increasing, especially with severe cases of hemorrhage. But in the North, the weather this year changes erratically, so the time of dengue fever will come slower than the annual cycle. It is forecasted that in July, August this year there will be an outbreak of dengue fever.
BS. Nguyen Thi Thu Huong, Head of the Department of Occupational Diseases – Thanh Nhan Hospital, said that the initial symptoms of dengue patients are similar to those of Covid-19 infection. However, there is still a difference. Patients with dengue fever often have a very high fever that can reach 40 degrees Celsius, accompanied by symptoms of headache and body aches.
As for patients infected with Covid-19 who have been vaccinated, according to our records, the fever is not high, only 37-38.5 degrees. However, except for patients with severe damage from Covid-19, the fever is still quite high.
According to Dr. Huong, not all dengue fever patients have to be hospitalized. Patients go to medical facilities for examination and testing.
If the patient's platelets are within the allowable limits, there are no signs of hemoconcentration, and the liver and kidney functions are normal, we can keep the patient at home for monitoring and make an appointment for a regular check-up after 2 days. day. However, if the patient has a headache, cannot eat, and vomits a lot, he needs to be hospitalized immediately.
When experiencing these symptoms, it is necessary to immediately think of dengue fever and immediately take the patient to the nearest medical facility for timely monitoring, examination and treatment.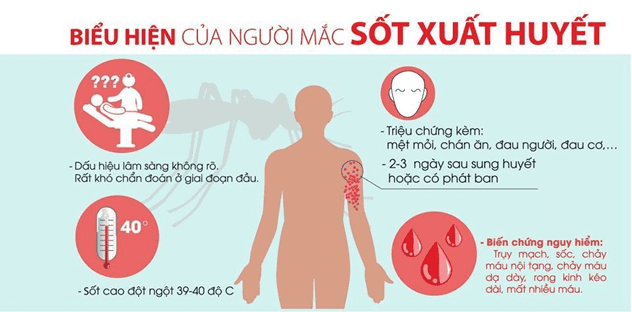 There are three types of dengue fever: Mild dengue, hemorrhagic fever, and dengue hemorrhagic fever (dengue shock syndrome).
Symptoms of mild dengue fever
– Dengue fever, the patient has a high fever of 39-40 degrees Celsius lasting 2-7 days, it is difficult to lower the fever
– There are additional symptoms such as discomfort, bleeding under the skin or mucous membranes
– Severe headache
– Pain behind the eye
– Joint and muscle pain
– Nausea and vomiting
– Rash
Dengue rash may appear on the body 3-4 days after the onset of fever and then resolve after 1-2 days. The patient may develop the rash again the next day.
Symptoms of dengue fever with bleeding
Signs of this type of dengue include:
– All symptoms of mild dengue fever
Damage to blood vessels and lymph vessels, nosebleeds, bleeding in the gums or under the skin, causing bruising.
This form of the disease can lead to death.
Symptoms of dengue hemorrhagic fever (dengue shock syndrome)
This form of the disease is the most severe form of dengue fever and includes:
– All manifestations of mild dengue plus symptoms:
Bleeding, accompanied by plasma escaping from blood vessels, massive bleeding inside and outside the body, shock (low blood pressure).
Dengue fever and Covid-19 are both dangerous infectious diseases caused by viruses with similar initial symptoms, which can cause confusion such as fever, headache, and body aches.
However, these are two diseases with completely different epidemiological factors and modes of transmission as well as completely different conditions. Covid-19 is spread through the respiratory tract by contact with droplets, while dengue fever is transmitted through blood by mosquitoes.
Because there is no specific treatment, people with dengue fever are mainly treated with symptoms combined with a care regimen.
Here are a few things to keep in mind:
For mild cases: Patients self-treating at home according to the doctor's instructions for about 3-7 days need to monitor the symptoms of the disease.
If there are signs such as: lethargy, lethargy, difficulty urinating, vomiting a lot, liver pain, internal bleeding with bloody stools or black stools, vomiting blood, the patient should be transferred urgently. go to the hospital emergency room.
If a mother has dengue fever, she can still breastfeed normally.
Children with dengue fever are more likely to experience severe shock or re-shock than adults. If the child's fever is gradually gone by day 4 and there are no other symptoms, it means that the dengue fever has begun to subside, but still needs to be monitored. In case the baby has lethargy, lethargy, mucosal bleeding, vomiting a lot, liver pain, little urine, … the baby must be taken to the hospital.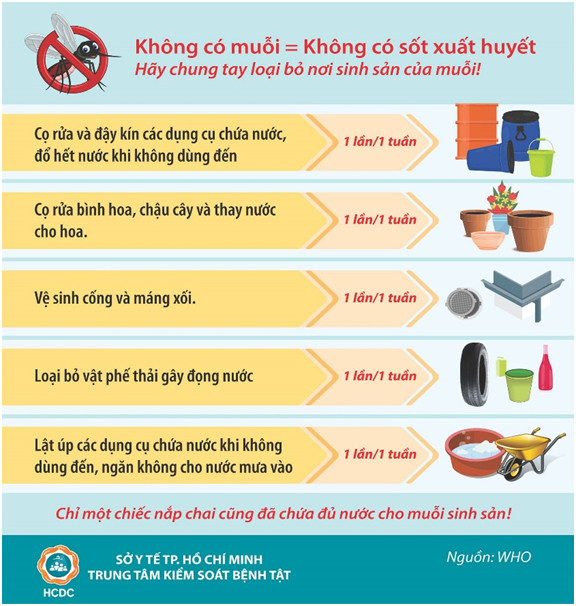 https://afamily.vn/tphcm-phat-hien-111-o-dich-sot-xuat-huyet-moi-da-co-7-truong-hop-tu-vong-dau-hieu-canh-bao- can-nhap-en-gap-20220605203515936.chn
You are reading the article
Warning signs need urgent hospitalization

at
Blogtuan.info
– Source:
Afamily.vn
– Read the original article
here