Nutritionist Ham Linh, Head of the Department of Nutrition, of Tsinghua Medical University Hospital, China reminded that in order to control diabetes, blood fat, and obesity, it is necessary to pay attention to the diet, in which The most important is the order in which the dishes are eaten.
A meal needs enough nutrients, which are 4 ingredients: carbohydrates; protein; fat; and groups of vitamins and minerals in meals. Or simply put in a meal you need to eat enough rice, meat, vegetables, soup…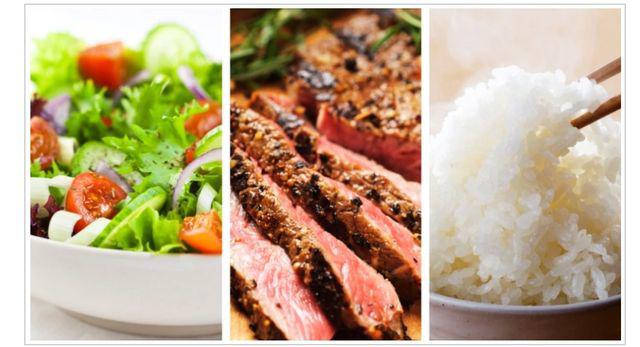 The correct order of eating should eat vegetables first, then meat and finally rice (Artwork)
People from ancient times to modern times have the habit of eating the order of dishes on the table as follows: Eat starch like rice first, then eat meat or vegetables, and finally drink broth. However, in recent years, domestic and foreign studies have shown that the following order of eating is good for health: vegetables → meat → rice.
Why should we eat vegetables first, then meat and finally rice?
Helps to absorb food easily
First, before eating rice, you eat vegetables to help stimulate the digestive system to work. But this activity is not too heavy, but takes place gently and smoothly because the vegetable is rich in fiber and not too dry.
The fact that we immediately eat rice, meat … at first will cause the stomach lining to secrete a lot of gastric juice to digest dry, hard foods – easily leading to stomach pain. Therefore, the habit of eating vegetables first will benefit the digestive system as well as the way our body absorbs food.
Stabilize blood sugar, reduce blood fat and prevent obesity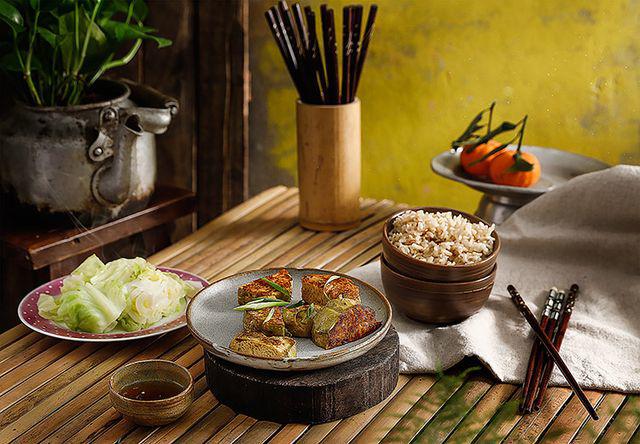 Eating rice last also helps stabilize blood sugar. (Illustration)
Next, filling an empty stomach with vegetables will make us feel full quickly, not wanting to eat more later. From here, we can control the sugar content, fat content… in the food in a better way. For example, eating vegetables first, we will eat less rice, meat will also eat less… this is really effective for people who want to lose weight or have diabetes.
A study by Osaka University (Japan) has shown that eating vegetables, fish, and meat before eating rice also helps the body control blood sugar better. Specifically, the team tracked changes in blood sugar levels for four hours after the subjects enjoyed a meal – where rice was eaten either at the beginning or at the end of the meal.
As a result, people who ate vegetables first, fish meat next and ate rice at the end of the meal had blood sugar levels about 30%-40% lower than when they ate rice at the beginning of the meal. The researchers explain that, eating vegetables, meat and fish first will help stimulate the secretion of incretin – a digestive hormone that helps slow the movement of food from the stomach to the small intestine. Thereby reducing the amount of sugar in the blood, helping to prevent diabetes.
Changing the order of dishes in the meal – vegetables first, meat and rice later seems like no big deal, but it can bring you many health meanings.
In addition to the order of dishes, attention should be paid to the division of meals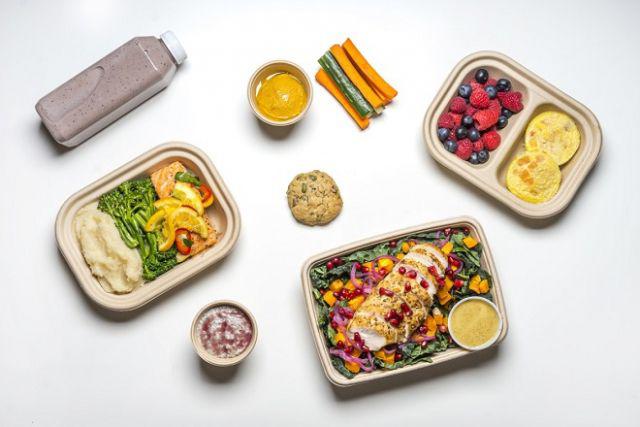 Split meals also help lose weight, prevent diseases
Many studies have shown that eating several small meals evenly distributed throughout the day is beneficial. It makes you feel less hungry and eat less at the next meal. A study of nearly 2,700 women and men found that those who ate more than six meals a day consumed fewer calories. They also often made healthier food choices and had a lower BMI.
Research also shows that when eating more meals, cholesterol and insulin levels in the body also improve in a good way. Eating several small meals can eventually lower blood sugar, hunger, and help you give up snacking.
However, it is important to pay attention to the following points when dividing meals:
One is to control the total energy of the feed. For some special groups of people such as people with diabetes, people with high blood fat, people with high blood pressure, to control total energy, it is possible to arrange reasonable snacks according to their own condition, but the total amount of snacks also need to be controlled, should only be used in small amounts with meals.
The second is to choose foods with a low glycemic index, and increase your intake of high-quality vegetables and protein. You can choose foods with a low glycemic index such as whole oats, barley, whole grains, etc., and foods with high quality protein, such as milk, eggs, fish, shrimp, etc.
The third is to strictly control foods high in sugar such as cakes, sweet drinks, and high-fat foods such as fried foods.
You are reading the article
What should be eaten before each meal? This is a recipe to help prevent diabetes, lose fat, and live longer

at
Blogtuan.info
– Source:
Eva.vn
– Read the original article
here