Cooking is a hobby of many people, especially women. Not only when they have families and sisters, they go to the kitchen and cook delicious dishes, but since they are single, many girls have been passionate about this "subject" full of personal art. At first, cooking with many people was just a responsibility, but gradually it became a hobby and passion. Nguyen Hoa (close name is Bong Bong, 28 years old, HCMC) is similar.
The single girl confided that in her school days, living in the countryside with her parents, 9X rarely had to go to the kitchen and did not know how to cook much. Because at that time, Hoa still had a mother and sister who loved and spoiled them all. Then, when she entered the university and had to eat at the dormitory, she realized how valuable a home-cooked meal is. The restaurant's rice is not delicious and nutritious, and does not guarantee food hygiene. That's why 9X that day sometimes "stealth" with friends to cook by themselves with a rice cooker in the dormitory (the dormitory's regulations are not to cook). Although she did not have enough tools, she found the rice delicious and at the same time saved a lot.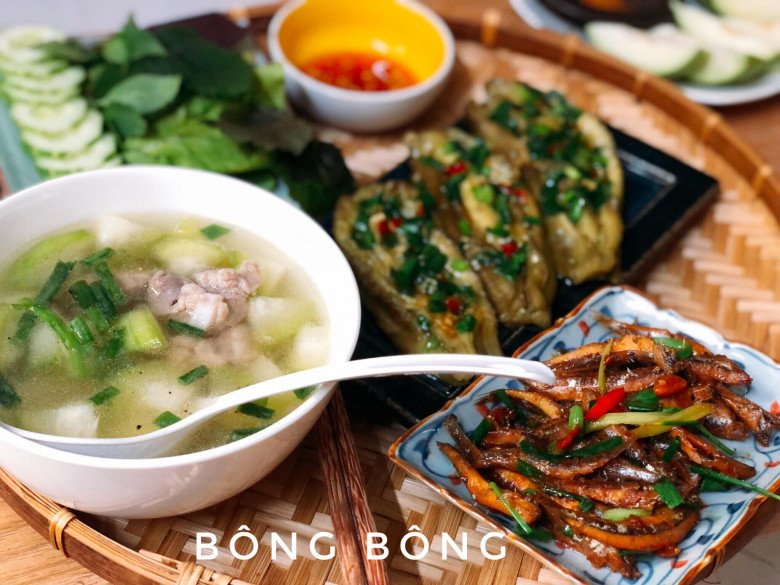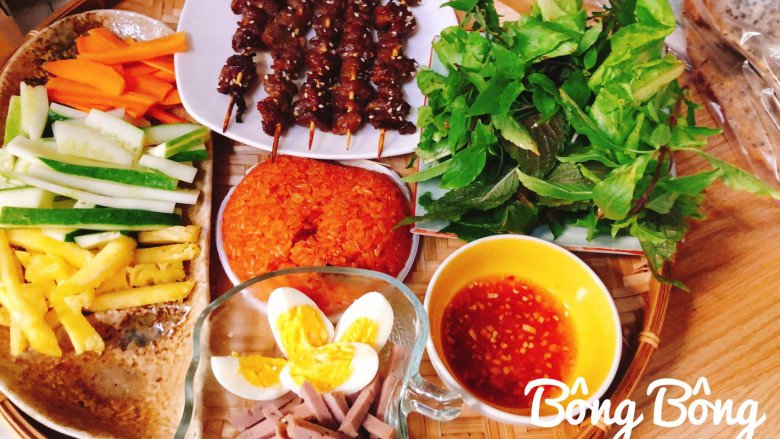 Thanks to that, Hoa learned more about dishes from different regions from her roommates. After that, Hoa started going out to stay, then went to work, wanted a good meal, 9X officially stood in the kitchen. To be able to cook a variety of dishes, she will tinker and research online. At first, the dishes made may not be delicious, but with a lot of hands-on cooking, the taste of the dishes has improved and is now much more attractive.
"Currently, I often go to the kitchen in the morning to cook breakfast and mainly prepare meals to take to work. And in the evening, if I don't come back late or have no appointment, I still go to the kitchen."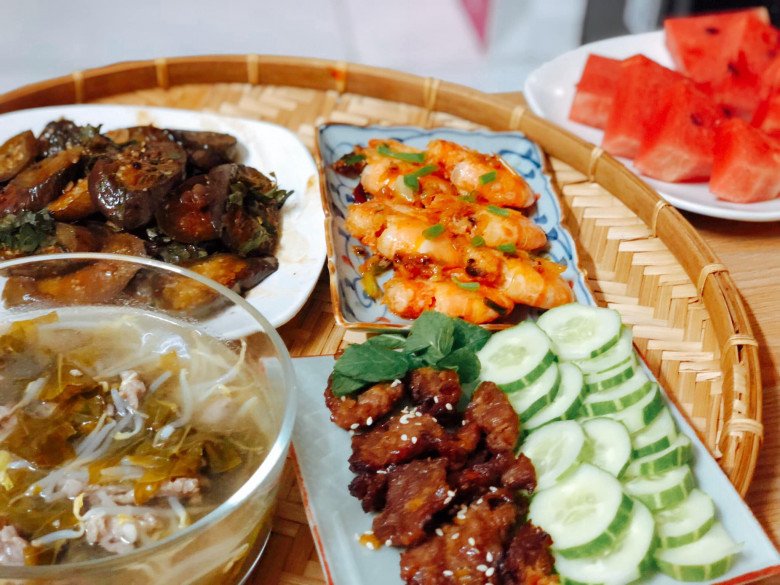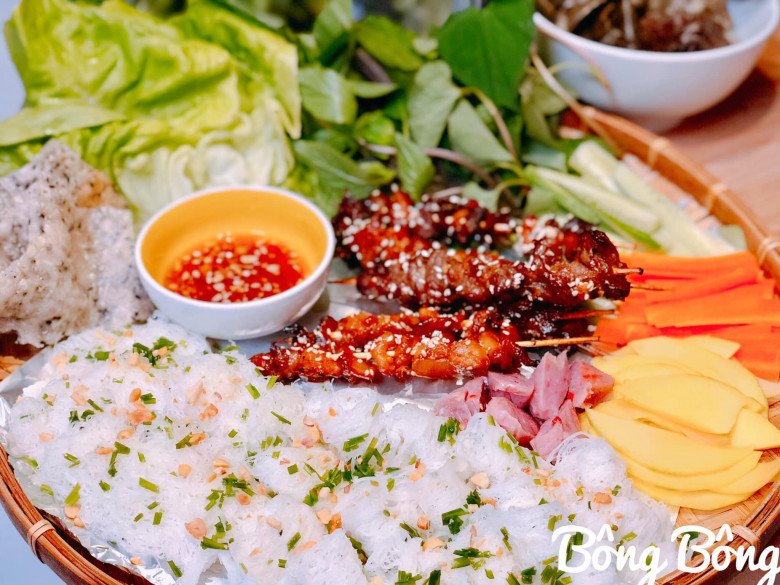 Although single and unmarried, Hoa has a roommate and she will be in charge of cooking. She said that her cooking motivation is that the dishes she cooks are eaten and praised by friends. 9X confided, most people "eat with their eyes" first, so if she has time, she still likes to decorate the meal to be as attractive as possible.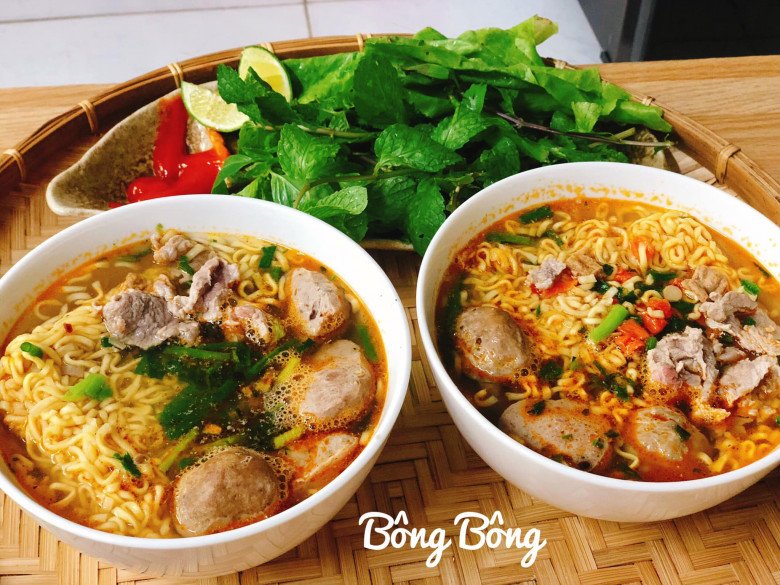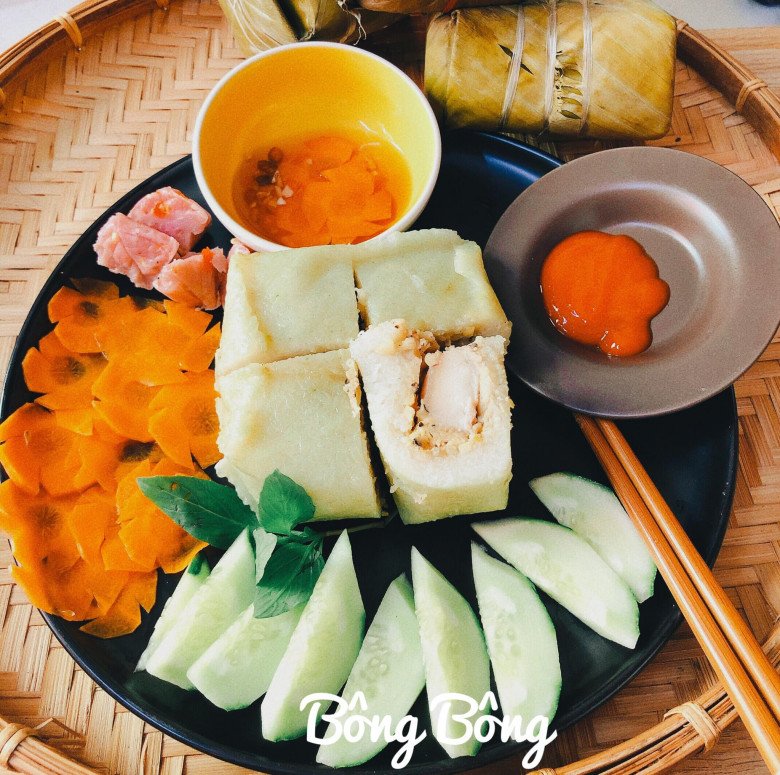 Every day, Hoa gets off work and comes home around 6-7 o'clock and starts cooking. Food will be bought by 9X in advance, brought home for preliminary processing and stored in the refrigerator, when needed, she just needs to take it out and cook it very quickly. On average, each meal will take about 60 minutes to make. Hoa confided, someone working in the cooking profession told her, "Is the food delicious because the mind you put in it." 9X feels this is very true because unfortunately one day, I didn't focus, then the meal will certainly not be satisfactory.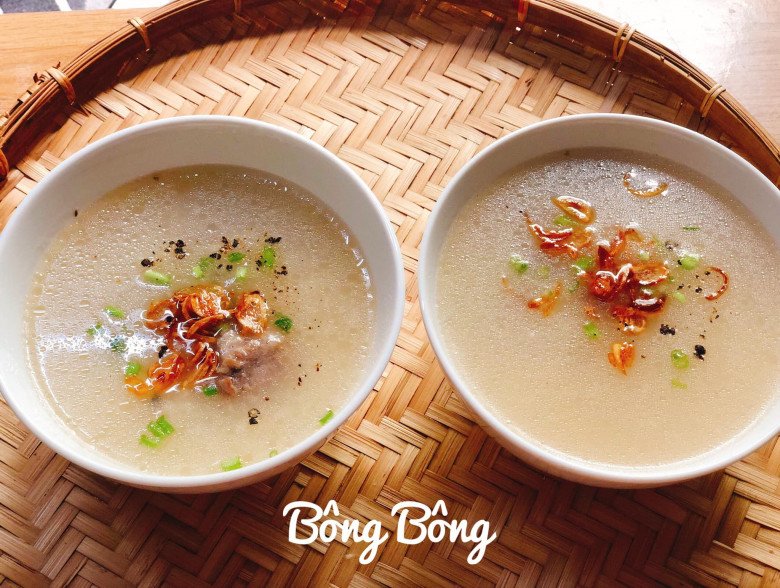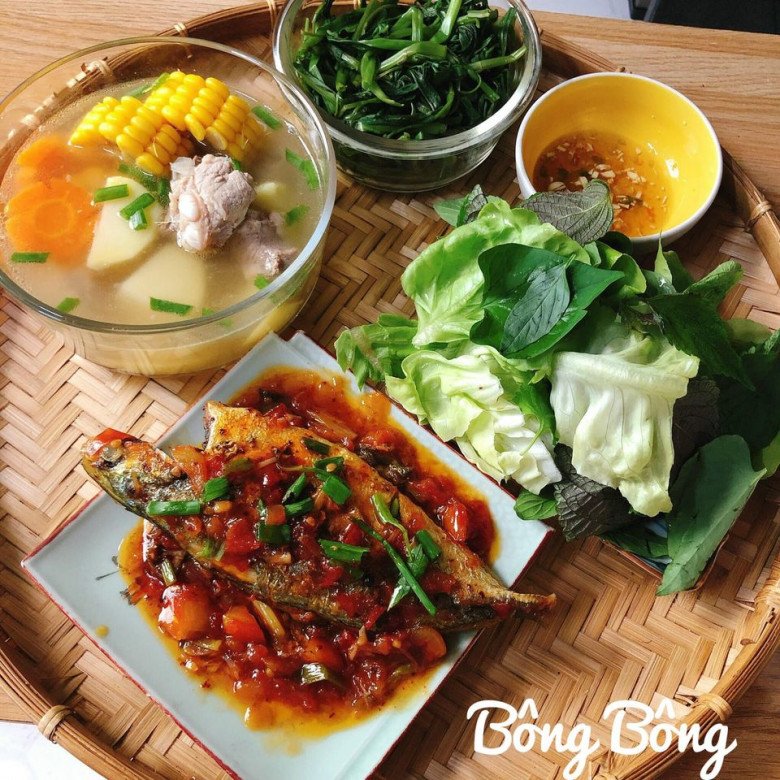 Although she worked hard, but when she was tired, Hoa would feel shy to go to the kitchen. She also does not force herself to try, but always considers the kitchen as a place to forget about stress, work pressure or unhappy things. "Perhaps, if I focus on cooking, I won't remember anything else." Hoa said.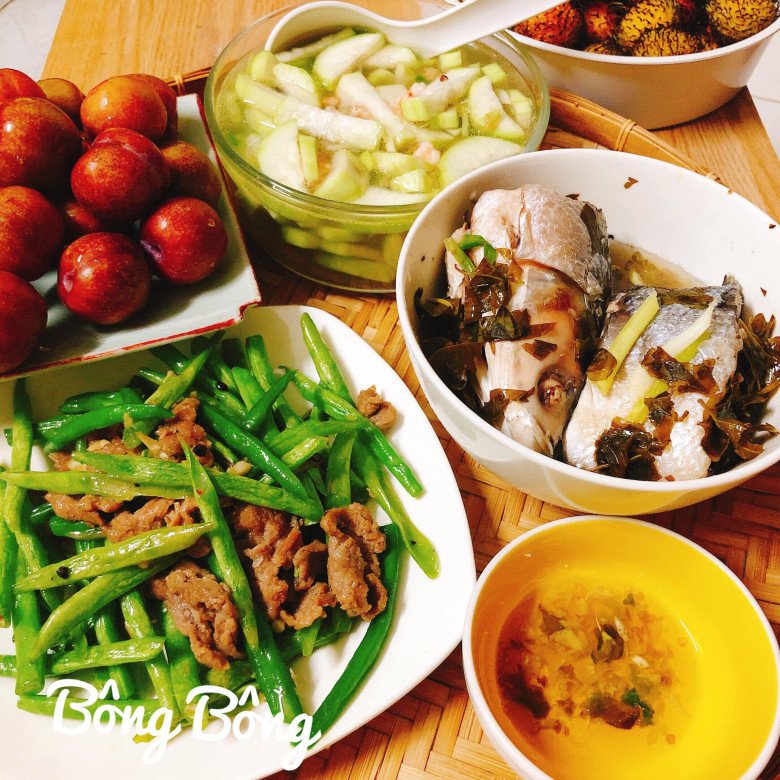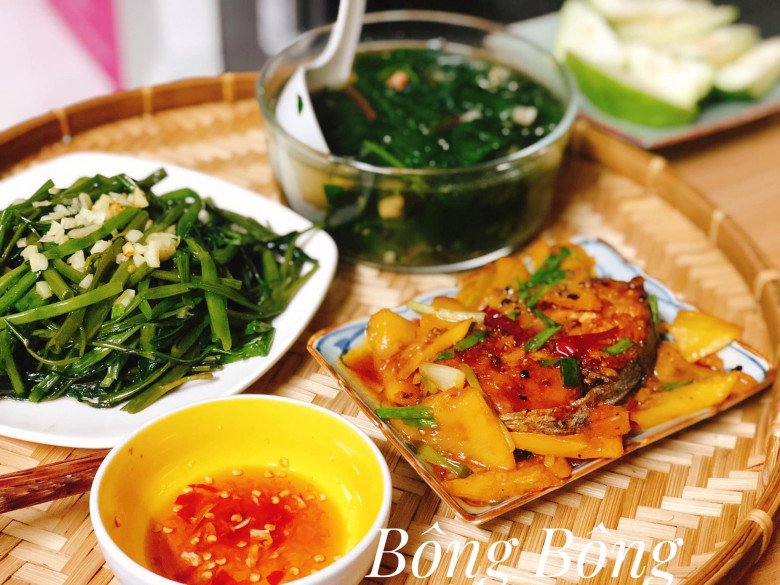 Hoa also said that she is lucky that foods such as meat and fish are sent by her mother in her hometown, so she is very assured of the origin and quality. Cooking costs are thus much lower. Currently, Hoa mainly only has to buy vegetables because they need to be cooked fresh, not for long.
Sometimes, the single girl also likes to invite friends over to her house to enjoy the dishes she cooks. Although I do not claim to be an excellent cook, just seeing the compliments of the friends is enough to understand how delicious her meal is.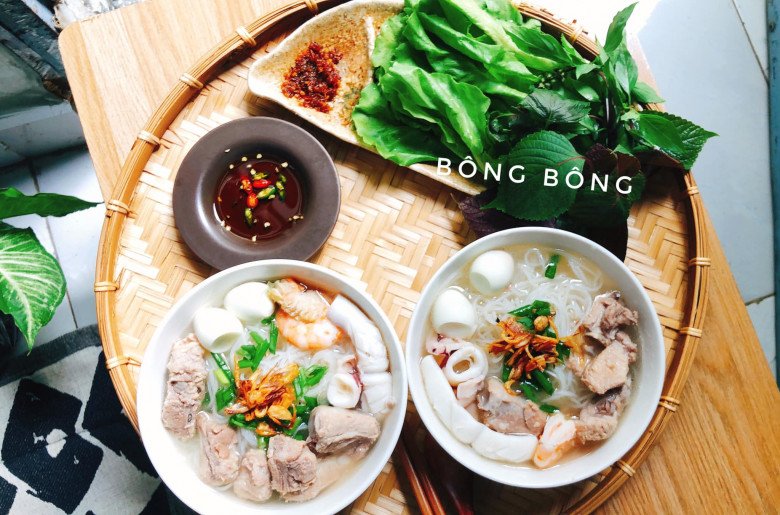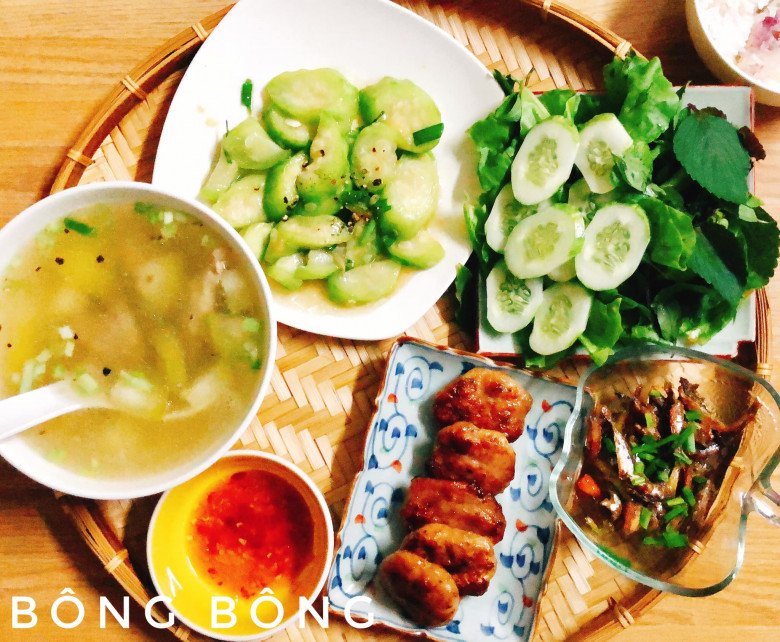 In particular, from time to time in Ho Chi Minh City to visit her daughter, Hoa's mother was surprised and praised, making her 9X happy. That is also one of the motivations for 9X to go to the kitchen more, both to take care of themselves and to improve their chopsticks skills.
Although she does not have a family of her own, for Hoa, home meals are extremely important. This is the time when the whole family gathers together after a tiring day of work and study. Family meal is an invisible string linking members together, eating and chatting together, helping to strengthen the relationship and closeness. She also affirmed that when she gets married, she will still cook in the kitchen. Her dream is to have a beautiful small kitchen to satisfy her passion for cooking, helping the whole family to have attractive, nutritious and beautiful meals.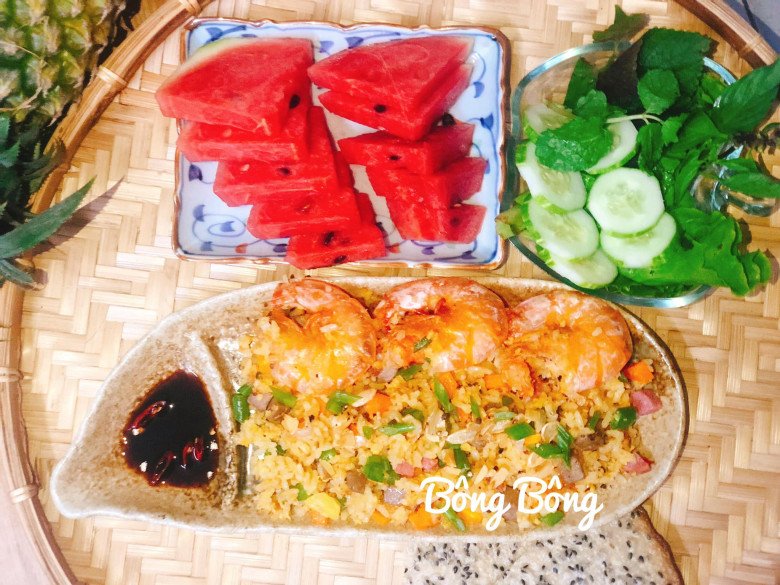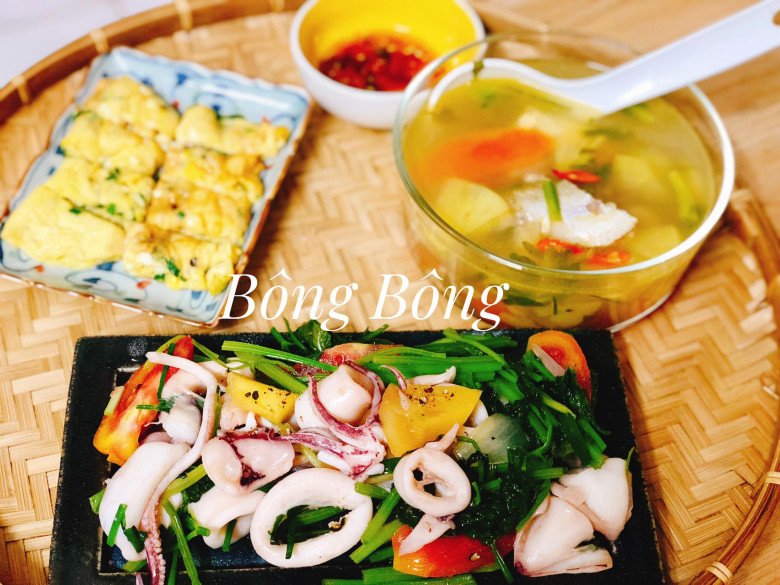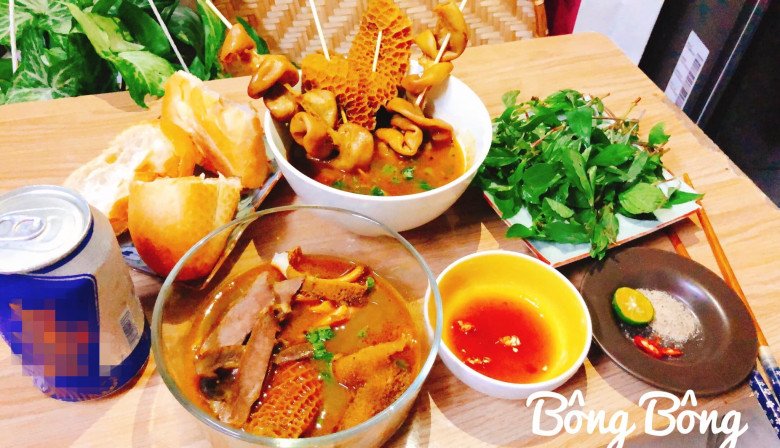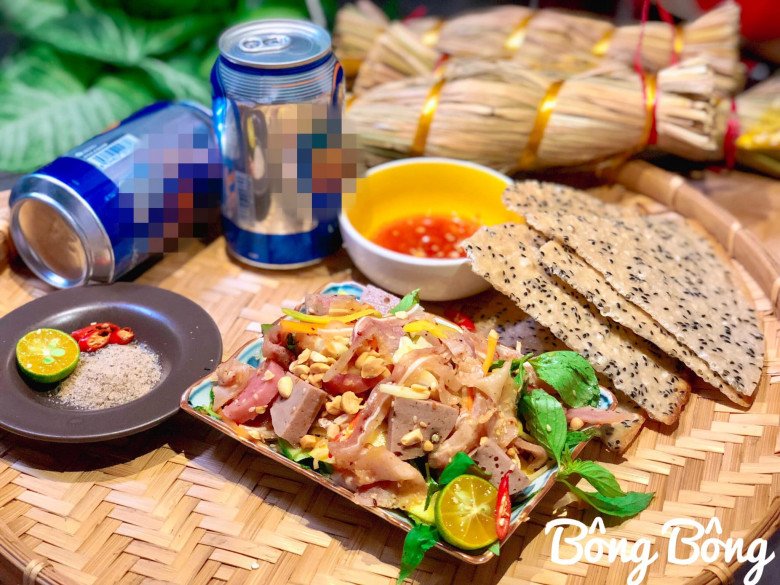 You are reading the article
9X Saigon shows off the rice cooked for you to eat deliciously and cheaply, although it's simple, you get compliments all day long

at
Blogtuan.info
– Source:
Eva.vn
– Read the original article
here