Giới trẻ
A female student in HCM City who doesn't have a high SAT or IELTS still passes 9 US universities thanks to an essay on sour soup
She did not have a 'terrible' academic table like other students and at the last minute Minh Hang decided to apply to study abroad, but her friend still made a miracle.
Recently, Lai Thi Minh Hang, 18 years old, lives in Ho Chi Minh City. Ho Chi Minh City has won a scholarship worth 5.5 billion VND at Texax Christian University (Texax Christian University). In addition, female students in the city. Ho Chi Minh City also won scholarships to 8 other prestigious universities in the country, including: Drexel University, Baylor University, University of Minnesota – Twin Cities, Rhodes College, Illinois Wesleyan University, University of South Florida, Augustana College , DePauw University.
Minh Hang is currently a 12th grade English major, Le Hong Phong High School for the Gifted (HCMC). In August 2022, the female student went to the US to study, starting a new life in the country with the most developed education in the world.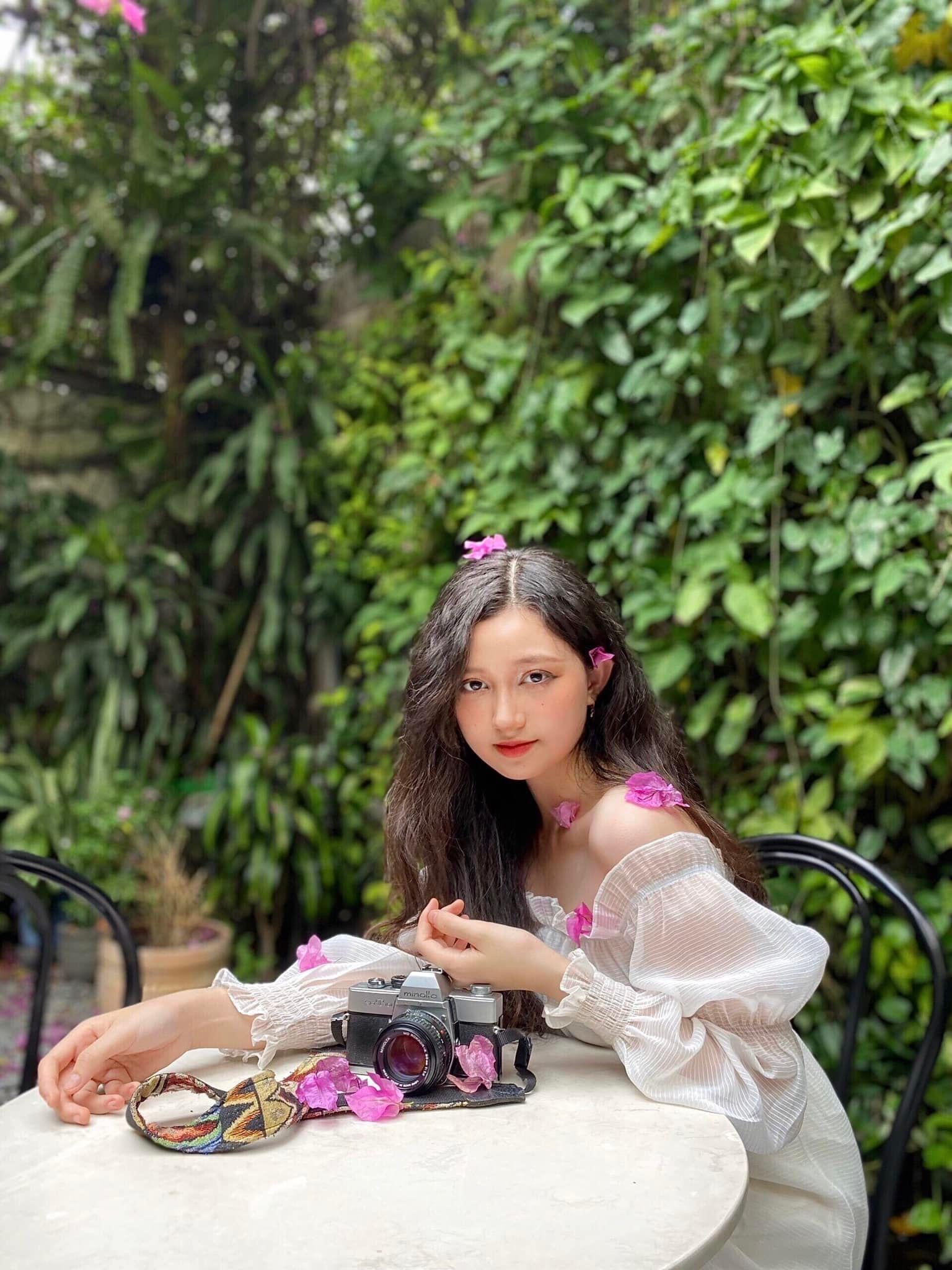 EVEN DEADLY BECAUSE OF STUDY PRESSURE, SCHOLARSHIP AT THE LAST MINUTE
Minh Hang said that she raised her dream to study abroad in the US since middle school. She planned to go to 10th grade to study abroad but was not approved by her family. Parents are not reassured because Minh Hang is a girl, so she is weak, doesn't know how to protect herself, hasn't collided much with society. My family decided to let me study abroad after I graduated from high school – when I was more mature and stronger.
Minh Hang studied at Le Hong Phong High School for the Gifted – one of the most prestigious schools in Ho Chi Minh City. Students in the school all have excellent academic records, extracurricular and social activities are equally outstanding. This made Minh Hang fall into low self-esteem for a long time.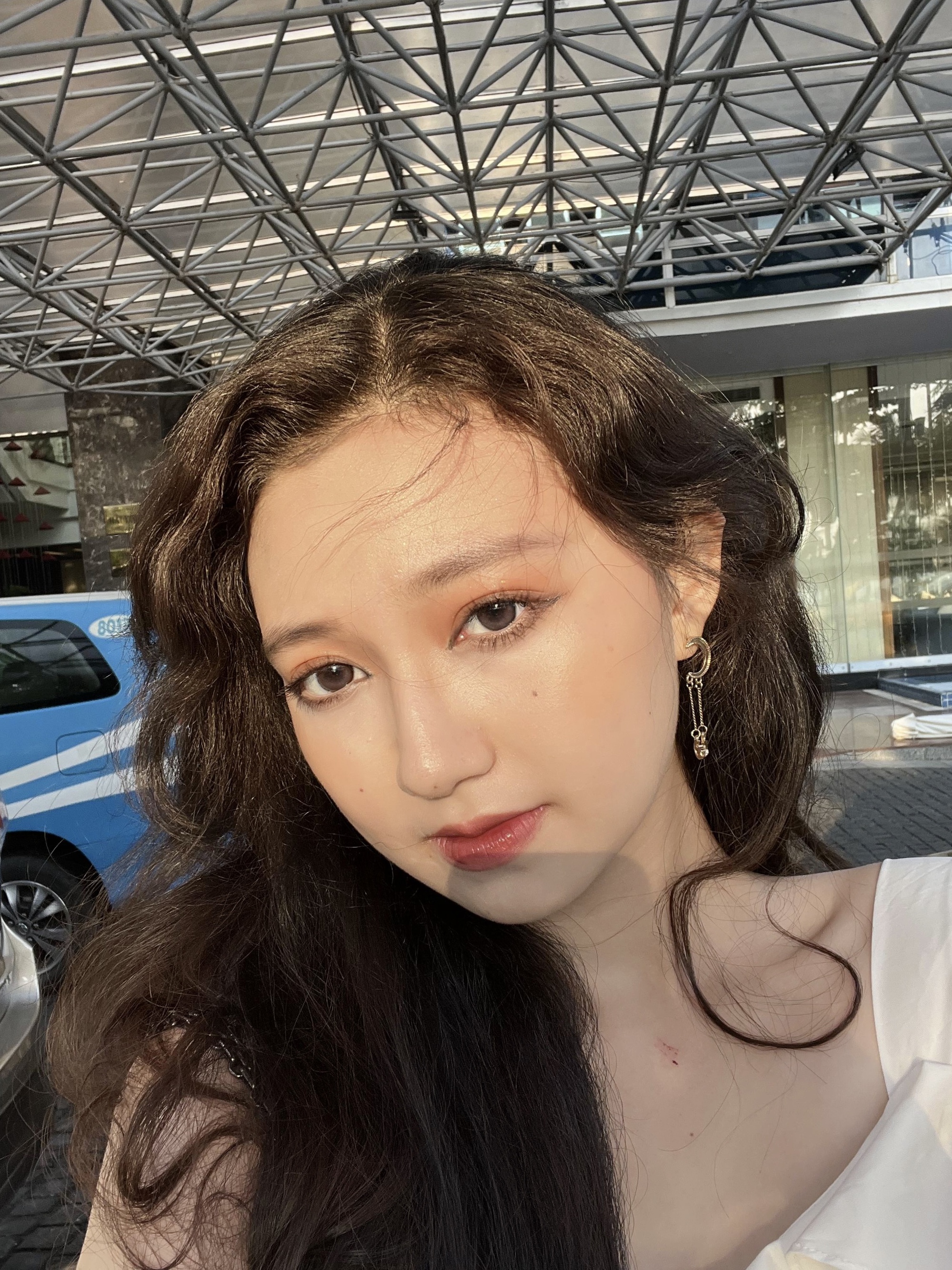 Minh Hang confided: "As soon as I entered 10th grade, I fell into stress, even had depression at times. I was not good at natural subjects, so I often got bad grades. There were times when I had a transcript in my hand. , I was surprised because I have never had such a bad grade before. The teaching method is completely different from that of middle school and the exam is much more difficult, making me struggle for a long time.
However, I was lucky because I was guided by teachers and friends, so I adapted. Gradually everything went into orbit, I found joy in learning. The students in my school are all very good, sharp thinking and have outstanding bright spots. But I don't feel weak anymore, I look at you guys to try harder."
Studying abroad is an option chosen by many excellent students. Because when they study abroad, they will have the opportunity to develop themselves. Normally, students will apply for study abroad from the beginning of 10th grade to make sure everything goes smoothly. But Minh Hang made a resume at the end of 11th grade. This is also the time when female students feel pressured and tired.
"I made the application very late! At the end of grade 11 I just went to SAT, IELTS. My profile was completely "built", while my classmates and classmates completed it. I always felt like I failed. back, so you have to make 2 or 3 times more effort", said a female student in Ho Chi Minh City. HCM shared.
It's so difficult, but Minh Hang always receives encouragement from her parents. Finally, I entered Texas Christian University and majored in Marketing. "My SAT score is 1330/1600, just enough points; IELTS 7.5 and GPA from 8.8 – 9.2. This is not a high score compared to many other students, but I still won a scholarship of "terrible" value because of my active participation. many extracurricular activities and writing impressive essays", Minh Hang said.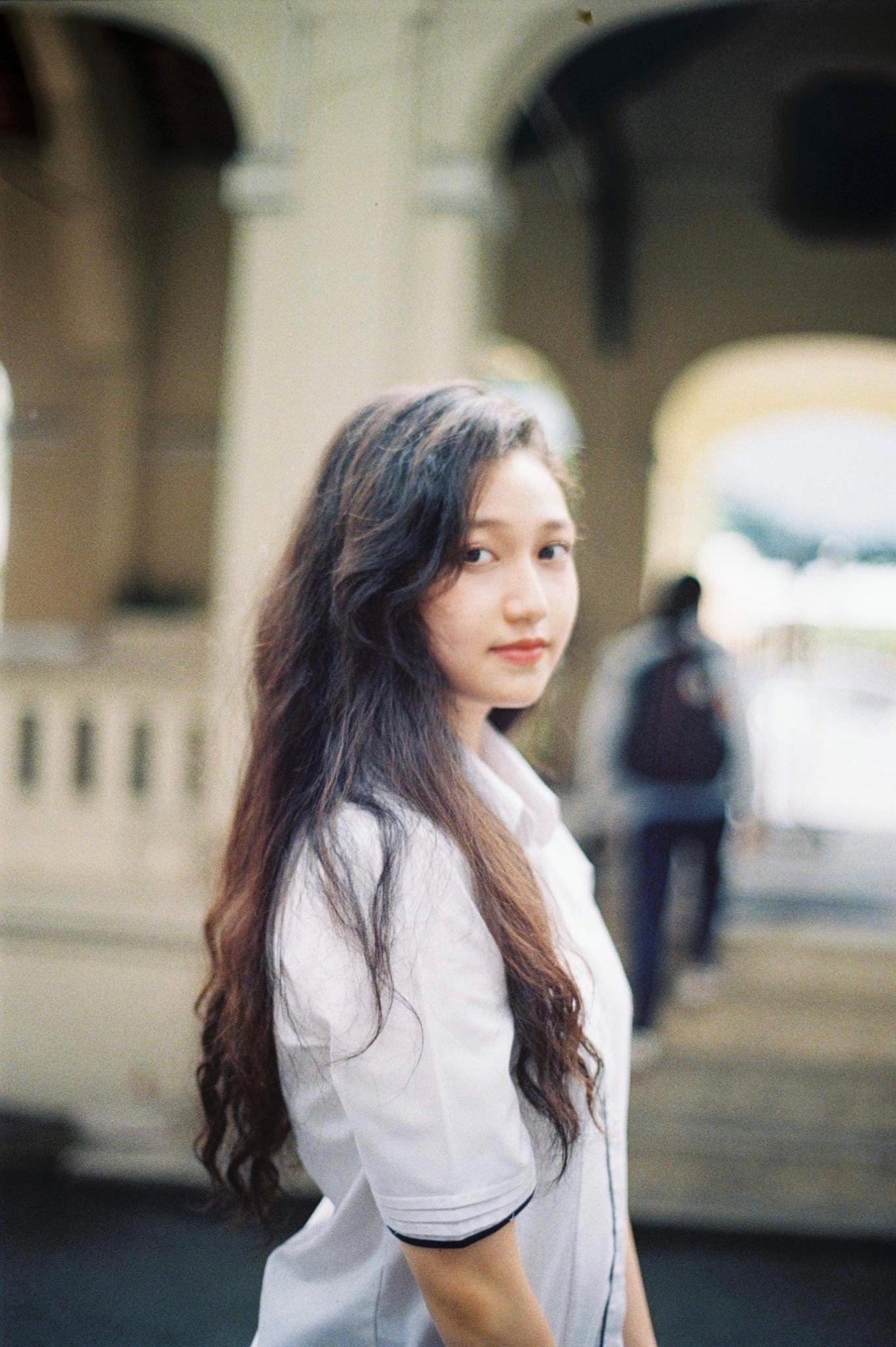 Essay on Sour Soup bowl and "feminist" message conquers the recruitment council
Minh Hang said, the essay is a bright spot in her resume. The female student once asked her teacher at the American Study Center to send them to the US thanks to experienced people for grading. They appreciate essays, complimenting their creativity and edgy writing style. Minh Hang said that it was the essay that "saved" her in the state of "thousands of pounds hanging hair".
At the beginning of the essay, a female student in Ho Chi Minh City wrote about her family lifestyle. As a senior in high school, I spend a lot of time studying, often coming home late at night. But the family still waits for me to come home from school to have a meal together at the end of the day, sometimes it doesn't take until 9-10 o'clock to start having dinner. Minh Hang feels the love and care of her parents for her.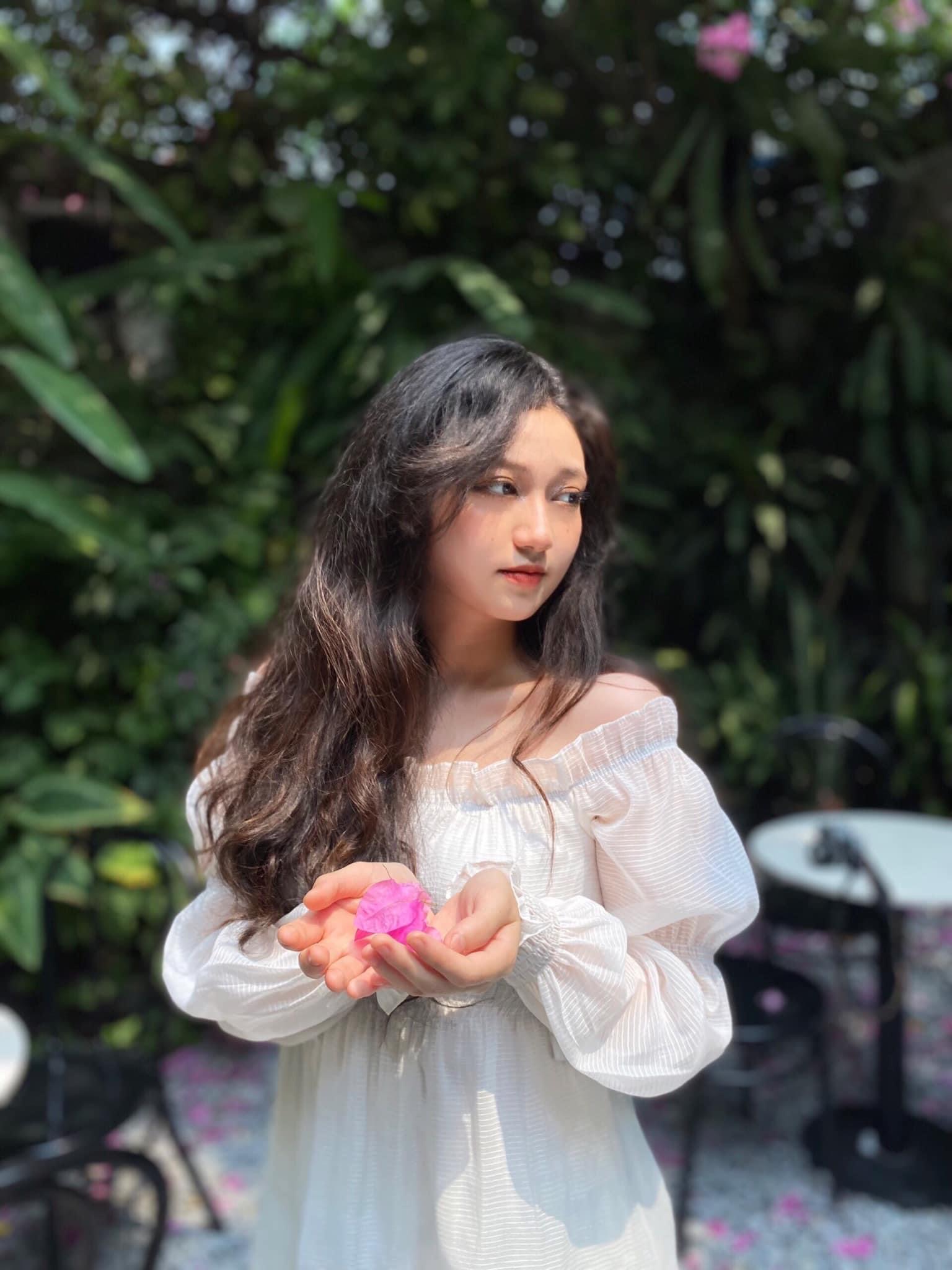 Next, the female student talked about a favorite dish, which is sour fish soup. Minh Hang was expecting his father to divide the ankles equally between the two sisters, but his father only took it for each brother. This makes the girls feel frustrated and self-pitying. I realized that my family still has a feudal mindset that values ​​men more than women.
Minh Hang said: "My family doesn't put a lot of emphasis on feminism. Parents think that girls don't need to study well, study a lot, just know how to do housework, practice "compassionate speech" is enough. Therefore, Sending me to study abroad was a great change in my father's thought.This helped me to not be sad anymore, I understood and thanked him very much.
I will wait until one day my father accepts that men and women are equal. Even girls have a better career and status than boys. I will wait patiently, just like how my parents wait for me to come home from school to have dinner together every day."
The female student in Ho Chi Minh City also said that besides the impressive essay, extracurricular activities were also a bright spot to help her conquer the recruitment council. Minh Hang is an active member of the school's social work team. In addition, I am also the President of the SiLaSol Librarian Club – Sign Language For The Soul. The club's activity is to teach languages ​​to the deaf. Minh Hang also regularly does volunteer work at shelters of love, helping the elderly, the lonely, and children with disabilities.
In particular, the beautiful female student is also the small owner of a scented candle shop called The Peonie. My start-up (start-up project) received great support from everyone. Some companies even place bulk orders. Minh Hang does everything by hand, from making candles to making orders, packing goods, delivering goods.
"Everything is going smoothly. Thanks to extracurricular activities and business model, I have changed in a positive direction. I have more relationships, learned how to set up a business model. , develop valuable soft skills," the female student said.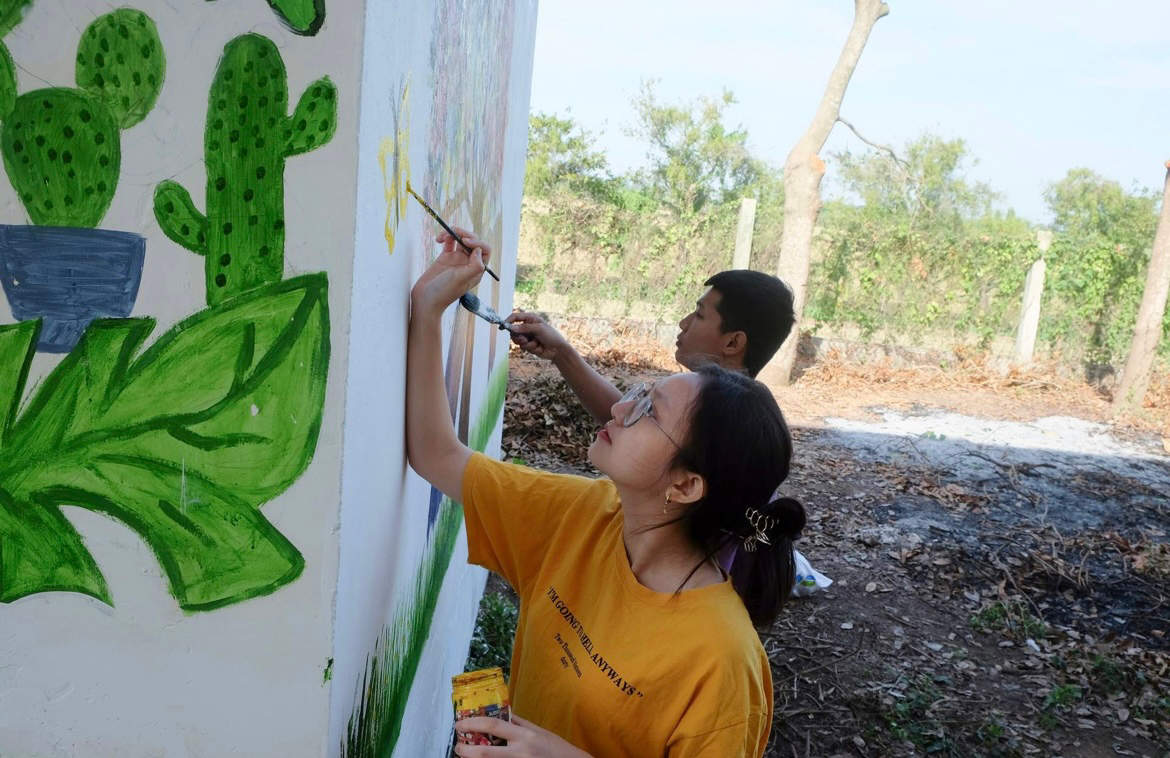 The person Minh Hang admires and admires is her mother. She shared that her mother is a good earner but still spends her time taking care of and nurturing the family. My mother is a psychologist, always giving useful advice to her children. Mother also pays great attention to learning: "Investment in learning can never be lost". This makes Minh Hang very grateful to her mother. I always tell myself that I will work hard to become a great person like my mother.
"If you don't live for today, there will be no tomorrow", that is a powerful motivational quote for Minh Hang to work hard every day. To me, every second and every minute is precious, once it's gone, it won't come back. Therefore, I always try my best to conquer my dreams and make myself not regret anything.
Photo: NVCC
According to phuuvietnam.vn
You are reading the article
A female student in HCM City who doesn't have a high SAT or IELTS still passes 9 US universities thanks to an essay on sour soup

at
Blogtuan.info
– Source:
infonet.vietnamnet.vn
– Read the original article
here