Suggested dinner this afternoon will have the following dishes:
– Stir-fried beef with pickles: 70,000 VND
– Egg tomato soup: 12,000 VND
– Boiled beans: 8,000 VND
– Stir-fried melon with chicken hearts: 15,000 VND
Total: 105,000 VND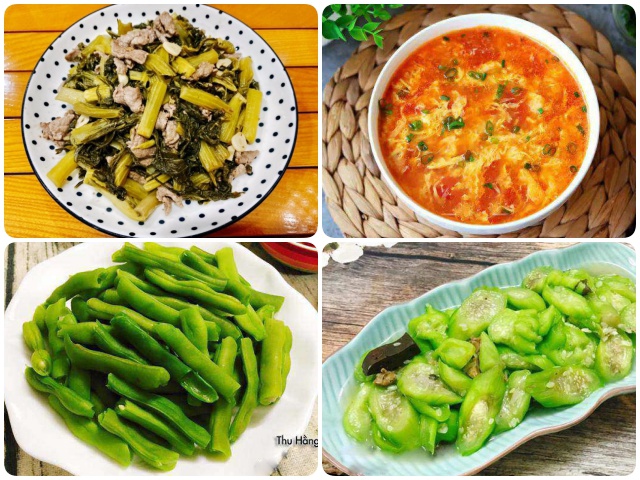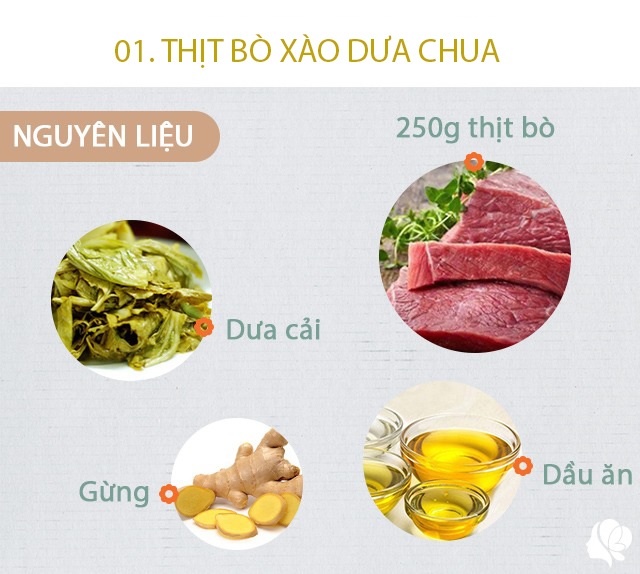 Preparation: 250g beef tenderloin (or corn), 2 bowls of sauerkraut, cooking oil, ginger, scallions, soup powder, garlic
Heat a little cooking oil in a pan, sauté ginger and minced garlic, then add sliced ​​beef and stir-fry until almost cooked, season with the soup powder and then put on a plate. Still in the same pan, add a little cooking oil, add sauerkraut and sauté, then add beef to the island for 1 more time, re-taste the seasoning, add sliced ​​scallions, turn off the heat.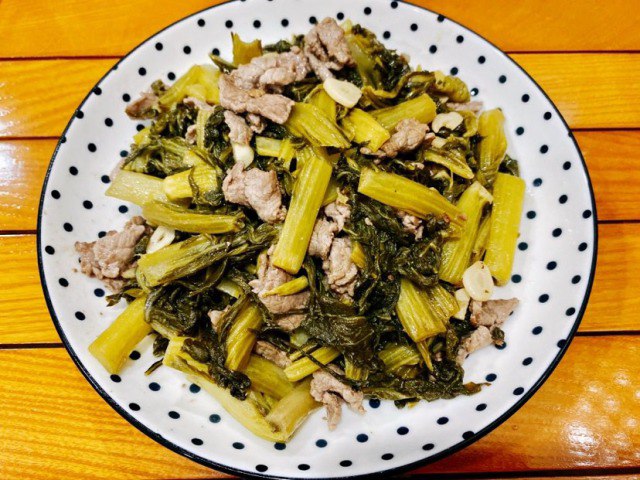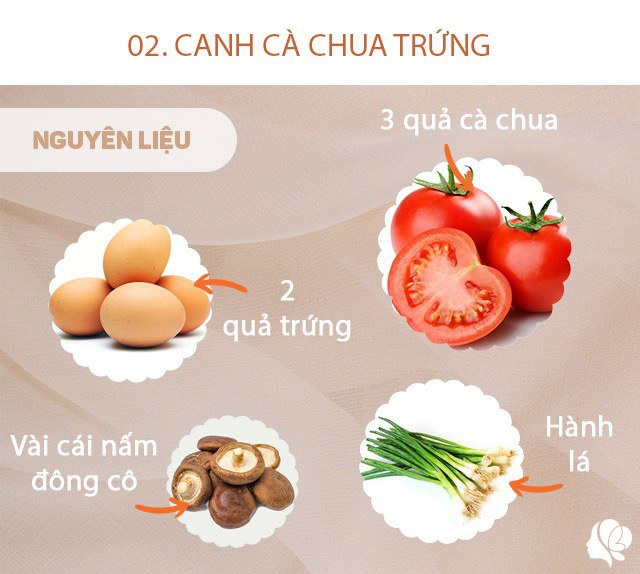 Preparation: – 3 tomatoes, 2 eggs, 2 scallions, 2 shiitake mushrooms, spices: salt, seasoning powder, sesame oil
First you cut 3 tomatoes and cut diagonally at the top with a knife, then you use chopsticks to skewer them and bake on the stove, or you can boil them in boiling water for 2 minutes to peel all the tomatoes. Then diced tomatoes. Crack two eggs into a bowl and beat them with chopsticks. Sliced ​​scallions. Sliced ​​mushrooms. Prepare some more seaweed if you like.
First put a little oil in the pot, after the oil is hot, add the sliced ​​green onions and saute for about 15 seconds, then add the diced tomatoes and saute for 30 seconds, the purpose is to let the tomatoes out. Tomato soup and eggs cooked in this way will be less sour, after 30 seconds, add 3 tablespoons of water directly.
After adding three tablespoons of water, add fine salt, seasoning powder to taste. After the water boils, put the chopped shiitake mushrooms in the pot and boil for 3 more minutes and then add the right amount of water.
When the water boils, let's pour the eggs into the pot in a line, after the egg mixture is put into the pot, let it rest for 5 seconds, then gently push the egg with the chopsticks after it has solidified. Be careful not to stir too vigorously to make the egg crumble, not to have a beautiful vein. Once the eggs are cooked, take out the pot, add a little sesame oil to make it fragrant and the soup is much less fishy. Sprinkle some finely chopped green onions and you're done.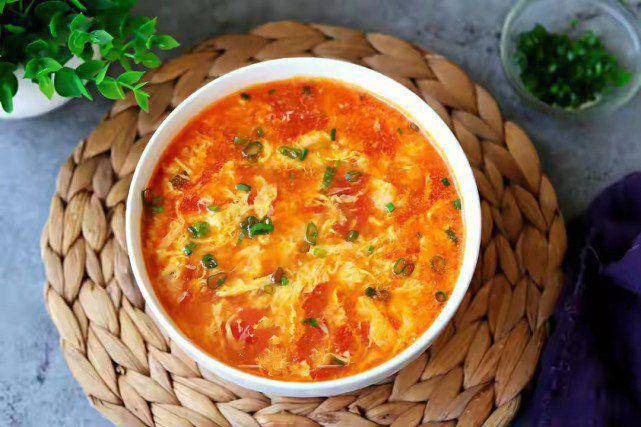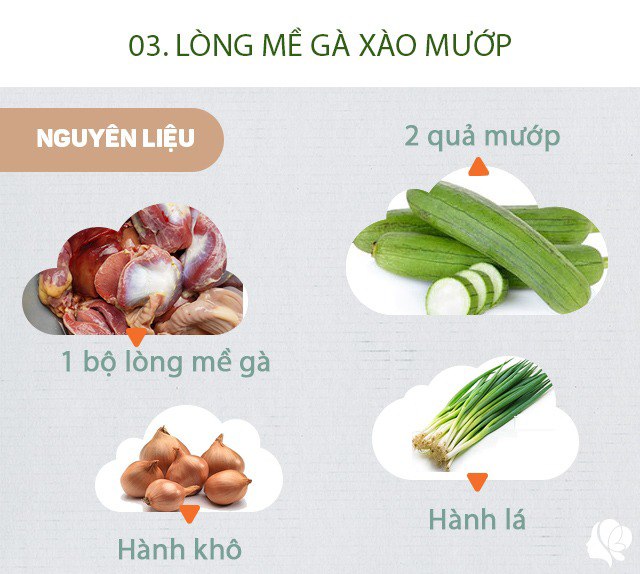 Preparation: 1 set of chicken gizzards, 2 melons, dried onions, green onions, salt, cooking oil
Peeled melon, cut into bevels. Clean chicken intestines, sauté dried onions and stir-fry with a little salt to taste. Put the melon in and stir-fry quickly with high heat, add a little salt to taste, put the heart into the island and it's done. Sprinkle a little green onion for aroma.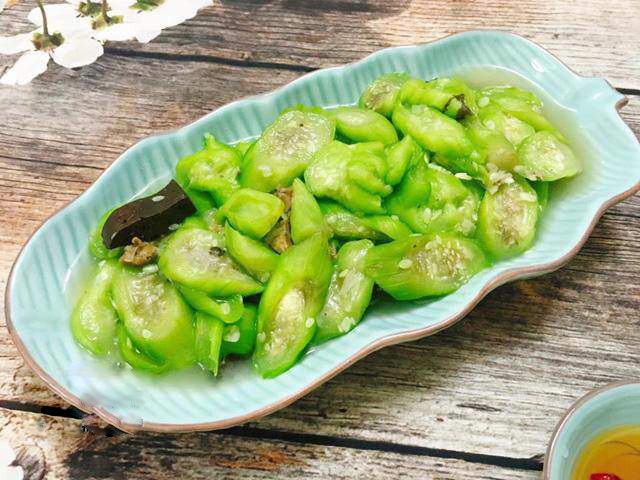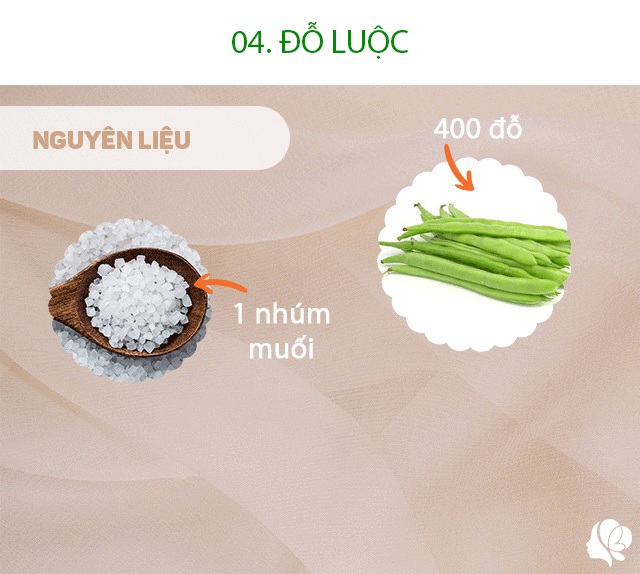 Preparation: 400g beans, 1 pinch of salt
Bring a pot of water to a boil, add a pinch of salt. Then put the beans that have been picked and washed and boiled. Remove the beans to a plate. Boiled water for soup.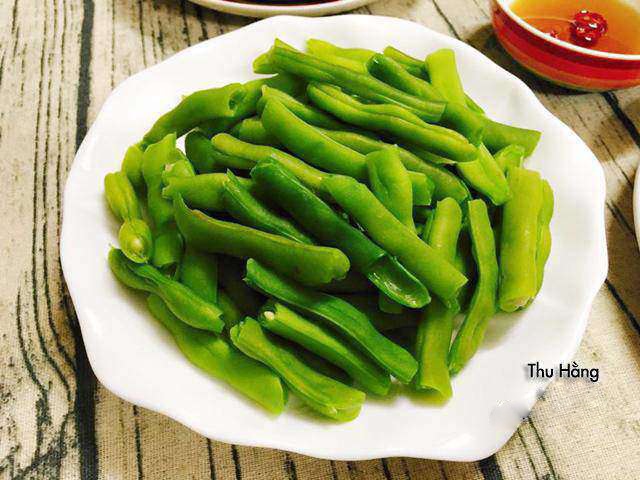 Good luck!
You are reading the article
Coming home to my wife's house to cook a meal suitable for the weather, husband and children eat without getting tired

at
Blogtuan.info
– Source:
Eva.vn
– Read the original article
here