Học Đường
Life Style
Do not be foolish to associate with people with these 3 bad habits, lest they pull each other backward
If asked: Who makes the most money in the world, who would you choose? Bill Gates, Buffett? or Jack Ma?
The answer given by Bill Gates is Rockefeller. He shared: "The hero that makes money in my mind has only one name, and that's Rockefeller."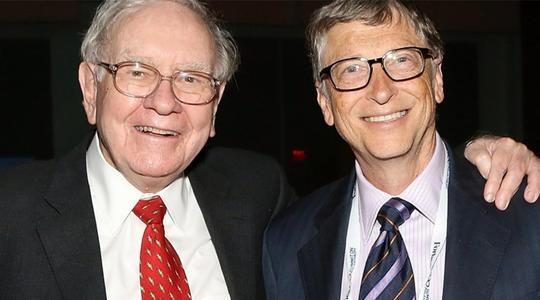 Buffett also said: "No one has ever had as much impact on my investing life as Rockefeller. Honestly, my investing philosophy has been to learn from Rockefeller's wisdom.". So who is Rockefeller? How much money did he earn?
It is known that Rockefeller is the first billionaire in the world with a personal fortune of more than 1 billion US dollars, his fortune used to be 1.5% of the GDP of the United States. However, Rockefeller came from a poor family. As a child, he had to rely on help from his neighbours.
Growing up in such circumstances, from a young age, Rockefeller was always looking for ways to make money. Starting from empty hands, with countless difficulties, but thanks to his great efforts and will, he gradually built his own business empire. In addition to his extraordinary efforts, intelligence and perseverance, the ability to see into human nature also contributed to Rockefeller's success.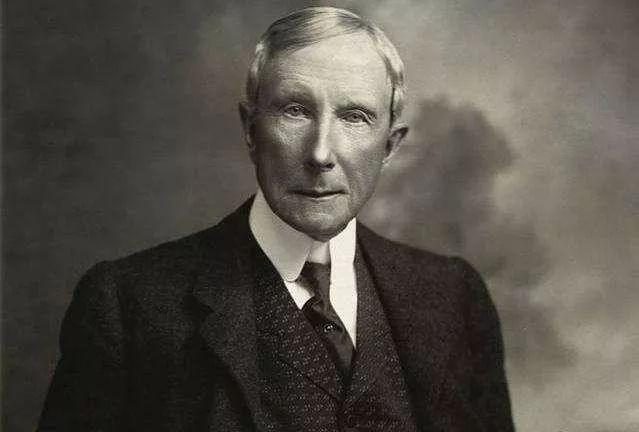 The success stories of people who were "born at the finish line" sometimes make people wish, but this poor guy's rich experience is worth our reference.
Rockefeller believes that a person can get rich or not is closely related to what qualities he has. So, to help his son gain business experience and wisdom in life, Rockefeller wrote his secret to success in letters to his son. In it, there is a letter mentioning "3 characteristics that are always present in incompetent people":
1. Being impulsive is a sign of incompetence
Rockefeller reminded his son in a letter:
Impulsivity has always been our worst enemy. If patience can resolve conflicts that shouldn't happen, it's always worth it. On the contrary, impatience can not solve the crisis but also bring greater disaster.
It is often said that impulsivity is "the devil". When stimulated and driven by emotions, many people tend to make thoughtless decisions. Therefore, people who work without reason often find it difficult to achieve great achievements.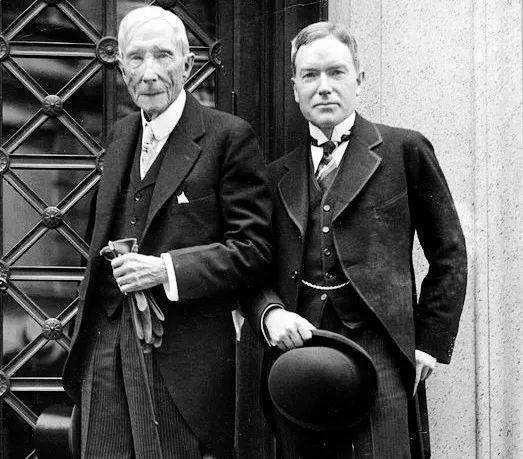 People who know patience always have a goal in mind, if the immediate things go against the goal, they will choose to be persistent instead of impulsive. Just like Han Tin, an invincible Chinese general, when humiliated by a butcher, this general could have killed him with one punch, but Han Tin still chose to be patient. .
Because if you kill the butcher at that moment, Han Xin can only remove the hatred temporarily and miss the target. As a result, he will not be able to become an invincible general under the Han Chu dynasty.
There are so many things in this world that tempt our emotions and feelings. If you only rely on emotions to make decisions, gamble safely just for a moment of anger, temporary courage, you will lose your life.
Man's greatest helplessness is to become a slave to emotions and to be dominated by emotions.
At the end of the letter, Rockefeller wrote: "Remember, keep patience in your body every day, and it will bring you joy, opportunity, and success."
2. Like to make excuses is the behavior of cowards
Rockefeller once said:
I despise excuses, because that is the behavior of cowards. I pity those who always make excuses, because excuses are the source of failure.
Like to make excuses, is a kind of "disease", people with this disease are all losers, without exception.
In daily life, we often hear sentences like: "I'm late because of the traffic jam", "The customer's requirements are too high, so this project can't be done", "Didn't finish well because I was too busy." busy"…
When encountering things that are not satisfactory, the first reaction of some people is to look for external reasons, they always make excuses such as not enough time or too busy. It is these excuses that make a person increasingly inferior. Because, really competent people will try to find a way to solve the problem when there is a problem. Incompetent people will only use various excuses to relieve the guilt in their hearts, thus losing the opportunity to reflect.
Over time, the gap between them grew larger, and those who were good at sophistry finally "wiped" all future possibilities and opportunities with their own hands.
When the underdogs fail, they find a new excuse: bad luck.
Don't worry about your shoes, think about people who don't have feet. Don't make excuses for your mistakes, because excuses will hinder the vast majority of people from succeeding. Ninety-nine percent of failures are because people are used to making excuses.
Stay away from people who like to make excuses and reflect on yourself. Don't be an excuse.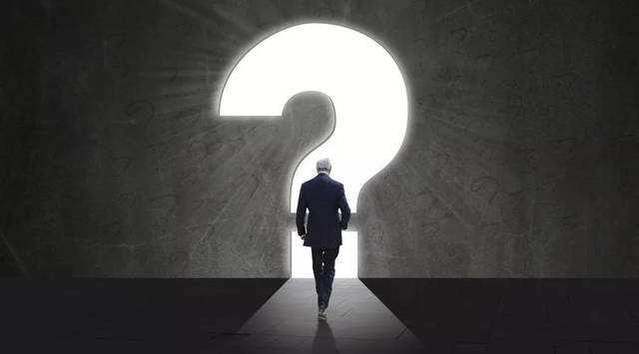 3. Those who give up their studies are the hardest to succeed
Giving up is the easiest thing in the world, and success often comes after hard work, perseverance, and persistence. As Kevin Tsai, a Taiwanese writer and TV presenter, put it:
At the age of 15, you found swimming difficult, so you gave up swimming lessons. At the age of 18 you feel that English is complicated and so neglected, by the age of 28 you are having a great job but you need to know English, now you can only say "I can't" . At 18, when a friend asked you to go swimming, you had to say "I can't".
In the early stages of life, the more trouble you have, the more lazy you are to study, the more you will later remember the people and things that made you tempted, causing you to miss out on new sights, beautiful opportunities. There are so many people around us, when faced with new opportunities, new positions, they always give up subconsciously.
I later learned that the reason they gave up was probably because they were used to staying in the "safe" zone and using familiar skills, not making mistakes, not being scolded by their boss, not being embarrassed, and not needing to learn. ask. But people with such thoughts may stay in that familiar position for the rest of their lives, and then wait for some time to be eliminated by the times.
You have thoughts of wanting to give up and have actually given up on things that you don't want to do, which is equivalent to giving up your whole life. Some things are not difficult in nature, what is difficult is change that scares people.
As Rockefeller told his son: "You will not be defeated unless you give up."
The ancients used to think that no one was rich for three generations, but the Rockefeller family's wealth has been passed down for six generations and still shows no sign of diminishing. That prosperity has a lot to do with their family's education. The main ideas of that education derive from letters written by Rockefeller to his son.
Until 2003, David Rockefeller violated his grandfather's will by making the contents of the letters public. He named the book containing those contents "38 letters from Rockefeller to his son". The book was sold out as soon as it was released in the US market, because everyone wanted to "spy" the secrets of Rockefeller's money.
Many rich people also consider the book as a "family lesson" to teach their children, including Hong Kong's richest man, Ly Gia Thanh. He even kept this book by his pillow and read it often before going to bed every night so his two sons could learn from it.
This book has been dubbed "the family letter that affects the world". The letters are the entrustment and valuable life advice of a super rich man to his son, from life experience, maturity, knowledge, wealth, business and many other aspects. This book is very helpful and will give you a change of mind no matter what stage of your life you are in.
(According to Read01.com)
You are reading the article
Do not be foolish to associate with people with these 3 bad habits, lest they pull each other backward

at
Blogtuan.info
– Source:
Kenh14.Vn
– Read the original article
here