Holding full power and being the face of Cuba since January 1959, Castro is a model of Marxist politician who is extremely enthusiastic and tough in action. But he is also particularly fond of milk and does not hesitate to make this public. Enemies have repeatedly used that hobby to find ways to assassinate Castro. Like in the mid-1960s, someone put a poison pill in the refrigerator of the Habana Libre hotel, where he used to drink chocolate milkshakes every day; but lucky for Castro when the pill froze and crumbled.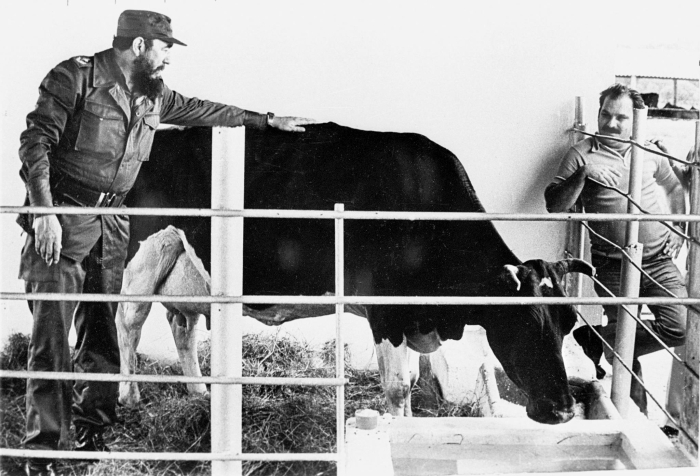 The preferences of individual leaders are of course also easily transformed into national policy. Large ice cream parlors sprang up in every nook and cranny, and the camembert made the diplomatic industry abuzz. Cubans are "crazy" for milk, but indigenous cebu cows cannot meet all the needs of the community. Castro therefore imported high-yielding Holstein cattle from Canada, but they could not adapt to tropical climates. When all options failed, he was not discouraged, he continued to direct the operation of artificial breeding to produce a new breed of cows that were especially strong and milky. In Castro's vision, a cebu cow – with an average yield of 1.5 liters of milk per day – could produce calves up to 10 liters, which would then be bred into the hundreds, thousands, thousands. or even millions.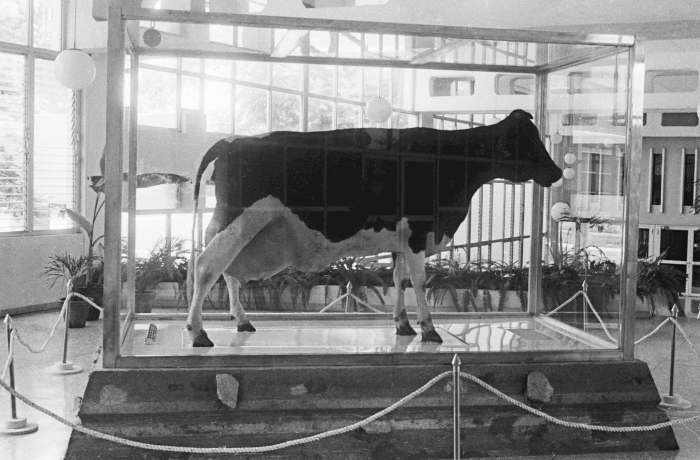 And indeed he was right. Ubre Blanca, the only cow to be successfully bred, was born in 1972. It was raised under the direct supervision of Castro in a fully furnished barn in Neuva Gerona, eating new food every day and listening to amazement. to reduce stress. The Cuban leader wants his "super cow" to break the world record set by Arlinda Ellen – a cow in the US – in 1975 (for 80 liters of milk/day). To achieve that goal, he instructed staff to milk 6 times a day and recorded the results, then published on the daily news for the whole country to see. The cow, thanks to the care in the conditions could not be better, gave 109.5 liters of milk/day in July 1982. The total milk production produced by it was recorded at 24,269 liters during lactation (305 days of breastfeeding) – a new record. Blanca was now poised to become a political icon. It is frequently mentioned by Castro in his speeches to praise Cuba's outstanding livestock production. Everything about it is broadcast on television, no different from soap operas that attract large audiences. People love Blanca, the press and diplomats from all over the world flock to Cuba just to admire the "miracle" animal.
But Blanca is also a unique cow. It is constantly being squeezed to meet particular expectations. After nearly 13 years of continuously producing 4 times more milk than usual, its health has seriously deteriorated. During her third pregnancy in 1985, Blanca had complications and was taken to the National Center for Agricultural Health in Mayabeque; Experts have frozen its eggs for future use. This process further spread the tumor in its buttocks area and people were forced to help it end the pain with death. Blanca's body is still preserved (embalmed) in a glass cage at the Center.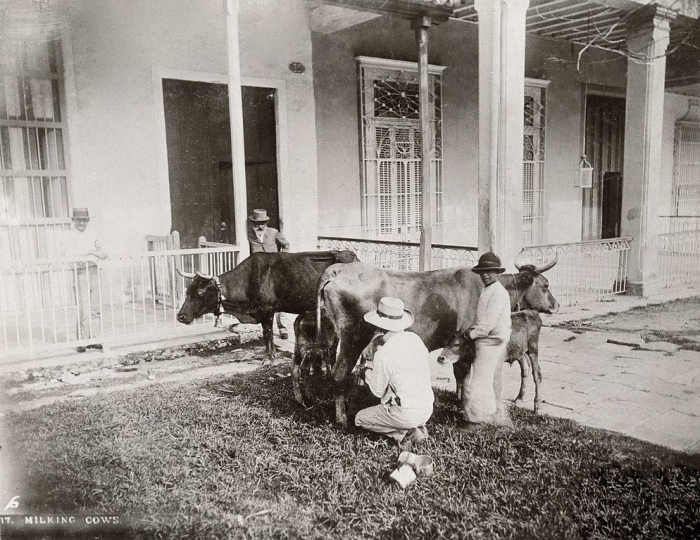 That day, Blanca's obituary filled the newspapers. The poor animal was sent off with the most solemn ceremonies that are only reserved for the military. Castro later erected a statue of his beloved bull in the town of Nueva Gerona. As the euphoria wore off, concern returned to Cuba's milk shortage, which was getting worse. Milk became a luxury item in Cuba, usually only given to young children aged 0 to 7 years, pregnant women and the infirm. Many efforts have been made to help improve the situation, but with little success, including a project to clone high-yielding cattle from Blanca's genetic resources in 2002. Amid the scarcity of quality animal feed With high quality, Cuban cattle farmers can only produce low-fat milk with very low yield. Coppelia, the country's most famous ice cream parlor commissioned by Castro, often serves customers with empty scoops of ice cream (due to poor quality milk). The dream of the late leader is therefore still lingering in the minds of the people.