Business
From the day her mother donated her kidney to save her life, the girl decided to overcome her fate and became a Marketing Director when she was less than 30 years old.
Ngo Thuy Phuong Thanh is a young girl whose way of facing the harsh realities of life is admired by everyone who hears it. The first incident happened when Thanh was a student majoring in Business Administration at Hoa Sen University. From a young lady from a well-to-do family, Thanh was forced to leave school to find a job, becoming the main support for her mother and siblings after the family went bankrupt and her parents divorced. With solid knowledge and good foreign language skills, Thanh quickly found a job and got used to his new life. However, the difficulties did not stop there, in 2017 Thanh discovered that he had end-stage renal failure. Economic conditions are limited, only hemodialysis can be used to maintain life and support the family.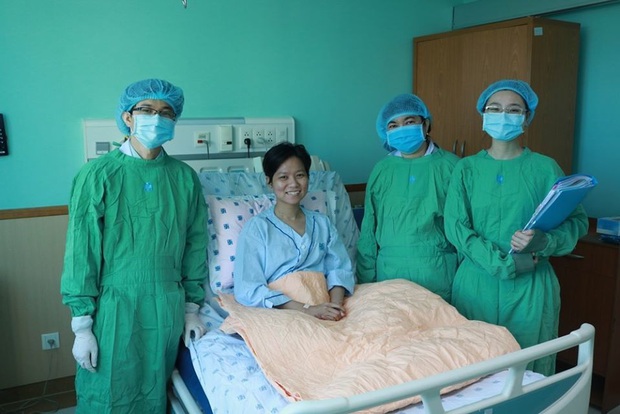 In 2019, Phuong Thanh's mother decided to donate a kidney to her daughter, Thanh had a successful life-changing surgery. This was also the first mother-to-child kidney transplant performed by a team of doctors from the HCM City University of Medicine and Pharmacy that was noticed at that time.
After undergoing a kidney transplant, Thanh's life has changed a lot. Thanh shared: "Maybe because a part of my body now belongs to my mother, I have been influenced by her personality quite a lot. I started to become softer, more self-contained, and I also like to be a vegetarian – Something I never thought I would feel like I was born again, a better version of Phuong Thanh in the past, both at work and at home. I always feel extremely grateful – grateful for my mother, grateful for life.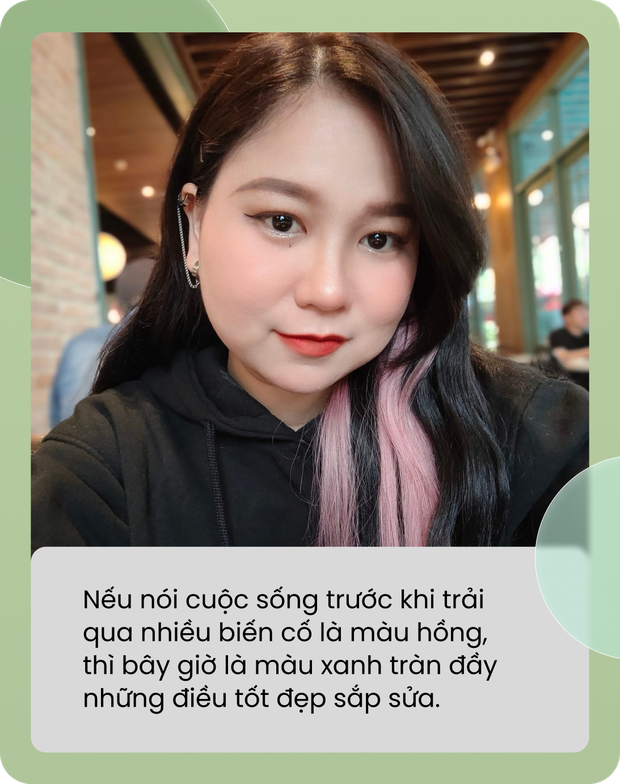 If life before going through many events was pink, now it is blue full of good things to come."
That's why not long ago, Thanh participated in the program "Opportunity for whom" – a reality TV program to connect and find job opportunities for candidates with large enterprises. As soon as he appeared, Thanh was immediately noticed by the public because of his high professional ability, conquering 3 recruiters in the final round, but also through the story of the year with his courageous will and 3 working kidneys. .
Introduce: Ngo Thuy Phuong Thanh
Born: 1993 – currently Digital Marketing Manager of Gconomy company.
THE RED LIFE IS SUCCESSFULLY "CHANGED IN COLOR"
THE RED LIFE IS SUCCESSFULLY "CHANGED IN COLOR"
Being the way she was pampered to the fullest, suddenly became the breadwinner in the family, how did things happen to Thanh?
At first, when my family went bankrupt, I almost didn't believe it was true, and I couldn't accept this new heavy responsibility. In the mind of a college student who was happily dressed, having comfortable conditions at that time was a very unfair feeling. At first, I was quite unfamiliar, difficult and wondering "Why is this happening to me?" After that sequence of repeated thoughts, suddenly a different stream of thoughts arose from myself: "When I was born and took care of me for more than 20 years, did my parents ever ask me for any rights?" Only then did I realize what I should do to take care of my parents and big family.
I decided to drop out of school.
When I needed it most, I believed in my ability. I know I don't have enough time to go to school anymore, I know I have to rush to work, and I know I can adapt to this life that has just happened if I stop studying there.
Not having time to get used to the new role in the house, I discovered that I had end-stage kidney failure, how was everything at that time?
My life cycle overlaps every day: Morning and afternoon: office – evening: hospital. I don't have enough time to divide my life anymore, there is almost no time for family. Because my health condition consumes almost half of my energy and time in a day, I have to schedule everything in detail like a plan, list out the things I have to try to accomplish in a day to bring it to life. as early as possible.
The disease was in the final stage, so very quickly I had obvious signs in my body, I was not strong enough to continue working, I had to take a break to find a new, more suitable job – suitable both in terms of salary and volume. amount of work and time. However, everything was quite difficult because with the income at that time, I had to calculate the division for dialysis, school fees for the children, and support for my mother and family.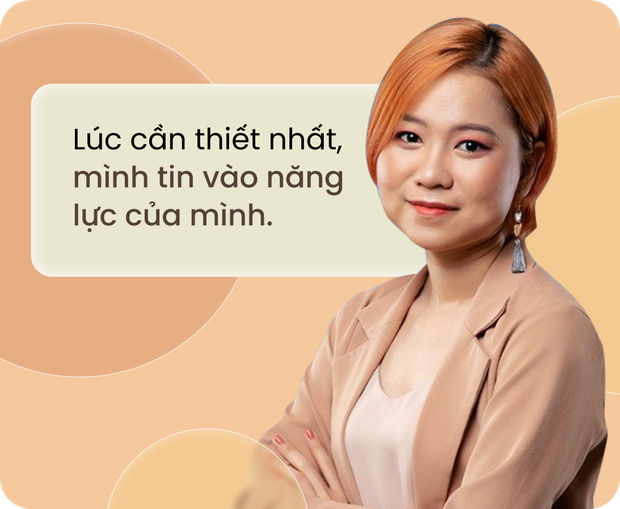 I HAVE TOO MUCH TO DO IT, REALLY DON'T COMMITTED TO WHAT I WANT TO DO
The motivation for Thanh to accept this event?
I didn't accept it myself, it was life at that time that forced me to accept it, and my family helped me accept it.
There was shock, there was crying, but you know, the next day I still have to wash my face to go to work, have to get up to earn money – because the children still have to go to school, and the whole family still has to eat. Even though I know that my body is sick, but "You still have a lot of work to do, you're still alive. Who feeds your family? Who feeds yourself?" that's what i think.
I even do more than when I'm not sick, because I have to use the rest of my time to try to create as much value for my loved ones as possible.
Was there a time when Thanh wanted to give up?
I used to want to give up. When lying on the hospital bed on dialysis, many times see the scene of life and death too close together. I was just lying down talking to them, in the blink of an eye they were dead right next to me. Every time I see that scene, I cry a lot, because I'm too tired and there's nothing certain to believe. Especially the times when I lie motionless, depending on the running machine, watching my life depend on it for maintenance. At that time, I felt very helpless and life was meaningless.
At that time, I went through a mental illness, sometimes I was taciturn and didn't talk to anyone, just sat there aimlessly for an hour. Those times still feel like you've just been through a shock and need to reshape your mind.
But then Thanh was able to pick himself up…
I still have so much I want to do, it's my unwillingness to wake me up.
Immersed in a feeling of despair, bored enough, there will come a time when I feel "awake". Because I can never leave my hands free for too long, when I'm sad, I wonder what I'll do next. I think of many ways to use that 4-5 hour dialysis time. For example, reading books, turning on the livestream to talk to people, getting to know new friends, or often actively chatting and joking with the aunts and uncles in the hospital.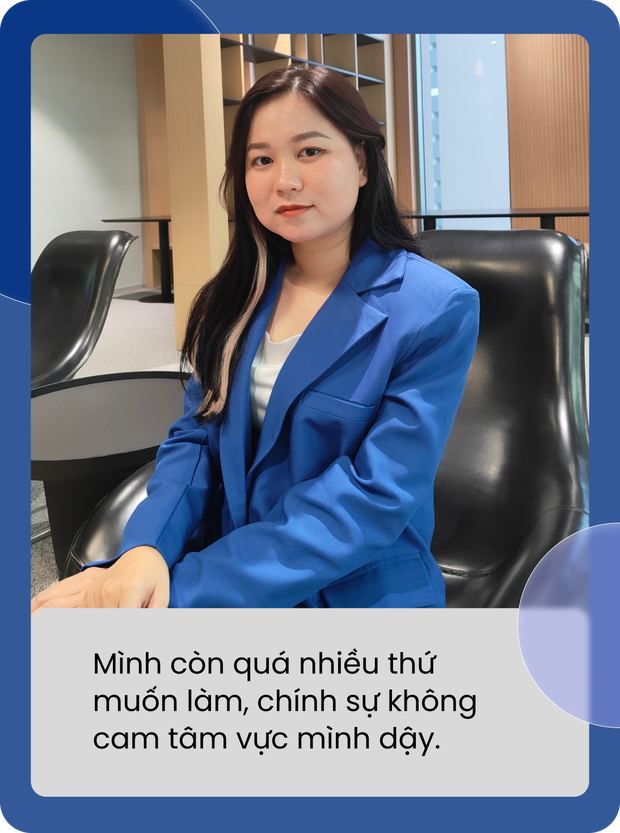 WHEN KNOWING THE DIFFERENCE FROM NEGATIVE, WE BEEN PERFECT
How does Thanh rearrange his life as each event in his life appears?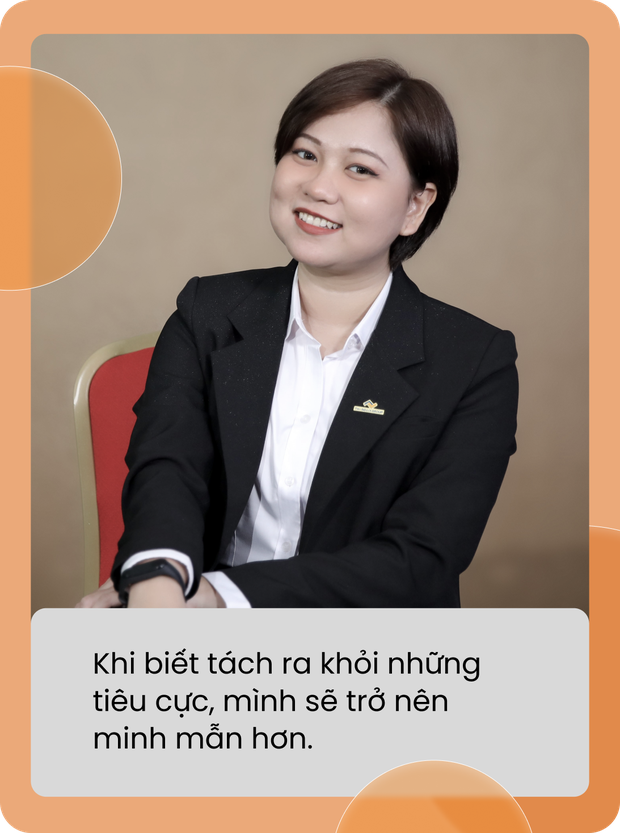 I just follow the most basic way like everyone else when solving problems.
– Identify the key points that you are having difficulty with
– Think and see if there is a way to solve it
– I reconsider which direction I am capable of doing, in accordance with my current situation in terms of health, finance, capacity, circumstances…
– While I'm facing it, I'm always awake to know if it's still useful or not, to know if I should try to follow through or change.
The most important thing is to be able to face it. So what is the secret to winning the psychological battle inside?
As for myself, I don't think I should get bogged down in emotions too much. Sometimes negative emotions overwhelm us so much that we become overwhelmed and dependent on it. When we know how to separate from those negatives, we will become clearer.
Thanh's view on "How to deal with something new (whether it's positive or negative)?"
"First responsibility, later responsibility" – I think that I am the cause of the problem and only I can solve it. Life is not random, the choices you make each day will shape the person you will be in the future. So only you can change yourself, you can't rely on external factors, everything around is just a catalyst for you to blow the whistle and start changing your current life.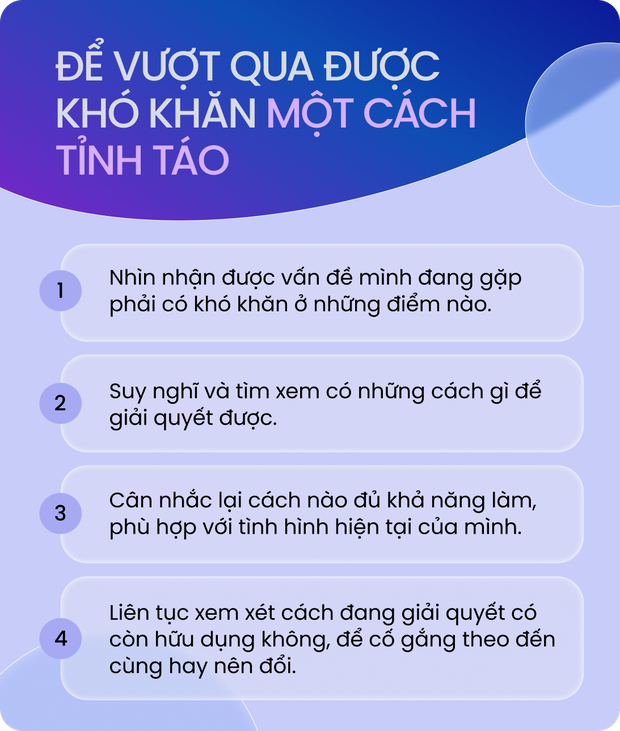 https://afamily.vn/phuong-thanh-tu-ngay-duoc-me-hien-qua-than-de-cuu-mang-song-co-gai-quyet-vuot-qua-so-phan-tro- Thanh-Jam-doc-marketing-when-chua-day-30-year-old-20220602123818584.chn
You are reading the article
From the day her mother donated her kidney to save her life, the girl decided to overcome her fate and became a Marketing Director when she was less than 30 years old.

at
Blogtuan.info
– Source:
cafebiz.vn
– Read the original article
here