Life Style
TV Show
Hoang Thuy – Bui Lan Huong is young and vibrant in the performance of Sowing hexagrams
The theme of the exam night God gave birth to a couple This week's title "Dance of life" has left the audience with many new and profound emotions.
Accompanying the fixed judge Huy Tuan this week is the Champion Vietnam Idol 2015 – singer – dancer Trong Hieu and musician – singer Chau Dang Khoa. Right on the "hot seat", Chau Dang Khoa sent a message to the contestants that: " Khoa is also quite worried because tonight's show is the night of the elimination of contestants, but most of this year's contestants are acquaintances. Khoa also wants to remind the candidates that no matter what the results are today, we will still be friends in real life!".
Talking about the scoring criteria for the contest night, Trong Hieu shared: "Hieu also knew that the contestants' main forte was not singing and performing on stage, so Hieu wanted to see inspiration and joy in the competition. everyone's performance, dance must do your best, sing must enjoy your performance.As long as you can tell your story, your feelings through that performance, Hieu will be open and welcoming wait."
To stir the stage, Trong Hieu also invited and guided judges Huy Tuan, Chau Dang Khoa and MC Tran Anh Huy "fan dance" full of excitement.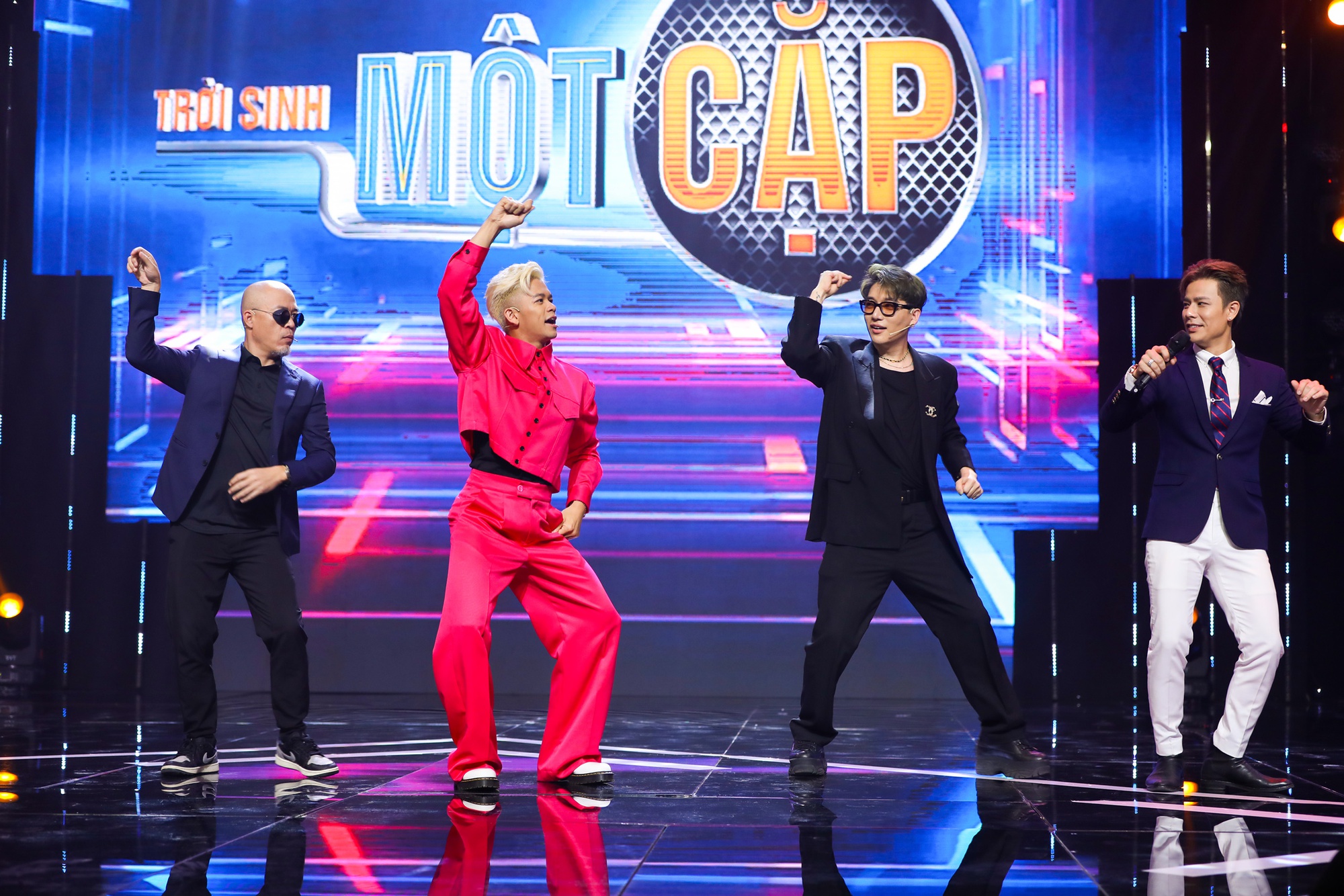 As one of the most anticipated elements in this year's show, Hoang Thuy won the recognition of both the judges and the television audience for his rigorous practice and effort in each contest. Performing a dance song on stage for the first time, the runner-up and the captain Bui Lan Huong Opening the show with the song Gio Que – a composition by musician Khac Hung. The duo's confident charisma, harmonious vocals, and "burning" dance moves created excitement for the audience present at the set. In addition, Hoang Thuy also made an impression when wearing an outfit with mysterious black colors and a "super-quality" rap that made the three judges enthusiastically stand up and cheer.
Assessing this opening performance, singer Trong Hieu had to exclaim: "It's burning! The performance is very round. Hieu was surprised because he didn't know Hoang Thuy sang so well. The dance performance was by two people. They work very well together. Hieu admires Thuy's fighting blood." Meanwhile, judge Huy Tuan said: "I find that the most difficult thing for Hoang Thuy is not dancing or singing, but having to perform choreography on such long legs. But she still performed very well. comfortable, the most important thing is that you are still burning brightly on stage. I really like that attitude and the audience can certainly feel your enthusiasm."
As for Chau Dang Khoa, he couldn't hide his suspicions earlier because: "Khoa still thinks that God is fair, if you win this, you will lose that, often people who are both beautiful and tall will not sing very well. Thirty years of life, Khoa only met Ms. Ho Ngoc Ha and Ms. Ai Phuong, who are both tall and beautiful and sing well. Today, Hoang Thuy is the third person. After the "rain" of compliments and excitement, judge Trong Hieu gave a round 10 for the "sowing hexagram" part of the beautiful duo. Particularly, singer Chau Dang Khoa gave a score of 9.75 so that Hoang Thuy always remembers to keep trying harder.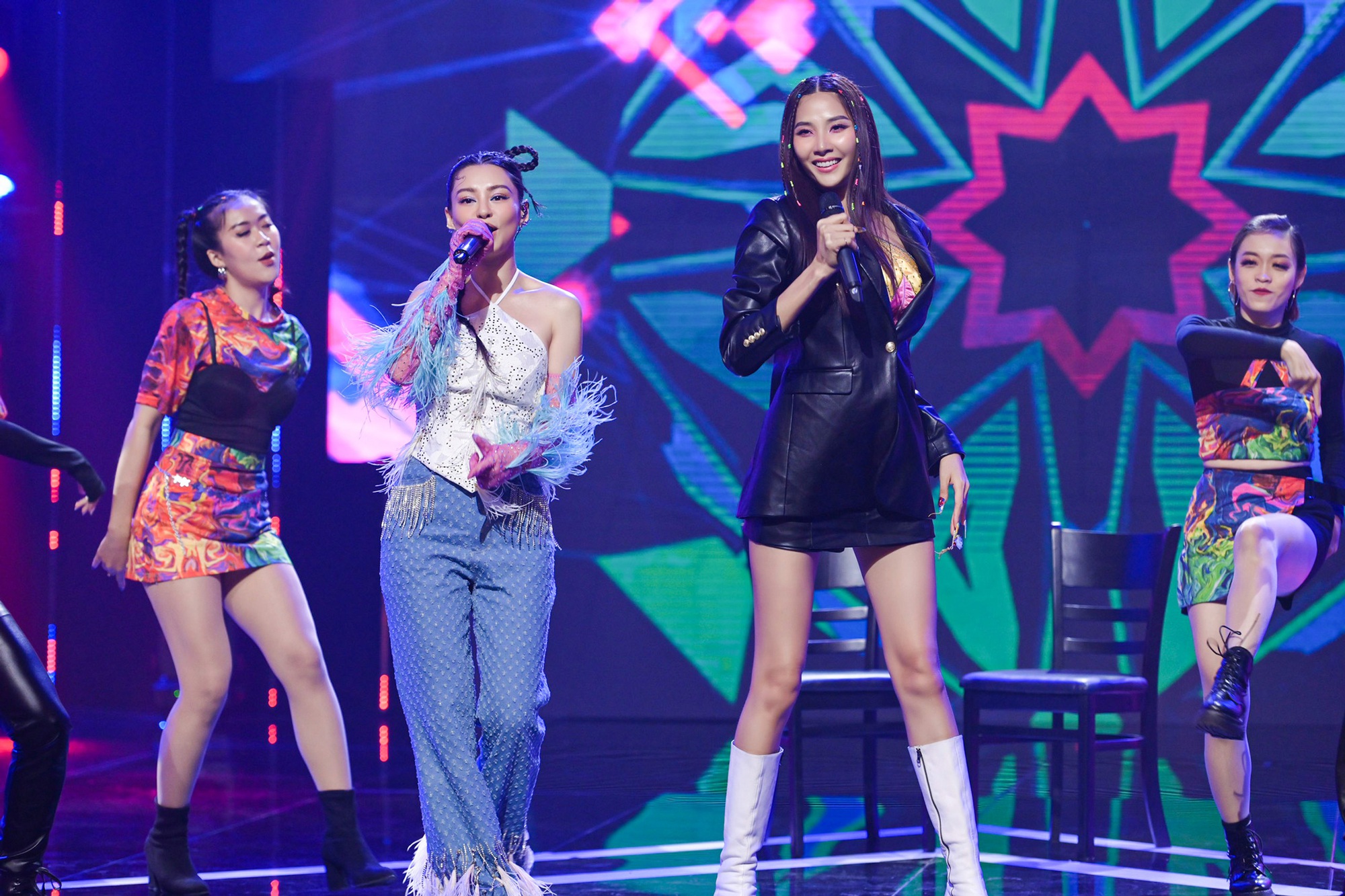 Photo: Internet
You are reading the article
Hoang Thuy – Bui Lan Huong is young and vibrant in the performance of Sowing hexagrams

at
Blogtuan.info
– Source:
Kenh14.Vn
– Read the original article
here