If you're on a diet and crave for cakes, you should eat this pumpkin oat cake. Simple operation but excellent taste, eat from morning to night without worrying about getting fat.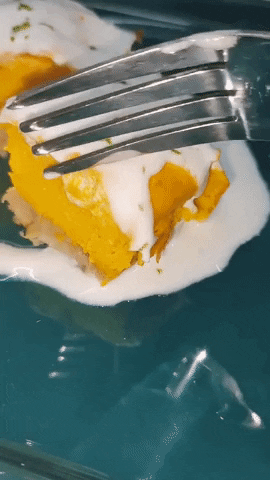 Ingredients to be prepared
1. Vegetables: 150g pumpkin, 1 banana, 1-2 leaves of thyme
2. Flour: 30g oatmeal, 1-2 teaspoons cornstarch
3. Low/no sugar yogurt: 1 box
4. Eggs: 1 egg
5. Spices: Sugar (as much as you like) or honey
How to make pumpkin oat cake
– Step 1: Prepare the ingredients
You peel the pumpkin, remove the seeds, cut into small pieces and put in a basket, steamed.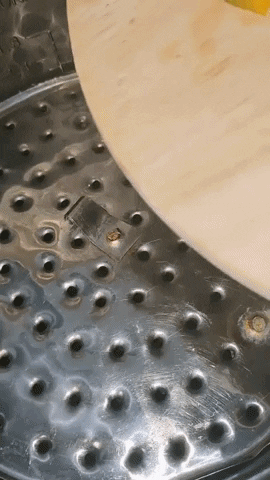 While the pumpkin is steaming, mash 1 banana and mix it with 30g of oatmeal.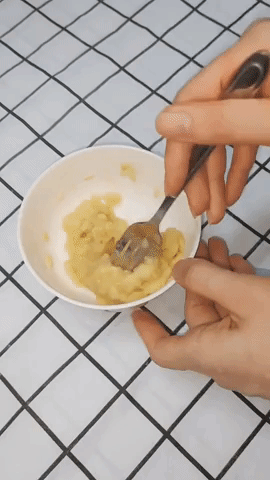 – Step 2: Grind the pumpkin
You put the steamed pumpkin into the blender with 1 egg, 1 teaspoon of cornstarch, and a little sugar. Press the blender to puree the mixture.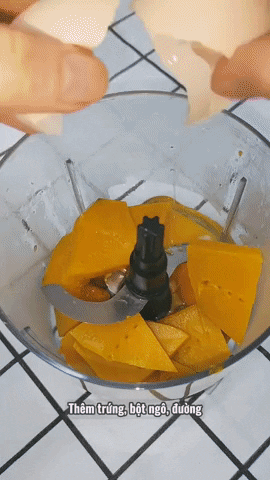 – Step 3: Bake the cake
You put the banana oatmeal mixture into the mold, spread it thin and bake at 200 degrees for 10 minutes.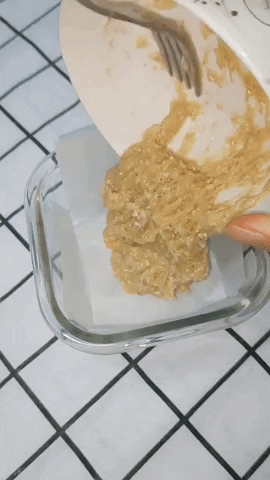 Next, pour the pumpkin puree mixture into the mold containing the toasted oat base, spread evenly and bake at 200 degrees for 15 minutes.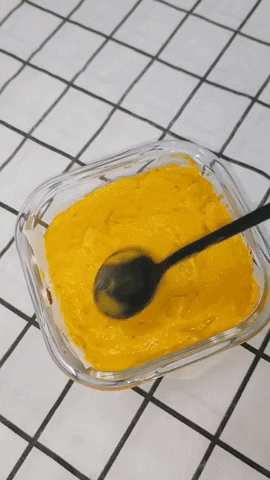 While waiting for the cake to bake, wash the thyme leaves and chop them finely. Finally, remove the cake from the mold, drizzle 1 box of yogurt and sprinkle with thyme leaves and enjoy!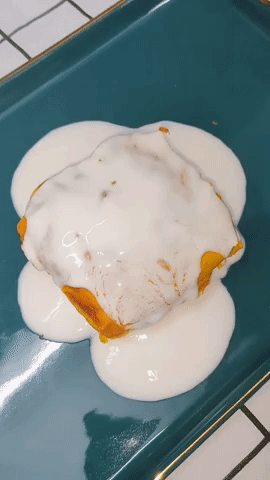 So you have finished the pumpkin oat cake. In this way, the soft and fragrant pumpkin part is combined with the crispy, sweet, and banana-flavored cake base, so the taste is very harmonious and satisfying.
Remember to try it!
Some uses of pumpkin that you may not know
1. Supports weight loss
Pumpkin is low in calories, in 100 grams of pumpkin only contains about 40 calories but has a lot of fiber to help you feel full for a long time. This type of food promotes digestion but suppresses appetite. The calorie and fat content in pumpkin is also very low, making it an ideal food for those who want to lose weight.
2. Beautify skin
The high content of vitamin C in pumpkin helps to prevent aging and fight free radicals that damage the skin. Vitamin C promotes collagen production, keeping the skin smooth and anti-aging.
3. Supports digestive system activity
Pumpkin is a good source of fiber that helps you feel full and promotes healthy digestion. The fiber content in pumpkin slows down the absorption of carbohydrates, including natural sugars. It also helps to balance blood sugar levels. Containing up to 90% water, pumpkin helps bowel movements work better. From there, it will stimulate digestive activity, reducing the risk of bloating, flatulence or constipation.
With these information and suggestions, hopefully you will have another cake that is both easy to make, delicious and healthy to enjoy.
Hope you have success with this pumpkin oat cake recipe!
https://afamily.vn/mon-banh-an-kieng-nay-lam-don-gian-ma-ngon-hon-ca-banh-thuong-20220606183620105.chn
You are reading the article
How to make pumpkin oat cake for dieters

at
Blogtuan.info
– Source:
Afamily.vn
– Read the original article
here