Giải trí
Lan Rabbit 'Underground Storm' runs out of energy for the role of flirting, swinging the boss
Sometimes, after filming, people seem to run out of energy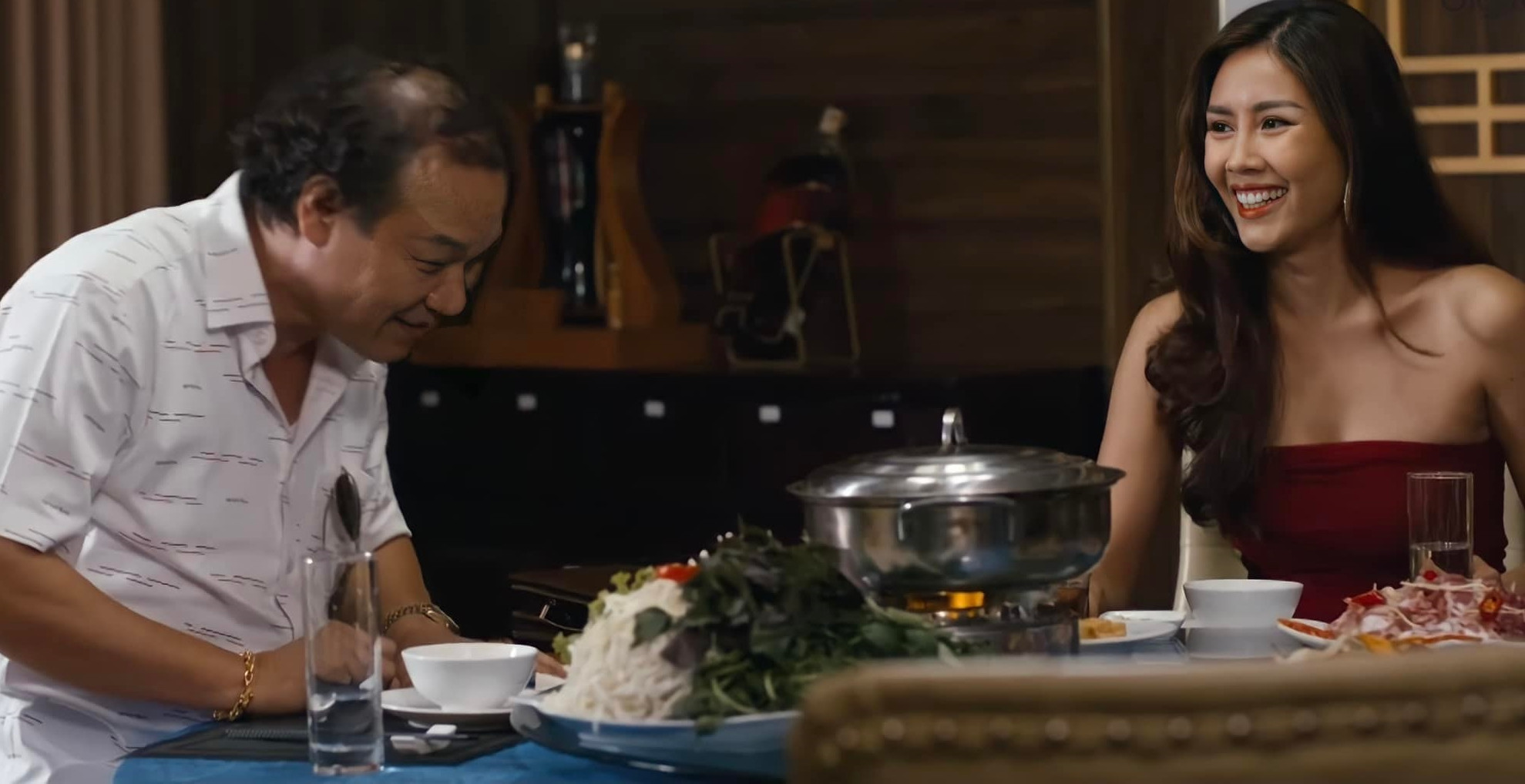 – Her first career role in 'Underground storm' is showing, how do you receive compliments and comments from the audience?
Family and friends enthusiastically supported watching a lot, making Loan very happy even though I must have worked harder. Most of the family is quite shocked with their somewhat "harsh" character line. Maybe other people hate it, but with Loan, family and friends comment on funny ideas every time they talk about the movie.
The audience's praise and criticism will always be a lot, especially with movies that choose new scripts that do not follow a previous path. In addition, with a novel way of filming in a cinematic style like Underground storm then there will be more conflicting opinions. I think that in a positive way, the audience still criticizes that they still care and want to follow. So personally, I still occasionally read movie reviews and draw my own conclusions. If I feel overwhelmed I will not read anymore.
– The character Lan 'rabbit' in the film has the appearance and personality of swinging the boss, does this role cause you difficulties?
When I applied for the role of Lan 'rabbit', I was quite worried, afraid that I wouldn't be able to play this character. I was also encouraged by a deputy director that if the outside looks good, it's up to me whether my inner acting makes an impression or not. Hearing that, I told myself that if I get the role, I have to try my best to show the best character traits of the character.
To be able to express the best facial expressions and character psychology, I had to practice in front of the mirror many times, imagining myself in such a bad situation to get emotional. I also practice glancing throughout the day to be more 'smooth'. Many times when I finished filming a scene, my eyes hurt because I rolled my eyes too much.
I look terrible in the movie, but in reality, before each intense scene, I have to work hard like a field to get the "crazy" blood in my body to immerse myself in the character. By the time the performance was over, my body was still shaking as if I had run out of energy, lost something. At that time, I had to sit back and relax to relax and balance my emotions.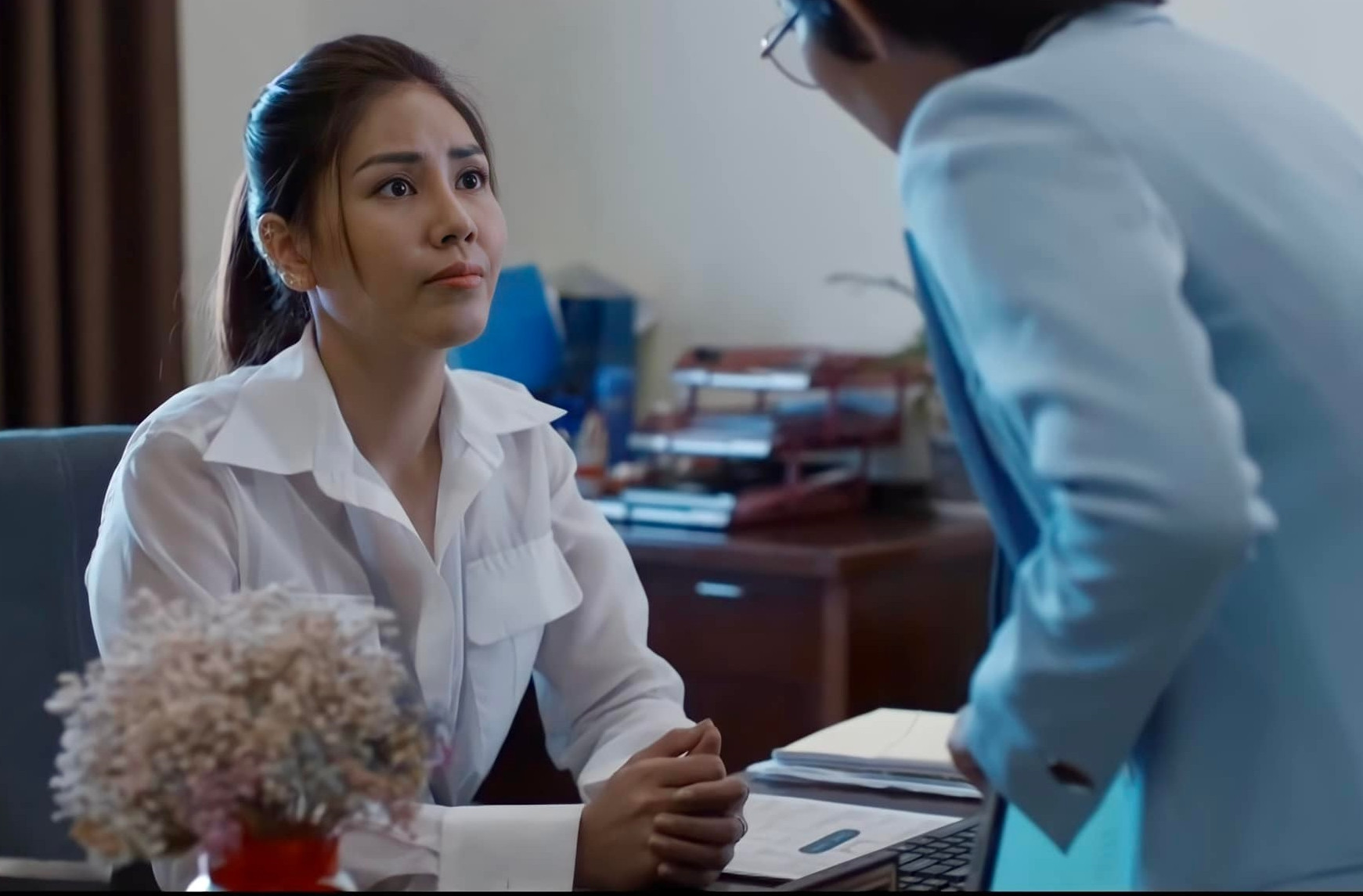 – Do you have any memories of filming that make you difficult to forget?
Unforgettable memories are many, but the most memorable is in a segment filmed with assistant character Tu. Backstage, everyone put their mics close to my heart, so when it came time to perform, the sound technicians caught my heart pounding.
At that time, the director had to shout and ask whose heartbeat to adjust. I was so shy, but the more shy I was, the faster my heart beat. After that, the crew kept that scene to continue filming, so perhaps the director was creative according to his own intentions.
I'm quite greedy like Lan 'rabbit'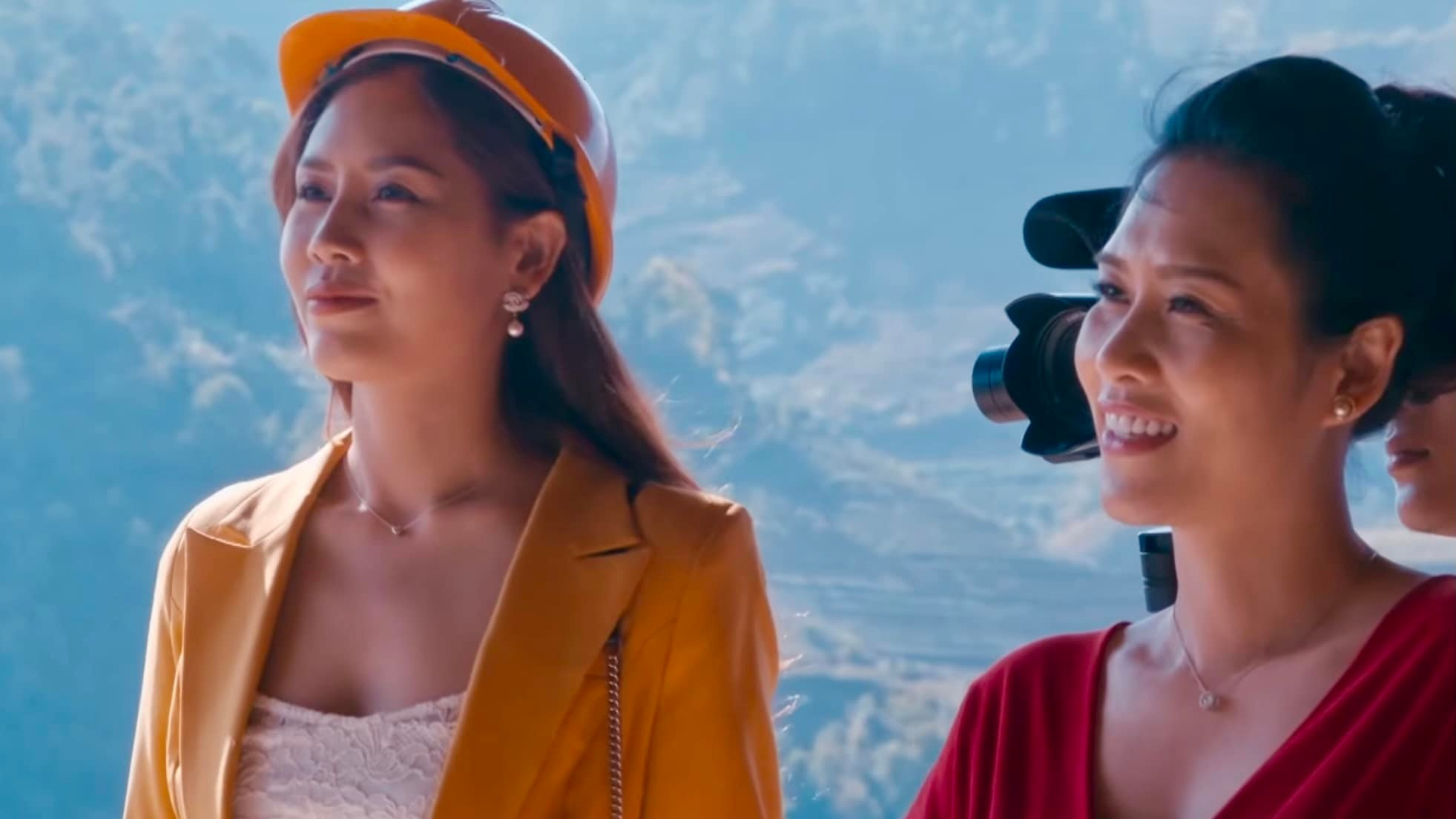 – Does the character Lan 'rabbit' have the same personality as Nguyen Thi Loan in real life?
Perhaps the character's enthusiastic and rather greedy personality is quite similar to mine in real life. In fact, I also always feel too energetic, like to be experienced and creative in my daily work. Besides acting, I'm currently trying to develop 1-2 other jobs. In addition, I also plan to study English for the IELTS exam to improve my language confidence, or maybe study abroad. I always feel like I never run out of work.
– Can you share the difficulties you have witnessed of the whole crew so that the audience can somewhat better understand the film?
I only take on a small role in the movie, so the work schedule is calculated on a weekly basis. There were days when I had to shoot until midnight and the next day I got up early from 6-7am to shoot the next scene. There were times when I felt really overwhelmed. Although I always give my best, there was a time when I thought I was lucky that I was given a small role like this, but if it was a bigger role, I wouldn't be able to hold it. Our crew had to film in many different scenes, crying and then laughing, shivering but had to go and shoot a scene wearing summer clothes and bathing in the rain. I was really scared with the intensity of work of the director and crew, so I understood the effort of the whole crew. I hope the audience will continue to acknowledge, follow and give suggestions for the film.
I choose the single life state
– As a beauty, why did you choose to become an actress?
Every journey, when I have experienced enough of the highest steps, I think I should start a new journey that I love. I choose to be an actor. A few years ago, I took a short acting course and now I'm also studying at the VFC actor class of Vietnam Television. Regardless of the environment, I'm a newbie so it will definitely need careful practice. I hope I will be more accepted by the audience in the following roles.
– After the movie 'Underground Storm', do you plan to continue pursuing an acting career?
Sure. I will continue to study acting while developing my other work at the same time. I am quite skillful and have a talent for drawing, so I have high skills in eyebrow sculpting. I am also developing a new line of beauty products. If everything is stable, maybe one day I will consider going abroad to study for a short term to change my living environment and increase my skills.
– Many people also wonder, why is Loan so beautiful until now?
For me, the concept of being single is being at peace with myself in the present. I love having those quiet moments where I can see my own identity, know what I need and want. You can make yourself happy by yourself. Living to the fullest, without being too afraid or dependent on disturbing others, then I can bring happiness to anyone when I'm around. So for me it's a choice of my own state of life, not a tolerance.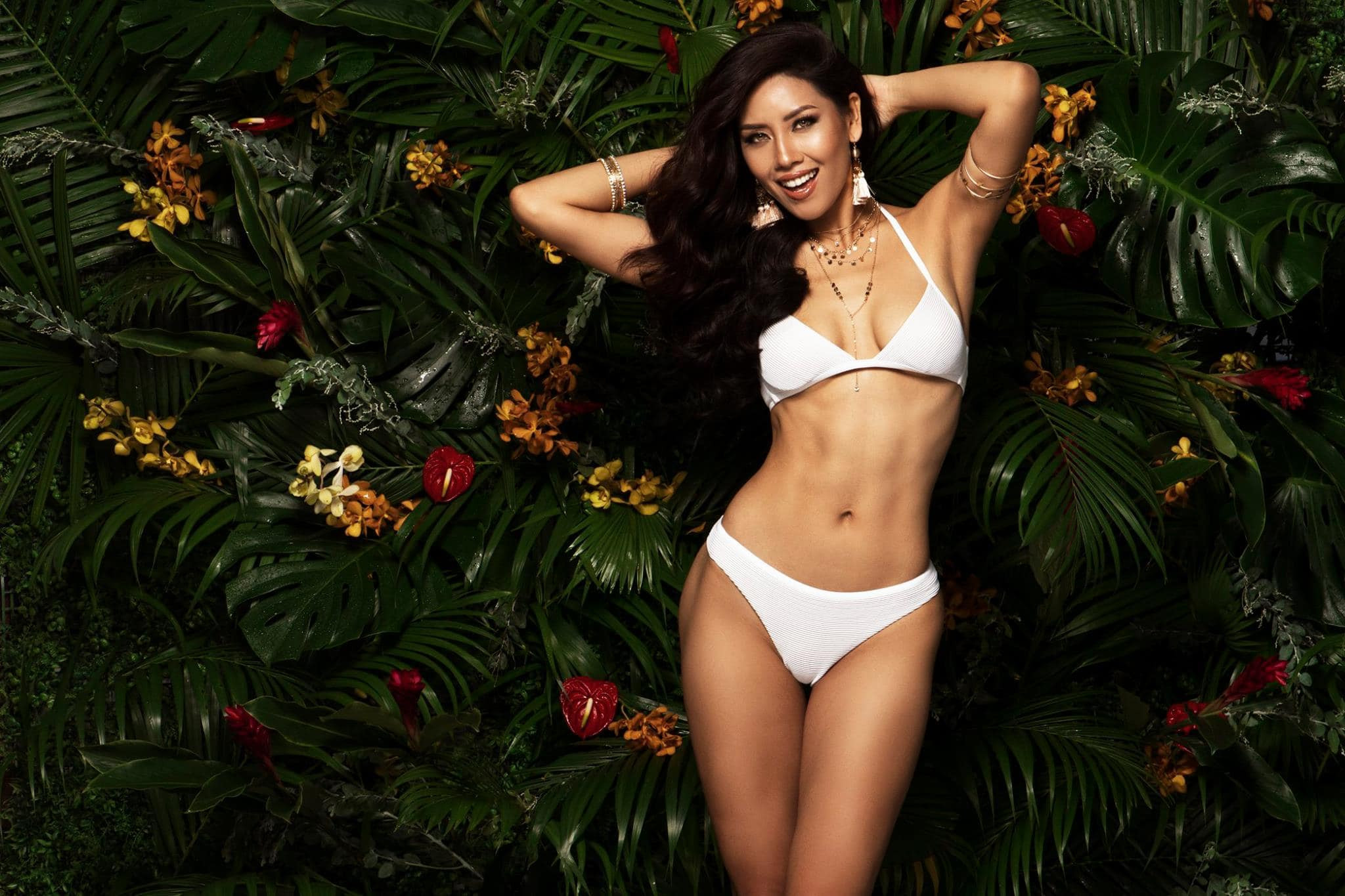 – What kind of man will make Loan super-loved?
I think I'm getting more and more difficult, the ginger is getting more and more spicy so it's hard to define a man who will interest me. Sometimes, I also give up on myself in love affairs. Everything I will depend on the word "destiny".
Han Che
You are reading the article
Lan Rabbit 'Underground Storm' runs out of energy for the role of flirting, swinging the boss

at
Blogtuan.info
– Source:
vietnamnet.vn
– Read the original article
here