World
Making miracles in front of Thailand and Korea, will "Master Gong" be comparable to Mr. Park?
Win brilliantly, lose unintentionally
The 1-1 draw against Korea U23 is really a radiant mark of U23 Vietnam under "Teacher Gong". After a rather difficult match against Thailand U23 when the players' fitness had problems, U23 Vietnam had a match that surprised everyone because of their abundant physical strength and combative spirit. Remember, U23 Korea is the defending champion of this tournament.
No one can criticize the fighting spirit of the teacher and coach Gong Oh-kyun, but one thing must also be recognized even though the 4-1-4-1 tactical diagram of the leader to succeed Coach Park Hang-seo Although this is being highly appreciated by Vietnamese football experts, it is still impossible to cover up the fact that in the past two matches, U23 Vietnam played in the "bottom door" position, and most importantly The goals scored are all outstanding masterpieces.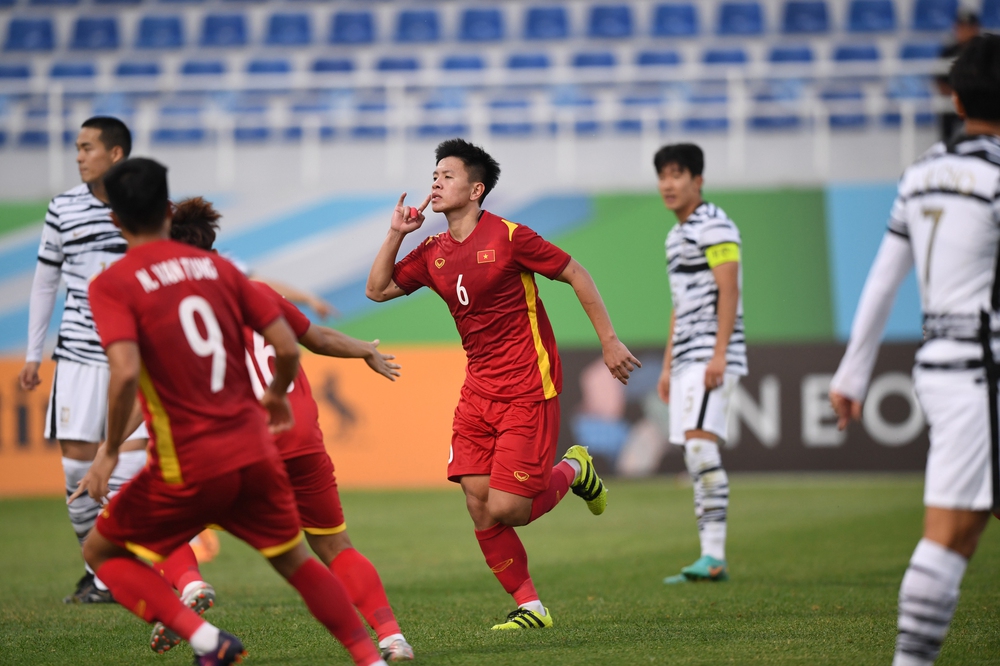 Phan Tuan Tai's first goal has many elements of luck, but nonetheless, this player's long shot is extremely remarkable. The remaining two goals of Van Tung and Tien Long all came from the same scenario, coming from a delicate pass by Phan Tuan Tai, so that the players finished their feet extremely quickly and accurately. After two matches, the "key" to open the door to the opponent's goal of U23 Vietnam was revealed.
In contrast, the goals that U23 Vietnam had to receive came from the defense situation of "Master Gong" opening the door for rival strikers. The first goal that Van Toan received was heavily criticized stemming from the phase of 6 Vietnamese players to completely let Ben Davis free to "correct" carefully before launching a powerful sinking shot. In the second goal, it was the turn of 4 Vietnamese players to "frog eyes" to let the opponent cross the ball, inside the 3 defenders could not include 2 Thai strikers, so that Suphanat headed "as easy as candy". netting Quan Van Chuan.
The goal against U23 Korea is also a situation where the Vietnamese defense ignored Cho Young-wook even though the striker was present in the penalty area.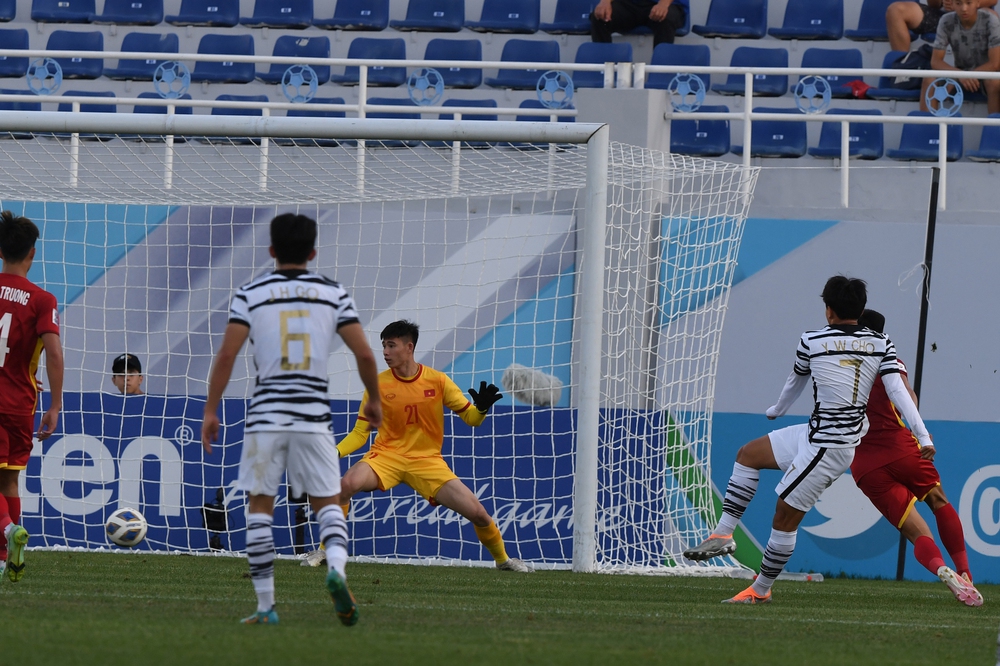 During the last third of the match against Korea U23, as well as after the opponent had to play short of players due to a red card, U23 Vietnam played high pressing extremely effectively, and almost made the defending champion The enemy had to be empty-handed, "losing both their lead and their fishing rod" in their "easy-to-play" match.
Head down, tail will fall?
After two extremely illustrious matches, causing both Korea and Thailand U23s to have "heartbeats and trembling feet", coach Gong Oh-kyun's teachers and students will enter the most important and pivotal match. That's because if they lose to U23 Korea, U23 Vietnam still has many doors to go, while if they draw Malaysia U23, the journey of Mr. Gong and his students will definitely end.
The ability to play high pressing and successfully score against U23 Korea of ​​U23 Vietnam is a great fulcrum for experts and home fans to believe in a victory, even a bold victory against U23 Malaysia. But once the "key" has been identified by the opponent, the goals come from ecstatic situations and the defense constantly loses by extremely basic phases, then finding a win against U23 Malaysia will is not easy.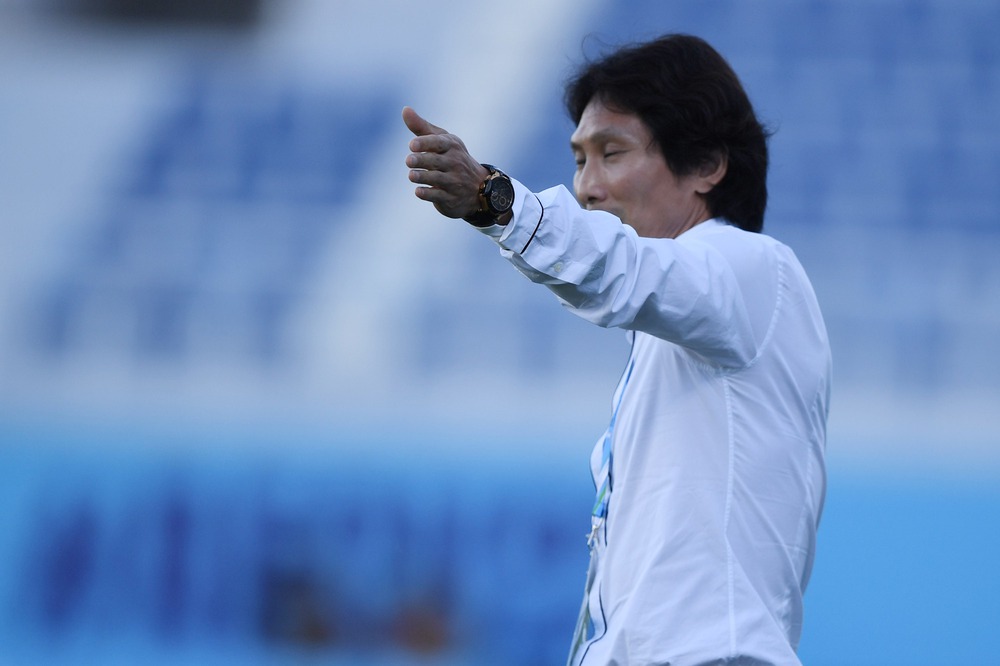 More than two years ago, Coach Park Hang-seo and his students only got 2 points, ranked last and was eliminated from the group stage. If it is possible to successfully bring Vietnam U23 through the group stage, coach Gong Oh-kyun will automatically be the correct replacement for Mr. Park in the position of U23 Vietnam coach.
During more than 4 years of working with Vietnamese football both at U23 and the team, Coach Park Hang-seo always knows how to help his students hold back strong opponents with an unpleasant play, and at the same time defeat their opponents. weaker defenders extremely quickly. Mr. Gong is right to regret not being able to win against Korea U23, but if he can't have the courage of Mr. Park against weak opponents like Malaysia U23, for example, the two previous illustrious feats will also be considered abandoned. .
https://soha.vn/lap-ky-tich-truoc-thai-lan-han-quoc-lieu-thay-gong-da-du-tam-sanh-ngang-thay-park-2022060615391153.htm
You are reading the article
Making miracles in front of Thailand and Korea, will "Master Gong" be comparable to Mr. Park?

at
Blogtuan.info
– Source:
Soha.vn
– Read the original article
here