Thế Giới
Shooting in a row in 2 US cities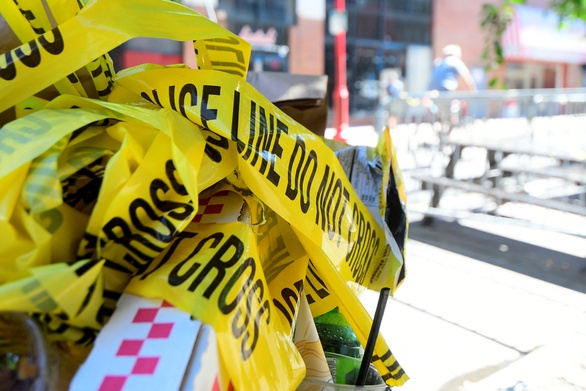 Tennessee, USA, has 2 consecutive shootings at the weekend – Photo: REUTERS
According to Reuters news agency, police said three people were killed and 14 were injured after a shooting incident near a pub in Chattanooga, Tennessee.
According to police, of the dead victims, 2 died from gunshot wounds and 1 died from being hit by a vehicle fleeing the scene.
Earlier, around midnight 4-6 US time, a shooting occurred in the city of Philadelphia, killing at least 3 people and injuring 11 others.
Police said many of the shooters opened fire in the busy South Street area of ​​Philadelphia, which is home to many pubs and restaurants.
A surveillance video showed bystanders scattering, allegedly after gunshots were heard. This video has no sound. Reuters has verified the authenticity of this video.
"There were hundreds of people having fun on South Street, as they did every weekend when this shooting broke out," said Philadelphia Police Inspector DF Pace.
The incident follows a recent shooting at a grocery store in Buffalo, New York; an elementary school in Uvalde, Texas; and a medical building in Tulsa, Oklahoma, killing dozens.
According to the Gun Violence Archive, which documents gun violence, there have been at least 240 mass shootings in the United States this year. The GVA defines a shooting as one in which at least four people are shot, not including the gunman.
Pace said the whereabouts of the gunmen in the Philadelphia shooting are not known at this time. Police recovered two handguns at the scene, but no suspects were arrested.