Infidelity is unacceptable for anyone and each person has a different way of handling it when they find out that their partner is having an affair. In 2016, a murder related to adultery happened in China, causing public outrage.
According to Sohu News, the incident happened in Baoying district, Yangzhou city, Jiangsu province, China. Mr. Zhang has been married twice, but both did not live together for long when the first wife asked for a divorce, the second wife soon died of illness. In 2009, Mr. Zhang, then 37 years old, met Ms. A Fen, who was 2 years younger than him.
A Fen at that time also had a husband and a child of her own. Seeing similar circumstances, Mr. Zhang and Ms. A Fen decided to stay together and build a family together. Not long after moving in, Ms. A Fen gave birth to Mr. Zhang another child.
Illustration
In the eyes of those around him, Mr. Zhang is an honest, sincere and quiet man. In contrast, Ms. A Fen is very agile, energetic, extroverted and strong, likes to talk to people. After getting married, Mr. Zhang was in charge of the farm work and looked after the children, while Ms. A Fen was in charge of the money-making business.
In business, he has to deal with many people, so Mr. Zhang also tries to sympathize with his wife. Later, however, when Ms. A Fen bought a new mobile phone to facilitate communication with customers, Mr. Zhang began to feel suspicious and jealous for no reason. Mr. Zhang often sees Ms. A Fen plugging her head into her phone to use social media and chat software, but he himself doesn't know anything, so he is very upset. In his heart, Mr. Zhang was extremely dissatisfied, thinking that his wife already had another man outside.
Because of this, Mr. Zhang often quarreled with Ms. A Fen. Ms. A Fen always thinks that her husband is thinking too much and ignoring his questions. This made Mr. Zhang even more jealous. Gradually, the relationship between husband and wife also went down markedly.
In anger at his wife's behavior, Mr. Zhang decided to "teach her a lesson". In June 2016, while doing laundry for his wife, Mr. Zhang intentionally soaked his wife's underwear in pesticides. Only, he himself could not have expected that the toxicity of this pesticide would be so strong.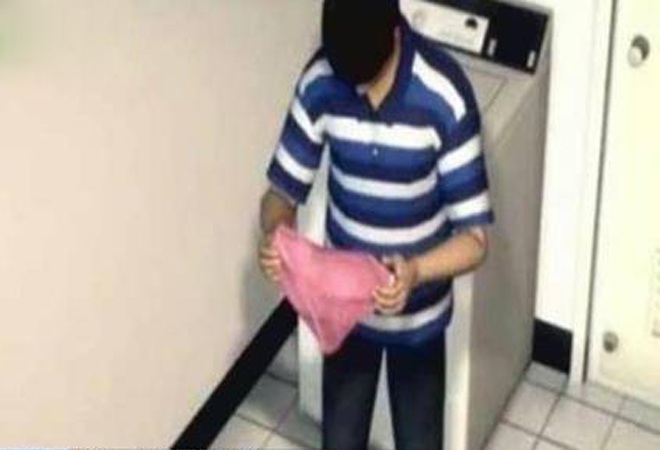 Illustration
Some time after wearing panties, Ms. A Fen began to have unusual health symptoms. She often feels tired, weak, chest tightness and vomiting, in addition to skin sores. In the end, Ms. A Fen had to be hospitalized for treatment. Doctors determined she was infected with paraquat – a poison found in pesticides. However, Ms. A Fen confirmed that she had never used or been exposed to this substance.
On July 6, 2016, Ms. A Fen developed serious complications and eventually died in the hospital. During that time, Mr. Zhang did not say a word about what he did. It was not until the death of Ms. A Fen caused too many doubts to cause pressure on those around him, that Mr. Zhang confessed to his crimes.
Mr. Zhang must be held accountable Criminal regarding the death of Miss A Fen. In this case, Mr. Zhang poisoned his wife by soaking his underwear in poison, which constitutes the crime of intentionally causing injury. According to Article 234 of the Chinese Penal Code, this crime can be punished by 3-10 years of imprisonment. If causing serious injury or death, the offenders can be sentenced to imprisonment of more than 10 years or even life or death. Figure.
In mid-December 2016, Ms. A Fen's parents filed a complaint with the court. The Yangzhou Intermediate People's Court ruled that Mr. Zhang's actions constituted the crime of intentionally causing injury and causing fatal consequences, so he was sentenced to 12 years in prison, plus 3 years of deprivation of his rights. politics.
You are reading the article
Suspecting his wife to have an affair, the husband acted in horror with his wife's panties, and ended up paying a heavy price

at
Blogtuan.info
– Source:
Eva.vn
– Read the original article
here