Born into wealthy families, many children are destined to become "heirs" of the trillion family or take over the family business. The "warm boys and girls" enjoy advanced educational conditions, grow up in an environment with successful parents, receive many expectations from people around. Therefore, the way to raise children of giants – billionaires is naturally the subject of "suck" in the media. Even in Vietnam, many wealthy families have and are having a method of educating their children that has received a lot of attention.
Billionaire Pham Nhat Vuong strictly teaches his children to work hard
Billionaire Pham Nhat Vuong has built an entire ecosystem that covers Vietnam in many fields such as real estate, shopping, technology,… According to statistics at the beginning of 2022, Mr. Pham Nhat Vuong holds a wealth of wealth. With a net worth of 6.2 billion USD, he is the richest person in Vietnam and the 411th richest person in the world.
However, the billionaire from Hai Phong has a very simple way of raising his children, even a bit strict, but not indulgent. From the time the whole family lived abroad, he taught his children to appreciate their hard work and every penny they earned. Pham Nhat Vuong shared: "My view is that the children have to work hard, love work and have to practice. Like the first son, in the past, in Ukraine, my yard was very large, in the summer I bought a truck of bricks and poured it down. Yard.
I and a few other friends just drove from one end to the other, arranged it for 100 dollars, and worked hard all summer like that. Even now, it is also necessary to work. Just like my youngest child now, after eating, I have to clean the dishes and do housework."
Billionaire Pham Nhat Vuong thinks to teach his children to work hard.
Thus, instead of directly giving money to his children, the talented billionaire chooses to create jobs so that his children can earn money, learn and exercise their bodies. When his children grow up, billionaire Pham Nhat Vuong still maintains his views, public and private. He frankly: "My point of view is not to force the children to embrace their father's work in the future. The children can do it as much as they like and have the ability to do, otherwise, it can't destroy the career that many people care about. Even this guy (he gestured to the eldest son sitting next to him) now has to go to work enthusiastically, go on business trips all day, go down to the office to sit and work, no can strut".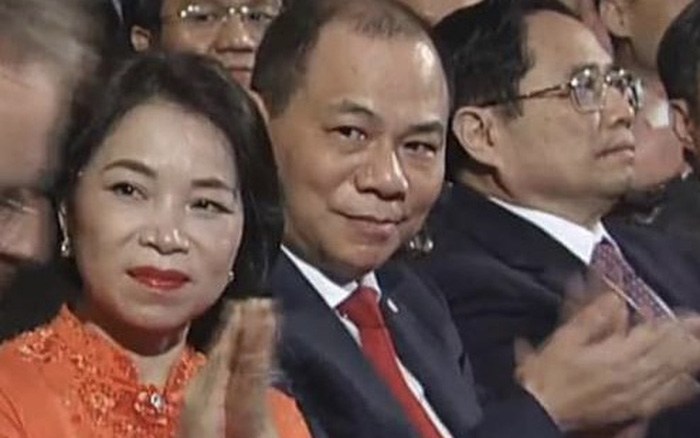 "I have two sons and a daughter. For boys, in addition to using love, they are also strict, always giving them opportunities to challenge. The second boy is studying in a second year university abroad. But the school took a year off due to Covid, so I put it into the corporation to go to work.
But in work, outsiders or family members are the same. Well done, I'll make the playing field my best. If not, please stay out of the way and let others do it. The eldest son has been up and down a few times, if he can do it, he will be promoted, if he can't, he will go down!", the billionaire added.
Tang Thanh Ha reads books to her 3-month-old baby
After marrying Louis Nguyen – the son of "brand name king" Johnathan Hanh Nguyen, Tang Thanh Ha became the daughter-in-law of the trillion family. She and her husband manage many chain brands and restaurants. However, the "pearl girl" of the Vietnamese screen still maintains a simple lifestyle and teaches children this virtue.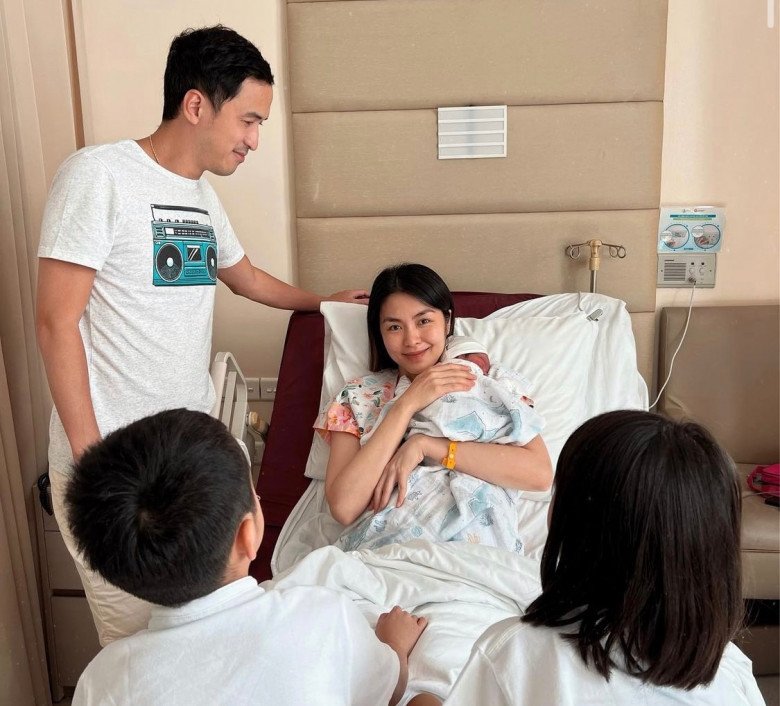 Tang Thanh Ha and her husband have 3 children, Richard, Chloe and the youngest Mason, who was born last year. Tang Thanh Ha has repeatedly posted pictures of her children making homemade toys, helping their parents with housework, washing dishes, watering plants, etc. The rafts are all dressed simply, given the opportunity to experience many activities. difference.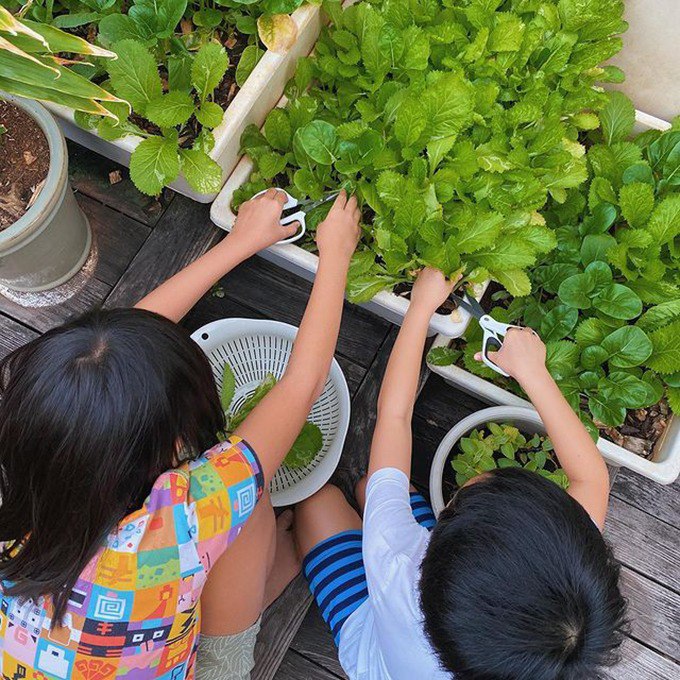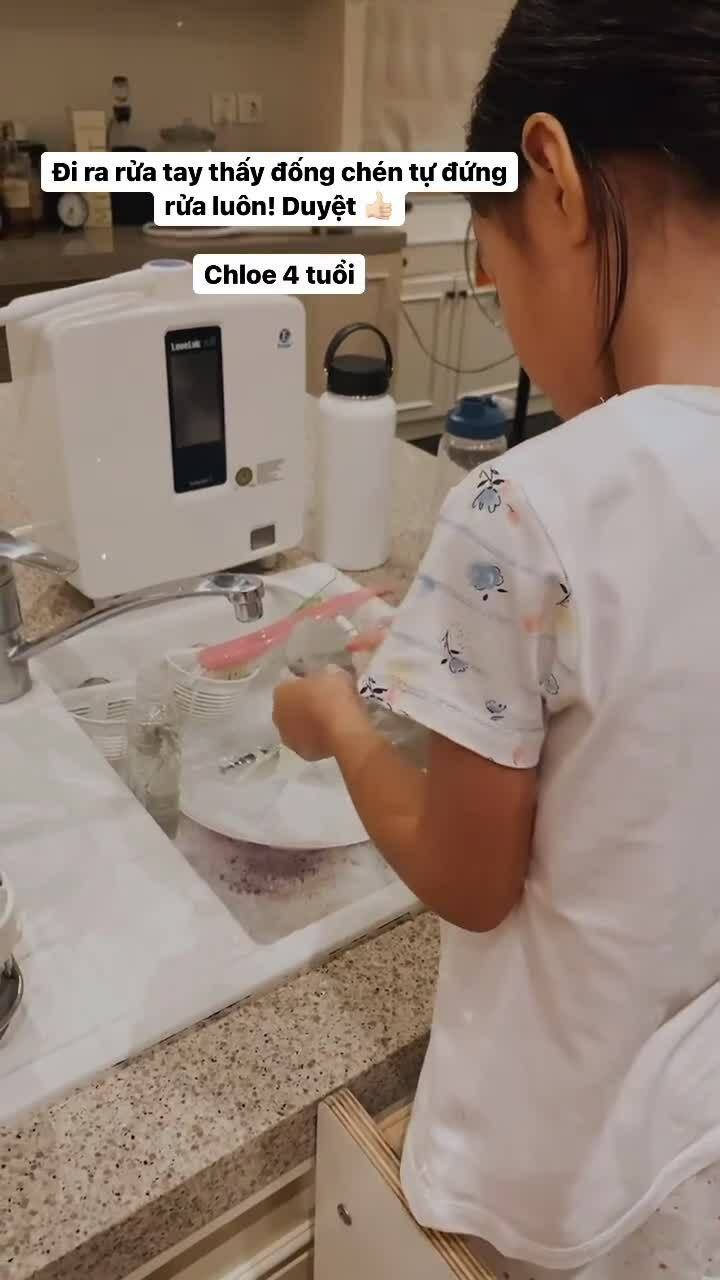 Son Tang Thanh Ha is self-disciplined, actively doing housework.
In particular, the actress focuses on early education for her children. Not long ago, the beauty excitedly showed off "the first book of the youngest son Mason". At that time, the boy was only 3 months old. It is known that the book that Tang Thanh Ha gave her children is a book consisting of symbols and music, helping children develop their senses. Thanks to building habits from a young age, Tang Thanh Ha's children love reading books and develop language skills. The mother of three once shared the times when her eldest son and daughter spoke English fluently, wrote letters, and wrote cards to her mother.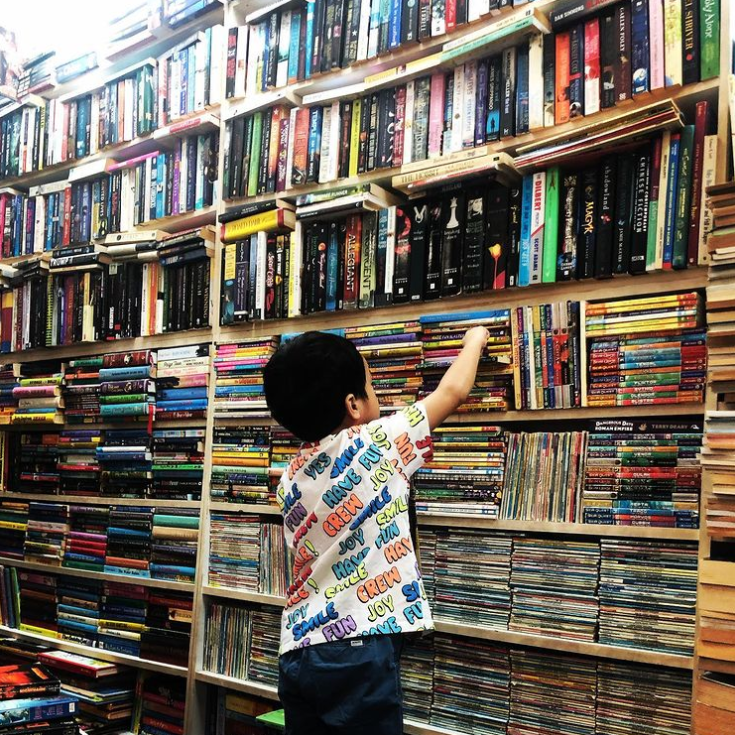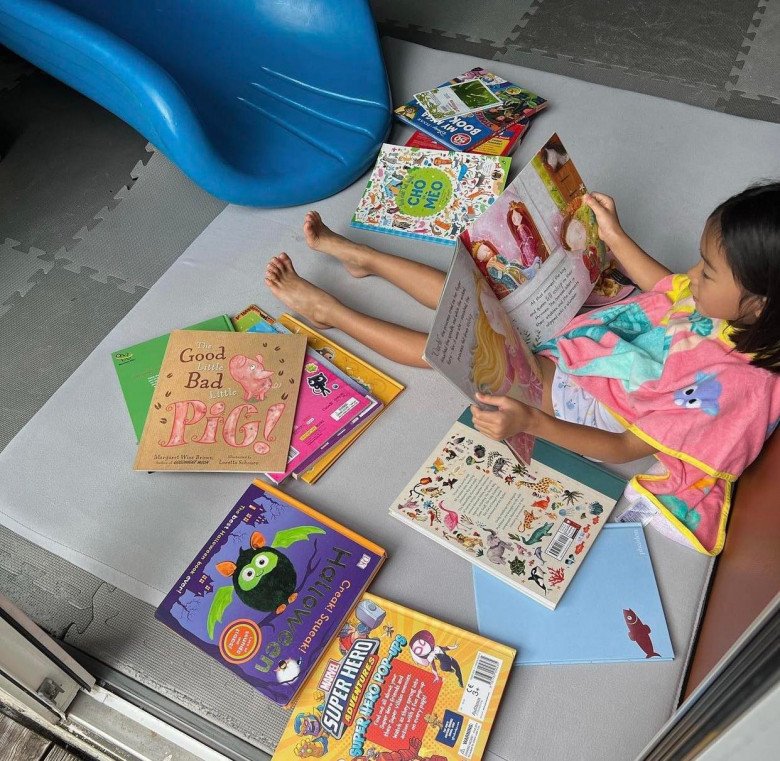 Children love to read and are eager to learn.
Doan Di Bang teaches children to save tens of thousands of dong
Doan Di Bang is famous for the title "Giant of District 7", "beautiful house 400 billion", regularly post pictures showing the rich life. Her 3 daughters, Hana – Yuki and Bing Bing, were also bought by their mother from a young age. The cost of raising a child is up to 100 million VND/year. However, Doan Di Bang said that her children did not know that their family was rich and lived a very simple life.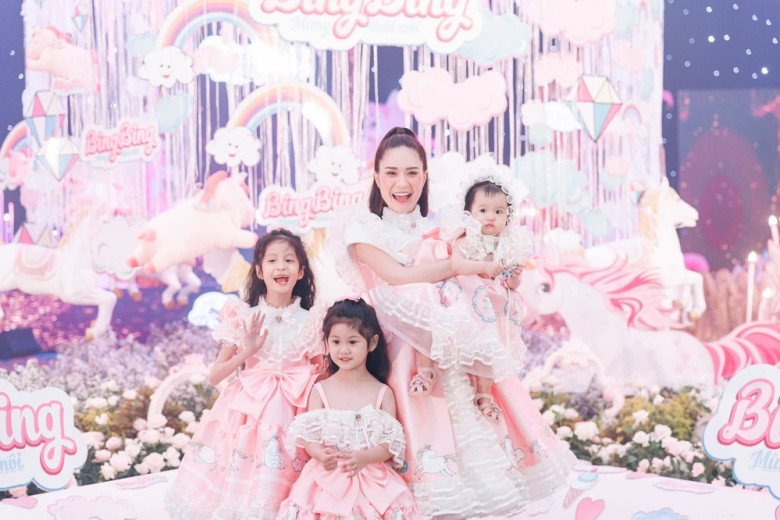 She confided: "Oh, the life of the children of the Bank is also normal. Going to school all day, going home still helps the nannies if possible. Bang has never told her children that she is rich or has any conditions." She added: "The children don't know it's a brand name. I bought it because I thought it was reasonable, but I didn't spend it wastefully. Many of the things that my children asked for but I found it unreasonable, I was ready to say "Say No" (Say No – PV)".
In daily life, Doan Di Bang's 3 daughters were taught the habit of saving and appreciating labor by their mother. When the children are obedient, know how to help others or study well, they will be rewarded with a few tens of thousands of dong for removing the piggy bank. After a year, Hana – Yuki – Bing Bing beat pigs to buy things and do charity.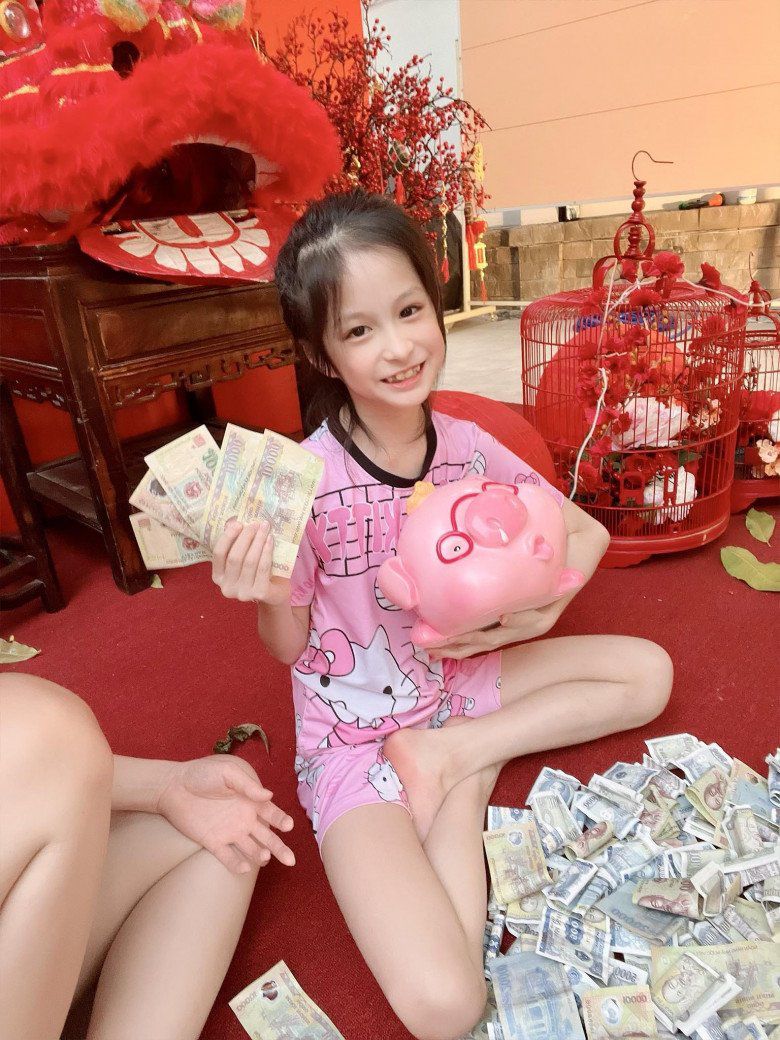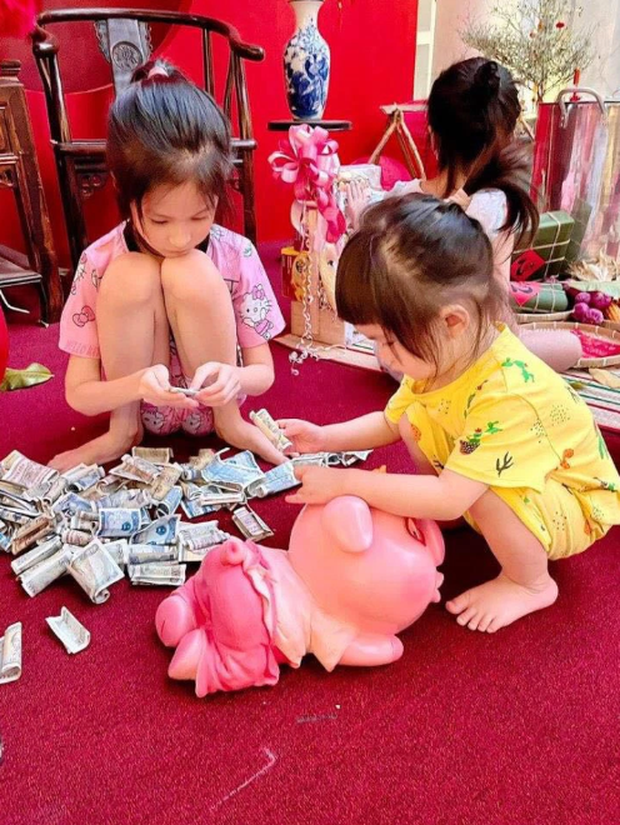 The savings tube of Doan Di Bang's daughter is full of change.
Phuong Le gives me nothing to lack so that I won't be tempted
Contrary to many giants, Miss Phuong Le is extremely open-minded in teaching her children. She is willing to provide a black card with a limit of 2 billion VND, openly give her children 200 billion, shop for branded goods for 3 princesses. Phuong Le confided: "I want my children to be full of everything, not to lack anything. When they grow up, they will not lose themselves because of money or any branded goods. I believe that material things are never tempting. get my 3 daughters".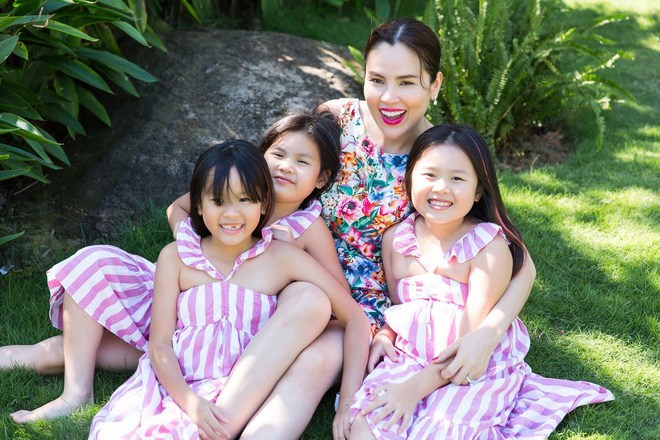 On the other hand, the mother of 3 shared that even though they were full of branded goods, the children still wore cheap T-shirts as usual. "My child has no shortage of branded goods from bags to shoes and clothes. But using the right place in the right place is important. Normally, my child is very simple like other children, regardless of brand name. expensive or cheap. The proof is that the children often wear sale clothes with discounts from 40-80k but they are very happy and excited." shared beauty.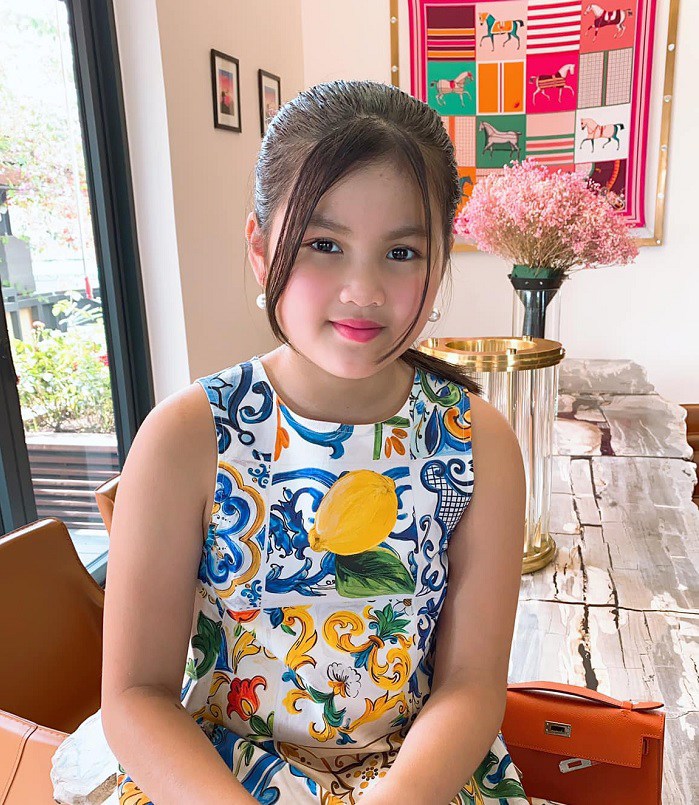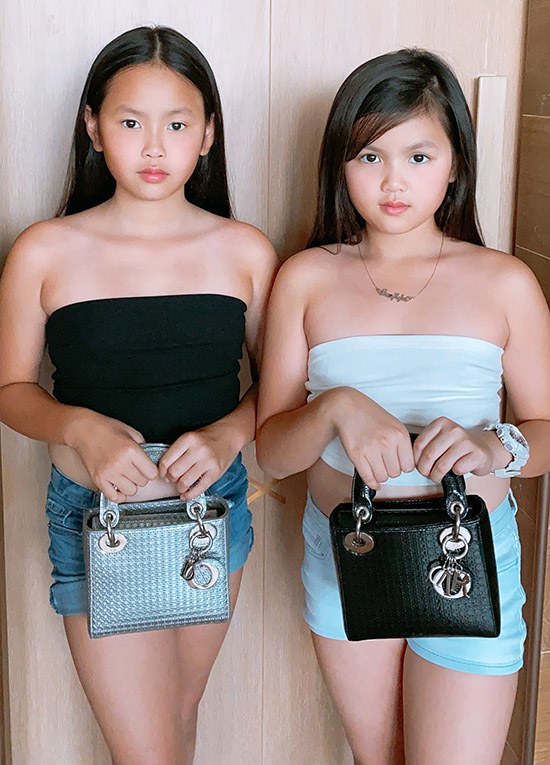 Phuong Le is a mother with high requirements in her children's education, and invests all her efforts in education. She said: "My child learns to swim and learn martial arts. Swimming improves health, martial arts to protect myself and others. I want to rest assured that my child will grow up not being bullied physically and mentally. I certainly wouldn't let my kids have that.
In addition, the children learn more Japanese, French, and Chinese. In the future, children must know 5 languages, including Vietnamese".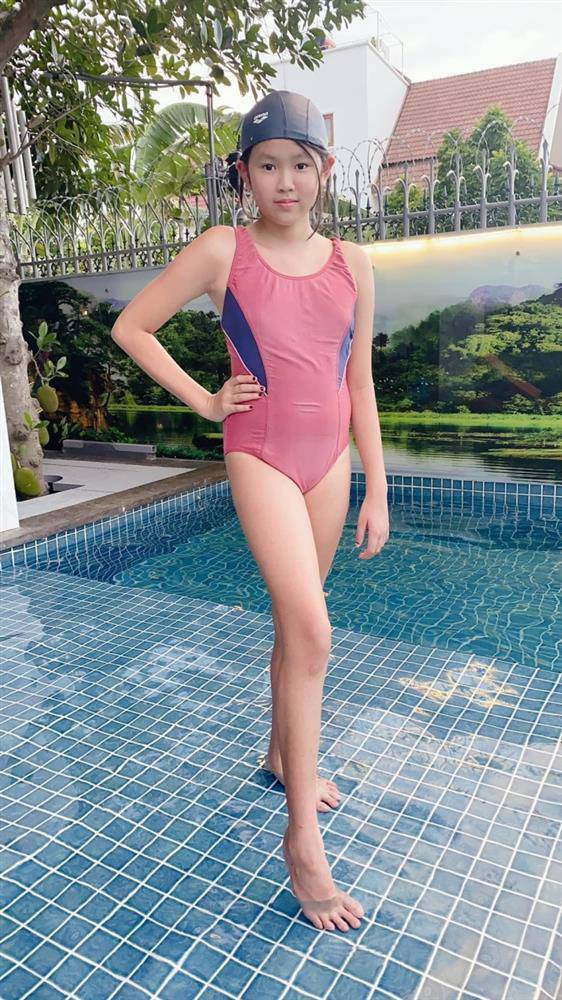 Phuong Le's children are invested in their physical and intellectual development by their mothers.
You are reading the article
Tang Thanh Ha read books to 3-month-old baby, Doan Di Bang hid from rich children

at
Blogtuan.info
– Source:
Eva.vn
– Read the original article
here