Gia đình
The husband brought his parents and younger brother to live with him, the wife resolutely took off her shirt and left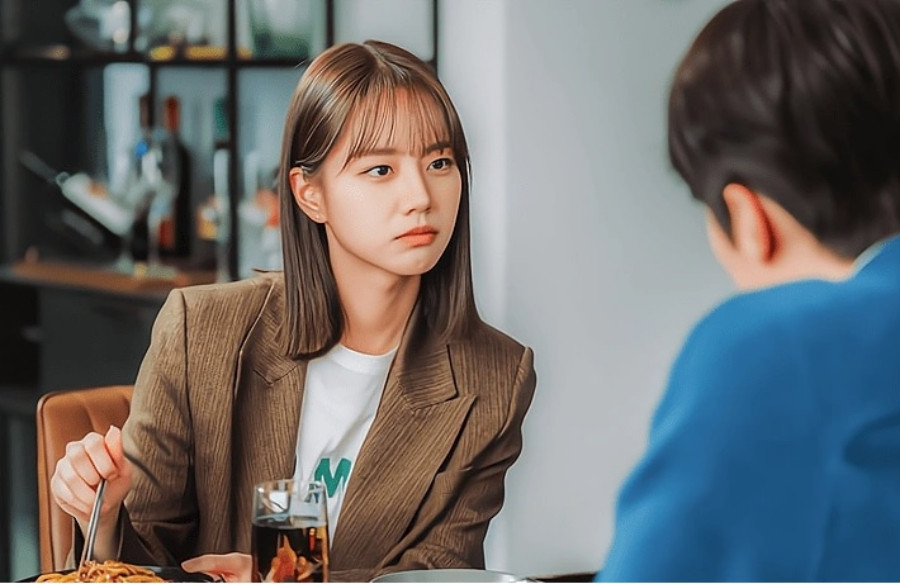 A Hao was born in a small village with average family conditions. He studied hard and became self-sufficient in a big city, eventually getting married and having children.
A Hao's wife – Wenwen, is also an independent person. She likes A Hao's personality and hard work. After giving birth, she continued to work, not giving up work.
One day, A Hao suddenly brought his parents and younger brother to live at the couple's house in the city without discussing it with Wenwen.
Wenwen thought that she had just given birth, so her husband must have brought everyone from home to help take care of the baby. But she misunderstood her husband's thoughts. That night, the couple had a small argument.
A Hao said: "You know, my house is in a small, undeveloped countryside, there is no elevator, the house is on the fourth floor, it is very inconvenient for parents to go up and down the stairs. In addition, the hospital conditions are not good. What's wrong with wanting to bring your parents up here to pay filial piety?"
Wenwen was stunned. The young couple is still not working hard enough, now they are raising a small child, picking up their husband's family, how to make a living. But she knew that A Hao was very filial, and living conditions in the countryside were also a problem.
Wenwen said: "Then why is your brother here? What are you going to do?".
A Hao's younger brother is ten years younger than him. He's in high school, with average grades, and a bit of a rebellious personality. A Hao said: "I will take care of him. Don't worry, it won't affect you and the children. The teachers here are very good, it would be better for him if he transferred schools here. In the future, maybe his family I have to rely on it. Besides, the family lives together very well."
Even though she was not satisfied, Wenwen accepted it after thinking that family Husband looks fine. But it turns out that a family of six is ​​more complicated than she thought.
The first difficulty that Wenwen encountered was cooking. The cost of food for 6 people suddenly caused the daily cost to skyrocket. His brother-in-law is 17 years old, the food is equal to two people combined. Her husband has to buy clothes and shoes for his brother, pay for school fees. Wenwen was stunned by the things to worry about.
Besides, the time of domestic activities also turned upside down. Elderly people get up early, in the morning, their parents-in-law went out for a walk. At ten o'clock come home to eat, they don't eat at noon, then they sleep until four o'clock in the afternoon and eat another meal.
Perhaps they had formed such a habit since they lived idle in the countryside, but the Wenwen's schedule here was not like that. She and her husband are busy with work, so they only eat three meals a day, they also need to get up a little later in the morning so they can start a new busy day without being too tired.
In a day, the stove is used five times, a waste of electricity and water. Wenwen suggested that they cook together once for two meals, but they disagreed, saying it was unfamiliar.
It's hard to talk about trivial matters of food, clothing, and money, but the pressure makes Wenwen moody. Not wanting to upset her husband's parents, she privately told her husband that she hoped he could find a way to solve these problems and save money for the family. But A Hao had no other choice, just told her to endure for a while.
Unexpectedly, their conversation was overheard by the brother-in-law. He went to tell his parents. That night, the father-in-law was angry, thinking that the son was unfilial, did not understand the gratitude of his parents, and the daughter-in-law was a woman who spoke foul language, inciting her husband to be unfilial to his parents.
Wenwen cried angrily because of the absurdity of her husband's parents. She only cares about family expenses, but does not mean to hate them. The attitude of her husband's parents made her feel cold, her brother-in-law was both ignorant and gossiping, making her even more angry.
In the middle, A Hao was confused and arbitrated. He can only tell his parents that the family has a lot of expenses, he and his wife are running out of money, so I hope the whole family will save, don't stress Wenwen. As for his wife, he said: "Parents are old, difficult to change in a short time, don't accept your parents but the baby's story is torn apart".
In A Hao's view, he is the head of the family, and everyone else has to listen.
Wenwen hugged her son and rushed out the door: "You don't have the right to touch my family, what a big deal the baby is, it seems to me, you and the child are superfluous." After saying that, she left her parents' house.
After Wenwen left, A Hao felt an emptiness in his heart. He thought about paying filial piety to his parents and keeping the family tradition. But when he manages these trifles on his own, he realizes that it is not easy for his wife. The more you rotate, the more troublesome it becomes.
Wenwen has only been at her parents' home for a week, and A Hao can't take it anymore. A Hao lost patience with his parents and his ignorant brother. A Hao packed their bags and bought tickets for them to return to their hometown.
That night, A Hao came to pick up his wife and children at his grandmother's house and promised to never let this happen again.
Children being filial to their parents has always been natural, a good thing to do. But turning filial piety into an aversion, causing disapproval of his wife is often because men do not understand the difference between human relationships, there is closeness and distance, not all relationships want. how can that be.
Small family after marriage is exclusive. Getting married and starting a family means forming a new family. The husband and wife have a role to play in supporting that family, and the others have to stay behind.
That's why the ancients said "get married, start a business", that is, you have to focus on your own small family and your future life and career. Should be closer to your spouse than parents, siblings.
A small family formed after marriage, the wife and husband each have their own things to do on their way. In the above story, the husband picks up his parents and younger brother, spends the couple's money, occupies the small family's room, interferes with the couple's normal work and rest, this must have been break the original plan for the development of the small family.
Moreover, modern people need their own space, so this mixed lifestyle is no longer suitable.
According to Dan Tri
You are reading the article
The husband brought his parents and younger brother to live with him, the wife resolutely took off her shirt and left

at
Blogtuan.info
– Source:
vietnamnet.vn
– Read the original article
here