If you regularly watch funny short videos about cars from the American online community, you've probably come across videos that say "Is that a Supra?" (rough translation: Is that Toyota Supra?) in a tone of surprise.
The sports car from Toyota is so impressive because there have been many models that have been greatly enhanced, especially with models up to thousands of horsepower, so although the appearance looks somewhat outdated, in terms of performance. no less than any modern supercar.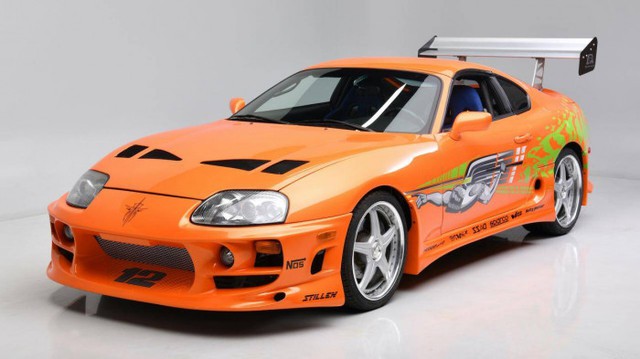 The Toyota Supra in the Fast and Furious movie was sold for $ 550,000 (about 12.6 billion at the time the car was sold).
The name Toyota Supra is no stranger to fans of the Fast and Furious series, having become Paul Walker's partner to perform eye-catching speed scenes. The Mark IV version of the Toyota Supra that appeared in this Fast and Furious movie is also the most popular version. This version was produced for 10 years, from 1992 to 2002, famous for its speed and driving experience that surpasses all competitors in its class.
One of the things that makes the Toyota Supra a "jewel" in the used car market is the 2JZ-GE inline 6-cylinder engine that is considered to be built beyond standards. Originally, this 2JZ-GE engine block produces 220 horsepower as standard, the 2JZ-GTE variant with a twin turbocharger produces 276 horsepower, and the US version produces a capacity of 276 horsepower. 320 hp.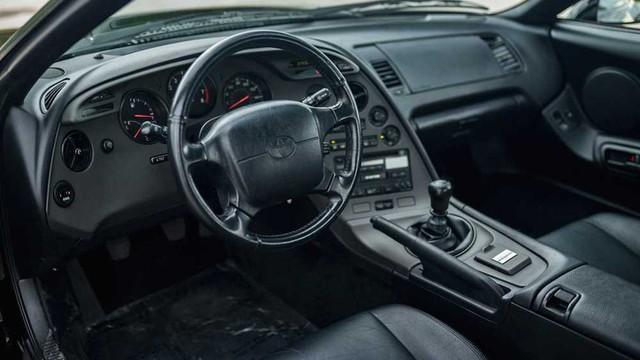 Interior Toyota Supra. Photo: Toyota
Although the capacity is beyond the reach, car players are not satisfied, and they have discovered the potential power of this engine block on the Toyota Supra Mark IV. According to some tuners, this engine block is strong enough to receive more air from a compatible turbocharger, which can produce about 500 horsepower. If you replace the original connecting rod and piston with a better one, it can increase the capacity to more than 800 horsepower.
This engine block is not only easy to modify but also very durable, even when modified. Therefore, Toyota Supra Mark IV has been an item sought by car tuners. Some furnaces in the world even increase the capacity of this engine block to more than 2000 horsepower.
Nowadays, it is very difficult to find an original Toyota Supra Mark IV, if you can find it, the buyer should prepare a few hundred thousand USD, even though the original price is only about 40,000 USD.
SUCCESSFULLY CREDITED FOR OUTDOOR EQUIPMENT
After a decade, in 2002, Toyota killed the Toyota Supra but did not reveal anything about the future of the next generation or successor model. Over time, the fan's Supra craze grew, becoming pressure on Toyota, that they had to create a worthy sports car.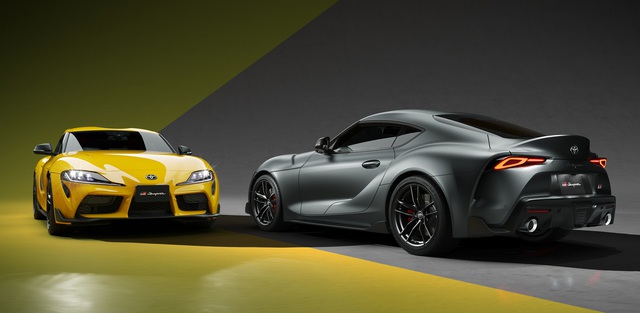 Toyota Supra Mark V and BMW Z4 are built on the same platform.
Toyota Supra Mark V and BMW Z4 are built on the same platform. Then finally Toyota has plans for the Supra successor, starting with Toyota working with BMW to create a sports car platform together. two doors. The result of this deal has helped BMW and Toyota share the funding for the development of the 2020 versions of the BMW Z4 and Toyota Supra Mark V.
Information about the handshake between Toyota and BMW made many people talk, because it was not known whether the next product would be a Toyota disguised as BMW or a BMW disguised as Toyota. The deal between the Japanese giants and Germany is also very clear when BMW will be the supplier of mechanical components, Toyota pays. Both the 2020 BMW Z4 and Toyota Supra Mark V use the same 3.0-liter in-line 6-cylinder engine block.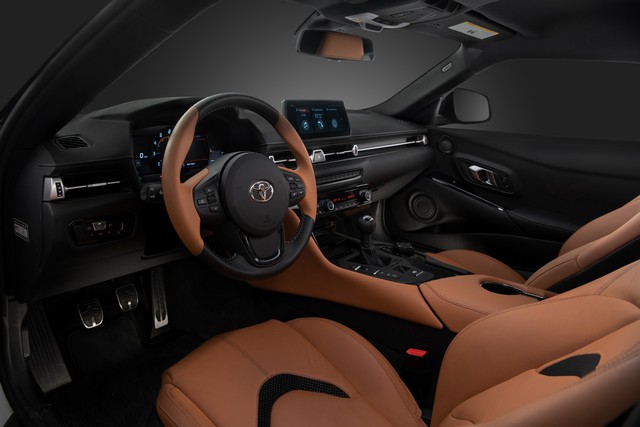 The new Toyota Supra gives many of the feel of a BMW model.
Sitting in Toyota Supra Mark V, many people will immediately feel the feeling of a BMW sports car. Of course, they will be hard to criticize because BMW has always been famous for sports cars, if sad, maybe they don't have the feeling of a real Toyota model.
Temporarily ignoring the feeling that the interior is really suggestive to the user, what makes the Toyota Supra ever unsatisfied is that the Toyota Supra Mark V will not have the option of a manual transmission – an item that enthusiasts love to control. Driver loves the car. In a very unexpected way, the 2023 Toyota Supra Mark V model is suddenly equipped with a manual transmission. Immediately, this information added fuel to the fan's longing for Supra.
Autoblog has an article titled 2023 Toyota GR Supra Preview | It has a manual! Finally! (rough translation: Toyota Supra GR 2023 preview | Manual option available! Thank goodness!), the popular Top Gear car magazine is titled Hold the front page! A manual Toyota Supra is coming (roughly translated: Save the front page for me, Toyota Supra manual transmission is coming soon). The article on Top Gear also has a paragraph that says: "We will have the Toyota Supra manual version, which we have been looking forward to since our return in 2019".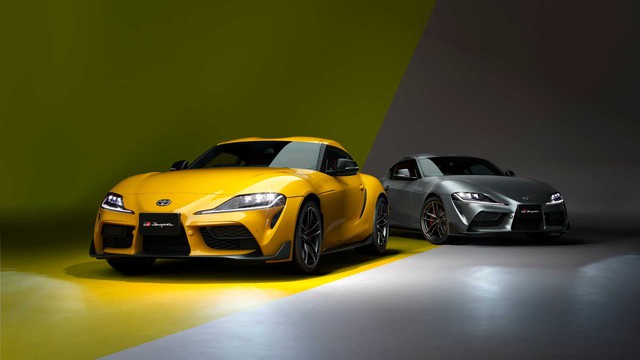 The manual transmission is one of the "toys" that car enthusiasts love.
In particular about the manual transmission, each car manufacturer with different customer files will have different views with this seemingly outdated mechanical device. For example, Mercedes-Benz aims at luxury cars, serving customers who expect a smooth car, then an automatic transmission will be the best candidate, especially when Mercedes-Benz customers seemed to spend more time in the backseat than in the driver's seat.
Perhaps that's why Mercedes-Benz announced that their models from 2023 will no longer have the manual transmission option. In contrast to Mercedes-Benz, Nissan is about to sell a 2-door sports car model Nissan Z – a rival of Toyota Supra. Nissan not only equips a mechanical handbrake but also retains a manual transmission, in order to exactly meet the needs of their customers.
A manual transmission with things like clutches and gear levers makes many people think it's annoying, but this is really a toy that true car enthusiasts always dream of. Many people think that equipping a manual transmission gives the purest feel of the car, and the feeling of actually driving a "machine".
You are reading the article
The legendary Toyota Supra was praised for its equipment that Mercedes would 'give away'

at
Blogtuan.info
– Source:
autopro.com.vn
– Read the original article
here