Four years ago, the U23 Vietnam team had a magical journey, making history for the country's football in Changzhou. That year's players are now all grown up, ripe in their careers and in turn getting on the luxury car, having their own full-fledged home.
Not inferior to their seniors, this year's new generation of Vietnamese U23 players is also considered promising by fans. The most obvious proof is that from the 31st SEA Games championship to the first matches of the AFC U23 Championship, the young warriors clearly showed their enthusiastic, modern gameplay and continuously had beautiful goals that made the fans admire. the grave burst.
In addition to the talent on the football field, the young players are also admired by the audience for their excellent looks and sweet and interesting love stories with the WAGs. Majority The players all have girlfriends but people are quite secretive, people do not hesitate to publicize on social networks.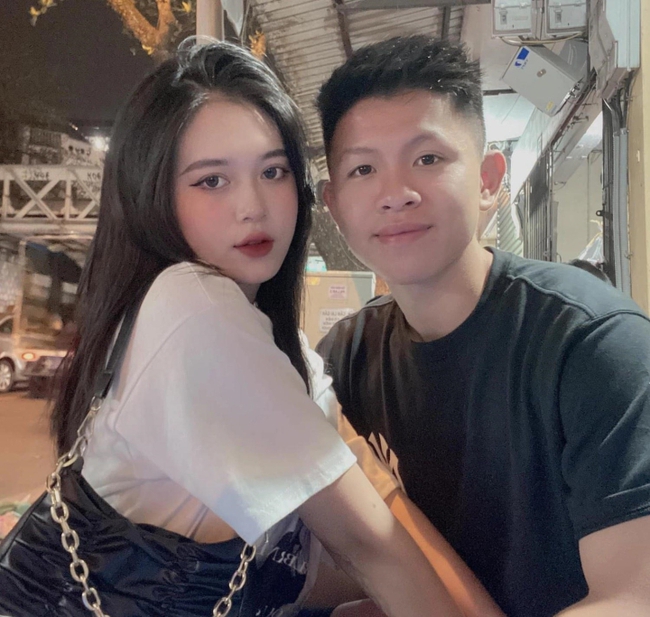 Player Vu Tien Long and his wife Diem Quynh
Vu Tien Long and his wife Diem Quynh
In the match between U23 Vietnam and U23 Korea on the evening of June 5, Vu Tien Long was the player who scored a valuable goal, bringing the score 1-1 for the team. Thanh Hoa midfielder was born in 2002, is one of the youngest players in the U23 team in Vietnam. Currently, he is playing in the youth colors of Hanoi FC, winning the National Youth Championships.
Notably, many people choose to start a career and then settle down, but for Tien Long, the opposite is true. At the age of 20, the male player had his first wife and daughter, surprising many people. It is known that Tien Long and his wife have not yet registered their marriage. Both are waiting after the 2022 AFC U23 Championship to officially register and return to the same house.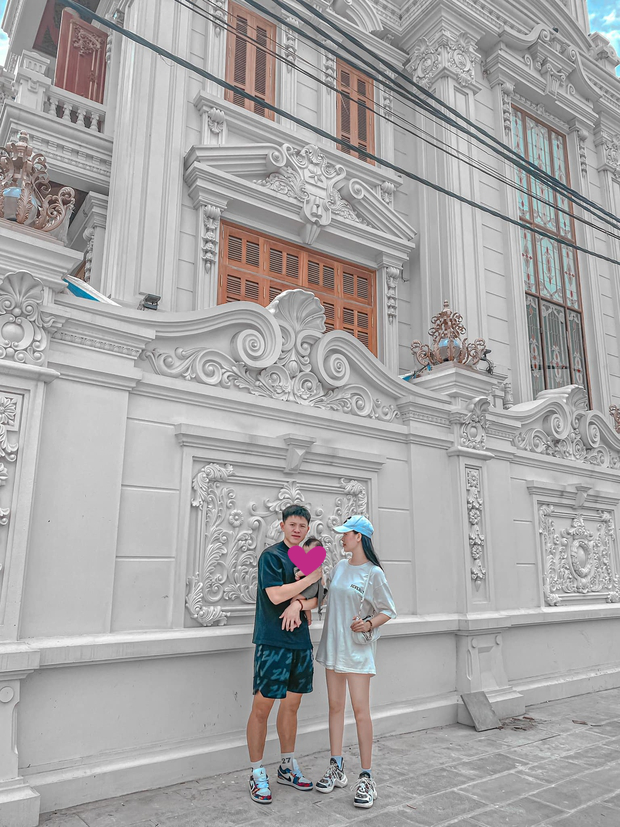 The happy little home of the 20-year-old footballer
Vu Tien Long's wife is named Diem Quynh, she has a beautiful and charming beauty. Diem Quynh is also always considered one of the most attractive WAGs in the Vietnamese football village today. On his personal page, the midfielder often posts photos of his wife and baby daughter who just turned 4 months old. Still young, but Tien Long's thinking is very mature, mature, and looks like the main man in the family. On the contrary, Diem Quynh also showed her love to her husband through the visits to the field to cheer him on, being a solid rear for Tien Long to develop his career.
Ly Cong Hoang Anh and his wife Kha Ai
Fans of the national team must be familiar with the name Ly Cong Hoang Anh, midfielder of Binh Dinh Club who was given the armband by Coach Park Hang-seo as the vice captain of Vietnam U23 to attend the 31st SEA Games. Hoang Anh was born in 1999 in Vietnam. Hoa Binh, grew up from Hanoi youth football. After failing to compete for a position in the capital team, he was used by coach Pham Minh Duc in Ha Tinh, contributing to helping the team move up to the V-League 2020. At the beginning of the 2022 season, he joined Binh Dinh.
Like Vu Tien Long, the male player has a family of his own, just welcomed his first daughter at the end of April, just before the 31st SEA Games took place. Ly Cong Hoang Anh and his wife Kha Ai have been dating for a long time and have been engaged since the end of 2020. By the end of 2021, the couple officially registered their marriage, then the male midfielder left for Singapore on a mission. at the AFF Cup 2020. Due to the stressful epidemic situation and the constant gathering with the teams, Hoang Anh and his wife could not hold a lavish wedding ceremony.
From the time she fell in love to the time she returned to the same house and also during pregnancy and childbirth, Hoang Anh did not have much time to be by her side to take care of her wife and children regularly. Although she does not have a husband to accompany, Kha Ai sometimes feels sad and sorry for herself, but she always understands for her husband's career, encouraging each other to try.
Nham Manh Dung and his girlfriend
Since the 31st SEA Games until now, Nham Manh Dung has become a name that is loved by many young people. All information about this player was quickly shared by the online community, including love stories.
On his personal page, Nham Manh Dung does not disclose any information or signs related to this issue. However, netizens have discovered that this 2000-born player is already a "flower with an owner".
It is known that Nham Manh Dung's girlfriend has the abbreviation QL. She was born and raised in Hanoi and is currently studying at Hanoi Capital University.
On her TikTok channel, QL often shares her sweet moments with her boyfriend. She also said that the couple met for the first time in 2020 and revealed that her lover "is brave and mature". In contrast, Nham Manh Dung also worked hard to interact, jokingly commenting below the clips of his lover. However, the couple has not officially made it public but is still quite private on social networks.
Nguyen Van Tung and his girlfriend Vu Hoang Yen
In the opening match of U23 Asia 2022 finals of U23 Vietnam against Thailand, Nguyen Van Tung left a strong impression with his volley catcher. Before that, the male player born in 2001 had many contributions but had not really made a personal mark in the hearts of the audience.
Behind the success of a player on the football field is a beautiful, equally talented "pink ball". On his personal page, Van Tung does not hesitate to post pictures with his girlfriend. Especially after each match or when he won a high achievement, the guy immediately showed off a picture of "peaceful love" with his lover as if to mark his sovereignty.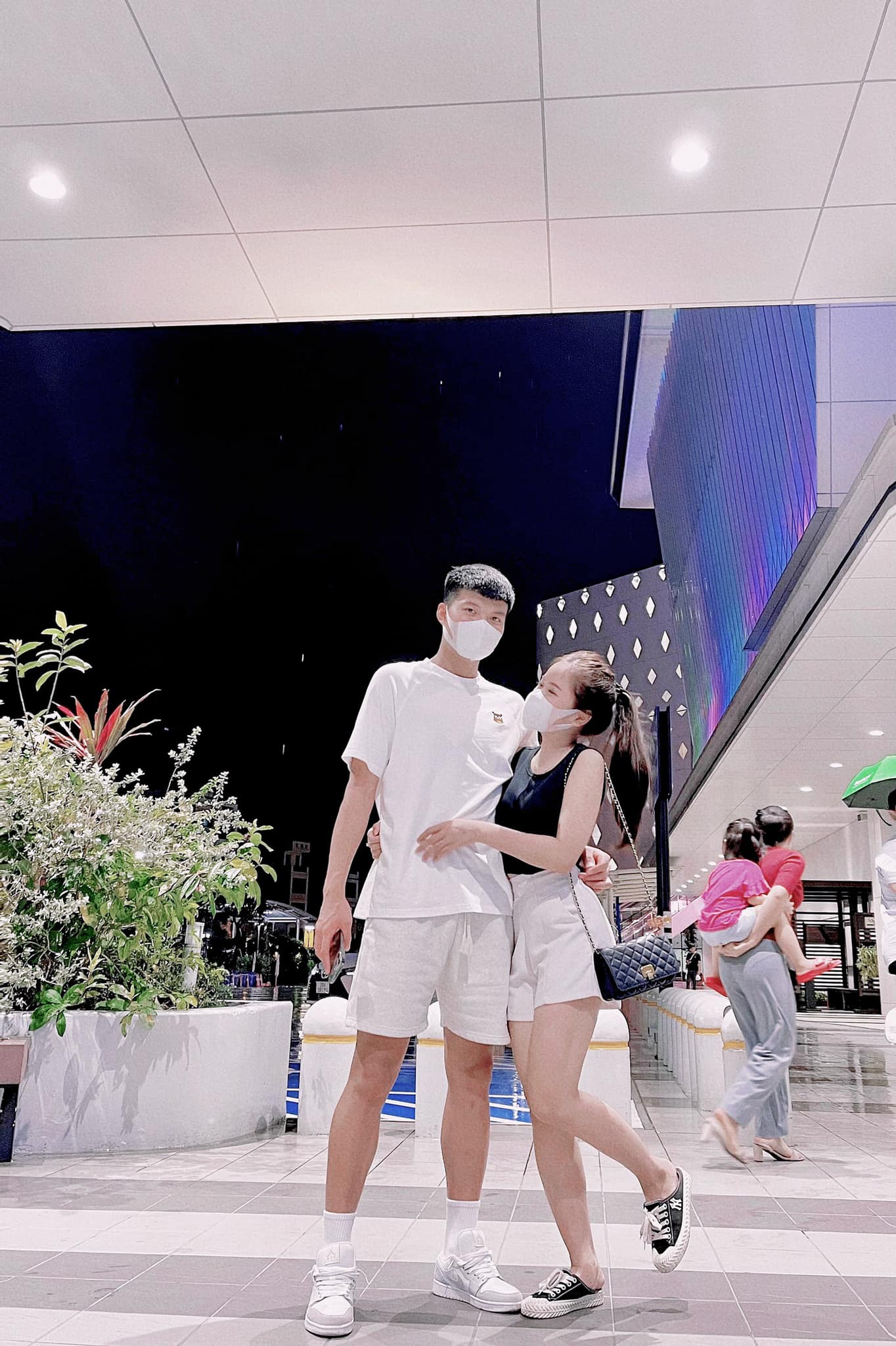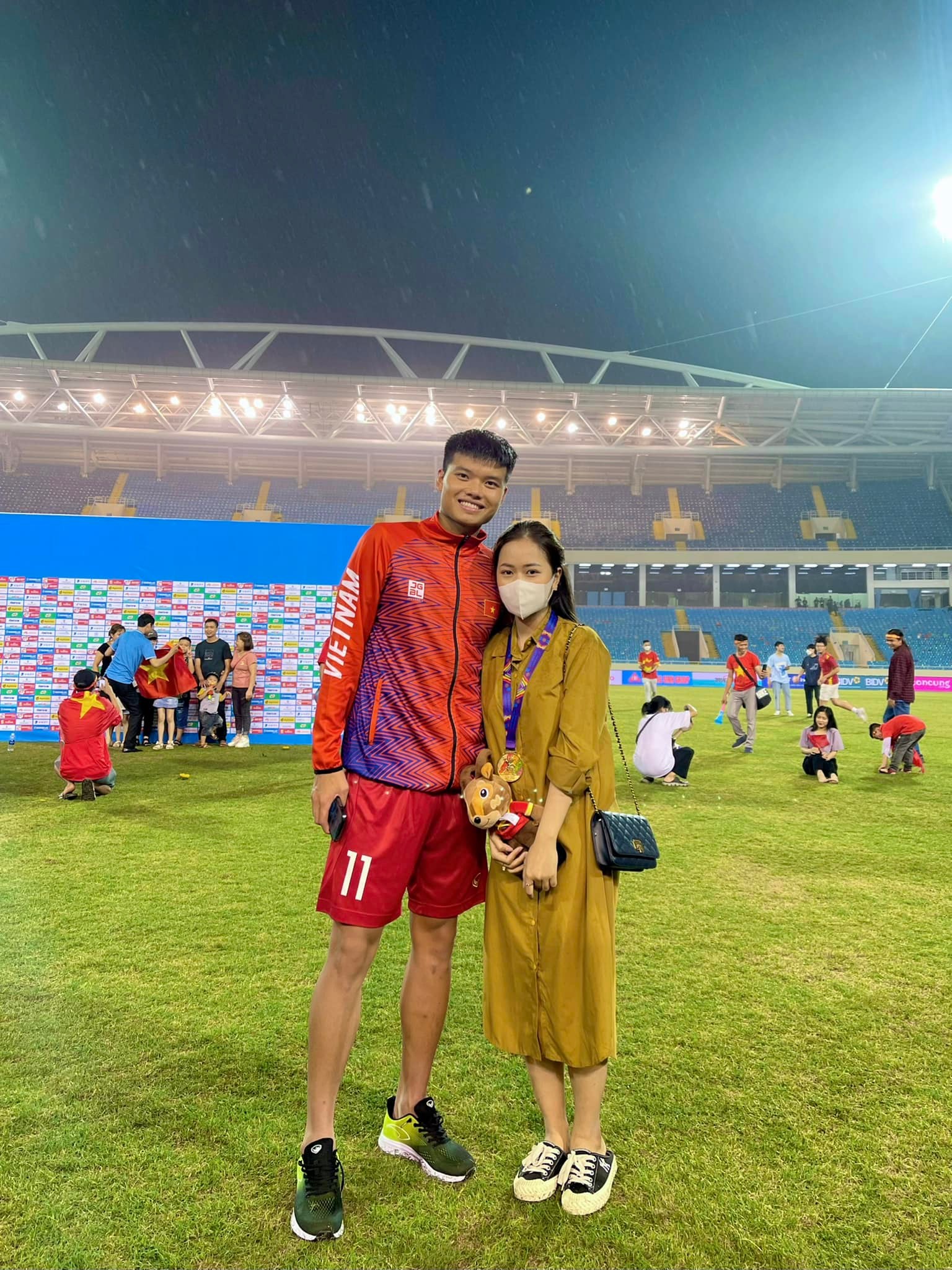 After each match, Van Tung often posts pictures with his girlfriend on his personal page
Accordingly, Van Tung's girlfriend is Vu Hoang Yen (SN 2001), a student at the University of Foreign Languages ​​- the University of Danang. She has a delicate, gentle face that is easy to sympathize with the opposite person. Although studying far from Hanoi, in the last 31 SEA Games matches, Hoang Yen was always present to cheer and congratulate her boyfriend.
On her personal TikTok page, Hoang Yen also revealed that Van Tung is a very affectionate and pampering girl. In particular, the male player also changed his shirt number to 23 to coincide with his lover's birthday. This makes people express their admiration, even envy, of this couple's love.
Source: Compilation
https://kenh14.vn/hoi-cau-thu-u23-da-co-vo-ban-gai-nua-kia-toan-la-cuc-pham-20220606163438325.chn
You are reading the article
The other half is all "excellent"

at
Blogtuan.info
– Source:
Kenh14.Vn
– Read the original article
here