Business
There are companies with constant losses even though they are located on the "golden land", having the top profit-making units in the country
People in the capital often use the word "golden land" Cao Xa La to talk about the largest industrial complex once, once the pride of Hanoi, including 3 rubber – soap – tobacco factories in Thanh district. Spring.
The complex includes Sao Vang Rubber Factory, Hanoi Soap Factory and Thang Long Tobacco Factory. These are 3 adjacent plots of land and have a prime location on the front of Nguyen Trai Street – the most expensive street in the capital.
Not only Cao Xa La, this area is also home to a series of other large and long-standing factories such as Rang Dong Light Bulb and Thermos, Thuong Dinh Shoes or Hanoi Mechanical.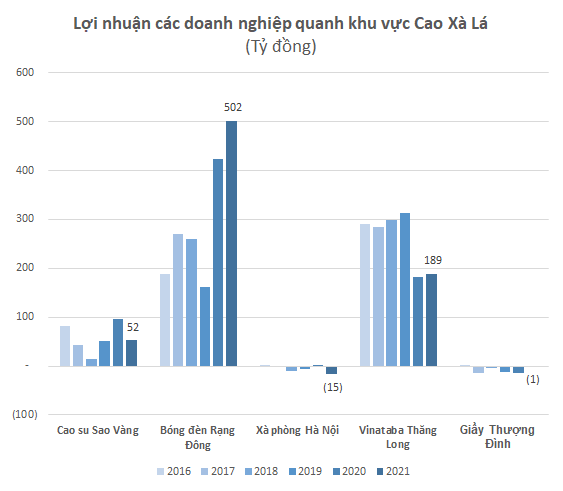 After more than half a century has passed, the above brands have become familiar, some still maintain production activities in this area, some have moved to cede "golden land" to deploy projects. real estate.
However, due to the fluctuations of the times, not all units can still maintain a performance commensurate with their long-standing names: except Thang Long cigarettes or Rang Dong light bulbs, which still hold a large position in the industry. , business results of some units did not record a breakthrough for a long time.
Meanwhile, Hanoi Soap (Haso) or Thuong Dinh Shoes is in a decline with very low income and long losses.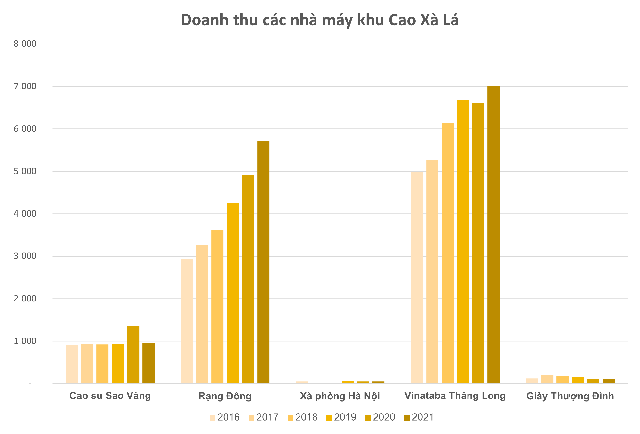 Gold Star Rubber Joint Stock Company
Sao Vang Rubber Factory was established in 1960, then renamed as Sao Vang Rubber Joint Stock Company, an enterprise under the Ministry of Industry and Trade, specializing in manufacturing all kinds of tires for airplanes, cars and special vehicles. strains, motorcycles, bicycles and technical rubber products. This is considered the earliest factory in the rubber industry in Vietnam.
This brand has been associated with many generations of Vietnamese people. Currently, the factory is still producing normally with old technology from many years ago. Sao Vang rubber factory is part of the relocation plan out of Hanoi. However, there is currently no specific move to relocate.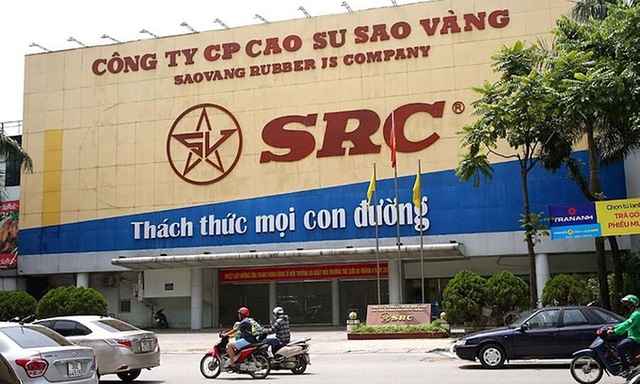 In 2021, Sao Vang Rubber achieved a revenue of VND 956 billion and profit after tax of VND 52 billion. In 2022, Sao Vang Rubber sets a target of sales revenue of VND 2,000 billion and pre-tax profit of VND 100 billion.
The company's land 231 Nguyen Trai has been used to contribute capital with Hoanh Son Group to develop real estate projects here.
Hanoi Soap Joint Stock Company
Next to Sao Vang Rubber Factory is Hanoi Soap Factory. Currently, this factory has been relocated out of the inner city, leaving a large area of ​​land, located next to Nguyen Trai Street. This is a state-owned enterprise directly under the Vietnam Chemical Corporation (Vinachem) built in 1958. The factory specializes in manufacturing synthetic detergents such as soap, dishwashing liquid, laundry detergent, soap, etc. toothpaste, scented soap…
Some famous products that were loved by customers in the past period can be mentioned Haso H/s washing cream, 72% bar soap, Ngoc Lan toothpaste, Ngoc Lan jasmine soap.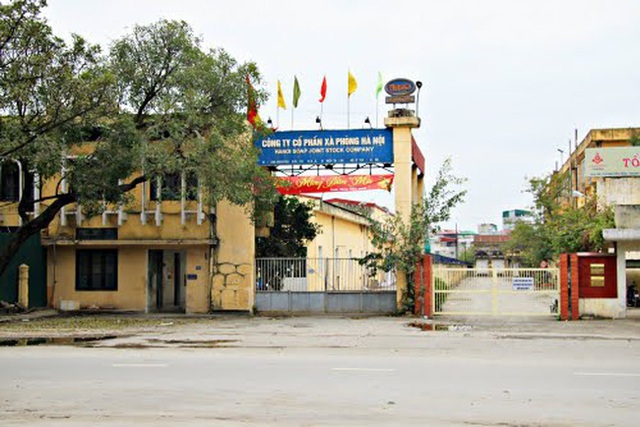 In 1994, the company was approved for a joint venture with Unilever Group, which brought steady revenue. However, Haso's business situation faced many difficulties when Unilever started terminating its outsourcing contract with the company in 2017.
Haso's business situation has been in a downward trend for many years. From the revenue of 261 billion VND in 2012, after 10 years, Hanoi Soap's revenue is only 1/5 with 50 billion VND.
The company's land at 233B Nguyen Trai has been contributed capital with Vingroup to implement the project.
Thang Long Tobacco Company
The other factory in this Cao Xa La complex is Thang Long Tobacco Factory, which is also a brand attached to many generations of Vietnamese people. This is a unit under the Vietnam Tobacco Corporation (Vinataba). Besides Thang Long factory, the company also owns three other tobacco factories in Bac Son, Thanh Hoa and Da Nang.
It is estimated that each year this factory produces 1 billion packs of cigarettes and pays thousands of billions of dong to the state budget. By 2019, Vinataba's budget payment amount has reached 11,368 billion VND, accounting for about 65.6% of the whole industry.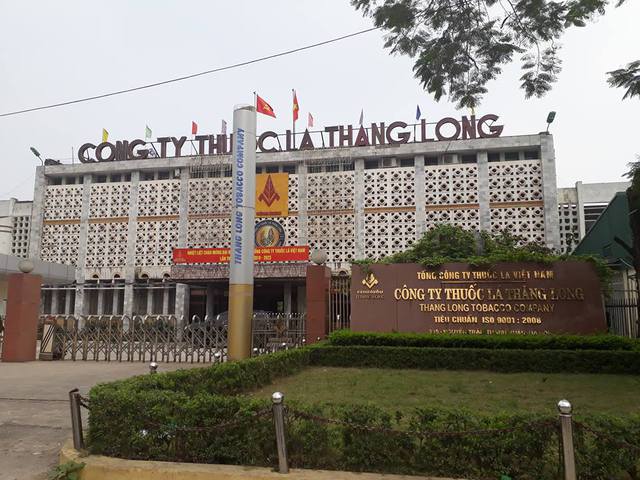 The company's revenue in 2021 reached VND 7,013 billion – a historical growth rate so far, profit before tax reached VND 189 billion. Currently, Vinataba Thang Long still plays an important role in the Vietnam Tobacco Corporation in particular and the Vietnamese tobacco industry in general.
Rang Dong Light Bulb and Thermos Joint Stock Company
Also in the Nguyen Trai Cao Xa area is Rang Dong Lamp and Thermos Joint Stock Company, formerly known as Rang Dong Lamp and Thermos Factory, built in 1958. This is one of the first 13 factories selected to build, laid the foundation for Vietnam's light industry in the period of socialist construction.
Since 2004, Rang Dong has operated under the model of a joint stock company, with the State holding 51% of charter capital. In 2006, the State reduced its ownership rate to 21% through SCIC and officially divested all of its capital in 2015.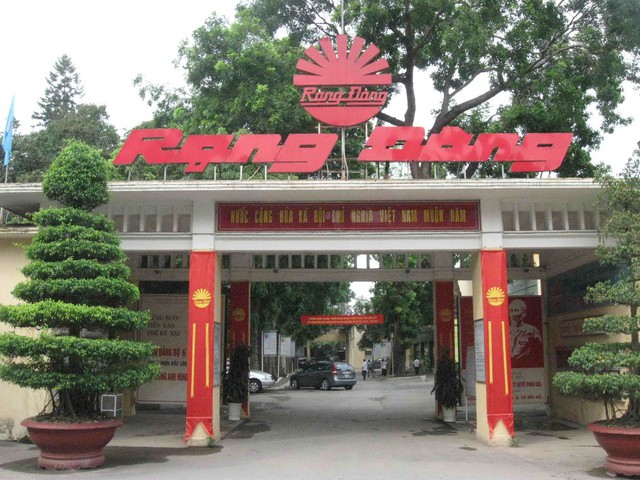 After 64 years of operation in the market, Rang Dong is still considered as the leading manufacturer in Vietnam in terms of light sources, lighting equipment and thermos with 2 large production factories in Hanoi.
In the whole year of 2021, Rang Dong's revenue reached VND 5,709 billion, up 16% compared to the previous year and also the strongest increase in the 6-year period. Profit before tax reached VND 501 billion, exceeding 123% of the whole year profit target.
Thuong Dinh Shoes Joint Stock Company
In terms of historical journey, there are few brands that can stick deeply into Vietnamese consumers' minds like Thuong Dinh Shoes. The image of simple white bata shoes with blue three-striped motifs and flexible rubber soles is very popular because of its durability, usefulness and suitable for many different audiences and ages.
However, since the equitization in 2015, the brand name once based in Thanh Xuan District, Hanoi has had poor business results.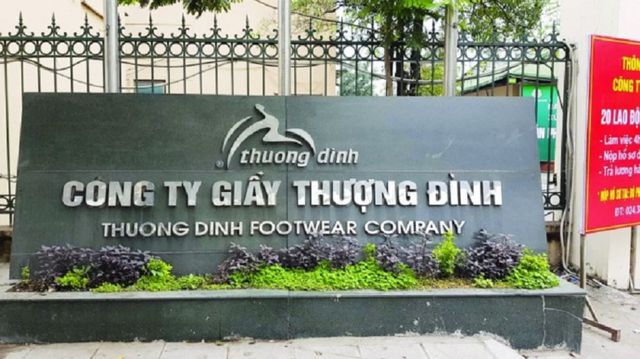 Recently, Thuong Dinh Shoes has just announced its financial report for 2021 with a profit before tax loss of 1 billion dong. Meanwhile, revenue was slightly higher than in 2020, reaching 108.7 billion dong.
This is the 5th year in a row Thuong Dinh Shoes has recorded a loss in business results. The accumulated loss as of December 31, 2021 of Thuong Dinh Shoes amounted to 49.4 billion, accounting for more than half of the charter capital (93 billion).
The sole support of Thuong Dinh Shoes today is probably only thanks to the company's "golden land fund", located in the most favorable locations of Hanoi such as owning a land area of ​​36,105m2 at 277 Nguyen Trai. , Hanoi, land area 17,587m2 in Dong Van Industrial Park, Ha Nam, land area 18,403m2 in Dong Van industrial park, Duy Minh commune, Ha Nam, lease term until 2054…
https://cafef.vn/loat-nha-may-hon-50-nam-tuoi-khu-cao-xa-la-dinh-dam-mot-thoi-tai-ha-noi-co-nhung-cong- ty-lo-trien-mien-du-nam-tren-dat-vang-co-don-vi-lai-top-dau-can-nuoc-20220603173545805.chn
You are reading the article
There are companies with constant losses even though they are located on the "golden land", having the top profit-making units in the country

at
Blogtuan.info
– Source:
cafebiz.vn
– Read the original article
here