Uncategorized
What did Governor Nguyen Thi Hong say about the "unprecedented" question in the National Assembly?
Governor of the State Bank (SBV) Nguyen Thi Hong has just reported on "Some issues related to the group of issues questioned at the 3rd session of the 15th National Assembly".
One of the "strange" contents that seem to have "never appeared" in the previous questioning sessions is the mechanism for granting annual credit lines to commercial banks. This is a content in the group of banking-related issues under the responsibility of Governor Nguyen Thi Hong to answer at the 3rd session of the 15th National Assembly.
Regarding this, Governor Nguyen Thi Hong said that based on the socio-economic target of GDP growth and inflation, the State Bank annually sets up oriented credit growth targets for the whole year of the whole system. system of credit institutions, and at the same time make appropriate adjustments to the needs and capital absorption capacity of the economy. This ensures capital supply for economic development but is also cautious with inflation risks and arising bad debt risks.
Governor Nguyen Thi Hong:

The State Bank has implemented three solutions synchronously

First, identify and announce credit growth targets for each credit institution, on the basis of each credit institution's operational situation, financial capacity, management and ability to expand credit. credit bureau.

Second, direct credit institutions to grow credit safely and effectively, focusing on production and business fields, priority areas, and facilitate people and businesses to access credit capital. banks, strictly control credit in potentially risky areas such as investment, real estate business, securities, BOT projects, BT traffic, corporate bonds.

Third, in order to continue to create favorable conditions for people and businesses to access credit, meet people's legitimate needs, and contribute to limit "black credit", the banking industry has drastically Implement multiple solutions. Such as promoting the application of science and technology, developing online services; expanding network, diversifying products and services, reducing interest rates, simplifying lending procedures to meet the borrowing needs of businesses and all classes of people.

As of May 31, 2022, credit increased by 8.04% compared to the end of 2021 and 16.94% over the same period in 2021. According to Governor Nguyen Thi Hong, credit in the first months of 2022 increased appropriately. with the recovery of the economy and focus on production and business sectors.

In more detail, 4/5 priority sectors have higher growth rate than the same period last year and 3/5 priority sectors have higher growth rate than general credit growth rate; credit for potential risk areas is controlled.

The banking sector commander also affirmed that the announcement of credit growth targets for credit institutions is done on the principle that credit institutions with a safer and healthier operating situation will be approved by the SBV. consider the allocation of higher credit growth targets. Thereby, promoting credit institutions to improve governance and administration capacity, enhance quality, operational efficiency and operational safety indicators.

In addition, the SBV also considers a number of factors such as interest rates on deposits and loans, the proportion of investments in real estate, agriculture and rural areas, etc. to ensure proper implementation of the policy. The policy of the Government and the State Bank of Vietnam on focusing credit on production and business, strictly controlling credit in potentially risky areas, continuing to reduce the lending interest rate.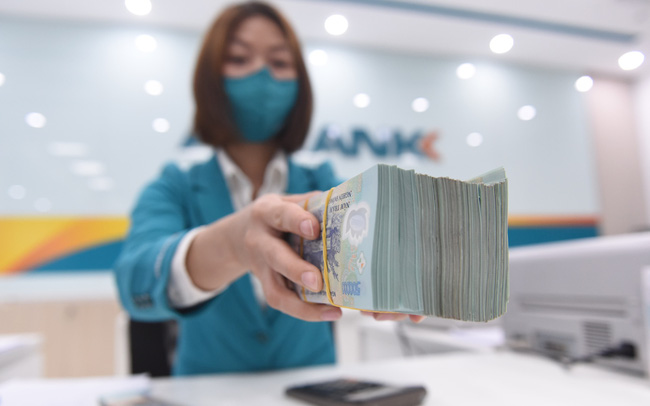 Regarding difficulties and obstacles, Governor Nguyen Thi Hong pointed out that, in 2022, the pressure on credit growth will be large due to the resonance of many factors such as public investment disbursement, which is still slow, making the source of capital for economic recovery dependent on economic recovery. large on bank credit; The implementation of an interest rate support package of VND 40,000 billion in 2022-2023 in the context of increasing inflation pressure and an already high credit-to-GDP ratio makes credit management facing many challenges.
"With relatively large inflation pressure in the coming time, the SBV will closely monitor macroeconomic and monetary developments at home and abroad for appropriate management. Strictly control credit for potentially risky sectors. At the same time, the SBV will continue to closely monitor macroeconomic developments, inflation and market conditions to have appropriate management solutions", said Governor Nguyen Thi Hong. show.
You are reading the article
What did Governor Nguyen Thi Hong say about the "unprecedented" question in the National Assembly?

at
Blogtuan.info
– Source:
danviet.vn
– Read the original article
here