Business
Why do Americans dare not spend because of inflation, but still spend money to buy… perfume?
According to CNN, inflation is spreading, causing millions of Americans to cut spending. A survey by research firm NPD Group shows that 80% of Americans are thinking about giving up their expenses in the next 3-6 months because of high prices.
"Consumers are torn between buying what they want or saving to avoid running out of pocket," said NPD director Marshal Cohen.
Tighten your wallet
According to CNN, when prices climb, consumers will choose cheaper items, limit unnecessary spending such as eating at restaurants and even don't want to be as arbitrary as before. The stalls near the checkout or the tricks designed to make customers spend more are now difficult to apply with the escalating inflation.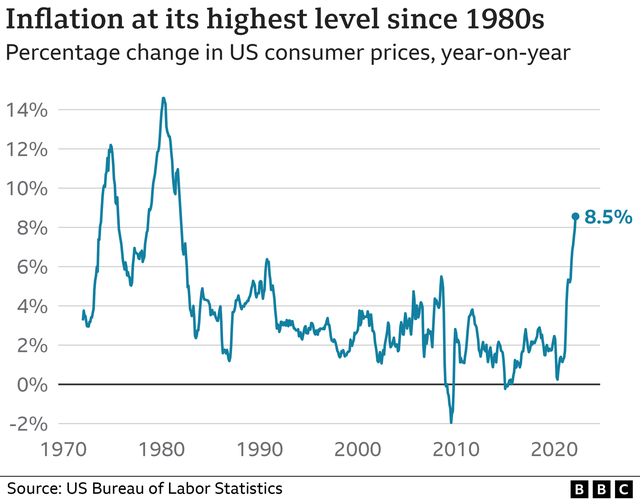 Inflation in the US is at its highest level since the 1980s.
According to NPD, Americans today not only shop less, but the pleasure of "shopping" also decreases due to a loss of confidence in the economy. Specifically, in the first quarter of 2022, Americans shopped at supermarkets 6% less than the same period last year despite the reopening of the economy. Proportion of strolling at shopping malls also fell 5% in the same period.
In the same opinion, Walmart's revenue report in May 2022 shows that consumers are changing when choosing cheaper items, buying less each time they go to the supermarket. Similarly, supermarket chain Target also said that today's customers are reducing spending, giving up items such as furniture, kitchen appliances or TVs and focusing only on essential products such as food. Even promotional goods or shopping stimulators can no longer be used.
Even cheap supermarkets, selling the same price of 1 USD, have no longer attracted customers as before, many shops have had to raise them to 1.25 USD because of the terrible inflation.
CEO Todd Vasos of retail chain Dolla General said that in the past, Americans received a lot of government subsidies to fight the pandemic, accompanied by a large economic stimulus policy of the US Federal Reserve (Fed), so everyone more spenders. But with the current 40-year high inflation, people are starting to save gradually to prepare for the worst.
Lipstick effect
It is thought that the post-pandemic will return people to normal life, but the oversupply of money in the economy as well as supply chain disruptions causing high inflation are signaling a not-so-smooth year.
According to expert Cohen, US consumers will continue to reduce spending this year, limiting eating at restaurants, going to the gym or other non-essential expenses.
"Until 2025, the restaurant industry may not recover like it was before the pandemic. People now don't go out to eat or shop much because prices are so high," expert Cohen said. identify.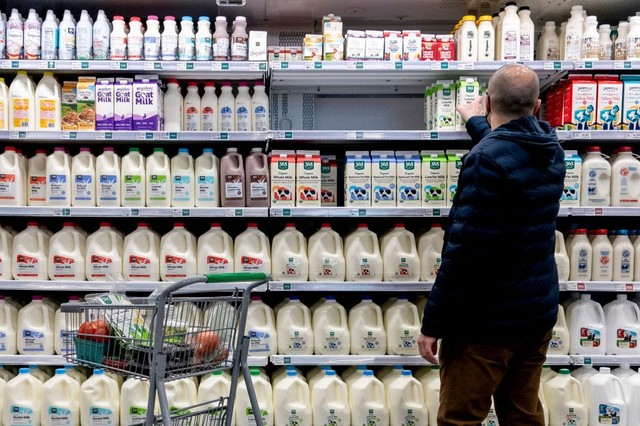 Similarly, products that do not need to be renewed or upgraded continuously will also be sluggish. For example, many people buy oil-free frying pans for cooking during the quarantine period and now they don't need to buy anything new, or so are items like televisions.
Of course, some of the well-to-do classes can still afford small pleasures, it's different. They will still spend a small amount every month on luxuries like perfume or cosmetics.
Associate Professor Chuck Howard of the Mays Business School said that it is because of the habit of spending a small amount of money on pleasures of a part of consumers depending on the financial situation that items such as perfume, chocolate .. still maintain sales.
Even, Bath & Body Works, which specializes in scented soaps, room sprays, scented candles… said their sales in the first quarter of 2022 were even higher than in the same period last year. The main reason is that although not an essential item, their products are an "acceptable luxury" in the current inflationary era.
Sharing the same opinion, professor Priya Raghubir of NYU Sterm School of Business said that this is the "lipstick effect" when affordable luxury goods such as perfumes and scented candles are still purchased by consumers. Shop during inflation.
According to expert Neil Saunders of Global Data Retail, US consumers just got out of pandemic isolation and they are dreaming of vacations after 2 years of imprisonment, want to gather to celebrate with everyone. So spending on travel or small luxury items is acceptable.
However, to have money for these things, it means they will have to save other costs.
"Basically everyone now has to make a choice. If they buy one thing, they won't be able to afford another. This choice will continue and become even heavier. We're only at the stage where we're at. the beginning of the inflation, and if prices remain high for a long time, the movement will continue. Consumers will then tighten their wallets even more, "said expert Saunders.
*Source: CNN
https://cafebiz.vn/tai-sao-nguoi-my-khong-dam-chi-tieu-vi-lam-phat-nhung-van-danh-tien-mua-nuoc-hoa-20220606102622415.chn
Following the Economic Lifestyle
You are reading the article
Why do Americans dare not spend because of inflation, but still spend money to buy… perfume?

at
Blogtuan.info
– Source:
cafebiz.vn
– Read the original article
here