ILA's "The Summer of Game Changers" course with 07 weeks of education based on a growth mindset model is the leading "summer investment channel" of wise parents.
The method of education according to the mature thinking model is believed in many developed countries around the world. When this method was applied by ILA to the summer course "The Summer of Game Changers", many parents did not miss the great opportunity for their children to have access to an education in line with global development trends, ready ready to realize their full potential. Let's take a look at the benefits of this multi-benefit educational method with demanding parents.
Respecting differences so that children can unleash their strengths
Respect for children is a core element in the education method according to the mature thinking model. ILA's summer program is personalized so that children develop their own strengths and actively learn at their own pace and interests. Each child is a world of its own. ILA respects differences, and constantly creates opportunities for differences to become strengths.
For Ms. Bui Ha Uyen (co-author of two books, "Letting children get sick" and "Letting children get vaccinated"), respecting children is also the secret for her to become her daughter's true companion. Her baby Honey was educated by the Unschooling method from a young age, so she is very independent and has opinions. Mother and daughter chose ILA's "Summer of Game Changers" course because they believed that Honey would be free to promote her own advantages.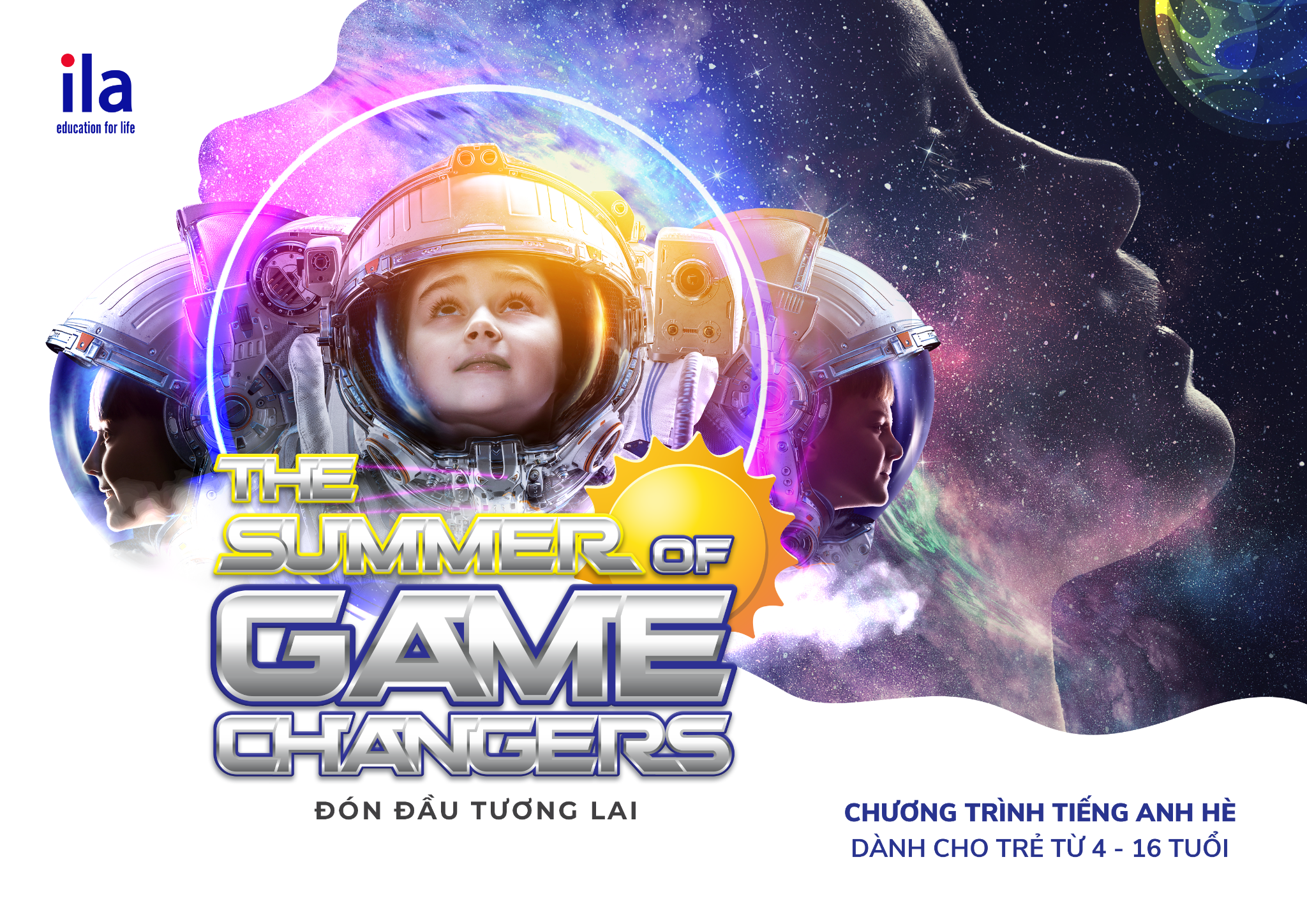 Inspiring passion for children to never stop learning
In the context of the world constantly changing with unpredictable changes, the spirit of actively cultivating to acquire knowledge plays an extremely important role. This is also the element to which the mature thinking model is directed.
MC Nguyen Diep Chi, when looking for a summer course for baby An Nhien – her daughter shared, "The most impressive thing for mother and daughter are the topics they have heard and found attractive: Natural Science, Ocean Exploration , Space travel, Talented Chef, Stage Star…". These topics will give children a rich understanding of the world around them, foster a love of science, and arouse their passion for discovery and discovery. She believes that creating opportunities for children to explore the world is to build confidence so that children can master the world in the future.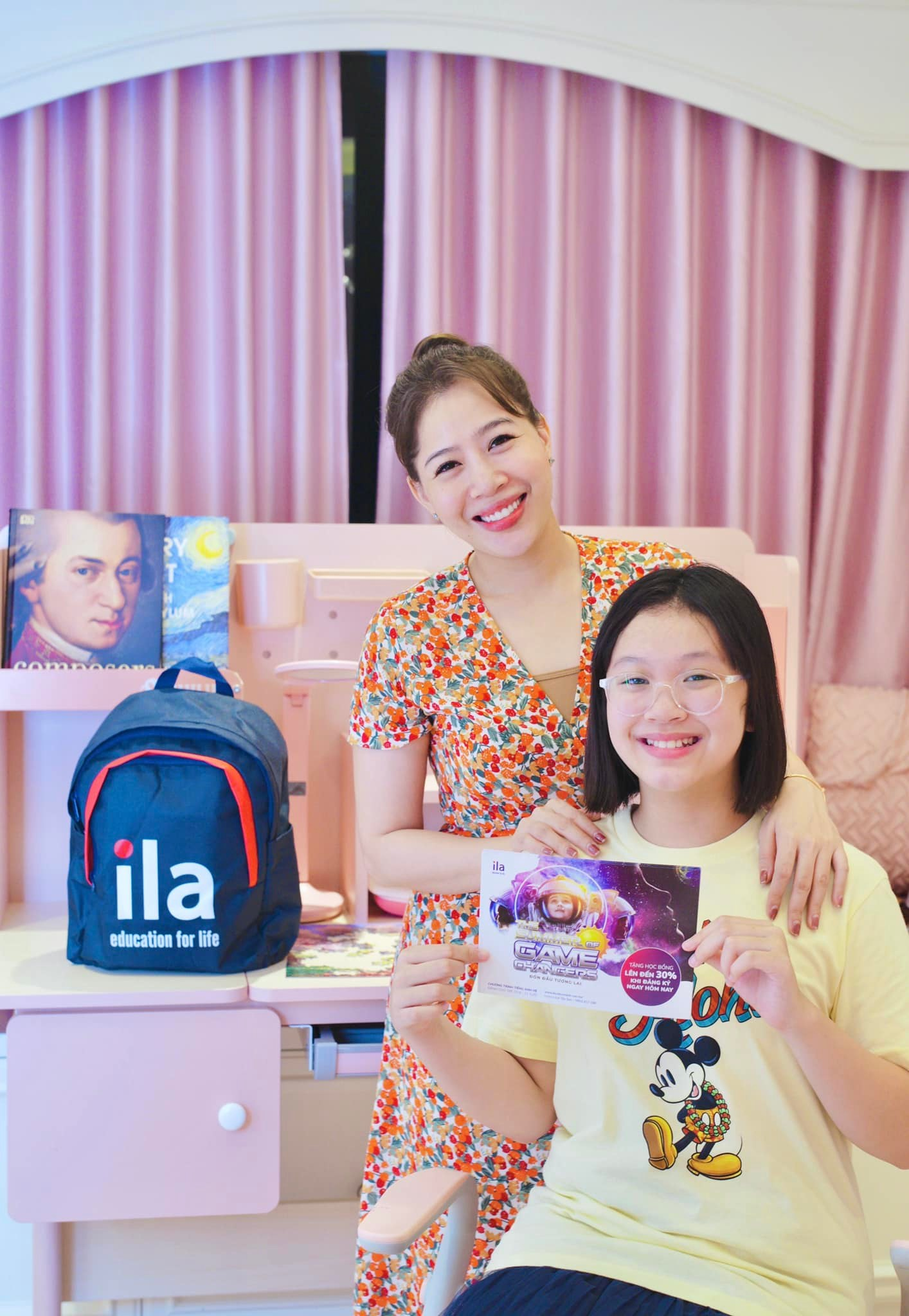 This course is also the choice of writer Hoang Anh Tu when he is determined to change the situation where his children lack of physical activity, indulge in phones and televisions during the summer vacation. The couple MC Quoc Co – Hong Phuong are also very interested in ILA's method of education according to the mature thinking model. Baby Bap – your son has been studying English at ILA since the beginning of this year. The upcoming summer school will definitely bring more excitement to your child. Because throughout the course, children will be able to discover, plan, solve problems on their own… From there, children will actively learn new knowledge and new skills that are really effective.
Equipping children with skills to be ready for a bright future
The method of education according to the mature thinking model emphasizes fostering children with important soft skills of the 21st century. Children who are fully equipped with skills will easily form flexible and mature thinking to Always strong and proactive.
Also in the process of finding a quality summer course for her child using the rigorous criteria of an expert, Parent Educator Nguyen Tu Anh highly appreciated ILA's breakthrough in the course "The Summer of Game Changers". "Gone are the days when English was merely a subject. I see that with this program, ILA has made a breakthrough by focusing on fostering necessary skills and qualities for the young generation – the future generation of leaders", she commented. Like many other parents, she is very interested in the Project-based learning method in this course. This is an advanced learning method of the 21st century, in which children can play an active role, enjoy learning to acquire knowledge according to their own perspective and interests.
MC Tran Quoc Khanh said that he always spends an investment on the little princess's foreign language knowledge and soft skills. Choosing an attractive and multi-beneficial summer program like "The Summer of Game Changers" is the right investment after many rigorous choices.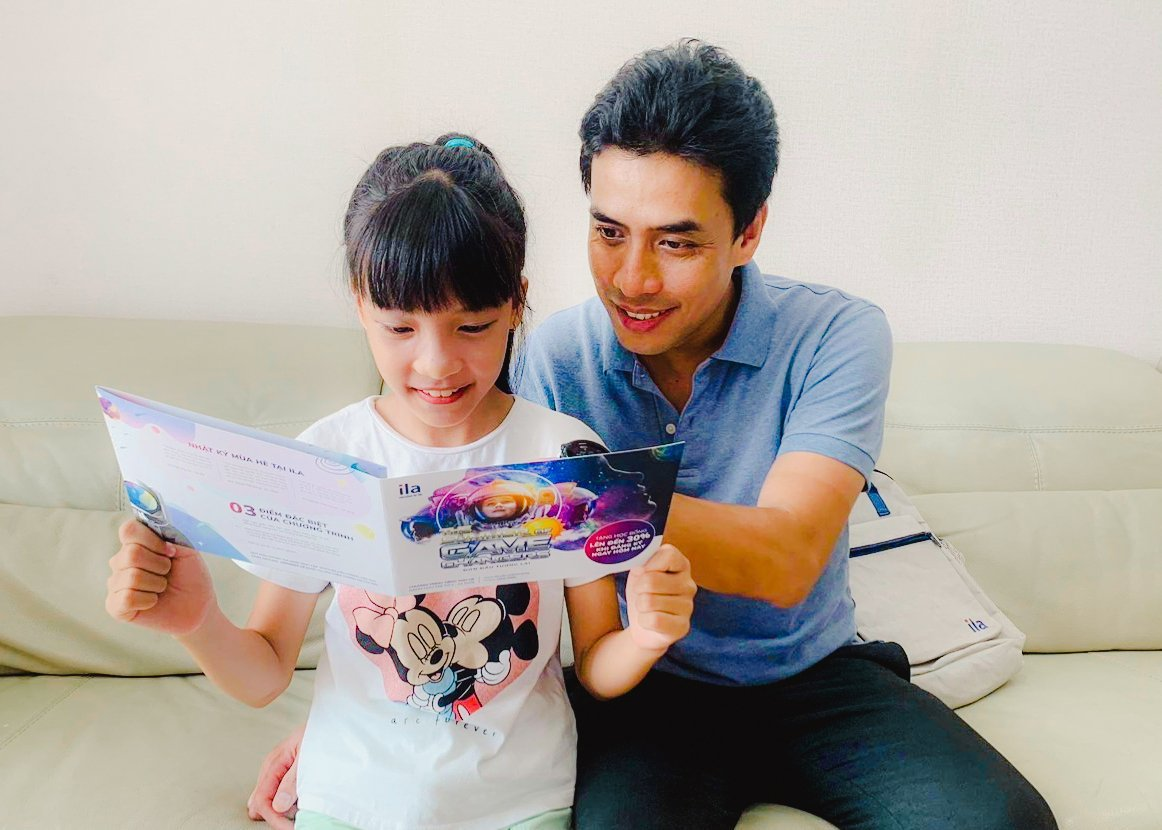 With the above-mentioned parents' trust in the summer course "The Summer of Game Changers", ILA proves its pioneering mark in shaping a model of adult thinking education for children, towards aims to train a future generation of all-powerful leaders.
Parenting according to a mature thinking model is a common trend of global development. The sooner you catch it, the sooner parents will create a solid foundation for their children to succeed. ILA's "The Summer of Game Changers" summer course is the choice of parents with a wide vision, who truly consider parenting the greatest, most prudent investment in life.
You are reading the article
7-week summer course to educate children according to the model of adult thinking

at
Blogtuan.info
– Source:
Eva.vn
– Read the original article
here