Pig ear is one of the parts of the pig, loved by many people because it can be made into many delicious and attractive dishes. For example, pig ears can be used as mannequins, mixed with hearing, salad, boiled, braised, rimmed, stir-fried, fried spring rolls, boiled wood ear rolls, pickled sweet and sour… The most attractive thing is the crispiness of the pig's ears and never gets bored.
Pig ears are so delicious and attractive, but many people still wonder when boiling pig ears to make some dishes is that the ears are dark, the color is not attractive. The chef shared, the reason for such a phenomenon is because we have a habit, after washing and cleaning the ears, we just put it in the pot and then boil it. Then take it out and let it cool down and cut it. This method is not correct so, if you want to boil delicious pig ears, you need to add one more ingredient, so what is it, please refer to the chef's method below!
Prepare:
– Pig's ear
– Lemon or vinegar
Making:
When buying pig ears, you need to use a razor to shave off the hair inside and outside the ear. The ear hole must be done carefully or it will not be clean. It is best to ask the seller to make this part quickly and conveniently, then bring it back for only preliminary processing. After the ear is clean, rub it with a little salt evenly on the inside and outside and then rinse it thoroughly with water.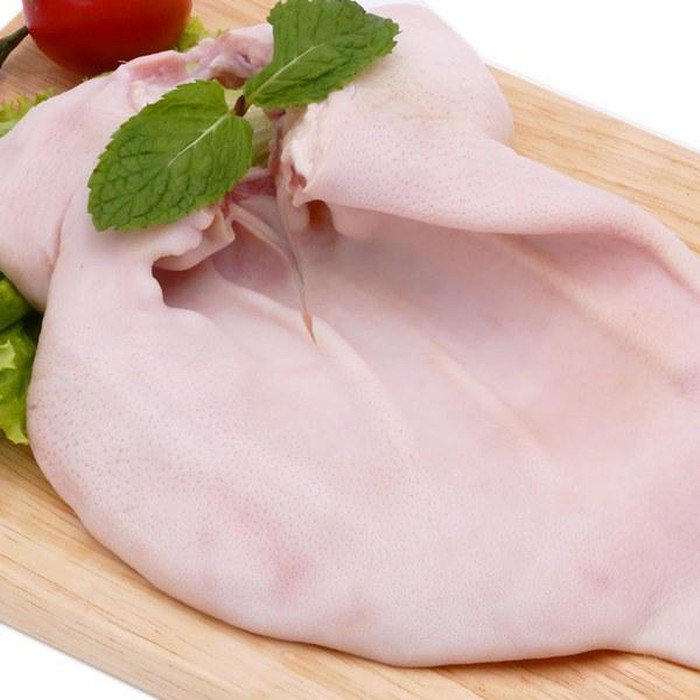 Put the pig's ears in the pot, pour water over the ears, add 1 tablespoon of vinegar (15ml) or squeeze a little lemon, then put the pot on the stove, boil until cooked. Note, pig ears are also cooked quickly, so don't boil them for too long, they will lose their crispiness. The big end of the thick ear should use a knife to make a deep cut before boiling to quickly cook.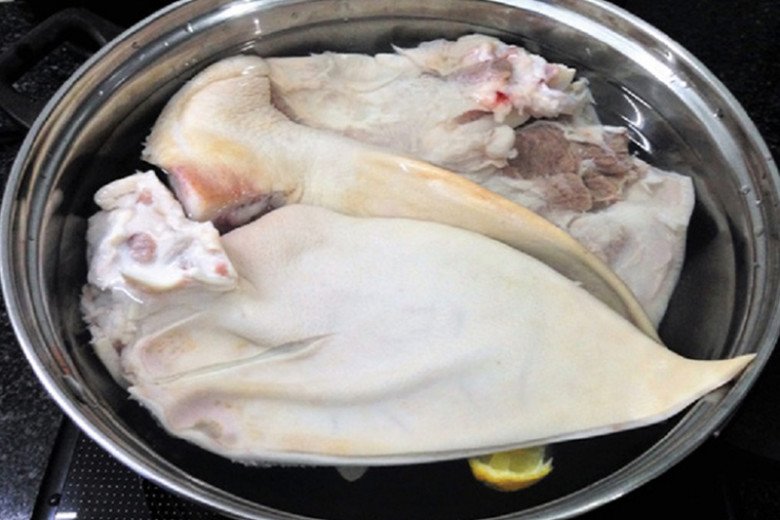 Vinegar or lemon in boiling water with the ear will keep the ear white and fragrant, not dark after boiling.
When the ears are cooked, take them out. You can immediately soak them in a basin of cold water with ice to help them become crisper and whiter until completely cooled. When the ear is cooled, take it out, pat dry with a paper towel and prepare to slice.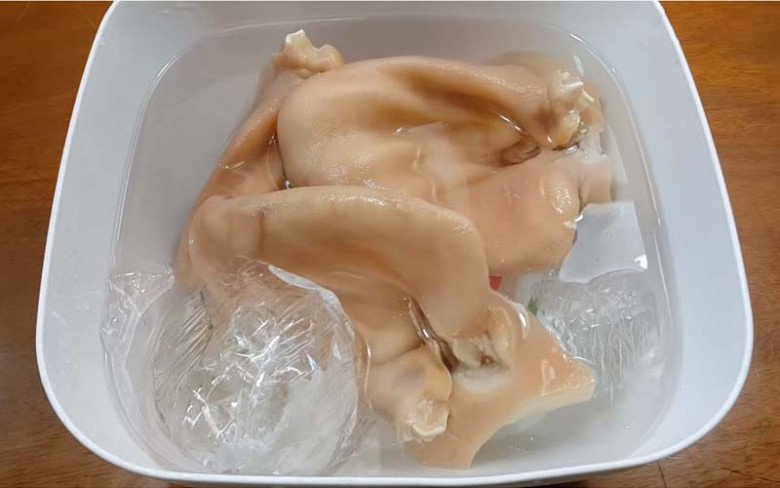 If you don't have ice, you can put the ear after boiling in a food bag, keep it in the refrigerator for 30 minutes to 1 hour to make the ear easier to slice. Also delicious and crispy.
When slicing, you should use a very sharp milling cutter, with a thin blade, the ear pieces are sliced ​​thinly and evenly.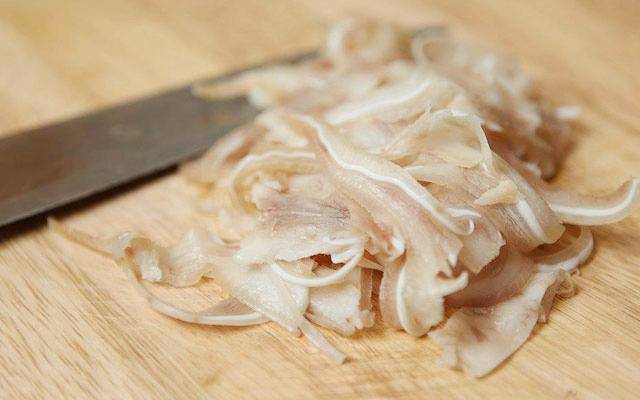 Good luck!
You are reading the article
After boiling the pig's ears, or they get dull, remember to add this, the white ears are crispy again

at
Blogtuan.info
– Source:
Eva.vn
– Read the original article
here