For conventional floriculture, as long as it is fed, grows well and can bloom, it is fine, but florists will carefully think about how to raise it to enhance its ornamental value. its.
For example, two kinds of flowers are common in life, they are very common in themselves, but if you expose the roots outside and raise them, they will immediately become treesand the more you raise the more valuable.
porcelain flower
Porcelain flower, also known by another name, is porcelain flower, a tree belonging to the family Apocynaceae. The origin of the tree is from Mexico, Venezuela, and Central America. Later, porcelain flowers were introduced to many other tropical and subtropical regions of the world and became increasingly popular.
Common characteristics of porcelain varieties are shrubs, evergreens, with stout and succulent stems. The tree has a large, swollen root and root system. Leaves are elongated, slightly rounded at the tip and smooth around the edges. Leaves are glossy green or gray-green, concentrated mainly at the tips of the branches. Trees often drop their leaves early, especially in the cold season.
When the leaves are almost completely fallen, from spring to summer, porcelain flowers will bloom. Original porcelain flowers usually have five thin petals forming a funnel. And only the primary colors are white, pink or red. Today, porcelain flowers are bred into many different types, so there are new features of many double petals and more colorful colors.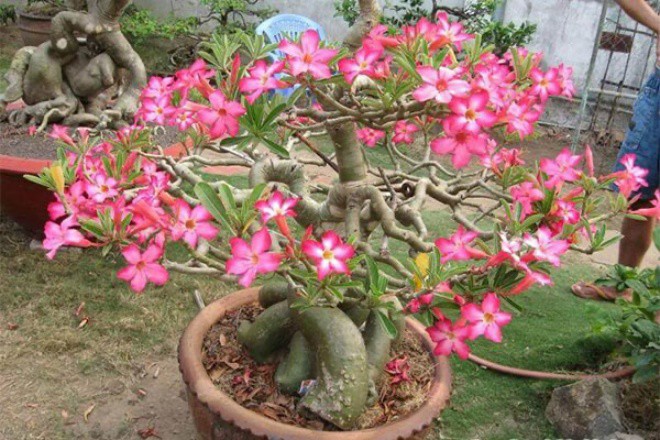 This is a plant that likes sun and dry weather conditions, does not like cold or wet conditions. Therefore, the tree is suitable for planting in the South of Vietnam instead of in the North. In addition, porcelain flowers are malleable plants, so they are often planted in pots to form a bonsai, which not only has aesthetic value but also brings great economic benefits.
Yellow leaf jade tree
Jade leaves are loved by many people because of the beauty of the stem, leaves, flowers, feng shui meaning and intense vitality. Trees have many decorative applications, so they are more and more popular.
Belonging to the family of poplars, succulents, jade leaves need a normal amount of water when the soil is dry in the summer, and very little in the winter. Overwatering will cause them to lose their leaves and eventually the stems to rot.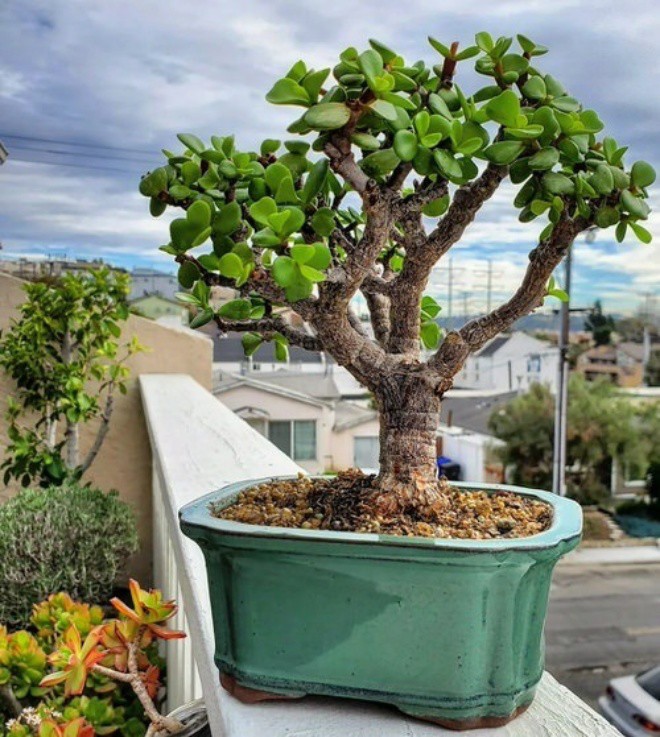 While this plant can survive with heavy watering, it's best to water it every 10 to 20 days during the summer, and even less (up to a dry month) in the winter. Allowing the soil to dry out between watering is essential for healthy growth. Many gardeners even let the soil dry and the leaves lose their shine before watering.
When planting plants, we should pay attention to lining the bottom of the pot with coal slag and a large earthen lump below, helping the pot to always drain, not to be waterlogged when it rains. When planting in the ground, we should raise the root high above the ground to prevent waterlogging.
You are reading the article
Breeding these two types of flowers should let it dry at the root, immediately becoming high-class, doubling its value

at
Blogtuan.info
– Source:
Eva.vn
– Read the original article
here