Thế Giới
China relaxes regulations to prevent COVID-19
The worst COVID-19 outbreak in China is coming to an end with cases continuing to decline, all major cities easing restrictions and daily life mostly returning to normal.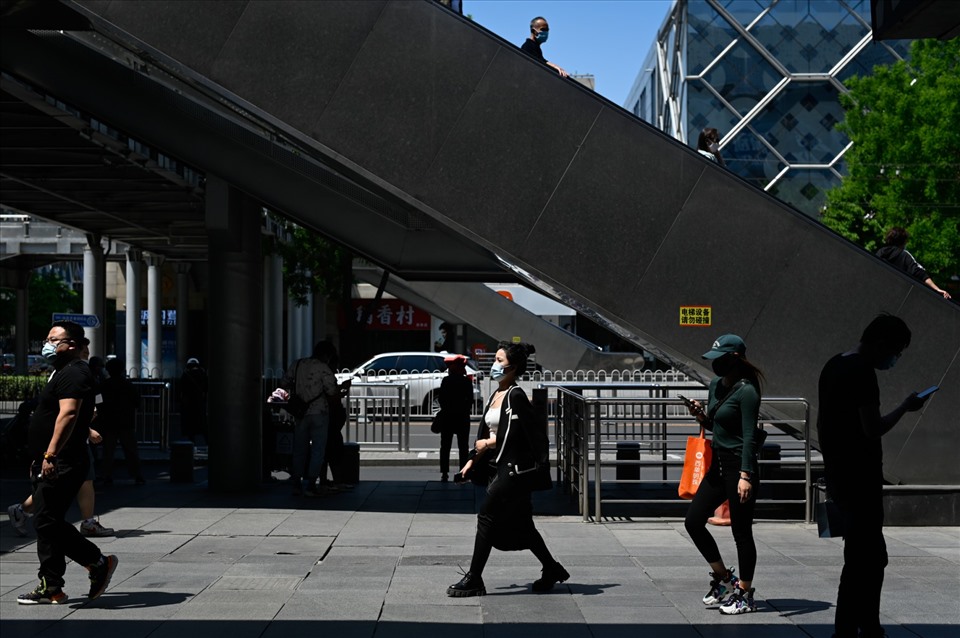 Beijing, Shanghai accelerate reopening
COVID-19 infections are on a downward trend across China, thanks to strong outbreaks in Shanghai and Beijing being brought under control. Among China's top 50 cities by economic size, none currently have widespread COVID-19 restrictions, Bloomerg noted.
Tianjin has not had any community COVID-19 cases for the past 3 days and most public transport has resumed operations, while Beijing is resuming on-site dining and reopening. parks and entertainment venues. Life in Beijing is one step closer to returning to normal from June 6 when COVID-19 prevention measures are further eased amid the outbreak of the disease has been brought under control. Public transport resumed in most districts, with the exception of Phong Dai and some areas of Truong Binh, allowing workers to return to offices and restaurants to begin on-site food service. , the Beijing government announced on June 5. Entertainment facilities such as cinemas will open in most areas, with occupancy capped at 75%. Beijing residents are allowed to move around freely as long as they have a negative COVID-19 test result within 72 hours. The previous request was 48 hours. Beijing reported 6 cases of COVID-19 on June 5, down from 19 cases recorded on June 4.
China implemented a zero-COVID strategy in response to the epidemic, with a blockade of Shanghai for nearly 2 months and the imposition of strict measures in many other places. Thanks to that, the disease outbreak was well controlled. In Shanghai, the number of COVID-19 cases dropped to eight on June 5, from 22 a day earlier.
However, for this success, China also bears economic and social costs. At a press conference on June 5, Lei Zhenglong, an official at China's National Health Commission, noted that local governments should work towards a more effective balance between COVID-19 control and economic development. Chinese authorities have banned arbitrary COVID-19 prevention regulations, including nine measures, including those related to travel and isolation, to ease the burden on the economy.
Overall, China's number of COVID-19 cases is on a declining trend, but disease prevention and control is still "complicated" with clusters of new cases appearing, Lei Zhenglong pointed out. On June 5, Inner Mongolia region recorded 49 cases, while Dandong city, northeastern China recorded 13 new cases locally. Dandong's Donggang district, whose port serves as a hub for trade with North Korea, imposed travel restrictions on June 4 as the number of community COVID-19 cases increased.
Spending and tourism are gradually improving
Bloomberg reported on June 6, China's tourism and spending began to improve as the country lifted some of the most stringent COVID-19 prevention measures. Spending data from the three-day Lunar New Year holiday weekend showed a 12.2% drop in domestic tourism revenue from a year ago – a much smaller drop than the 43% decline reported. recorded a month ago during the Labor Holiday. The 10.7% drop in trips during the Dragon Boat Festival was also smaller than the 30.2% drop reported during the Labor Day holiday, according to data from China's Ministry of Culture and Tourism.
The slight drop in travel spending suggests a recovery is underway, according to economists at Citigroup. Experts expect tourism spending to increase rapidly from June onwards. Economists at Nomura Holdings also expect an improvement in growth indicators as Shanghai reopens and Beijing eases regulations.
However, improving holiday spending is not the turning point, Nomura economists led by expert Lu Ting wrote in a report released on June 6. Beijing remains determined to pursue zero-COVID, the group noted, with real estate and exports likely to remain significant drags on growth.
Data on June 6 showed that Chinese consumer spending is still in the process of recovering. Given the current developments, economists are forecasting growth for the full year of just 4.5%, well below the government's 5.5% target. Travel and spending also have a long way to go before reaching pre-pandemic levels. Holiday data shows that tourism revenue was only 65.6 percent year-on-year in 2019, according to China's Ministry of Culture and Tourism.
You are reading the article
China relaxes regulations to prevent COVID-19
at Blogtuan.info – Source: laodong.vn – Read the original article here