Tin
Clinical manifestations of monkeypox have changed
Based on the cases reported since May this year, WHO found that the symptoms of people with the disease have changed a lot compared to what experts know about the disease.
On June 5, the World Health Organization (WHO) published the third report on the monkeypox epidemic that is spreading globally. In this report, WHO provides comments on changes to monkeypox, guidance for response and vaccination recommendations.
The epidemic broke out in an instant
From May 13 to June 2, WHO received reports of 780 cases of monkeypox from 27 member countries in 4 regions. Most cases reported to date have been through sexual health services, mainly involving men who have sex with men.
To date, no cases dead associated with this outbreak has been documented. However, the number of cases and deaths still appears in countries where monkeypox is endemic. The majority of cases are located in Europe, with more than 20 countries having cases. The Americas also have 80 cases, accounting for 10%, followed by the Eastern Mediterranean (1%) and the Western Pacific region (
The virus strain detected in the patient samples was from West Africa. However, most cases have a history of travel to European and North African countries, not West and Central Africa, where monkeypox became endemic.
WHO considers the detection of a case that has never been to an area where the virus has become endemic. Even a case in a country outside this region is considered an outbreak. The sudden and unexpected appearance of this disease in many countries at once shows that the virus has been transmitted for a long time without being detected. After that, crowded events spread the virus far and wide.
WHO assesses the risk at the global level as moderate as this is the first time that so many cases and clusters have been reported so widely.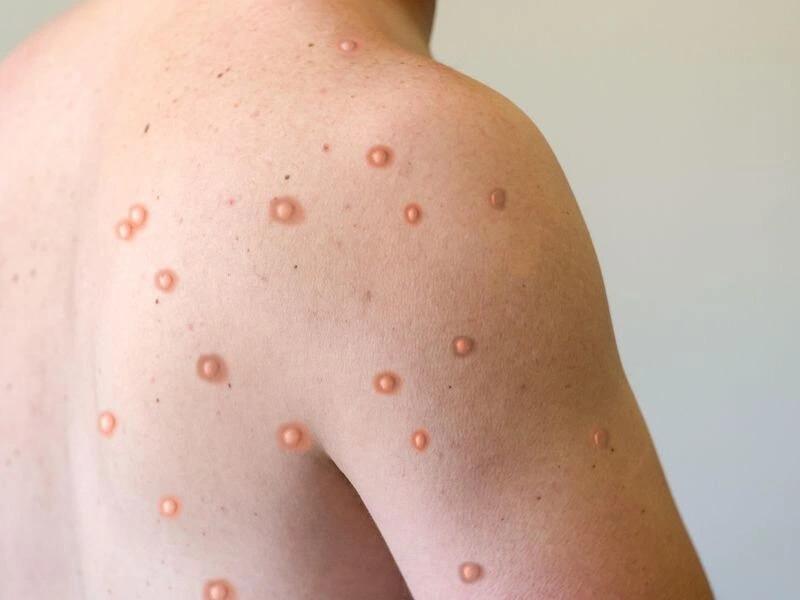 People with monkeypox during this outbreak developed multiple rashes, mainly on the genitals. Photo: Freepik.
Clinical manifestations of the disease have changed
To date, WHO has found that the clinical presentation of cases in the current wave of monkeypox has changed. Many cases do not have the classic clinical picture of monkeypox.
In the cases described to date of the outbreak, common symptoms include genital and perianal lesions, fever, swollen lymph nodes, and pain when swallowing.
In addition, oral ulcers remained a common feature, associated with fever and swollen lymph nodes. A localized rash on the genitals (with vesicular, pustular or ulcerative lesions) sometimes appears first and rarely spreads to other parts.
In many cases, the initial symptom is a rash on the genitals or around the anus. This suggests that physical contact may be the route of transmission of the disease.
Some cases have also been described with pustules appearing before typical symptoms (such as fever) and with lesions at different stages of development. Neither of these symptoms is atypical of monkeypox that has historically presented.
In addition to patients hospitalized for isolation, some cases progressed more seriously with complications such as uncontrollable pain, secondary infections.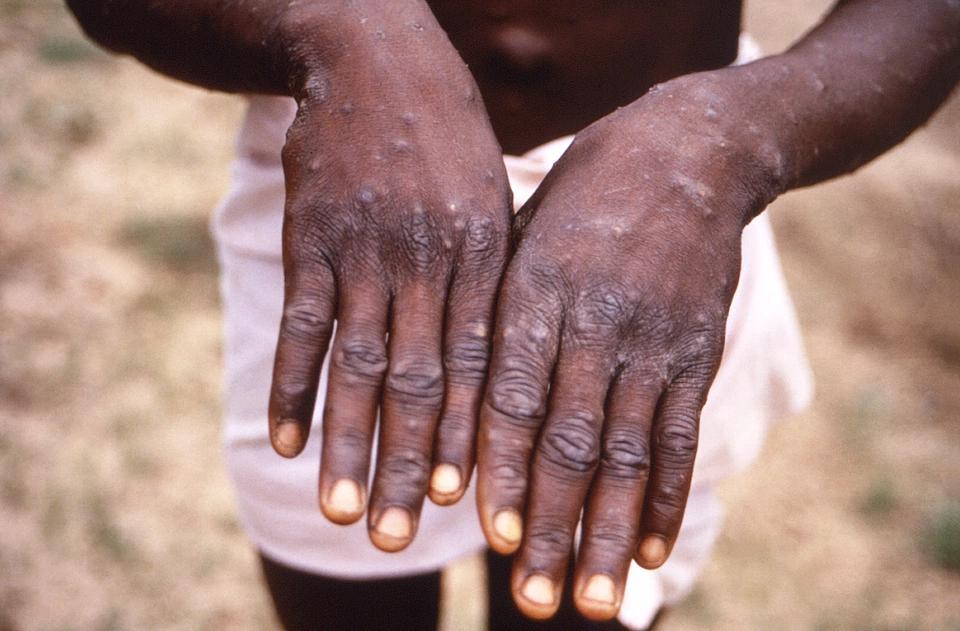 In African countries, 66 deaths from monkeypox were recorded in the first 6 months of the year. Photo: Reuters.
WHO also updated reports on monkeypox outbreaks in African countries. Between January and June 2022, 1,408 suspected cases and 44 confirmed cases were detected. Of which, 66 deaths were recorded in 7 countries.
Currently, the countries where monkeypox has become endemic are Cameroon, Central African Republic, Democratic Republic of the Congo, Gabon, Ghana (defined in animals only), Cote d'Ivoire, Liberia, Nigeria, Republic of Republic of the Congo and Sierra Leone. Benin and South Sudan. The countries that are reporting cases of the West African strain are Cameroon and Nigeria.
WHO emphasized that it will continue to support information sharing about this outbreak. Clinical and public health incident response programs have been activated at WHO and in many Member States for case detection, contact tracing, laboratory screening, isolation and infection prevention and control.
Deoxyribonucleic acid (DNA) gene sequencing of monkeypox virus is also underway in several countries. Many European countries (Belgium, France, Germany, Israel, Italy, Netherlands, Portugal, Slovenia, Spain, Switzerland) and the United States have published the complete or partial genome sequence of monkeypox virus. during this outbreak. The results showed that the virus strain found was West African. The US alone has two strains spreading at the same time. Of these, one strain was detected during the 2003 outbreak.
Two vaccines, ACAM-2000 and MVA-BN, are being deployed by several member countries. Several other countries hoarded and searched for the LC16 vaccine.
According to Zing
You are reading the article
Clinical manifestations of monkeypox have changed

at
Blogtuan.info
– Source:
2sao.vn
– Read the original article
here