Thế Giới
Experience combining education with real work in Russia
Law Russia Official citizens are allowed to work from the age of 16, and can work from the age of 14 with parental consent.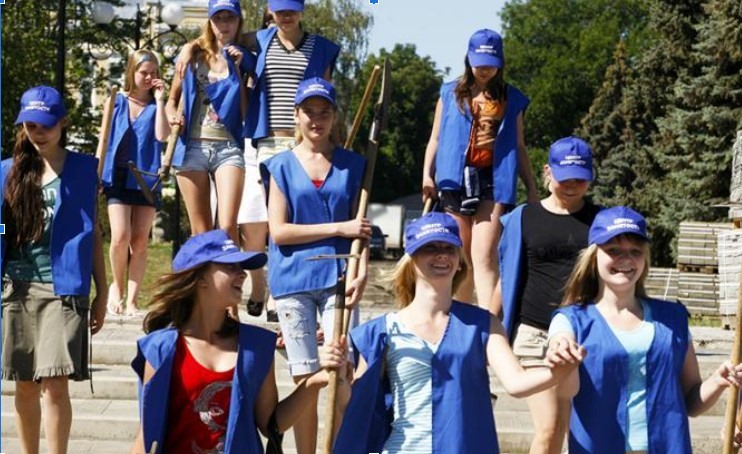 The project "20 ideas for the development of Russia" which has received great attention and support from the Russian public has attracted attention because of the fact that in many developed countries, youth employment is a complete phenomenon. all popular.
Experience is never too much
In recent years, the Russian state has also become interested in youth employment. A few years ago there were pilot programs for "dual education", where a young person both study and gain practical experience in the workplace.
In Switzerland, Virtue, Austria, Denmark, and Norway have between 30% and 70% of secondary school students working in the "dual" vocational education system.
In Switzerland, the Vocational Training Act 2002 requires regional governments to support employment for youth who have completed basic education and to enable companies to create special apprenticeships.
In Russia, the unemployment rate among 18- to 29-year-olds last year increased from 14% to 16%, and for Russians aged 15-19 to almost 30%. Employers don't want to hire employees with no experience or just give them the lowest paying and unskilled positions.
For graduates of vocational schools, gaining practical experience is equally important. According to Rosstat, 38.3% of graduates of general and technical schools have jobs that are not related to the profession during their training. Mostly because they don't get real experience in the learning process.
"Students can get a great deal of knowledge and experience," says Irina Svyatitskaya, head of youth guidance at the job search service HeadHunter. In the process of communicating with management, with colleagues, not only at work, but even in the dining room and hallway, they can also learn a lot of things."
Early work is better
One initiative that could make youth employment more attractive to employers is to waive social insurance contributions for working youth 13-18 years old, as well as all taxes, if income does not exceed twice the minimum wage.
Then, allow young people to plan their work more flexibly by abolishing the minimum number of hours worked per day, while maintaining the general age limit of 24-35 hours per week. Now, a 14-year-old can work no more than 4 hours a day, which allows the student to not be completely occupied with work all the time.
No interruption of learning
All these initiatives have been reviewed, analyzed in detail by the Russian Ministry of Labor and Social Protection, and given a response listing all measures to support the employment of underage Russians and specific legislation in this area.
The initiatives do not violate the study time and do not endanger the health of adolescents. Modern information technology greatly facilitates the learning process and gives teenagers and students more free time, so that they can easily combine work and study.
Some people think that if a child does not work, he will focus more on his studies, but that is not the case. They will either surf the Internet or waste their time. It is important to teach students to prioritize and schedule things correctly.
The earlier teenagers are exposed to the realities of the real labor market and realize the intricacies of competition, the better. The problem of youth unemployment lies in the emotional immaturity of the generation, including low work motivation and self-discipline, qualities that are formed during adolescence.
For students, studying should be the top priority, but can be combined with part-time work, especially in the summer. This will give you a great deal of experience and understanding of the arrangements of certain professions.
Therefore, the initiatives of the project "20 ideas for the development of Russia" do not lose their relevance and in the current economic conditions, these initiatives will bring to the youth of Russia serious competitive advantages on labor market.
You are reading the article
Experience combining education with real work in Russia
at Blogtuan.info – Source: laodong.vn – Read the original article here