Thể thao
Has the Vietnam Football Federation finished choosing a plan to replace coach Park Hang-seo?
Many people feel worried when Coach Gong Oh-kyun only has about a week to prepare with U23 Vietnam for the 2022 AFC U23 Championship after the gold medal won at the 31st SEA Games. In particular, Mr. Gong is a coach. new, has a different football philosophy than Coach Park Hang-seo, so he and his students have to endure certain pressures before the tournament in Uzbekistan. Mr. Park himself also called on fans to reduce the pressure placed on the new head coach Gong Oh-kyun.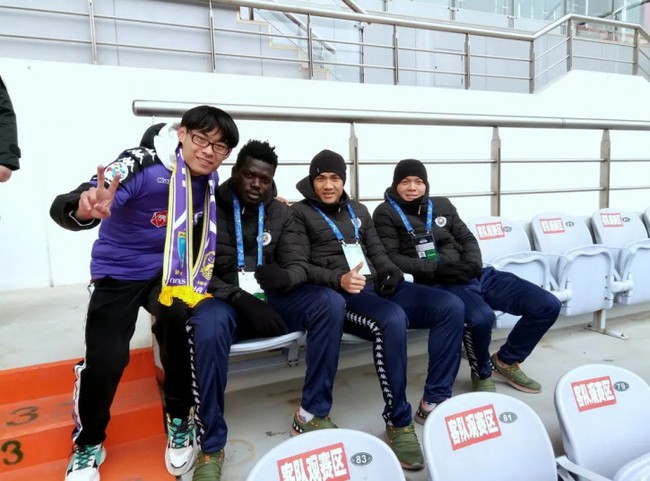 However, before Thailand U23 and South Korea U23, the 48-year-old leader helped U23 Vietnam play an exciting football, giving two excellent performances that exceeded the expectations of both experts and fans. . Perhaps even Coach Park Hang-seo himself did not dare to think that the U23 players in Vietnam would absorb and implement the new coach's tactical intentions well in such a short time.
Assessing the performance of U23 Vietnam against U23 Korea, reporter Ho Dieu Hoa of Jiuzhou Media (China) expressed: "I am not surprised when U23 Vietnam drew 1-1 and won 1 point first. Korea U23 I was surprised again by coach Gong Oh-kyun when he showed himself to understand his opponent very well, perhaps because he worked as an assistant at many youth levels of Korean football. The reasonable technique of coach Gong Oh-kyun helped U23 Vietnam get an explosive equalizer at the end of the match."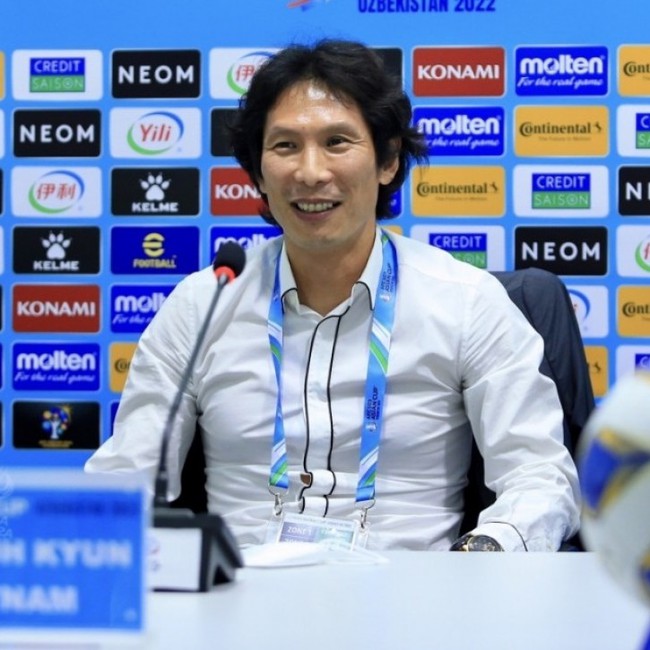 A valuable point won against U23 Korea helped U23 Vietnam's next door open significantly. Reporter Ho Dieu Hoa also believes in the chance to pass the group stage of coach Gong Oh-kyun's team: "U23 Vietnam has the right to be optimistic about the chance to pass the group stage after the draw against U23 Korea. At this point, they just We need to win against Malaysia U23 in the last match. Of course, there is still the scenario where Thailand U23 draws with Korea U23 with a score of 2-2, 3-3 or 4-4. However, that is almost impossible."
"In the immediate future, Vietnam U23 should focus on playing hard to beat Malaysia U23. The rest is left to fate."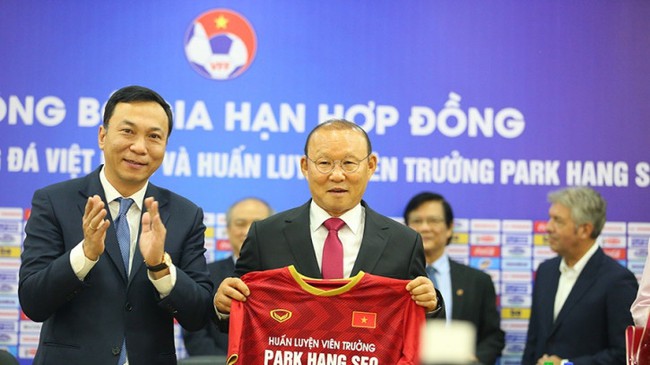 Coach Gong Oh-kyun left many remarkable marks after only a few matches at U23 Vietnam. There are opinions that Mr. Gong will be a potential candidate to replace Mr. Park in the Vietnam team, whose contract with VFF will expire after January 2023.
Reporter Hu Yaohua believes that Coach Gong Oh-kyun really has that potential, but the 48-year-old strategist needs more time and achievements to become the chosen one.
"Coach Gong Oh KYun is very classy, ​​he has a door to replace Coach Park Hang-seo. But first, Mr. Gong needs to win a good record with U23 Vietnam in the 2022 AFC U23 Championship to accumulate more credibility. I take the example of going with U23 Vietnam to the semi-finals, for example."
"Coach Gong Oh-kyun needs to continue to build a better relationship with the players. Like coach Park Hang-seo, having a good relationship with the players helps him and the whole team to achieve a lot of success. "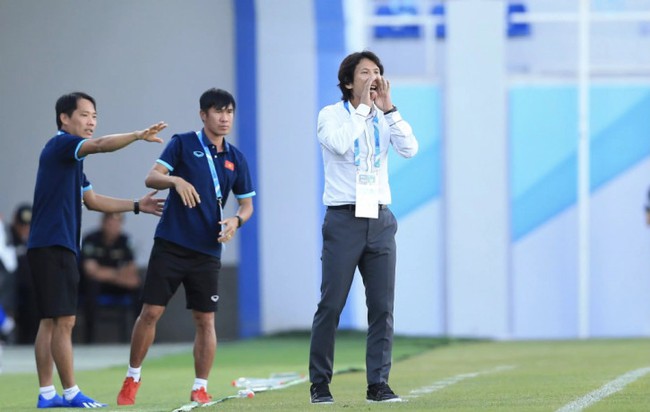 Recently, after winning the 31st SEA Games gold medal, Coach Park Hang-seo also revealed his direction if he ends the contract with VFF. Specifically, the Korean military leader revealed that he did not think of receiving an invitation from a club in the V.League and did not intend to become a head coach in Vietnam's domestic tournament. Instead, if there are conditions for cooperation and if any club invites him to help train youth, he is very willing.
Apparently, Coach Park Hang-seo started thinking about the future after he stopped pursuing the job of a head coach. Coach Gong Oh-kyun is also doing his job well after being assigned by VFF to lead the U23 team to replace Mr. Park. This can be seen as a move that shows that VFF is quietly sparking a new dynasty in the Vietnamese team.
Coach Park Hang Seo is about to turn 65, and VFF only signed him for another year after his old contract expired in January 2022. Mr. Park is still open to the possibility of extending his current contract, and if he leaves the position of head coach of the Vietnam team after January 2023, it is not clear what the VFF's plan is. But one thing is for sure, Coach Gong Oh-kyun is on the right track with his own football philosophy, and first of all, success with U23 Vietnam will be his priority at the moment.
You are reading the article
Has the Vietnam Football Federation finished choosing a plan to replace coach Park Hang-seo?

at
Blogtuan.info
– Source:
danviet.vn
– Read the original article
here