Many people accept to deposit hundreds of millions of dong when buying land in the province at a high price
After many months of hot growth and exciting transactions, recently, the real estate market – namely agricultural land, hilly land, riverside and lake land – in many southern provinces and cities and the Central Highlands has dropped. heat is evident.
More sellers than buyers
On associations, groups, forums for buying and selling resort real estate, beautiful view land, in the provinces of Dong Nai, Ba Ria – Vung Tau, Lam Dong, Gia Lai, Dak Lak, Dak Nong…, information for sale The land appeared dense like: "Preparing for the notary date but can't turn the money, sell to recover capital 4 hectares of land with a lake, a house… in Lam Ha", "Need to get out quickly, beautiful hilly land located right away. residential area, suitable for resort, fruit tree planting, area of ​​​​4 hectares, price is only 3.5 billion VND"… but successful transactions are few. This development is in contrast to the previous months, when the market was still active, mainly people wanted to post to buy land, even many people competed to deposit every time someone posted a beautiful land for sale at a reasonable price. physical.
Mr. Phan Tin – living in the area of ​​Dak Som commune, Dak Glong district, Dak Nong province – said a few months ago, when it was first reported that a large enterprise was about to invest in Ta Dung lake area to do an urban area project. In urban areas and resorts, land prices in this area "dance" continuously. There are many plots of land that customers have just deposited and have increased in price 2-3 times, buyers only need to pay a deposit to double their profits in a few weeks. Up to now, the market has calmed down clearly, some people holding high-priced land are running around looking for customers to resell.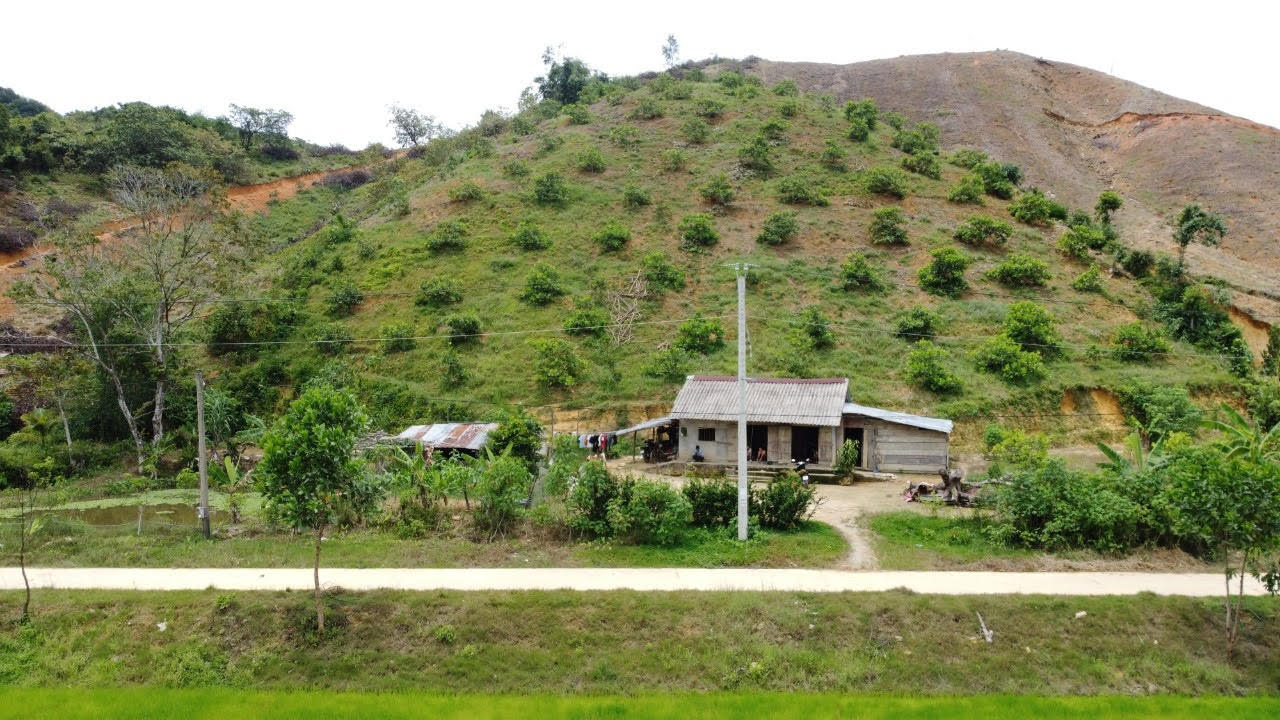 The hilly lands used to be hunted by many people, but now all transactions are almost frozen
Mr. Hoang – living in Thu Duc City, Ho Chi Minh City – said that he was planning to buy with a friend a plot of land of 1 hectare frontage in the center of Gia Nghia city, Dak Nong province, but as soon as he made a deposit, the stock plummeted. . Both he and his friend suffered heavy losses, had no money to invest in land, had to cancel the deposit, lost several hundred million dong because they were selling it everywhere but no one bought it. And Mrs. Thu (living in Bau Lam commune, Xuyen Moc district, Ba Ria – Vung Tau province) said last month she received a deposit of 300 million VND to sell a 5,000 m2 garden to a customer in Ho Chi Minh City. Recently, a customer called to say that he wanted to get his deposit back because he mortgaged an apartment in Ho Chi Minh City to borrow money, but the bank did not disburse. "I see that they are also having difficulty in capital, so I agree to return 200 million dong, keeping only 100 million dong as a reservation fee" – Ms. Thu said.
Mr. Minh – a realtor of garden land, riverside and lake land in the area of ​​Cam My district, Dong Nai province – admitted recently, all land transactions were almost "standing still", customers who promised to deposit were abandoned.
As for the districts of Bao Loc, Lam Ha, Bao Lam, Da Lat city… in Lam Dong province, because the local government tightens the division of plots and parcels, the land purchase and sale activities in these areas are almost freeze. "Who needs money urgently, wants to sell quickly must accept a discount, or else they will hug the goods" – Ms. My Phuong (broker around Ta Nung and Nam Ban areas of Lam Ha district, Lam Dong province) said.
There will be more reductions
The general director of a real estate company specializing in investment and transactions in the provinces said that the real estate market in the provinces has slowed down for the past 2 months for many reasons, but mostly because of tight cash flow. again. Partly due to the fact that land prices in many localities have been pushed up too high in the past 2 years, there are plots of land that have increased by 200%-300% in a few months, so those who come in later are afraid of risks so they do not dare to invest.
Mr. Tran Khanh Quang – financial and real estate expert – said that the real estate market in the provinces is cooling down and is no longer as vibrant as before because most of the big investors who have a lot of money from 20 to 20 years old. With 30 billion dong or more withdrawn early, they turned to shelter in real estate segments that still have room to increase in price and are easy to trade such as townhouses and land plots near Ho Chi Minh City. "Investors want to invest in products with liquidity, not much profit. For individual land plots, especially large plots of land with a great value of 20-30 billion dong, they can't be sold or traded. Other segments also slow down" – Mr. Quang informed.
According to the forecast of economic experts, in the second half of this year, the price of standard apartments in Ho Chi Minh City will fluctuate slightly. As for all other segments such as land plots, townhouses… that have been pushed up too much, they will lose liquidity for a long time if they continue to hold high selling prices like today. It is entirely possible that the price of real estate that can be sold by investors is 20%-30% lower than the market.
Buyer beware
According to Ms. My Phuong, currently, there are still customers asking about land, but they are very careful when deciding to put down money, only land plots that have been settled and sold at a reasonable price or the landowner accepts to lower the price. . "Lot buyers at this time often ask if it can be built, while this area is mostly agricultural land, it is difficult to change the purpose of use. Recently, the local government has strongly dealt with underground construction works. So the situation of buying land here is bleak," said Mrs. My Phuong.
According to the Employee
You are reading the article
Land fever cools down in many places

at
Blogtuan.info
– Source:
infonet.vietnamnet.vn
– Read the original article
here