Sức Khỏe
Monkeypox has been raised to alert level in the US
By early June, the world had recorded about 900 cases of monkeypox in 30 countries and territories.
The majority of cases have occurred in Europe and North America, where the virus is not common. Countries with the most patients include the UK, Spain and Portugal.
Many sick people have no contact with Central or West African countries where it is common monkey pox.
The US Centers for Disease Control (CDC) has raised the alert level for monkeypox to level 2, recommending that people wear masks and apply other health measures.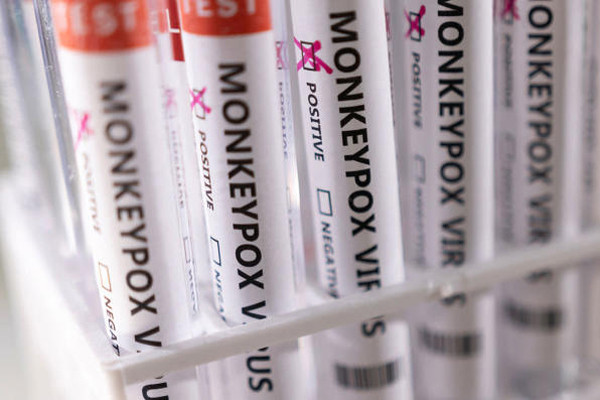 With the above disease, the US CDC offers 3 levels: Observation, Prevention, and Warning.
Currently, the US health agency determines monkeypox is at level 2: Precaution. Accordingly, people need:
– Avoid close contact with sick people, including those with skin lesions, genitals.
Avoid contact with wild animals including rodents (mice, squirrels) and primates (monkeys, apes).
– Avoid eating, processing wild animal meat or using products derived from African wildlife (creams, shower gels, powders).
– Avoid contact with sick people's belongings (clothes, bedding, items in health care facilities) or items related to infected animals.
The risk of monkeypox transmission in the community is low, but you should seek medical attention immediately if you develop a new, unexplained skin rash and avoid contact with others. Tell your doctor if you have previously:
– Have been in contact with a person who may have had monkeypox.
– Be in an area where monkeypox is new (Europe, North America, Australia) or in an area where monkeypox is common (Democratic Republic of the Congo, Nigeria, Central African Republic, Cameroon, Gabon, Liberia, Sierra Leone, Sudan…).
The symptoms of monkeypox are similar to the flu at first, but soon develop swollen lymph nodes and a rash all over the body. Eventually, lesions form over the rash areas, leaving scars.
Meanwhile, Dr Andrew Rambaut at the University of Edinburgh (UK) detected 47 mutations in the genome of monkeypox virus in the current outbreak compared to samples from 2017-2019. However, he did not mention much about the role of these mutations.
"47 mutations within 3-4 years is an unbelievable number. Monkeypox is assumed to be an animal-to-human virus, but this is proof of their adaptation," said Dr Rambaut.
Meanwhile, Dr Vinod Scaria, Institute of Genetics and Integrative Biology of Delhi (India), assessed: "Although the number of mutations appears to be much larger than expected, it can fluctuate depending on the number of mutations. according to the host animal or human".
An Yen (Follow CDC, Hindu)
You are reading the article
Monkeypox has been raised to alert level in the US

at
Blogtuan.info
– Source:
vietnamnet.vn
– Read the original article
here