Business
Optimizing costs thanks to smart design, leading technology
Small but mighty
More powerful, more secure than its two brothers, FlashSystem 5200 even carries more features and equipment in the high-end product segment to serve businesses with high demand. simple, to even higher needs in the process of development and scaling.
In terms of support across different environments such as containers, virtualization, or bare-metal, the IBM FlashSystem 5200 is packed with market-leading capabilities when compared to competitors in its segment. IBM's storage center is integrated end-to-end NVMe, thereby, fully supporting the latest, high-speed protocols, and supporting mixed hard drives (NVMe, FCM, SCM) on the controller enclosure. Another interesting point is that it allows mixing SAS HDD, or 4-way cluster to improve system performance as well as storage capacity.
FS5200 wears a compact design, saves space and power to reduce product operating costs.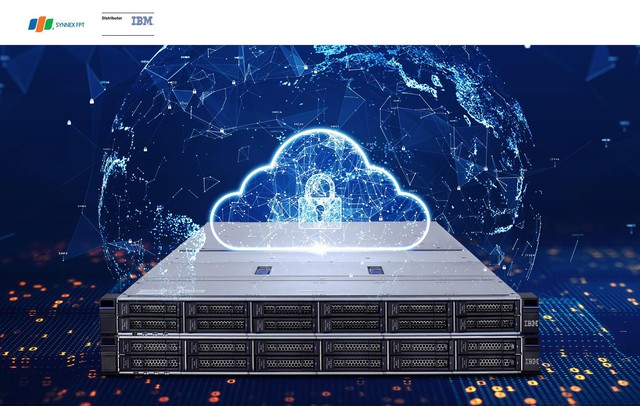 Compact and nimble, the IBM FlashSystem 5200 packs a punch, designed to deal with growing digital data threats thanks to IBM's cutting-edge data encryption. The way this machine works is to isolate hard copies of data (Immutable data) through the Safeguarded Copy application and recover data quickly with the IBM FlashSystem Cyber ​​Vault.
And despite being the "smallest" of the storage systems ever produced by IBM, the IBM FlashSystem 5200 was born as an extensible solution for enterprise-level work. Typically, the suite of integrated software such as IBM Spectrum Virtualize, IBM Storage Insights, or end-to-end NVMe as mentioned above. They work together to push operability and performance to the point where it can handle almost any task.
And why is it so "small but martial"? The IBM FlashSystem 5200 comes complete with less drive and rack space than traditional SAS or flash drive systems. Still ensuring good work handling with impressive numbers, the FS5200 is optimized for latency as low as 50μs to ensure optimal and smooth operation; efficient storage capacity of up to 1 petabyte per rack; highly available HyperSwap technology; 3-site backup (3-site replication) reinforces data safety, outperforming 2-site replication of other brands; automatically, and actively optimize capacity,…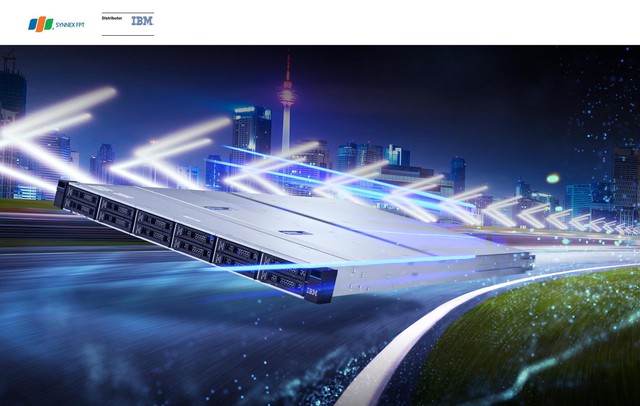 Flexible and optimal
IBM FlashSystem 5200 is capable of operating using DRAID 1, 5, 6, so it gets complete protection and efficiency from DRAID when only 3 drives are needed. This once again shows how much attention IBM cares about customers with high investment costs, because they can start with more economical options, and then still be able to upgrade gradually. your storage center when the requirements of enterprise information technology infrastructure are increasingly high.
Since integrating FCM hard drives, IBM has always been considered the leading company with the leading data encryption and de-duplication solution. What makes FCM in IBM products stand out is the guarantee that storage performance is not affected, while products from other brands always have to sacrifice some performance when dealing with duplication.
The IBM FlashSystem 5200 is a great support effort by IBM. That is reflected in the ability to virtualize the management of the disk cabinets of other brands. Specifically, IBM said that there are more than 500 disk cabinets capable of integrating with the FS 5200.
The IBM FlashSystem 5200 Storage Center product is currently distributed by Synnex FPT through a nationwide dealer network. Learn more about detailed configuration and product price here.
https://cafebiz.vn/ibm-flashsystem-5200-toi-uu-gia-thanh-nho-thiet-ke-thong-minh-cong-nghe-dan-dau-20220606165530801.chn
You are reading the article
Optimizing costs thanks to smart design, leading technology

at
Blogtuan.info
– Source:
cafebiz.vn
– Read the original article
here