Đời sống
People earn a few million just selling sticky rice and offerings
Selling goods to serve the worship of the Lunar New Year
With a smile on her face, she greets guests, 37-year-old Le Thi Dung, (Hoai Duc, Hanoi) along with 4 other family members are busy preparing each cup of rice wine, sticky rice, sticky rice to sell to customers.
The place where she sells goods is the sidewalk, right next to La Ca market, Ha Dong (Hanoi). Her stall has several dozen dishes, both serving breakfast and serving people during the day's ceremony New Year's Eve. From sugar donuts, selling shoes, tasting cakes, then sticky rice, porridge, rice wine, sticky rice, etc. Among her dozens of products, the cups of sticky rice with rice wine and the box of sticky rice are the best sellers.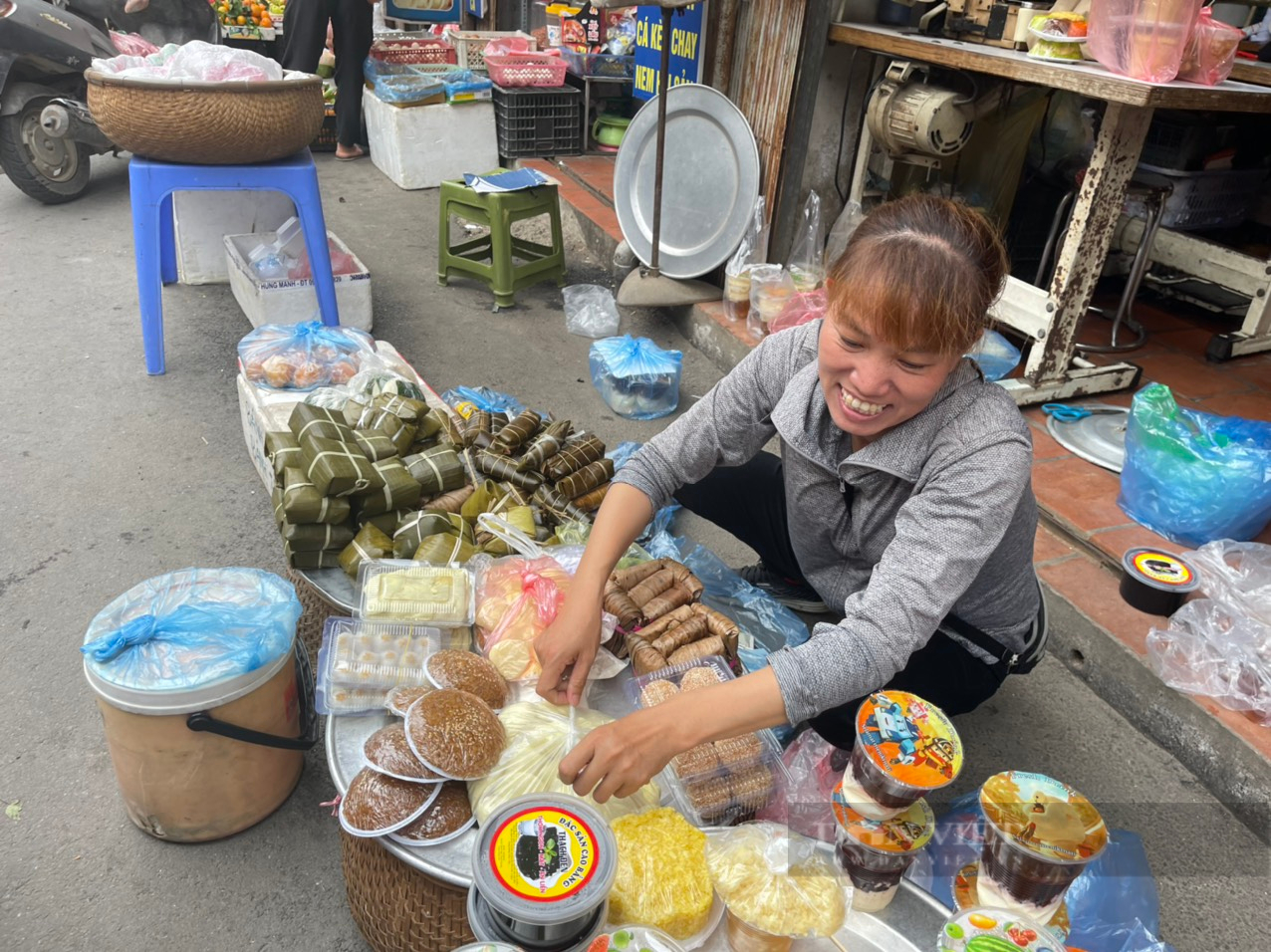 Ms. Dung said that in just 1 hour, from 5 a.m. to 6 a.m., she sold more than 300 cups of sticky rice and rice wine. The price of each box of sticky rice, rice wine with a weight of 100-150g is 15,000 VND. Cakes and teas are only priced at 10,000-20,000 VND. According to her, today she cooks 5 pots of glutinous rice, 4 pots of rice and wine, it should be around 800-900 cups.
"This is a densely populated area, mothers and grandmothers have a habit of going to the market from the very beginning, especially every holiday and New Year, so they have to sell early. This item, I only sell until 9 o'clock, it's gone," she said. Dung shared more.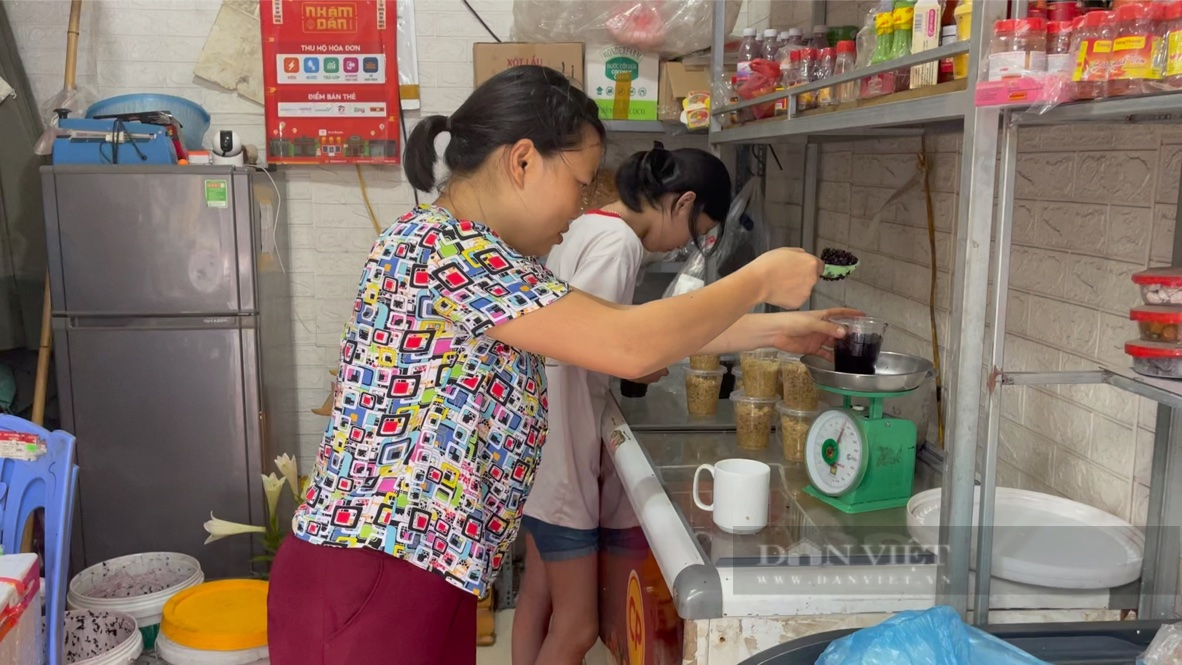 To prepare for sales New Year's Eve, her family had to choose and buy ingredients a week ago. The ingredients are all carefully selected. In addition to Ms. Dung, there are 4 more people serving as husband and wife, 2 children.
The Lunar New Year (May 5th of the lunar calendar) is also known as the half-year Tet, the insect killing festival. Many families often prepare an offering tray with rice wine, sticky rice, banh gio, litchi, plums, etc., or go to the beach at the time of the Horse. The Dragon Boat Festival 2022 falls on June 3.
"My brother-in-law cooks and takes it to the shop, my sister and nephew put it in the box, and my son and I are in charge of selling. So many people can't rest their hands," Dung said.
According to her older sister, Ms. Dung, 20 years ago, her family made sticky rice and tea and sold it on the street. But since the day of banning street vendors, she returned to La Ca market, Ha Dong did business and then traded.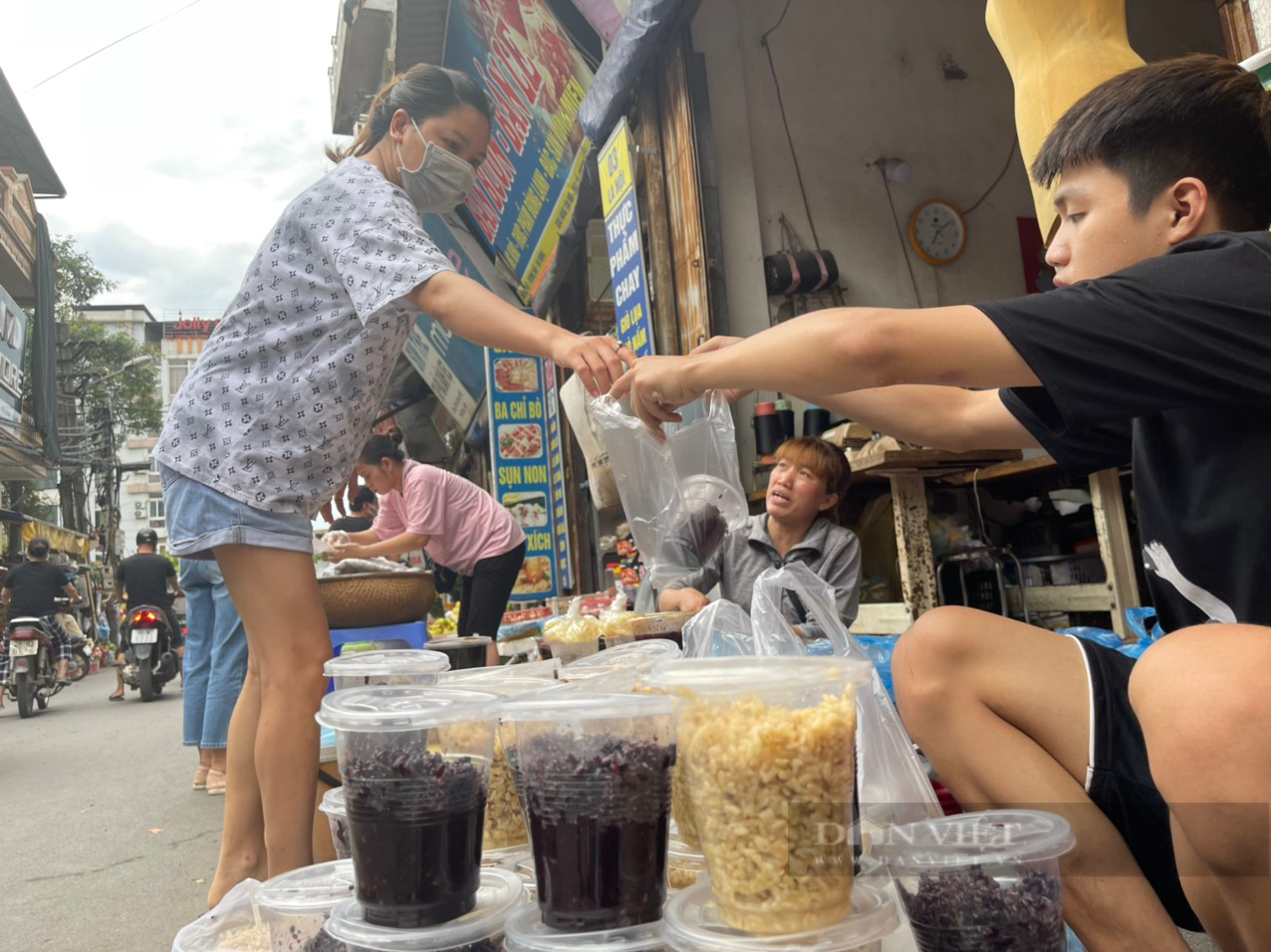 Sharing about her job's income, Dung's sister smiled happily: "Normally, she earns 500-700 thousand dong a day, it's enough to eat, only on this New Year's day can she earn a little more (about 5-700 thousand VND). 6 million dong – Reporter. If every day is the Lunar New Year, you'll be rich."
3 hours sold 600 dishes of sticky rice gac
About 600m from La Ca market is a local toad market, located on the roadside of Duong Noi area. Ms. Bui Thi Hoa, 54 years old, has been selling sticky rice and tea for more than 10 years.
Hoa and 3 other family members are also busy making sticky rice, selling porridge, selling cakes and breakfast food to the people. Hoa said that if you want to make sticky rice, you have to eat it carefully. Before that, it is necessary to soak before the item. Stick the food over and put it in the freezer or cooler and bring it out the next day, it will be better, but more expensive.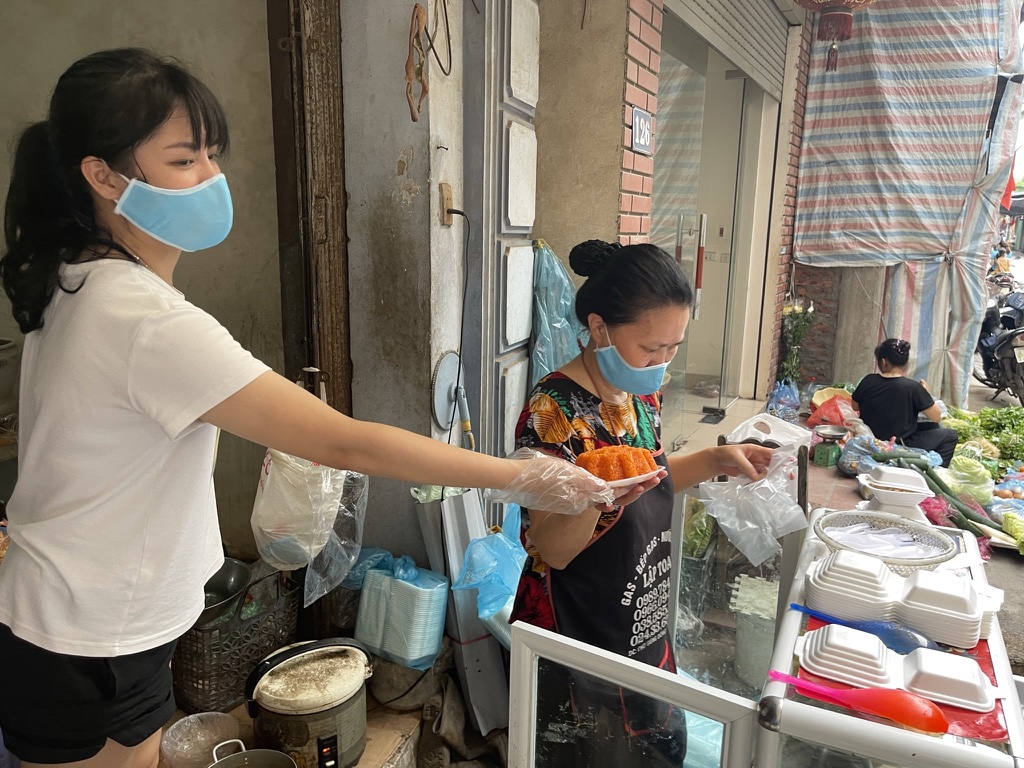 The job seems simple, but it is quite hard because it has to stay up late and get up early. Although it was only 5 a.m., but when she was bored, Hoa was already sweating because she had to run back and forth, doing goods.
According to the reporter's observations, in less than 15 minutes, her sticky rice shop has sold 50 plates, not to mention selling porridge and cakes.
"Usually I can sell around 100-200 servings, but Lunar New Year's Day These can be sold twice or 3 times compared to normal days," said Ms. Hoa.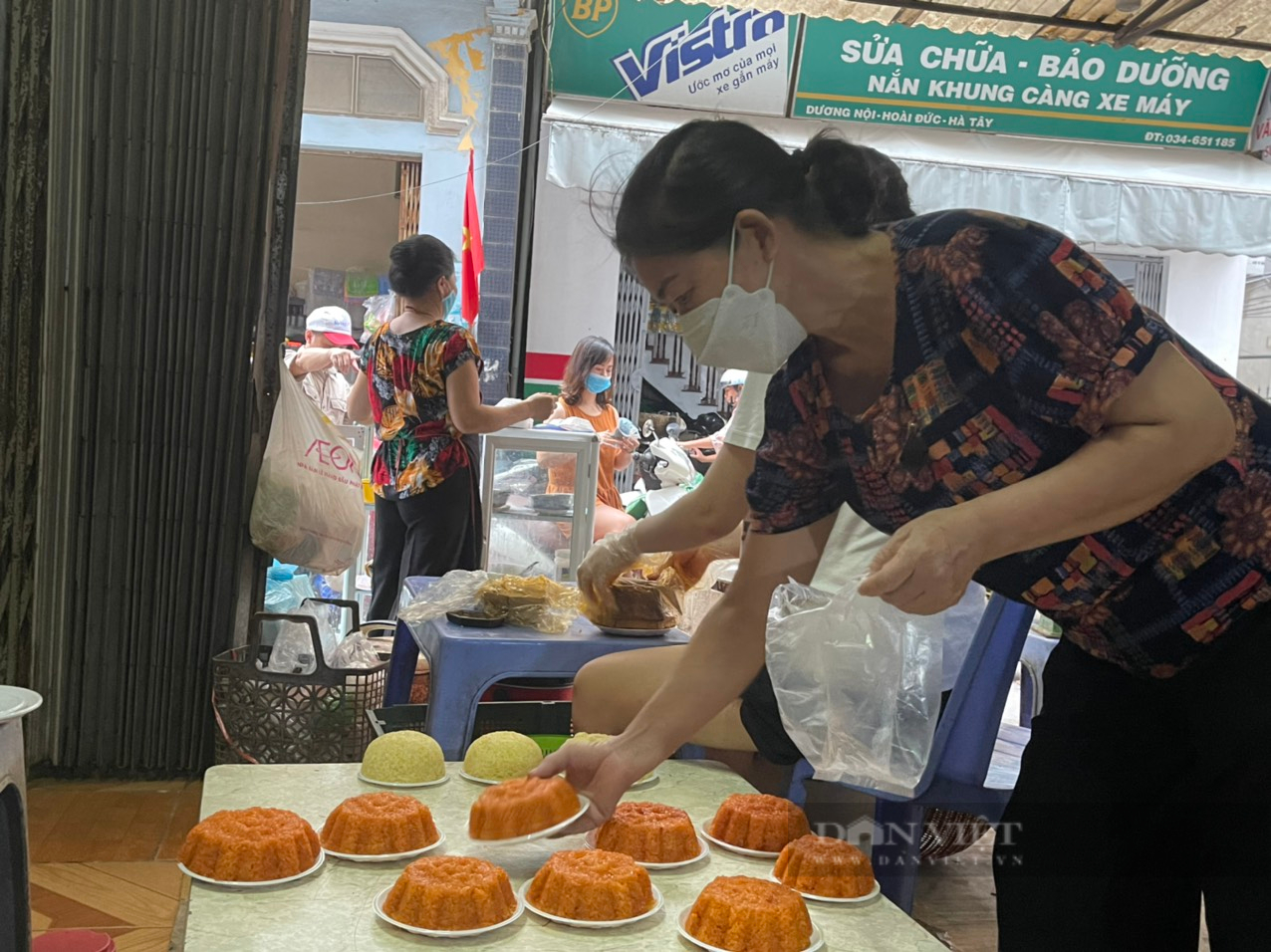 Because the holiday coincides with the working day, customers also go to the market very early. So usually these days, her house only sells for 2-3 hours, then it's out of stock, moving to sell.
According to Ms. Hoa's share, the income from this job selling sticky rice is 400-500,000 VND a day, especially on holidays like this, sometimes they can earn millions in just one morning.
You are reading the article
People earn a few million just selling sticky rice and offerings

at
Blogtuan.info
– Source:
danviet.vn
– Read the original article
here