Đời sống
Life Style
Shark Phu saying that is like telling a startup to quit the project and start selling
After 4 successful seasons, Shark Tank Vietnam (The Silver Billion Deal) has officially aired first episode of season 5. Although it is not an ordinary musical or entertainment gameshow but a highly specialized program, Shark Tank still receives the attention of many audiences.
However, when startups come to Shark Tank, not everyone can leave with a smile when the deal is closed. In addition to the quality deals that caused the "sharks" to fight, there were also controversial fundraising scenes that did not receive investment. The story of CEO Hana Ngo with the model "Golden Shop 4.0" in the first episode that aired recently, belongs to the second part.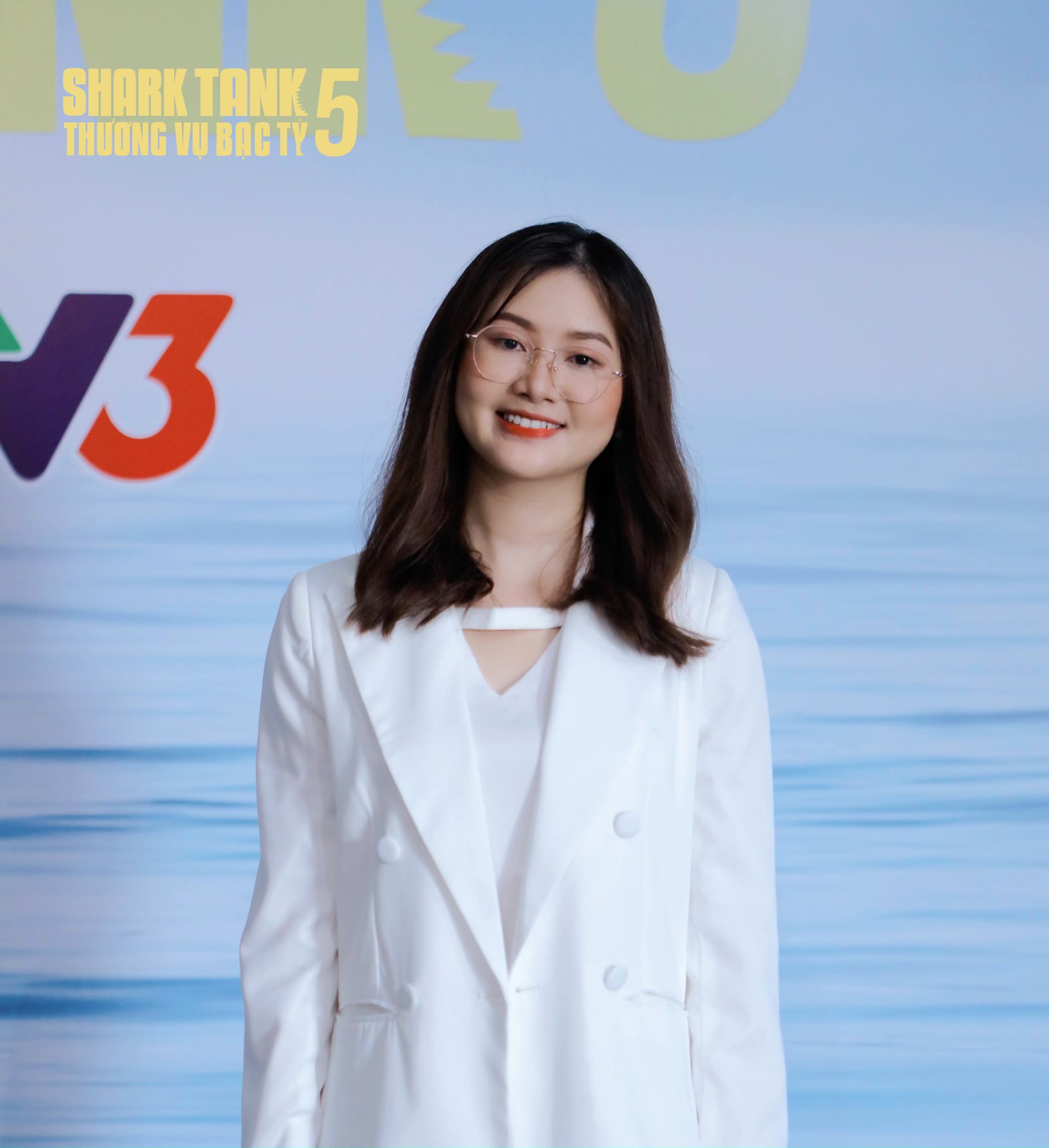 CEO Hana Ngo attracted attention when appearing in episode 1 with the model "Golden Shop 4.0"
Hi Hana Ngo,
In addition to the information shared in Shark Tank, can you introduce yourself more?
My name is Hana Ngo (real name Ngo Thi Thao) is the founder and CEO of HanaGold. I went to Shark Tank season 5 to raise $200,000 for 10% stake. Before starting a business, I worked in many different fields.
I graduated with a bachelor's degree with distinction, majoring in English from Can Tho University. So when I graduated from high school, I started teaching English. After that, I had time to work at a bank.
Next, I studied and worked at Fintech companies for more than 5 years. This period of time gives me the opportunity to participate and have more exposure to financial investment and other fields… startup programs. Since then, everything has inspired me to decide to start a business.
Anyone who comes to Shark Tank also puts a lot of effort into their model but Fundraising failed, how do you feel?
Before going on Shark Tank, I have cooperated with many large organizations, investment funds, and other individual investors, so I also have experience, know what to say and what not to say, especially when it comes to broadcasting. Figure.
The questions that the Sharks ask are also questions that other investors often ask. However, when it was broadcast, the program omitted many details, so viewers did not know the whole situation from beginning to end. Not successfully calling capital, I also regret a bit. But that's okay, because this is not the only reason when I join Shark Tank. It is important that I receive valuable comments from the "sharks".
Hana Ngo said that the suggestions of the Sharks she will refer to and adjust to make the model more and more perfect
During the presentation of the project, you were constantly interrupted by the Sharks and asked difficult questions. Shark Lien even commented that you are quite naive in finance. What do you think about this?
The Sharks also fought to tell the truth, I didn't fully explain or answer this Shark question, then another Shark interrupted. The entire event when broadcast, the audience can only watch part of it. Many times, when thinking about it, the question asked by the Sharks is more like a "review" performance than in the mood to receive investment opportunities from an innovative startup. But the Sharks were really interested in HanaGold's innovation model.
"Innocent" was a one-sided comment according to Shark Lien's opinion at that time, no one was naive enough to do business in the financial technology field! Maybe I'm young, not as experienced as the Sharks, but now a lot of 9x, 2k young people have become Fintech (financial technology) unicorns and they are also really good at doing things. Others consider it impossible.
I still hold the view that any product or service needs trust to be used, and gold, silver, and gems need to have much higher trust. Besides, faith is the belief in what we are choosing, daring to commit and fight for that decision.
Do you feel frustrated with Shark Phu's harsh comment: "Selling gold with only 1 billion in revenue is not as good as people selling underwear and bras"?
I think this is a lame comparison, if I say that, it's like telling Fintech (financial technology) startups to give up their projects to start selling underwear. Albert Einstein said, "If you judge a fish by its ability to climb a tree, it will live its whole life thinking it is stupid". Any form of business needs time to prove the model.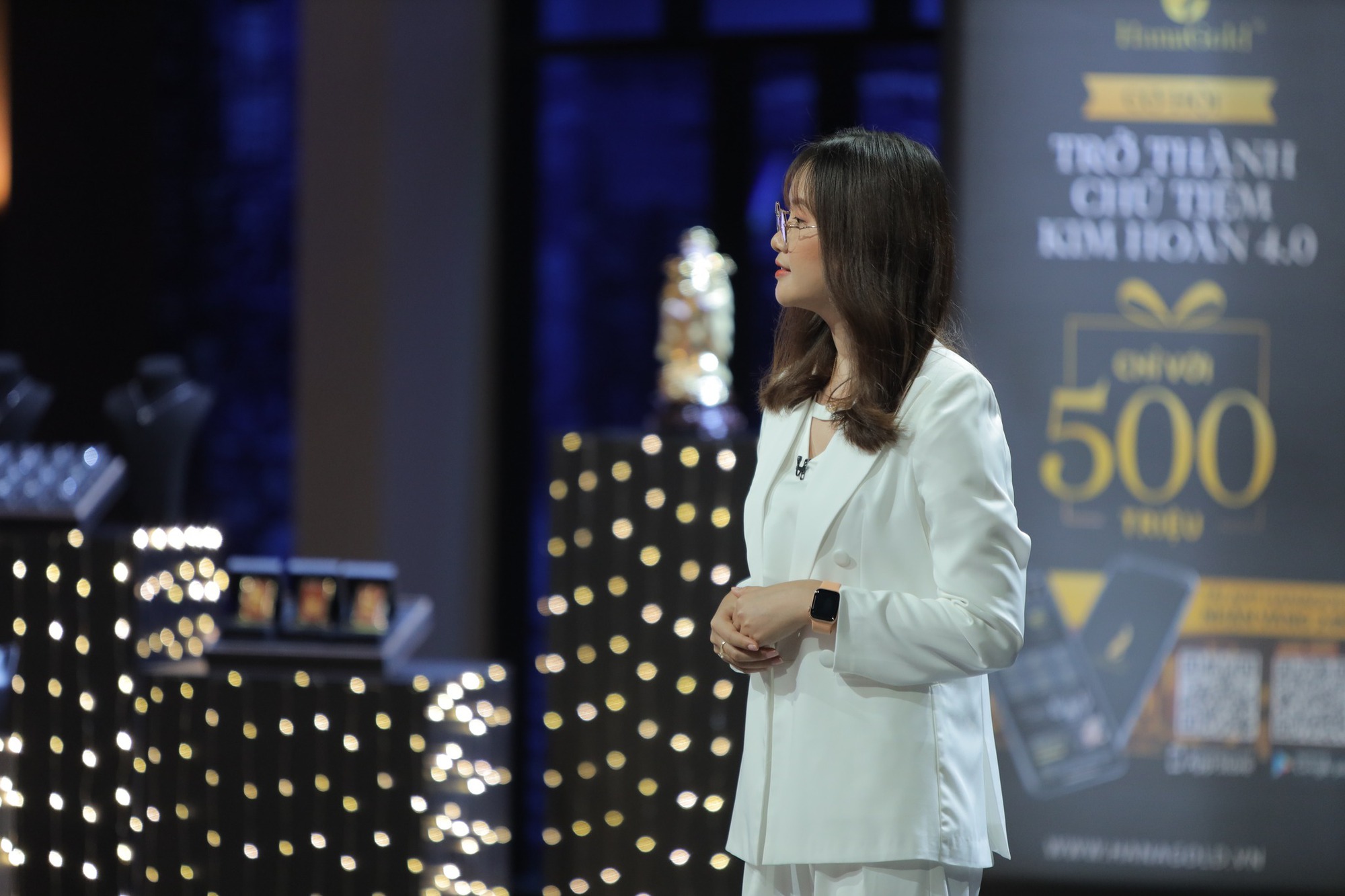 The female CEO asserts that no one is naive to go into business in the financial technology field
Also, did you read the audience's comments after episode 1 just aired? Many people think that your answer is not on point, the fundraising is not convincing and the model is risky and not attractive. Do you have any objections?
Each person has an opinion and assessment, 9 people 10 ideas, and one answer or one business model cannot satisfy everyone's wishes. Moreover, the broadcast only shows a part of the progress of the recording, so the audience's comments are also partial. And risk or not depends on the taste of each person, there is a saying like this: "The water is too clear, there are no fish", and if the opportunity is too clear, it is not your turn.
So how will appearing on Shark Tank change your life and work?
Hana herself, after participating in the program, was rubbed, received suggestions and advice to perfect the business model. The comments, Hana will review and edit to make the best business model.
Thank you Hana Ngo for sharing!
Photo: NVCC
https://kenh14.vn/gap-nu-ceo-bi-dan-shark-tank-quay-lung-shark-phu-noi-vay-khac-nao-bao-startup-bo-du-an-ve- do-lot-do-lot-20220607164207889.chn
You are reading the article
Shark Phu saying that is like telling a startup to quit the project and start selling

at
Blogtuan.info
– Source:
Kenh14.Vn
– Read the original article
here