Thị trường
Sun Property's strong imprint on the high-end real estate market
Sun Property increasingly strengthens its position in the real estate market, pioneering in updating high-end real estate trends, cultural quintessence, human architecture to create unique and classy projects of sustainable value. , long live.
"Declaration" on high-class real estate associated with tourism and resort
In the real estate market, Sun Property is the first and only unit that specializes in the high-end real estate segment associated with tourism and resort.
This choice is in line with the orientation of developing tourism – resort – entertainment ecosystems on an international scale of Sun Group. With 3 main pillars: Sun Hospitality Group (Tourism and Resort field), Sun World (Amusement field), Sun Property (high-end real estate industry associated with resort tourism), for the past 15 years, Sun Group has persistently contributed to turning the "sleeping" destinations across the three regions into bright spots on the tourist map.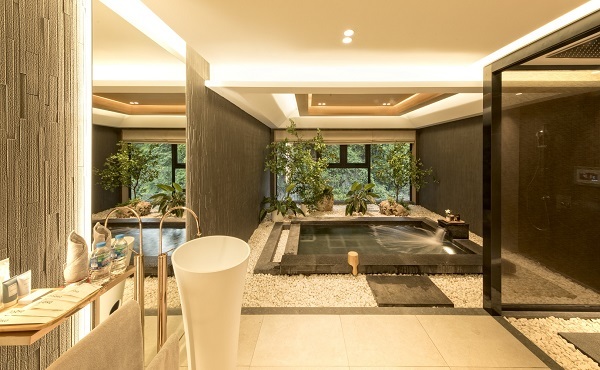 Sun Group pioneers in updating high-end real estate trends.
Specializing in developing high-class real estate to serve high-class customers, Sun Property has created its own "playground". With the number of rich and super-rich people in Vietnam increasing rapidly (according to Knight Frank, Vietnam will be the fastest growing super-rich country in the world in the period 2014-2024), this "playing field" will become increasingly popular. more open.
Not only developing a chain of real estate projects, Sun Property also develops the professional operation management brand Sun Property Management to ensure high standard service quality, suitable for each urban area. Along with that, Sun Property also focuses on developing commercial business, supporting owners to operate and lease real estate, towards building a 5-star resort and living environment; with a busy and prosperous commercial business environment; contribute to increase the value of real estate.
With that different path, Sun Property has dominated the high-end market in a spectacular way. Sun Property brand projects launched during the 2 years of the epidemic were well received by the market. Typically, Sun Tropical Village in Bai Kem (Phu Quoc) recorded 100% of the apartment fund registered for booking in the first 2 times introduced to loyal customers; Sun Grand Boulevard in Thanh Hoa recorded a booking rate of up to 97% of shophouses in the first 4 subdivisions after more than a month of launch, Sun Riverside Village also impressed with 100% of products in the first three launched subdivisions. First to register for a reservation in just 2 months…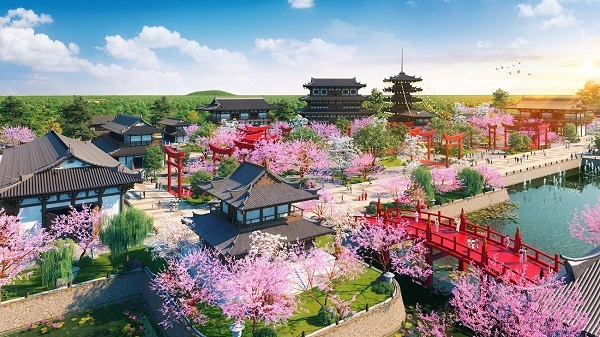 Sun Beauty Onsen hot mineral resort complex in Thanh Hoa. (Picture illustration)
A series of high-class products across the three regions, fully trusted by the elite, positioning for a potential and trendy high-end real estate brand, Sun Property has created a separate statement: real estate associated with tourism The resort calendar will always flourish when developers create worthy projects.
Stick to three core values
In addition to the consistent 6 golden words: "Quality – Class – Difference" of Sun Group, Sun Property owns 3 core values, creating an outstanding competitive advantage.
Firstly, the resonance value from the ecosystem and intensive investment strategy of Sun Group. Carrying the mission of beautifying potential lands, Sun Group adheres to a distinct "intensive" investment strategy. This strategy requires long-term thinking, methodical and abundant potential. Because, at the same time, a series of high-class works and services are invested and built with close, mutual links, and constantly building new works and experiences, attracting more and more tourists, bringing great profits for real estate owners Sun Property. Therefore, buying Sun Property real estate is receiving a whole tourism – resort – entertainment ecosystem on an international scale.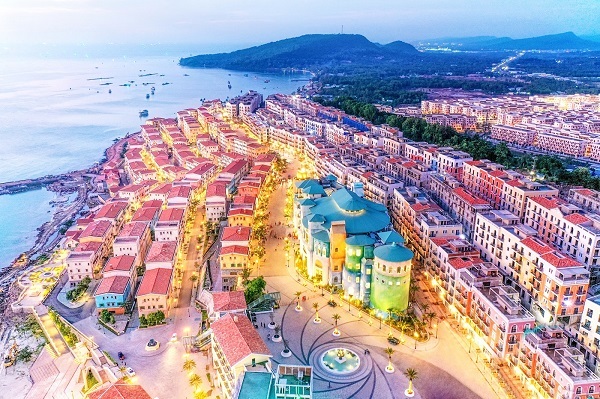 Sun Property Real Estate owns the resonance value of Sun Group's ecosystem and intensive investment strategy.
Secondly, Sun Property has been raised from the hands of the "opener" of Sun Group to become a real estate developer with aesthetic thinking and international stature. Accordingly, the projects are meticulously cared for in terms of architecture, crystallizing the quintessence of art and human architecture, with high aesthetic value, many works have raised the bar to become a new symbol for the lands.
In addition, Sun Property Real Estate has the advantage of being located in unique locations, such as "gold" projects on Bai Kem, Phu Quoc – the top 50 most beautiful beaches on the planet, Ong Doi Cape – where the land is cheap. Two rare sea fronts, here is Bai Sao… Or in Quang Ninh, Sun Onsen Village – Limited Edition is located in the middle of the charming landscape of Quang Hanh mountain and hill, welcoming the famous hot mineral source. In Thanh Hoa, Sun Riverside Village is located at the intersection of 3 flows; Sun Beauty Onsen hot mineral resort complex (Quang Xuong) is located on the National Highway 45 axis connecting Sam Son beach tourism to Ben En mountain tourism, and is the focal point of Sun Group's high-class ecosystem in the country. Bar.
Sun Property will develop a model urban area project in Da Nang. (Picture illustration)
The third is the sustainable value created from the potential and internal resources in each product, helping to sublimate the value of life and long-term profitability. Sun Property Real Estate offers a class experience, different, sublimated living value at architectural masterpieces in unique locations. It is pride to own a "passport" to become a resident of Hon Thom Paradise Island, to own and stay at the first high-rise towers in Phu Quoc. , fly away from the island city, or experience the Japanese standard hot mineral bath culture cherishing body – mind – mind – beauty – perfect appearance at Sun Beauty Onsen, Thanh Hoa… Here, Sun Property will continue to create new areas A model city, bringing quintessential living to the livable city of Da Nang…
Not only raising the living value, Sun Property also possesses the potential for profit thanks to business and rental prospects in the largest tourist destinations in the country. Owning real estate in these tourist destinations is to hold the premises, commercial and accommodation business spaces that can "lay golden eggs" over time.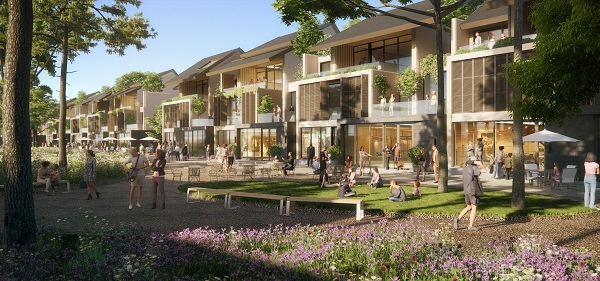 Sun Secret Valley – the new "super product" of Sun Property at Bai Dai Phu Quoc. (Picture illustration)
Another important point that helps Sun Property increasingly strengthen its No. 1 position in the market is its constant creativity and pioneering role in updating high-end real estate trends. Sun Property is the leading developer to create real estate in the tourism – resort – entertainment ecosystem, leading the trend of second-class home and bringing the quintessence of international culture and architecture into high-end real estate…
"Sun Group is one of the pioneering large corporations to invest in advantageous areas of tourism, resort and health care such as Quang Ninh, Thanh Hoa, Phu Quoc…, and has been very successful with the segment. Luxury real estate aims to serve high-end customers. Many investors have accompanied Sun Group in many projects, and they have achieved success. We believe that the high-end real estate segment in Vietnam will continue to generate profits and very high value, especially when investing in methodical real estate like Sun Group's."Mr. Nguyen Van Dinh, Vice Chairman of Vietnam Real Estate Association said.
Exhibition to introduce Sun Group and Sun Property Ecosystems with the theme "Creating a Masterpiece" will take place on June 4 at Vinpearl Hotel Imperia Hai Phong. This is a large-scale event, held for the first time in Hai Phong, giving customers the most overview of the masterpiece creation journey of Sun Group and Sun Property brand over the past 15 years.
Pham Trang
You are reading the article
Sun Property's strong imprint on the high-end real estate market

at
Blogtuan.info
– Source:
infonet.vietnamnet.vn
– Read the original article
here