Undeniably, height is important to the future generation of young Vietnamese. That is why many parents are very interested in developing the maximum height for their children.
In a recent photo of the child singer Hoang Swan (Jennifer Swan), everyone was surprised by her slim figure and outstanding height when she was just 12 years old. Jennifer Thien Nga is taller than 3 Vietnamese artists, Bang Kieu, Le Quyen and Duong Trieu Vu, especially her long and straight legs. "Behind the scenes I took with the stars in Germany. I was photographed with three Bang Kieu and the star uncles: Miss Le Quyen and Uncle Duong Trieu Vu" – child star writes.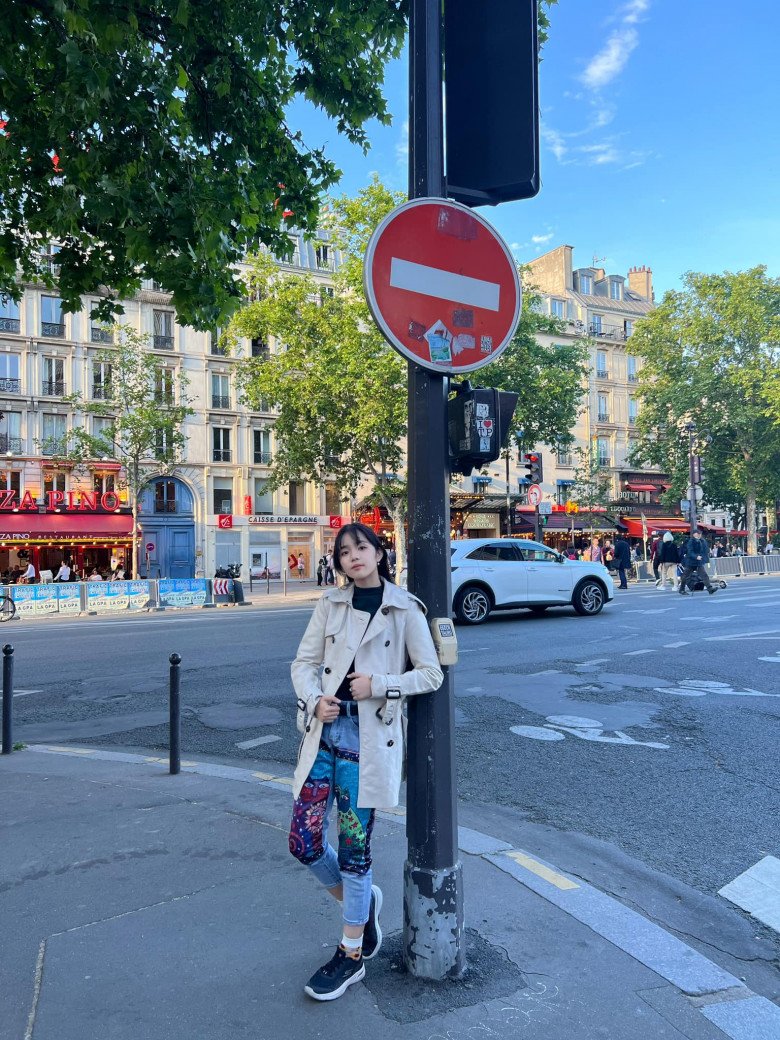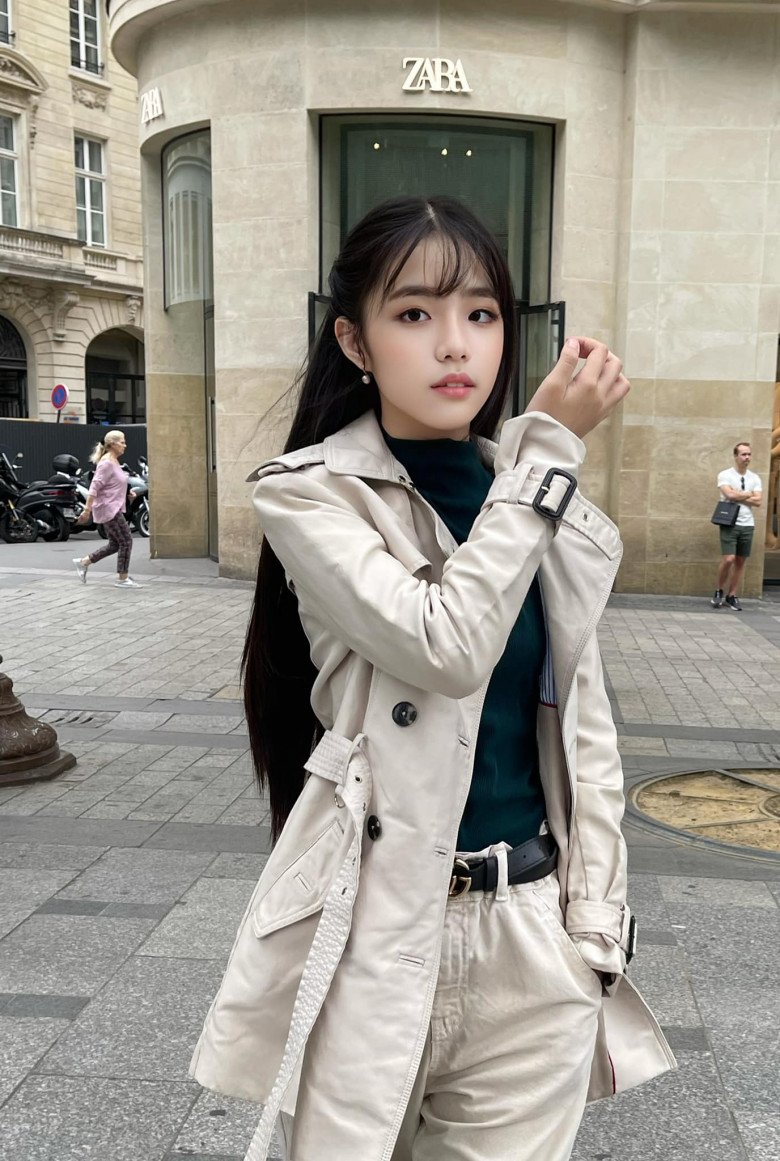 In addition, in the photo, many people easily see that Swan is taller than Bang Kieu and Le Quyen. With Duong Trieu Vu, Swan is equal or slightly higher. Meanwhile, male singer Duong Trieu Vu has a height of 1m72, so surely child singer Thien Nga has a height that is not lower. In addition, the girl was also praised for her excellent beauty and charisma.
It is known that in an earlier share in April 2021 of Swan's biological mother, when the girl was 11-12 years old, she reached the 1m7 mark. So, when she was about to turn 13, Hoang Thien Nga was definitely over 1m7 tall.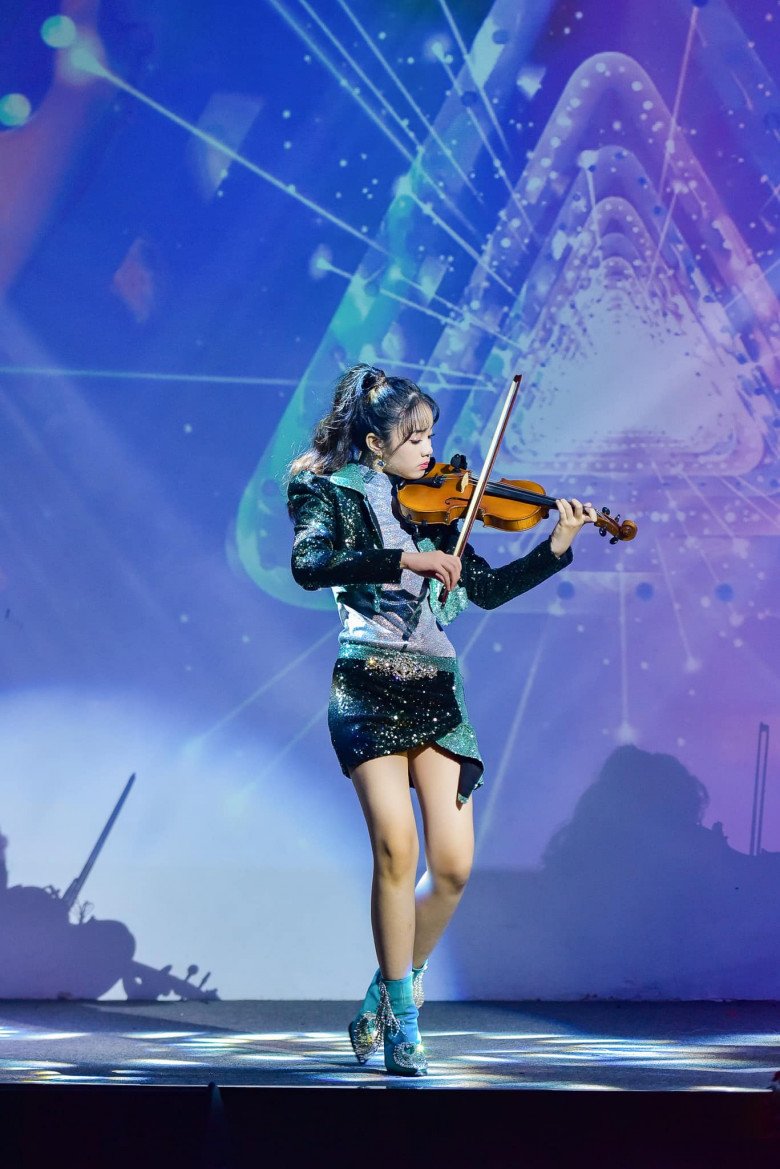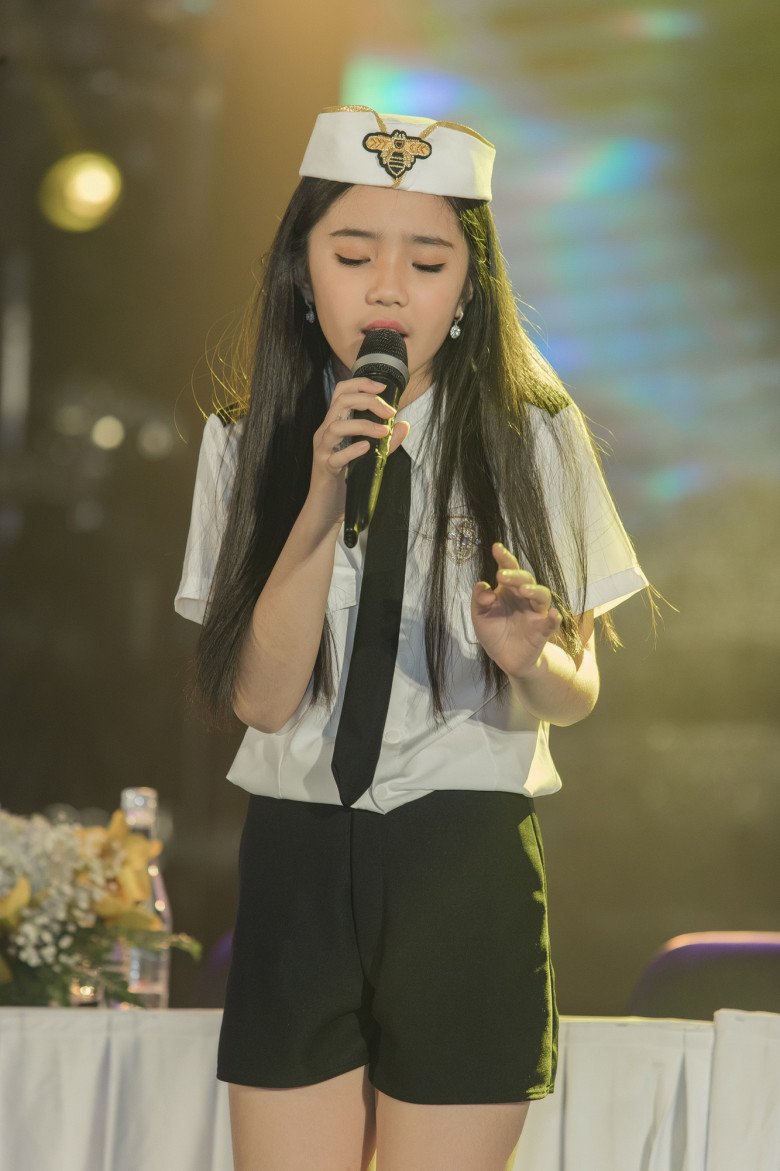 Hoang Thien Nga, born in 2009, has long been known as the adopted daughter of singer Bang Kieu. Not only that, she is also a quite famous child singer, regularly tours at home and abroad, has her own magnificent music concert. Hoang Thien Nga also made an impression when she entered the Top 6 of "Vietnamese Children's Voice 2018", won the VASS Got Talent runner-up award, and won the Champion Listen to me sing…
Possessing a beautiful face and impressive height, child singer Jennifer Swan is also expected to become a supermodel for a rather humorous reason:When I was passionate about music, my fans kept telling me to take a modeling contest. Because my 12-year-old is 1m7 tall, if I can't stop my height, there will be no aunt and uncle who will sing a duet with me" – adopted daughter Bang Kieu said.
In a rare sharing of Swan's biological mother about the secret of raising a tall child, the mother once said: "Every day, I drink 2 meals of milk about 500ml, combining powdered milk, fresh milk and fruit smoothies. Previously, Swans practiced 1.5-2 hours a day, alternating swimming subjects. , basketball, gym. But now, Swan can only practice swimming and dancing. At night, I go to bed early, around 9 pm and wake up at 6 am the next morning."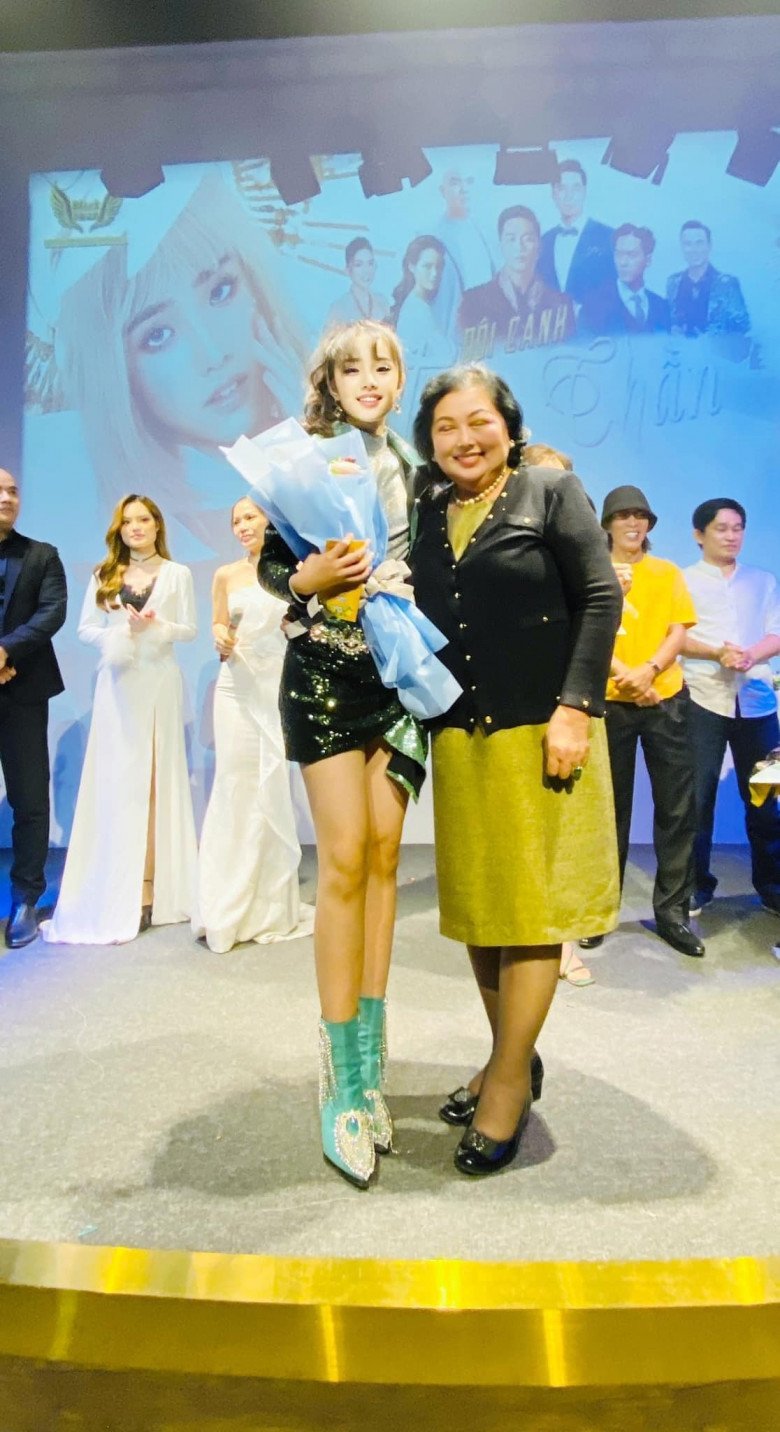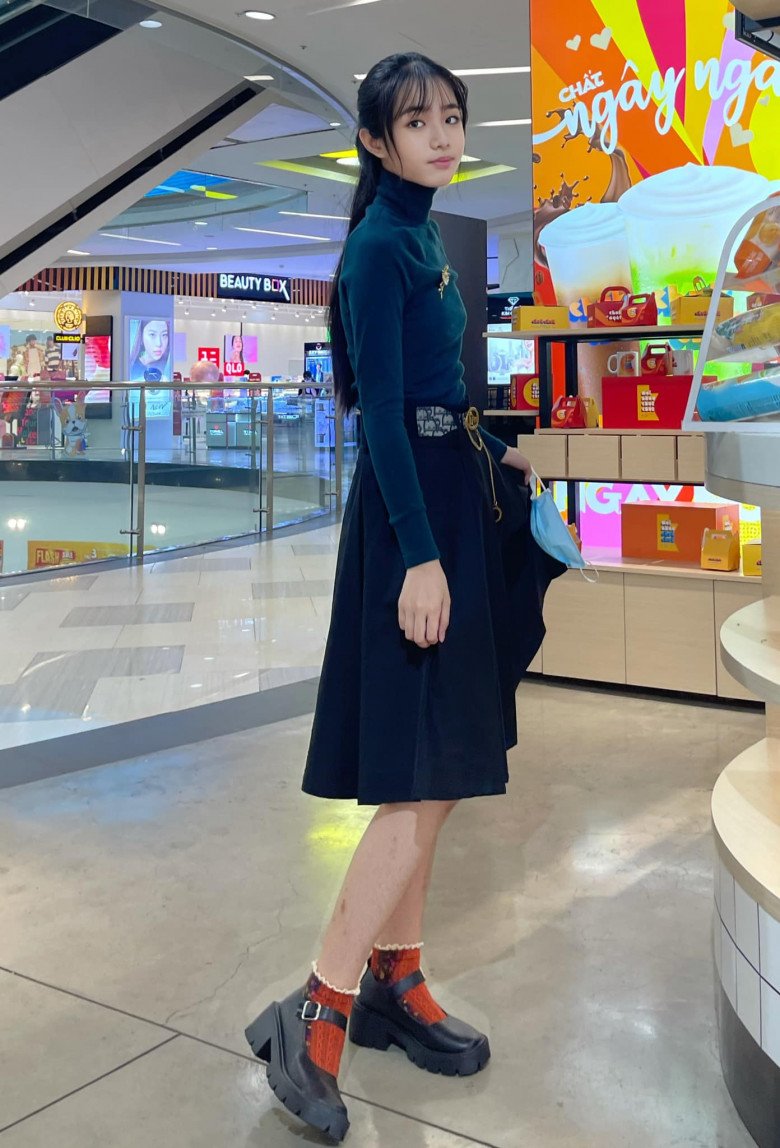 Not only with Swan alone, in the current generation of Vietnamese child stars, some girls around her age also have very impressive heights.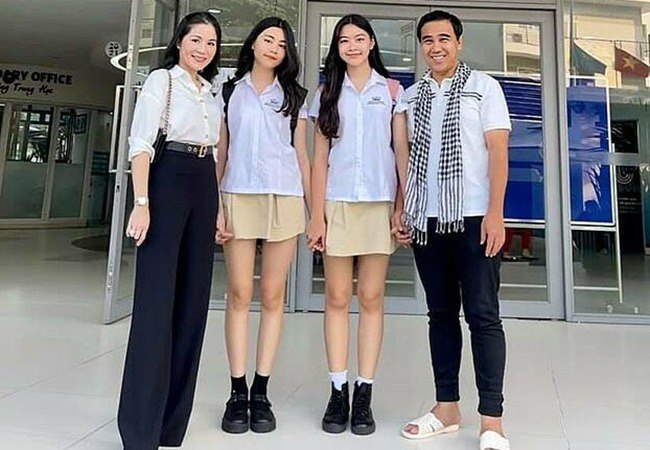 At the age of adulthood, MC Quyen Linh's two daughters have long been over 1m7 tall. Cinderella has a very feminine, gentle style of dress and is accompanied by a fluency in speech. The younger sister Hazel is no less than her sister when inheriting the dimples and charm of Da Thao's mother.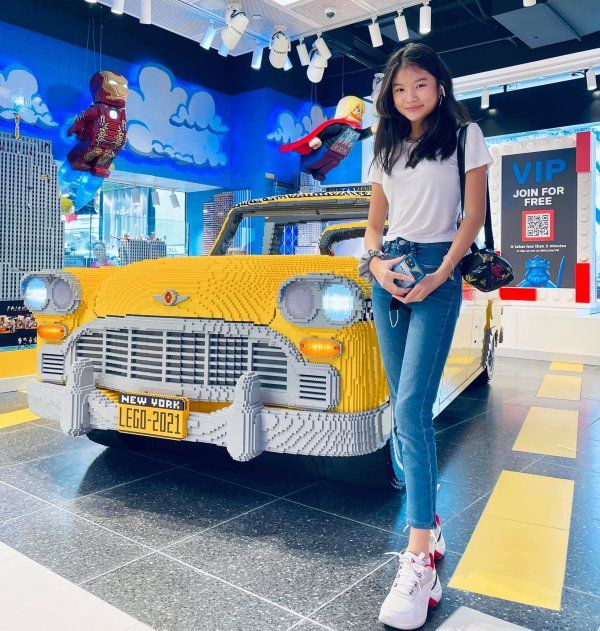 Only 14 years old, but baby Bao Tien – the daughter of Truong Ngoc Anh and ex-husband Tran Bao Son – has been considered a future beauty with a height of nearly 1m7. Truong Ngoc Anh once revealed that Bao Tien was 12cm tall within 2 years.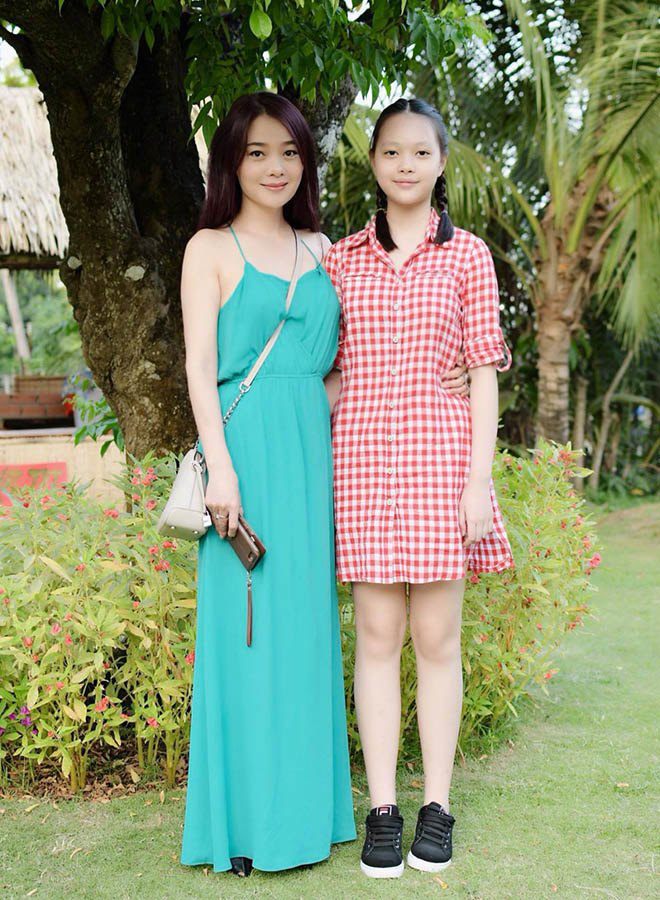 Daughter Dan Vy of Miss Vietnam Hoang Thi Yen 17 years old is over 1m73 tall.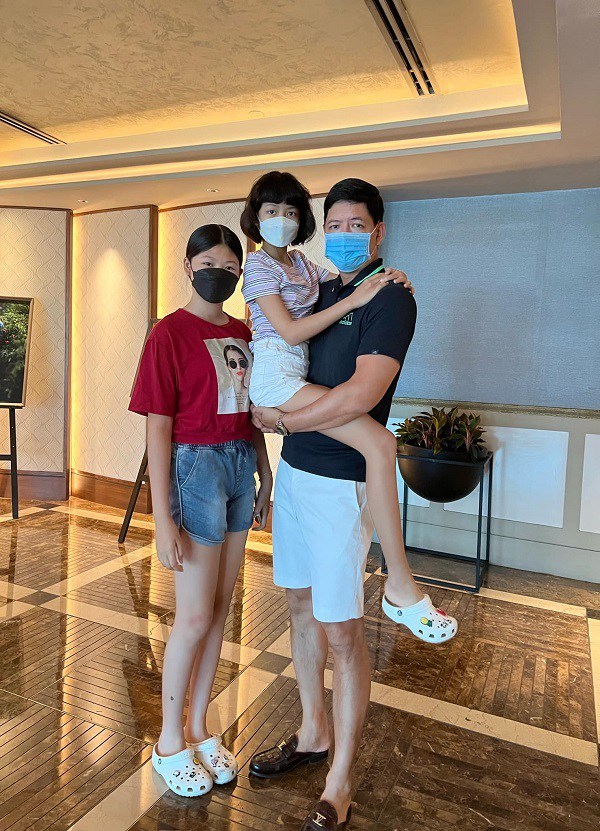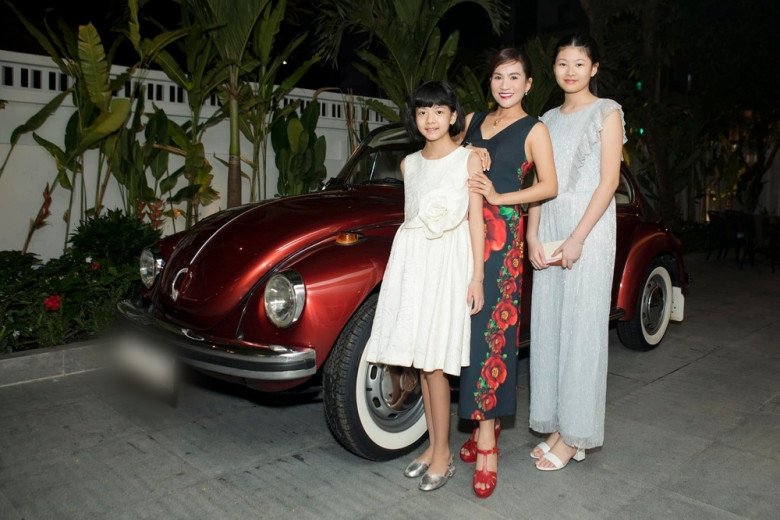 The eldest daughter of actor Binh Minh – businessman Anh Tho is also always prominent when taking family photos.
In order for their children to grow up optimally like child stars Viet Hoang Thien Nga, daughter Quyen Linh, daughter Truong Ngoc Anh…, parents need to pay more attention to their children's diet and exercise in life. live everyday.
Although these methods sound familiar, they are the core for children to increase height conveniently, and not all parents apply them properly and effectively for their children.
Supplement enough nutrition
During the child's development, parents must provide the child with nutritious foods to create the foundation for the child's height growth.
During the critical period of the child's height growth, the child should eat a lot of food, mainly meat, soy products, milk and fresh vegetables, so that the child does not form the bad habit of being picky. clumsy.
Make sure you get enough sleep
Sleep has an important influence on the physical and height of people, during sleep, the body secretes a large amount of growth hormone, especially from 10 pm to 1 am, during this time, growth hormone. will culminate.
In order for the child's height to meet the standard, make sure the child is always in a deep sleep every night during this time.
Encourage children to practice Yoga
Yoga exercises like Surya Namaskar (sun salutation) are very helpful in helping to increase the height of children. The poses in this exercise allow the body to be fully stretched, thus stimulating the growth of height.
Alternatively, parents can also consider Chakrasana (wheel pose), another yoga practice that works to help children stretch the entire body.
To start the exercise, your baby needs to lie on his back on an exercise mat, feet apart and shoulder-width apart. Slowly bend your knees, pushing your hips and buttocks up. Hands on shoulder height, bend elbows and lift shoulders up. The whole body now forms a U. The children try to stay in this position for as long as possible. Then slowly lower your body back down to the starting position.
Physical activity not only promotes height growth but also makes children's physical strength become stronger.
Incorporating outdoor sports
In addition to doing the above basic things, it is necessary to encourage children to increase physical activity, through physical movement not only has the effect of promoting height development, but also making children's physical condition become stronger. stronger.
Parents can take their children to exercise more outdoors, outdoor exercise can breathe fresh air, promote blood circulation, increase growth hormone secretion, help children supplement calcium and promote the growth process. vitamin D metabolism. Very useful for the development of children.
You are reading the article
Take a photo of Le Quyen, Duong Trieu Vu, 12-year-old Bang Kieu's daughter, both beautiful and outstandingly tall, 1m72, with long straight legs

at
Blogtuan.info
– Source:
Eva.vn
– Read the original article
here