Business
The billionaire's secret to getting rich and avoiding Western sanctions was dubbed "the smartest of the Russian oligarches"
Len Blavatnik calls himself a self-made billionaire. He is a media mogul, tech billionaire, pioneering real estate investor and industrialist. However, what he always wanted to emphasize was that he was not an oligarch himself – the word used to describe the Russian oligarchs. He is not even a Russian, although most of his wealth is of Russian origin.
Blavatnik won big from the Siberian oil fields and the aluminum war. He also earned several billion dollars while a series of Russian billionaires were embargoed by the UK and EU. Blavatnik should have also been put on the sanctions list, but instead he became the 33rd richest billionaire in the world and quietly penetrated the upper classes of British and American society. All of the 64-year-old billionaire's philanthropy and investments are made through an investment fund called Access Industries, which he fully owns.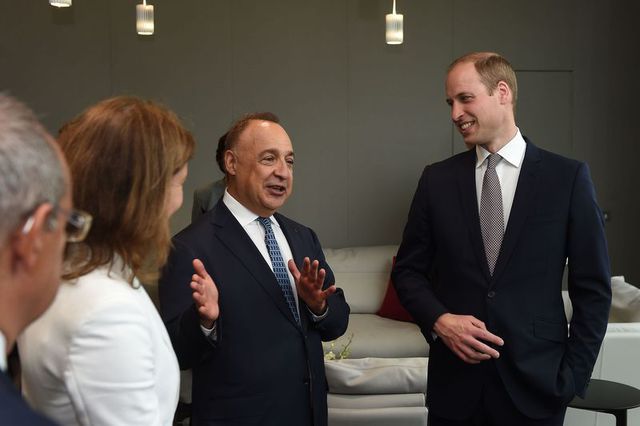 Blavatnik chats with Prince William at an event in 2016. Photo: PA Images/Alamy
Some of the businessmen with whom Blavatnik has worked have been sanctioned by the West. Mikhail Fridman, Petr Aven and German Khan, shareholders of Alfa Group or investors, joined Blavatnik to pour money into the embargoed oil giant TNK-BP because the UK and EU believe they have links to the oil giant. Kremlin.
Viktor Vekselberg, Blavatnik's university friend and has collaborated with him on several projects, has been sanctioned by the US since 2018 and in March continued to be embargoed. In April, his yacht was confiscated by the US.
In Russia, oligarch is a word used to refer to super-rich Russian businessmen who have a certain influence on the political system. The group amassed a fortune in the 1990s, as the country pushed for privatization. According to Jordan Gans-Morse, a political science professor at Northwestern University, being an oligarch doesn't always mean the businessman will be targeted by the West. While the first generation oligarchs had very close ties to the government, later generations "found many ways to survive by making it clear that they did not have any political influence". .
Blavatnik's path
Blavatnik shares many similarities with other Russian billionaires in terms of assets, ambitions and business deals. However, he has one big and important difference: Blavatnik is not Russian. Although born in Ukraine and raised in Moscow, he became a naturalized American citizen in his early 20s. Blavatnik currently holds both British and American citizenship, but has never had a Ukrainian passport.
Blavatnik returned to Russia and benefited from the privatization process in the 1990s. Some sources close to him describe Blavatnik as a "ghost" who rarely comes out in person, but often entrusts his subordinates to his subordinates. he believes.
Blavatnik, along with Fridman and Vekselberg, acquired TNK, one of Russia's last major state-owned oil companies. This group developed TNK and merged with BP. When TNK-BP was sold to state-owned Rosneft in 2013 for $55 billion, Blavatnik made $7 billion.
Currently, Blavatnik's fortune has increased to $ 37.1 billion, richer than Stephen Schwarzman of the Blackstone fund, Ken Griffin of the Citadel or Vladimir Potanin – Russia's richest billionaire.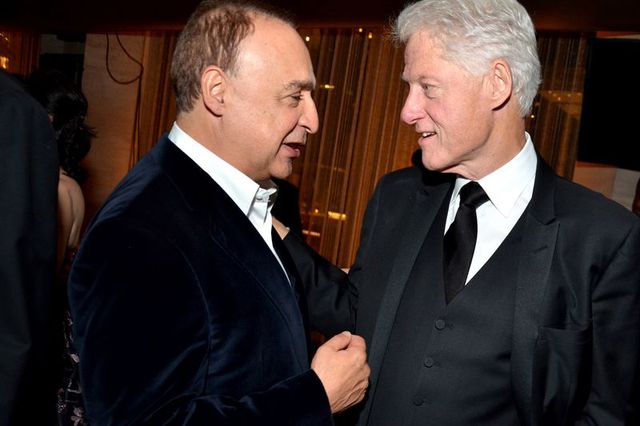 Blavatnik and former US President Bill Clinton at Lincoln Center 2013. Photo: Amanda Gordon/Bloomberg
Much of Blavatnik's fortune is related to the West. He invests all over Europe and America. He recently ramped up his investments in the US, where he bet heavily on plastic and chemicals maker LyondellBasell Industries NV, yielding 170% yield, plus $5.3 billion from stock sales and dividend.
In 2011, he also invested in music company Warner Music and tripled profits when Warner IPO 2020. He has invested in dozens of startups, including Spotify and fashion brand Tory Burch, and is also a enthusiastic supporter of the biotechnology industry. He has donated more than $320 million to medical and scientific research, often through Ivy League schools.
And with the privilege reserved only for US citizens, since the mid-1990s until now, Blavatnik has spent more than 5 million USD in political funding divided equally between Democrats and Republicans.
As someone who has lived in many countries and encountered many cultures since a young age, Blavatnik's diversified investment strategy really worked. "This is probably the smartest oligarch," said David Lingelbach, a professor at the University of Baltimore who was in charge of Bank of America's Russia operations in the 1990s.
Refer to Bloomberg
https://cafef.vn/bi-kip-lam-giau-va-tranh-bi-phuong-tay-trung-phat-cua-ty-phu-duoc-menh-danh-la-thong-minh-nhat- in-cac-oligarch-Russia-20220607112708762.chn
You are reading the article
The billionaire's secret to getting rich and avoiding Western sanctions was dubbed "the smartest of the Russian oligarches"

at
Blogtuan.info
– Source:
cafebiz.vn
– Read the original article
here