Gia đình
The "calendar photo queen" has a great son: both studying well and playing sports well, owning up to 60 medals
The 'calendar photo queen' shows off a photo of her son who has just graduated with emotional messages.
Along with Viet Trinh, Diem My, Y Phung,… Hien Mai is one of the photo queens that stirred up the Vietnamese entertainment industry for a while. Her name once covered the country, on wall calendars, guestbook covers…
In addition to modeling, she has also achieved countless successes in films such as Age of Wonders, Even if the Wind Blows, Wrong Lifestyle… Currently, the "calendar photo queen" has a happy life outside. The husband of overseas Vietnamese businessman Hoang Minh and his son Tony are 18 years old this year.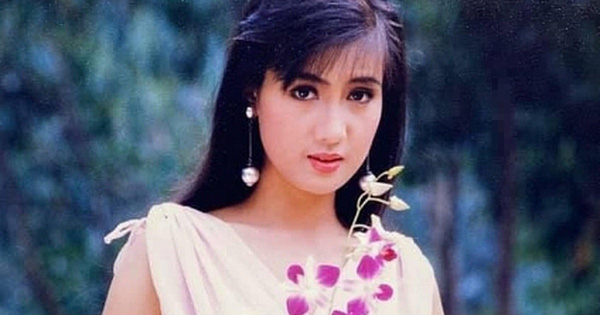 Originally malnourished and stunted due to premature birth, Tony is now a tall young man. Recently, the actress showed off a photo of her son graduating from high school, accompanied by loving instructions: "Congratulations, dear son, for ending 12 years of book lights with lots of good memories with friends. Be confident, Enter the new journey with a lot of joy, and even though there will be many difficulties… But stay strong, I wish you great success on the road ahead. You are always the pride of my parents! Family is always with you, love you."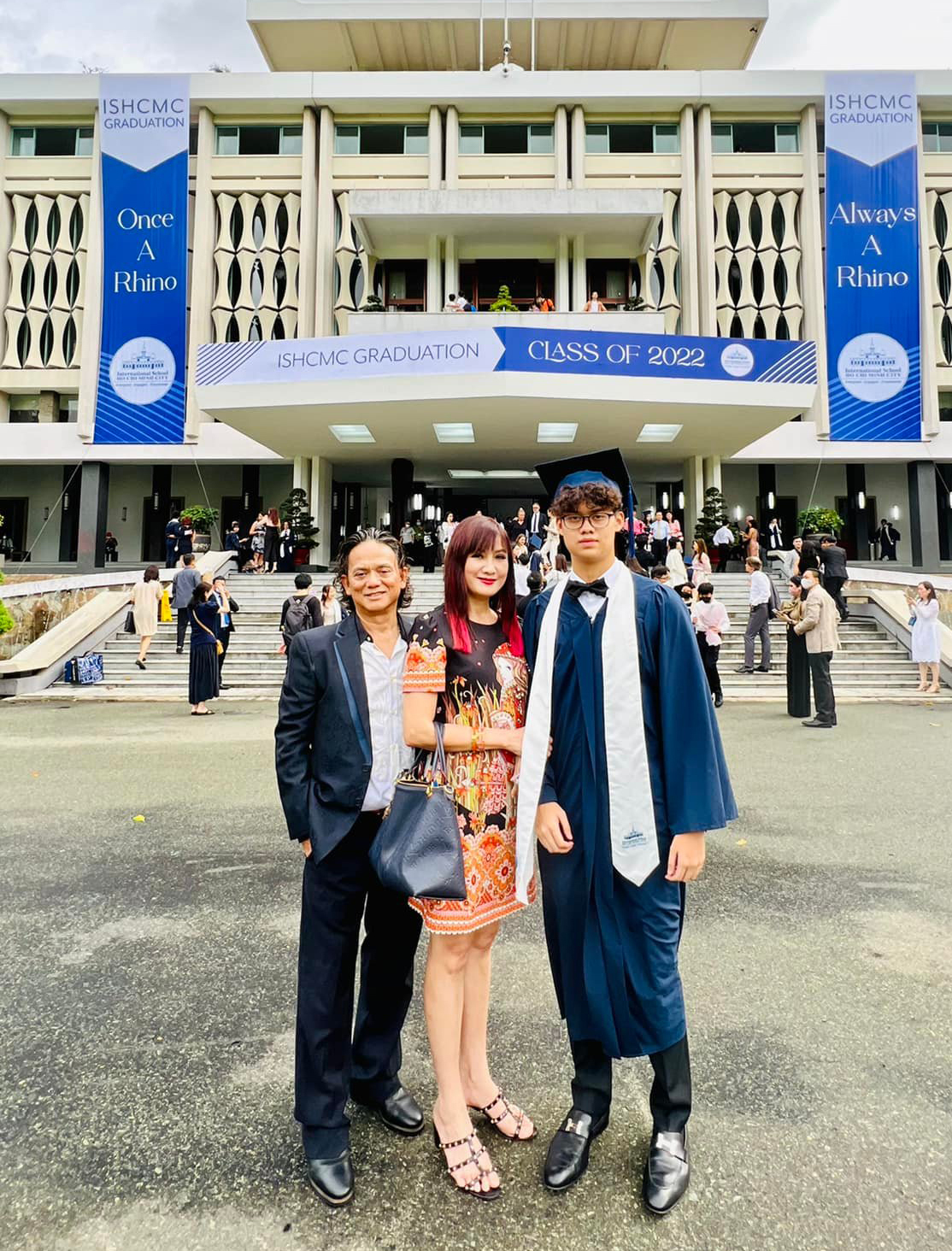 It is known that Tony attended an international school with extremely high tuition fees. In the 2022-2023 school year, the tuition fees for grades 11 and 12 hit a record of VND 871 million/year. Tuition for grades 1 to 10 of the school in 2022-2023 is from 589 to 763 million VND/year.
Smart, good at studying, owns 60 medals in swimming, chess, golf…
Hien Mai's son has a handsome appearance with an outstanding height of more than 1.8 m. Since she was a child, the actress has been lazy but intelligent in return, so her results at school are always good. The boy showed an artistic talent at an early age, knew how to play the piano and was a member of a band at an international school.
Hien Mai also proudly showed that her son now owns more than 60 gold, silver and championship medals in sports such as golf, chess, basketball, martial arts, swimming or football… Tony studied Swimming since the age of 6 and maintained to the present with a duration of 4 sessions/week. Tony is also very hard at work exercising at home and sometimes goes golfing…
Tony and both actresses spend a lot of time and effort on the practice and competition of their children. Hien Mai said that there were times when she felt sorry for her children because of the high intensity and hard work. However, it was in those conditions that Tony learned the lesson of overcoming himself and knowing how to set goals to strive for.
"When I came back from martial arts school, I saw that my son was bruised and bruised because he was beaten when he fought, I was so shy that I did not dare to bring him to class and watch him practice. However, I also learned a lesson of perseverance and toughness. If I can't study, I will be yelled at by my husband… so I can only draw one thing: In order for my children to learn something, it is a joint effort of the whole family."
The actress's son is considered to be an introvert, obedient and respectful of his family. In the house, the actress's husband is in charge of taking care of and taking the children to school. The couple always exchange, try to create all conditions to give their children unconditional love for their comprehensive development.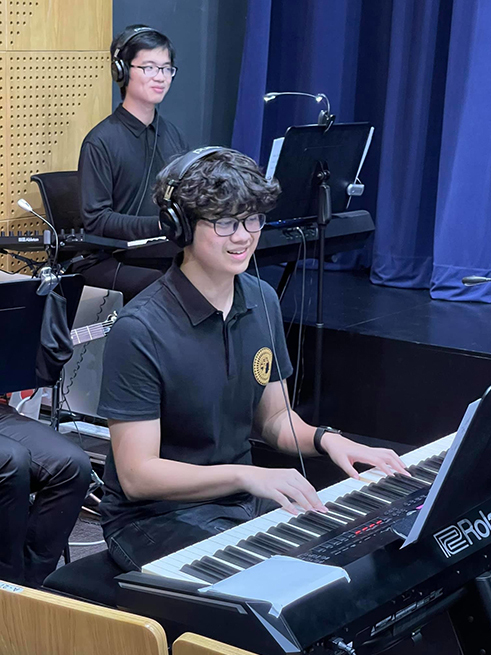 "Parents should use loving words with their children, because this is what makes them feel love the fastest. If you act without saying it, sometimes your child is too young to understand," the actress shared. parenting perspective.
Despite having a good background in art and appearance, Hien Mai said that she did not want her children to join showbiz. After graduating from high school, Tony will go to the US this summer to study art at a famous school in California: "Tony loves music, so we respect and help him pursue that hobby", Hien Mai speak.
According to phuuvietnam.vn
You are reading the article
The "calendar photo queen" has a great son: both studying well and playing sports well, owning up to 60 medals

at
Blogtuan.info
– Source:
infonet.vietnamnet.vn
– Read the original article
here