Giải trí
The latest picture of Thuong Tin in the hospital, accompanied by the person who once announced his retirement
WATCH VIDEO: Thuong Tin explains why he changed his number and didn't contact everyone.
If in his youth, Thuong Tin was a Vietnamese actor earning gold, but in the late afternoon, the actor's life was troubled, miserable and entangled in a lot of noise. After a money scandal with Meritorious Artist Trinh Kim Chi and some other colleagues, Thuong Tin returned to his hometown to "stay hidden" and quit the delivery job. At that time, he said that life in the countryside was more comfortable, with the attention of neighbors and time with his daughter. If invited to act in a movie, the actor will arrange to go to Ho Chi Minh City.
In the last half year, Thuong Tin has not shared much about his private life.
Thuong Tin previously worked as a shipper for a small restaurant. However, he only worked for a while and then left his hometown.
Recently, the actor Saigon Special Forces appeared in the hospital with musician To Hieu to visit comedian Bac Hai lying in treatment. This is also the rare time Thuong Tin has appeared in recent times. The appearance of the once-popular actor looked emaciated, his hair was much gray, and his face was clearly emaciated.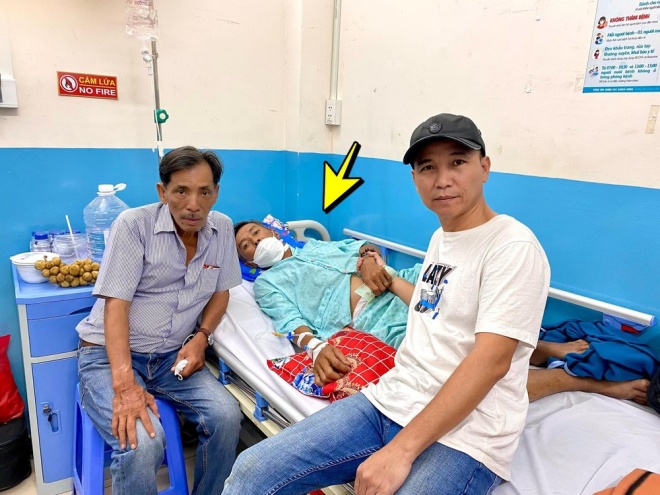 Thuong Tin appeared at the hospital with musician To Hieu.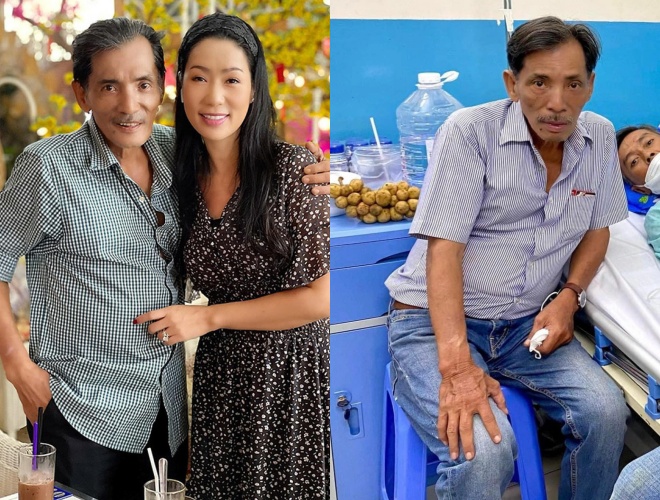 Compared to the time when he was in trouble with Trinh Kim Chi, now the actor's appearance is even more "degrading".
In addition, many people are curious about the current relationship between Thuong Tin and musician To Hieu, when before that They once declared that they no longer wanted to be involved.
When Thuong Tin was having difficulties, musician To Hieu was one of the people who stood out to help and support the costs of treatment, accommodation, and medicine for his colleagues during the period when he was unfortunately infected with COVID-19. Even, the male musician also supports his seniors with money to buy motorbikes to work as a shipper to earn more money. However, after that, the fact that Thuong Tin constantly doubted the transparency of his colleagues in the process of supporting and helping him made musician To Hieu unhappy.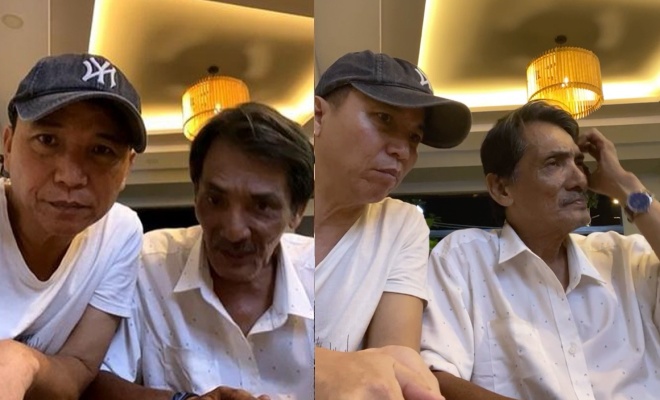 Musician To Hieu once disagreed with Thuong Tin's behavior when he repeatedly "accused" his colleagues of having "shady" motives in helping him, especially criticizing Trinh Kim Chi.
At that time, musician To Hieu bluntly declared: "Thuong Tin was so wrong, at first I was the one to help him because I thought there was no one else to help, I felt guilty. After a noisy incident with Trinh Kim Chi, I was a neutral person with a clear Thuong Tin wish. In this matter, the money has been given and received, but Thuong Tin has said that it is not okay, Trinh Kim Chi is also the one who helps him a lot. There is no reason why Trinh Kim Chi is so thoughtful, from buying insurance, helping Thuong Tin with teeth and many other things. Hieu thought that if he gave it all to Thuong Tin, he was afraid that the money would be gone or would soon run out.".
At the same time, the male musician also said that from now on, he does not want to be involved with Thuong Tin.
After a while, musician To Hieu said that Thuong Tin took the initiative to visit him. After that, both of them went to the hospital to visit their colleagues. In addition, he also supports artist Bac Hai who is hospitalized with an amount of 10 million VND for treatment. Because his colleague could not afford long-term treatment, musician To Hieu also stepped forward to ask the sponsors for some help.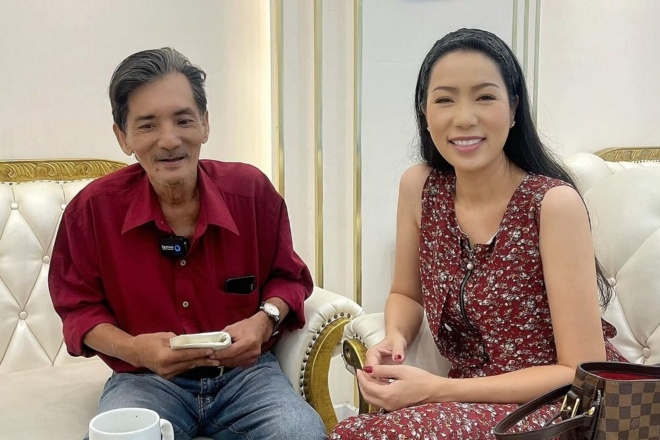 Meritorious Artist Trinh Kim Chi once stood up to call for hundreds of millions of dong to help Thuong Tin treat his illness, give him some business capital and buy insurance for his daughter. However, the senior's behavior later made the actress sad.
In the most recent sharing, Thuong Tin said that the relationship between himself and Meritorious Artist Trinh Kim Chi has returned to normal, without many conflicts. He said: "We are normal. Before going back to my hometown to celebrate Tet, I phoned Chi, I said: 'Dear, brothers and sisters are even. Let's meet and talk. I win or you win, that's okay, nothing." Chi said: 'Ok brother'. Artists, we still love each other.".
Meritorious Artist Trinh Kim Chi also acknowledged this issue. "Brother Tin is still a colleague and brother in the profession, so I let go of everything. After he wanted to make peace, I no longer mentioned the scandals that happened before. Tin took the initiative to meet and make peace. It's been a long time, but I don't want to be the one to share information with the press. When he wants, he will share. We have not met, because I am quite busy and he has returned to his hometown." she shared at the end of March 2022.
You are reading the article
The latest picture of Thuong Tin in the hospital, accompanied by the person who once announced his retirement

at
Blogtuan.info
– Source:
Eva.vn
– Read the original article
here