Business
"The most important thing is to constantly improve yourself"
Starting a business from scratch
Zhang Yong was born in 1971, in Jianyang Sichuan. Due to his poor performance in high school and a difficult family life, he followed his parents to a technical school in Jianyang to learn a trade. Compared with business leaders born at the same time, Truong Dung can be considered "no background, no education", can only work hard to earn a living every day.
In 1988, Zhang Yong, 17 years old, graduated from vocational technical school and entered the Sichuan Tractor Factory. At that time, having a stable job was a blessing, so Truong Dung worked in the factory for 6 years. After a few years, he felt his current job was too boring, so he quit and started his own business.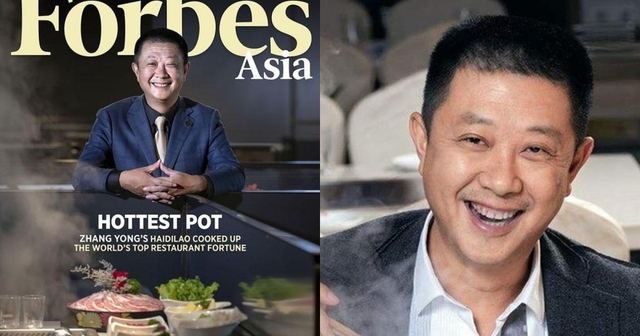 Initially, he intended to start a business of automatic gaming machines. But on the way to buy equipment, the money in the person was cheated, then he started a petrol business, opened a spicy soup shop, but failed every time.
Two years later, he, his wife and two friends together contributed capital with a meager amount of about 8000 yuan (20 million VND) to open a spicy hot pot restaurant. The first Haidilao restaurant was officially opened in Jianyang, Sichuan.
Truong Dung encountered many difficulties because he was originally a technical staff, did not know much about kitchen problems, could only study through books and practice cooking. Having finished in order to survive in this industry, unable to rely solely on ordinary hotpot dishes, Truong Dung decided to use a service strategy.
Make a difference with customer service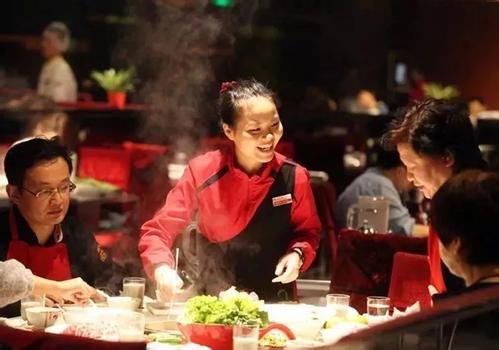 At his restaurant, the diners are treated with a warm attitude, listen to every suggestion, every complaint and improve the service day by day. Truong Dung has found the key to victory: the lack of food taste can be compensated by good service quality. With strong service, Truong Dung's Hot Pot Restaurant has become famous in Gian Duong.
With the success in Gian Duong, Truong Dung decided to bring his brand to other places. In 1999, Xi'an became Truong Dung's first stop when he left Jianyang.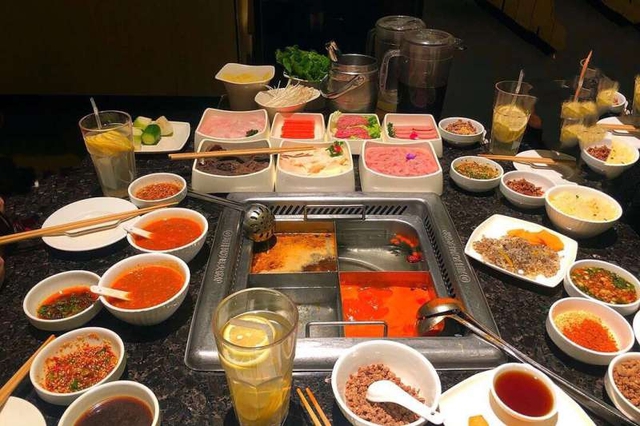 Unlike the first establishment, the new restaurant was at a loss for several months. He decided to pause and train high-quality service staff according to the old facility in Gian Duong. The problem was solved, in just two months, the Xi'an branch turned a loss into a profit, he once again made a miracle.
With the motto of putting the needs of customers first, Truong Dung finds ways to meet the conditions of customers. For example, in 2003 when the SARS epidemic raged, the restaurants became deserted.
Truong Dung thinks, if customers don't want to go out, they will deliver food to customers' homes. So the "hotpot delivery" service was born, causing the restaurant's phone to ring continuously.
With customer-centric service, his "slowly but surely" strategy has made his brand the most sought-after name in many countries in Asia. Now, the Beijing-based restaurant chain has posted revenue of $1.6 billion, up 36% year-over-year. Besides, Haidilao's net profit also increased 22%, to 174.7 million USD.
Dreaming of reaching out to the world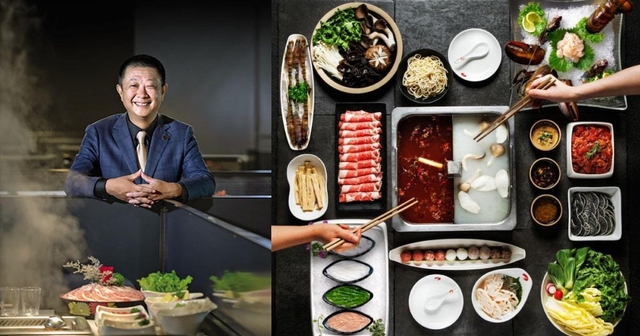 Not stopping there, In an interview with Forbes, Truong Dung said he opens a new restaurant every 3 days. Explaining this amazing growth rate, he said that foreigners are very interested in Chinese culture. "Much of our history and culture is reflected in our food," he said.
According to him, it is better to grow rapidly and be ubiquitous than to stand on a single peak. To date, Truong Dung has 466 restaurants, mainly in China and about 20% abroad, including the US, Japan, Vietnam…
In April 2020, Zhang Yong ranked 62nd in "Hurun's Top 100 Entrepreneurs in the World" with a net worth of 115 billion yuan. In April 2020, he appeared at 118th place in the "Forbes Global Billionaires List 2020" with a fortune of 11 billion USD.
"Those who have no background, no education, no fate can only change their fate with their hands." This way of thinking of Truong Dung has become a guideline for many young generations who want to start a business in the future.
According to Storm
https://cafef.vn/tu-tho-han-khong-hoc-cao-khong-co-gia-dinh-chong-lung-toi-vua-lau-gay-dung-co-do-ti-do- quan-trong-nhat-la-khong-ngung-cai-thien-ban-than-2022060613382978.chn
You are reading the article
"The most important thing is to constantly improve yourself"

at
Blogtuan.info
– Source:
cafebiz.vn
– Read the original article
here