Giải trí
The ups and downs of the "pirate guy" with a fateful role
It took Jack Sparrow 10 years to find the Black Pearl, and Johnny Depp has also spent 10 years with many turning points to finally wash away his years of blackened reputation.
Johnny Depp has owned many famous movies, impressive roles and awards since before Pirates of the Caribbean (Pirates of the Caribbean) released in 2003. Perhaps even Depp and Disney did not expect pirate Jack Sparrow to succeed beyond imagination and eclipse all other characters.
Captain Jack became an influential symbol of pirates in later Hollywood movies, as well as one of the most popular children's characters, along with Iron Man.
Captain Jack is unique through the performance of Johnny Depp.
The captain of the Black Pearl has been attached to Johnny Depp's life ever since. The media always names the character or nickname "pirate" next to Depp's name, fans call him Captain Jack. Depp many times went to hospitals and care centers to visit his young fans in the shape of Jack Sparrow. Fans at Disneyland were also surprised to meet Captain Jack in the flesh.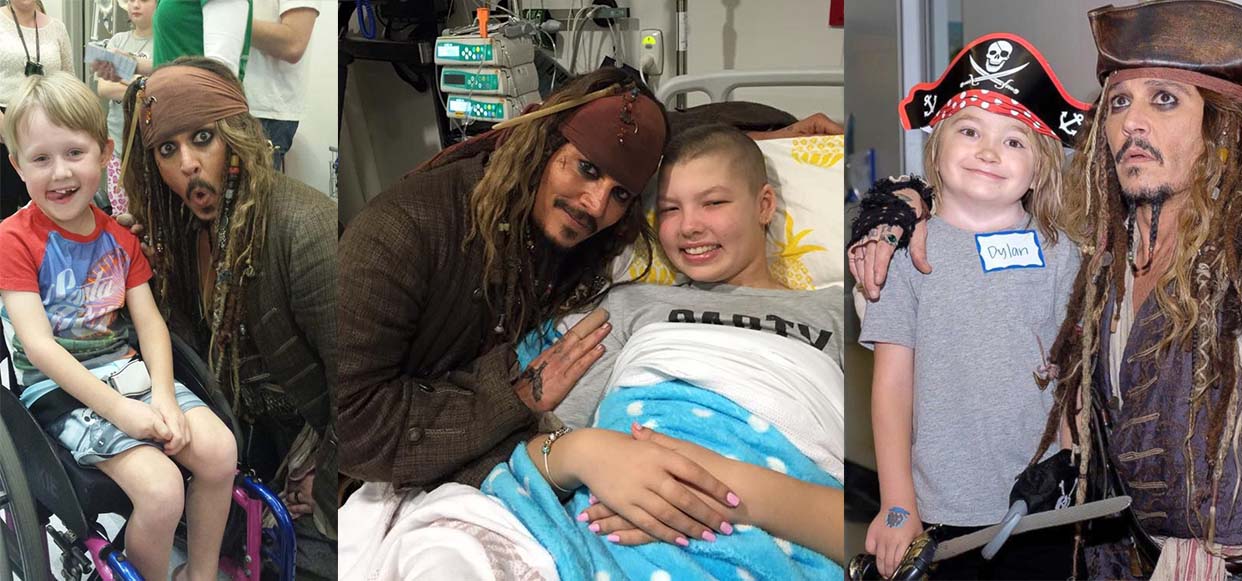 Johnny Depp regularly visits the sick children dressed as Captain Jack.
Jack Sparrow isn't just a role, it's an important part of Johnny Depp's life. And Depp is more than just an actor who does what the director wants. He gave the character a unique style, a unique brand, gave Jack a soul. Captain Jack tore the script into real life, bringing with him the legendary Black Pearl ship to become the leader of the adventurous dreams of millions.
The role brought Depp the pinnacle of his career, money, status, fame, prestigious awards, and admiration from audiences around the world. And perhaps trouble. Johnny Depp met Amber Heard while filming a movie together, and began dating in 2012. Angelina Jolie once warned him when he saw Heard accepting his marriage proposal too quickly.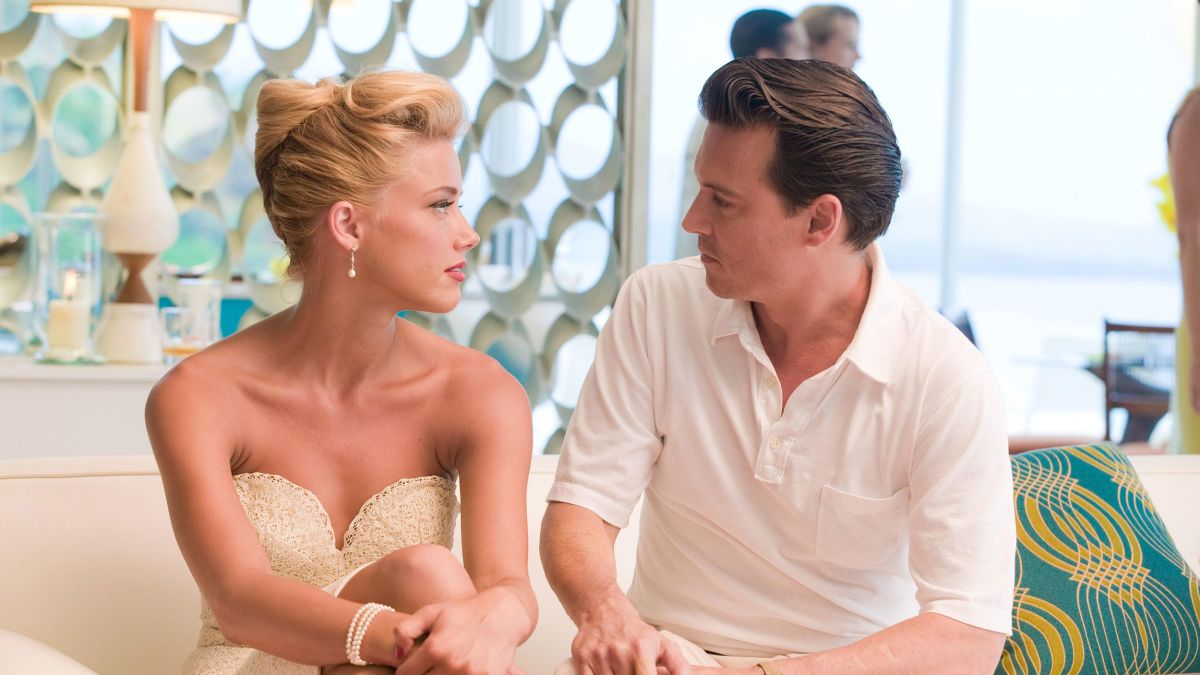 Johnny Depp got to know his ex-wife when he co-starred with The Rum Diary.
Reality proves, Amber Heard has received a lot of benefits from marriage, not just money. Depp himself confirmed that he helped his ex-wife get the role of Princess Mera (Aquaman) – the role that helped Heard become known to the public as an actor, not only through the title "Johnny Depp's wife".
In December 2018, Heard officially started the war after many insinuations with an article in the newspaper Washington Post, claiming to be a victim of domestic violence. Although he did not directly mention the actor's name, the obvious allusion immediately brought "disaster" to Depp. Just four days later, Disney announced Johnny Depp would no longer appear in Pirates of the Caribbean again. The reason given at that time was because they wanted to refresh the series.
But in an interview with VarietyDepp shared: "I didn't know, but I'm not surprised. At that time, the whole world thought I was an abusive wife beater. So Disney definitely wanted to cut ties. #MeToo movement (encouraging victims) of violence to speak out) was very active at the time".
He also bitterly confirmed that despite cutting the contract, the studio was still trying to make money on the Jack Sparrow name: "They (Disney) didn't get rid of my character completely. They still didn't stop selling Captain Jack Sparrow dolls. They didn't stop selling anything."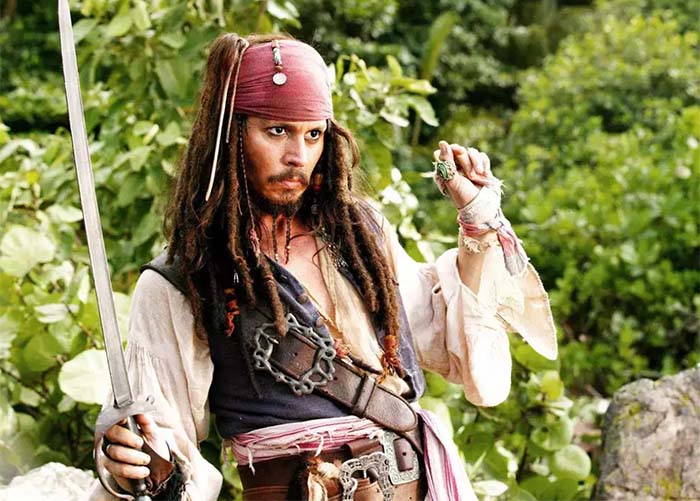 Disney still tries to profit with the image of Captain Jack despite abandoning "the pirate"
Of course Disney won't ignore the obvious immediate profit. Recently, after Johnny Depp won a lawsuit against his ex-wife, a former Disney official said that the company might invite Depp back. Although it is not known whether the audience has the opportunity to meet Johnny Depp again in the series Pirates of the Caribbean or not, but certainly no one can replace him to become Captain Jack. For fans, without Johnny Depp, there would be no Jack Sparrow.
You are reading the article
The ups and downs of the "pirate guy" with a fateful role

at
Blogtuan.info
– Source:
24h.com.vn
– Read the original article
here