Life Style
"Throat" with dishes associated with famous markets in Ho Chi Minh City
Referring to the food court in the market, everyone is fascinated by the rich variety and deliciousness of the food. But the following markets have dishes that are so famous for the market that just hearing the name will automatically remind you of which dish.
Noodles at Ben Thanh market
Although this noodle dish originates from the West, it has been reduced somewhat by Mrs. Mai – the owner of the restaurant to suit the taste of the people here, such as the broth is much cleaner, the shrimp is bigger and served with whole rice. accompanying sauce.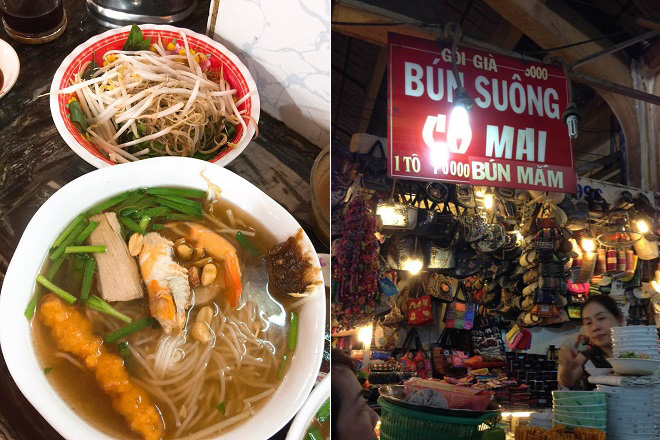 The bowl of vermicelli at Co Mai's restaurant is extremely full, topped with large peeled shrimp, a stocky scorpion and thinly sliced ​​pork served with fresh onions. Below is a small noodle soup that has been softened, and the hot broth is flooded. These are the key ingredients that make up the brand of this noodle dish.
Vermicelli is not yet a popular dish, but it is the delicious taste that has remained firmly in Ho Chi Minh City for nearly 80 years. (Photo: Van Le, Hien Ngoc, Tien Hoang Nam, dulichvietnam)
In particular, the gooseberry does not have any additional flour, so it still retains its delicious taste. This is a 3-generation family recipe from the time of Mrs. Mai, to the present mother and sister of Van.
Chicken sticky rice at Ba Chieu market
The sticky rice shop located on the side of Ba Chieu market is famous throughout the city for its delicious chicken thigh sticky rice, char siu chan sauce. Called this sticky rice shop, it's only located on the side of the market, but here there are rows of golden fried chicken thighs, soft fragrant char siu, lean and fat, just looking at it makes you feel hungry.
The box of sticky rice includes fragrant sticky rice, a few more pieces of char siu, then crispy fried chicken thighs or wings, then sprinkled with a special sauce, mixed with onion fat and sweet and salty dried shrimp. All make up sticky rice that no one can hold back, typical of the Southern style of eating salty sticky rice.
Open for sale from 3pm until late at night, but the sticky rice stall is always crowded with diners, making the owner work nonstop, having to pack the sticky rice in time to sell.
Frog porridge at Tan Dinh market
Singapore frog porridge appeared for a long time in Saigon, receiving a lot of love from diners here. The image of a pot of white porridge sprinkled with smoky green onions, accompanied by an earthen pot containing fragrant frog meat, and a sauce that blends with the meat always makes diners flutter.
At around 7pm, charcoal ovens are heated up to cook delicious frog porridge. Although it only sells frogs in Singapore style with traditional white porridge, because of the delicious taste, the porridge shop is always crowded on a street corner.
Photo: @ducletseat, Tran Thi Bich Tram
Porridge is cooked finely with a sweet taste, with a little sesame on top to create a characteristic aroma. Next is the pot of braised frog, the meat is both fresh and has a chewy sweet taste imbued with spices. The thick broth mixed with the spicy taste, adding broth to the porridge while enjoying a piece of frog is a unique and unforgettable experience for many visitors.
Grilled spring rolls in Ho Thi Ky market
Grilled beef spring rolls with lemongrass is the flavor that attracts the most foodies in this market. You will feel the sweetness of the beef melt in your mouth, the passionate lemongrass flavor stimulates the taste buds.
Located deep in Ho Thi Ky snack market, Quyen's grilled spring rolls have long been famous for their big and firm spring rolls. Open from 2pm and until more than 7pm, spring rolls are all gone, only take away, but there are still customers waiting in line for delicious grilled spring rolls to enjoy.
Photo: @onghoangtrasua, Au Au
Grilled spring rolls have a very harmonious ratio of meat and fat, not chewy or fatty, marinated seasoning is just enough to eat, outside there is a thin layer of sauce to prevent spring rolls from drying out. Dipping with chili sauce served with a few laksa leaves is undeniably delicious.
Ba Hoa market snails
There is a snail shop located modestly behind the Central market in the heart of the city – Ba Hoa market. But that snail shop has existed and retained many diners for the past 20 years. The snail shop has more than 30 types of snails, but the most famous ones are still sucking snails, snails, woolen snails, etc. and also the central specialties such as stir-fried turmeric hearts, delicious mixed jackfruit, which are famous throughout the market.
The shop is only open for sale from 12 noon to 11 pm, but the number of visitors is always busy, the most crowded around noon and off. Most of the people who come to eat are students and workers in the Central region who come to find the taste of their homeland.
The owner has reduced the spiciness to better suit the taste of Southerners, so the dishes are very tasty. (Photo: 2dep)
Markets are like paradise for foodies, and if you want to experience the feeling of walking around the stalls and then sitting down to eat and drink with friends, you should not miss the famous food stalls. in this market!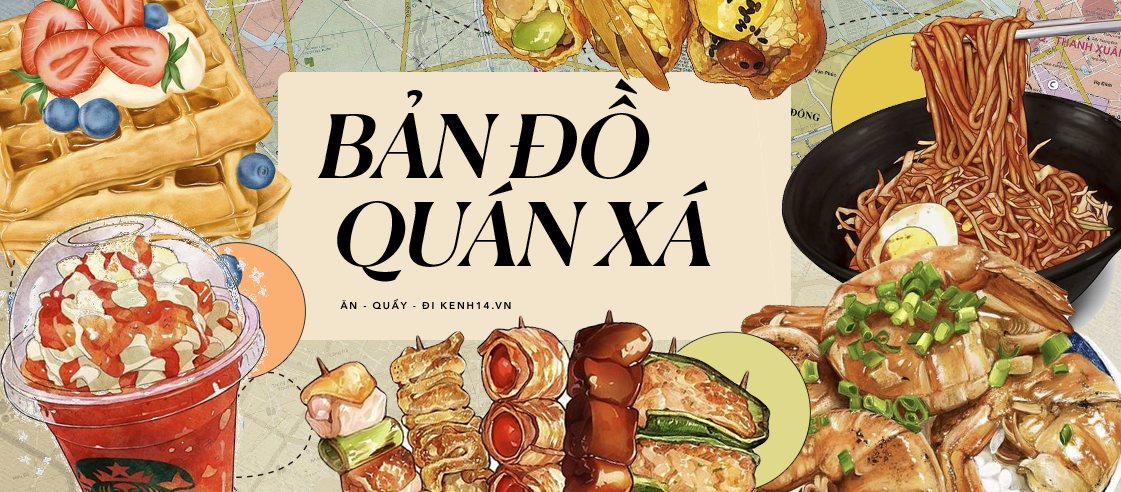 https://kenh14.vn/chay-nuoc-mieng-voi-nhung-mon-an-gan-lien-ten-voi-cac-khu-cho-noi-tieng-o-tphcm-20220606173036217.chn
You are reading the article
"Throat" with dishes associated with famous markets in Ho Chi Minh City

at
Blogtuan.info
– Source:
Kenh14.Vn
– Read the original article
here