Business
Universities simultaneously increase tuition fees, "double" pressure falls on parents and students
"When the price of gas increases, so does the tuition fee"
According to Pham Thanh Huyen (Son La), the issue of increasing tuition fees is always a concern of students. Recently, she has witnessed a lot of students "lament" about the fact that universities simultaneously increase tuition fees. That, makes a lot of people "failure" and feel extremely worried about how they will have to pay that "huge" fee. Thanh Huyen and friends often joke with each other that: "As the price of gas increases, so does the tuition fee."
Sharing about this issue, LHA, a student of FPT College said: "It's a fairly common phenomenon, because Vietnamese people's living needs are improving. When tuition fees increase, schools will focus on investing in return in facilities and quality of education. education… to create more opportunities for students.So, on the one hand, it's reasonable to increase tuition fees.
However, increasing tuition fees is also a 'double-edged sword' because it will cause difficulties for students to manage. You will have to allocate time to work part-time to be able to pay for the tuition fees, which will more or less affect your studies. Not only that, it will be a factor influencing the choice of school of students."
Meanwhile, Le Quynh Anh, a student at Hanoi Medical University, felt surprised when the school announced an increase in tuition fees. For medical students in general, the time spent "burying their heads in books" is much larger than that of students in other majors, so Quynh Anh thinks that it is an investment. invest for the future but not everyone can afford it.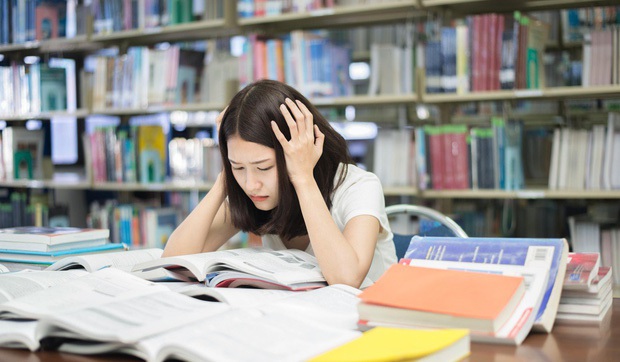 Ms. Bich Nga (50 years old) shared that the increase in school fees for her children is quietly creating pressure on parents. Whether you say it or not, parents will add another concern called tuition. How will that money be invested and is it satisfactory compared to the cost of spending, but one thing Ms. Nga feels "encumbered".
"The family will add a burden of money, an additional worry of costs. Everyone wants good things for their children, so parents will have to work harder so that their children can be equal to friends and have a good fortune. a diploma after graduation"Ms. Nga shared.
It is also a common concern of many parents when seeing schools simultaneously increase tuition fees. Some parents feel that the increase is within the range of affordability, but there are also many people who are under pressure and think a lot about the issue of their child's school fees.
Temporarily put aside passion because of a barrier called "tuition"
Sharing about this issue, Nhu Phuong, a 12th grader (Hoa Binh) recounted how she had to "turn the car around" to register for another university because her favorite school would double tuition. , even triple in the next school year.
"It's my dream university during my three years of high school. In the next school year, the school will give up the normal system and simultaneously switch to a high-quality system in all majors and majors. That's it. , will mean that the tuition fee will increase a lot and beyond my ability to pay. Maybe that's why I will have to put this dream on hold."Nhu Phuong regretted.
When children are sad, their parents are sad, and Nhu Phuong's mother herself, when she heard her decision, also had her own concerns: "She feels extremely sad when she sees that her child can't follow her passion. Sometimes, she also encourages Nhu Phuong to continue pursuing a career that she loves and her parents will try their best to pay for it. pay that tuition fee. But she refused and wanted to attend another school to better suit her family situation."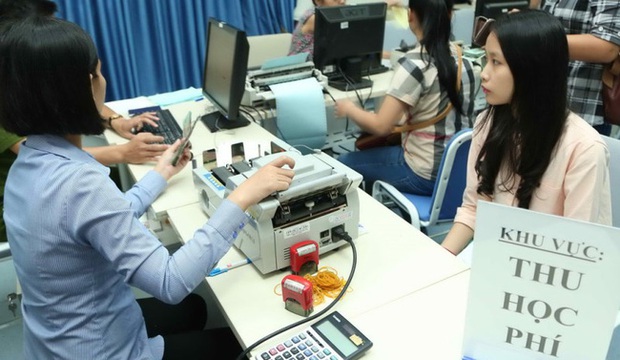 As for the solution to this immediate problem, her friend LHA said: "I will have to consider getting a part-time job to be able to pay for my life and study. However, going to work will 'take up' a lot of my time.ing. Therefore, affecting learning outcomes is inevitable. I failed a subject and had to 'in tears' when the amount of re-study amount to be paid was doubled compared to the initial payment for one credit. Neither does progress I can't go back but I can't, I'm extremely hesitant to make decisions for myself."
Or for her, Le Quynh Anh, the pressure from the tuition increase also coincides. "This will really cause many difficulties for students. Many of you have circumstances that will not meet the conditions and it will be difficult for you to study long-term. This will lose many students' learning opportunities. students, especially capable students"Quynh Anh commented.
Quynh Anh herself hopes that the school will have policies to create the best learning conditions and support for students. Besides, it would be better to have a specific, consistent plan and especially a proper explanation for the increase in tuition fees, not just a written explanation, because students In the end, the staff just wanted a clearer answer.
https://kenh14.vn/cac-truong-dai-hoc-dong-loat-tang-hoc-phi-ap-luc-kep-do-len-dau-phu-huynh-va-sinh-vien-20220607132505198. chn
You are reading the article
Universities simultaneously increase tuition fees, "double" pressure falls on parents and students

at
Blogtuan.info
– Source:
cafebiz.vn
– Read the original article
here