Giải trí
Unmarried father Quang Vinh takes his daughter out, father and son are more and more identical
WATCH VIDEO: "Lingling Prince" Quang Vinh suddenly appeared in the program "Happy memories"
Quang Vinh's daughter grows up to look like her father
Recently, Quang Vinh posted a picture with his daughter Chaiko on his personal page with the status line: "Take the baby on a summer vacation." In the photo, the once "singing prince" and his daughter smiled while hanging out at a shopping mall. Looking at the way the male singer holds and caresses his daughter, it can be seen that he gives his children a lot of love. Chaiko must have had a great summer vacation when Quang Vinh's father took him to Thailand to travel.
Quang Vinh's daughter was allowed to travel to Thailand by her father on the occasion of summer vacation.
Looking at this image, many people commented that the older Quang Vinh's daughter is, the more she looks like her father, especially her eyes and smile. If you don't know this is the male singer's adopted daughter, many people easily mistake them for a biological father and son.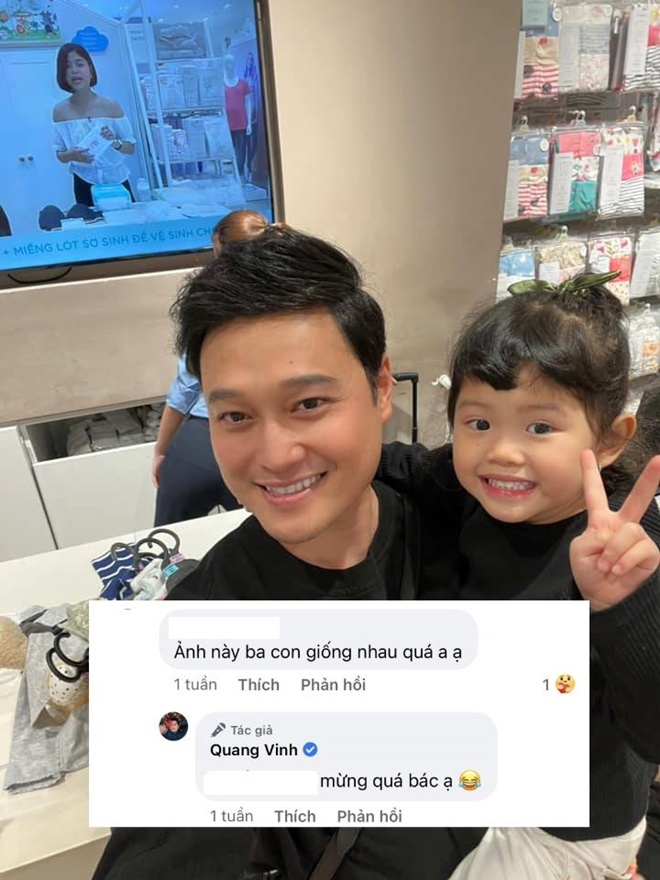 Many people commented that Quang Vinh and baby Chaiko are more and more similar.
On his personal page, the "singing prince" shows more pictures of taking his daughter to go out abroad. He always kept an eye on her, taking care of her little by little.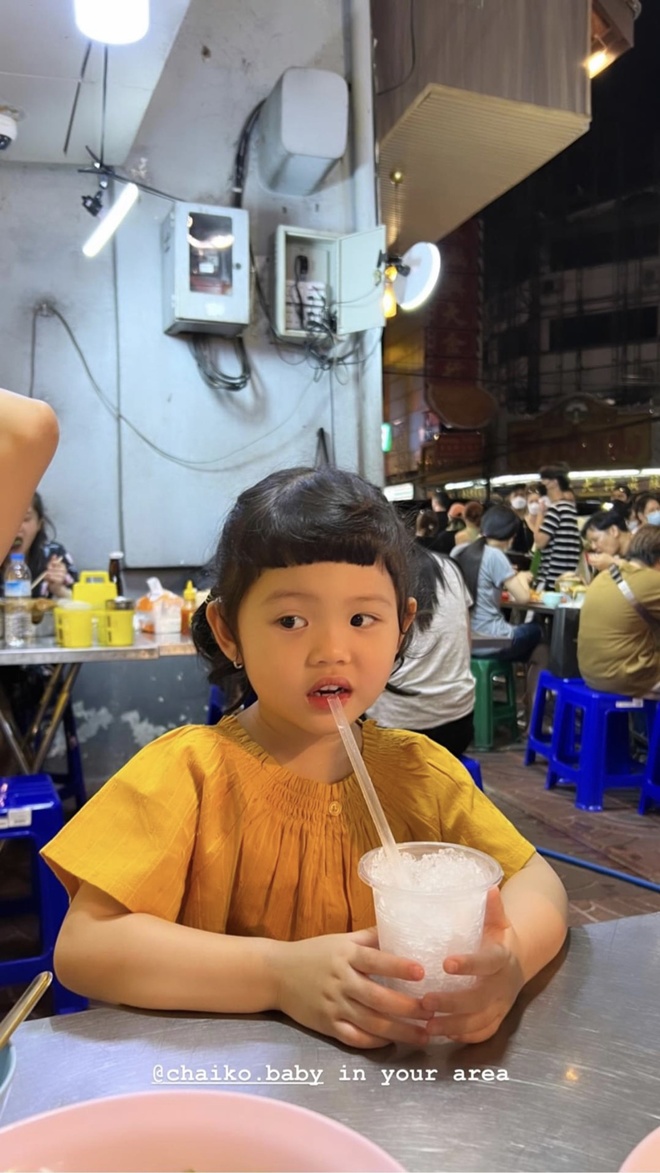 Chaiko was always taken care of by her adoptive father.
Chaiko is the first daughter of Thao Ngoc – Quang Vinh's younger sister. Because he is so close and has a lot of love for her, Quang Vinh considers her as his daughter. At the age of 4, Chaiko was pretty, possessing many of the same beauties as her uncle. Perhaps because they are often together, she is commented more and more like Quang Vinh.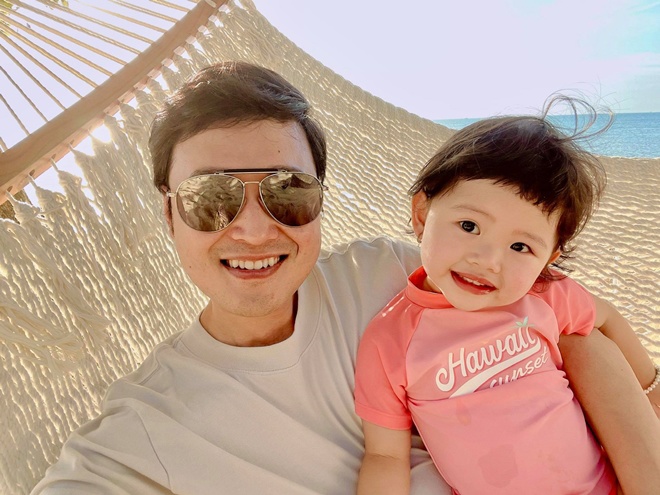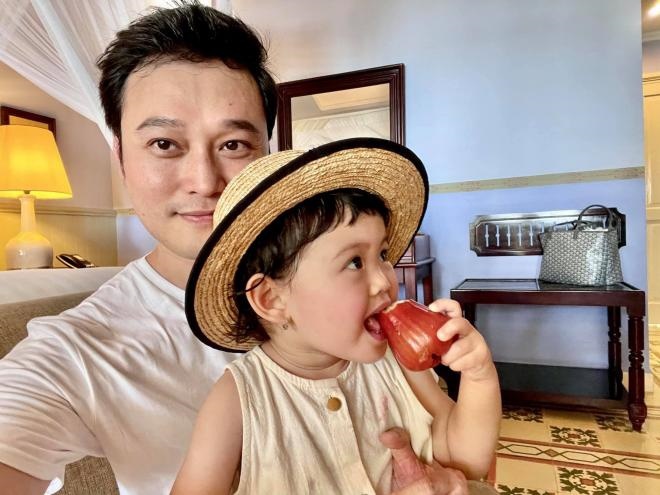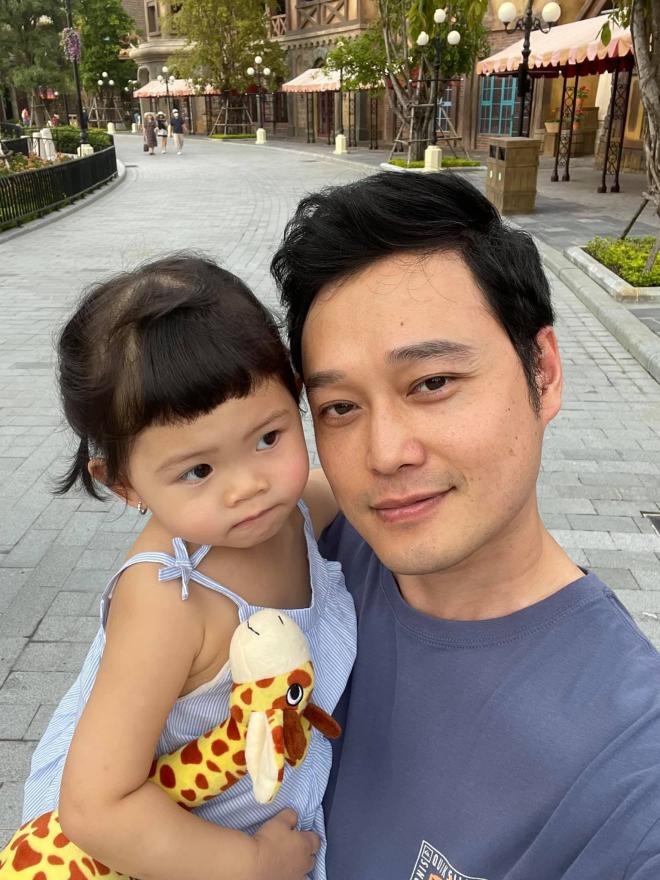 Since childhood, Chaiko was often taken care of and taken out by Quang Vinh.
In addition, there are other notable images on Facebook/Instagram of Vietnamese stars: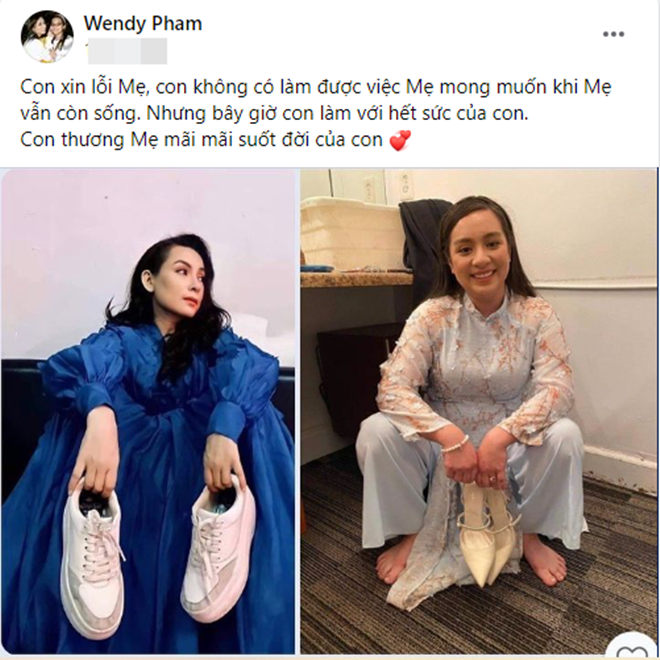 After performing at a fund-raising concert to build a Vietnamese language school as her late mother wished, Wendy took a commemorative photo. In it, she poses exactly like Phi Nhung when she was alive. Posting this moment on her personal page, Wendy captioned: "I'm sorry mom, I couldn't do what you wanted while you were still alive. But now I do it with all my might. I love you forever my whole life."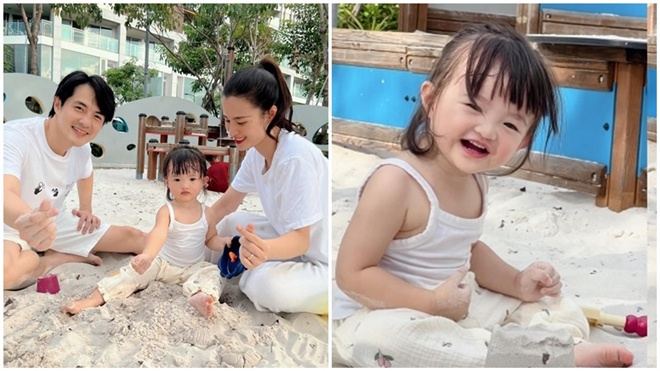 On the personal page, Dong Nhi posted a series of happy family photos, wearing matching white clothes when going to the beach. The beauty of the female singer was commented as "an eye-catching one-child girl". However, the most noticeable character is still Winnie. "Little princess" was given a dynamic outfit by her mother, her hair tied at the nape of her neck. The little girl comfortably sits and plays in the sand, her cute and witty expressions make fans "dumb".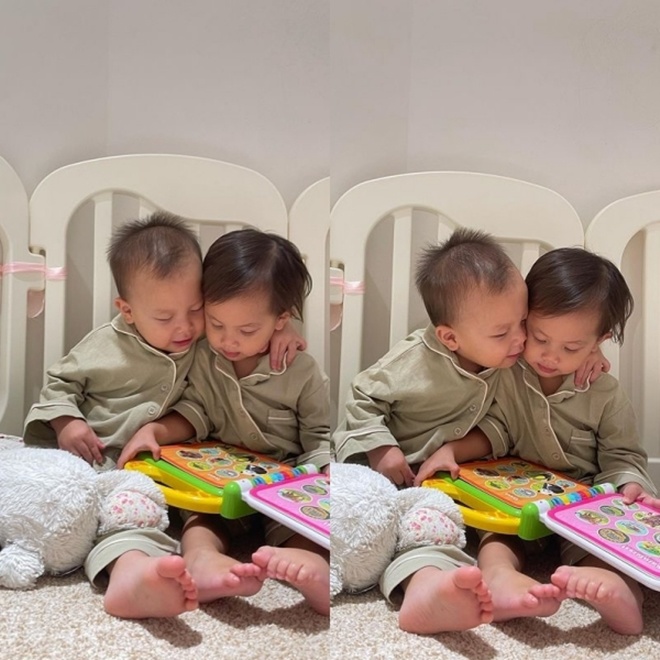 Ho Ngoc Ha feels happy that the twins are now always in love and entwined with each other. On her children's Instagram, the singer shared a series of lovely moments with the caption: "Now, if you don't see each other for a while, ask for names." In the photo, Lisa and Leon can be seen studying hard. The twins are stuck together, and the youngest knows how to put his arm around his sister's shoulder and kiss him on the cheek to show his affection.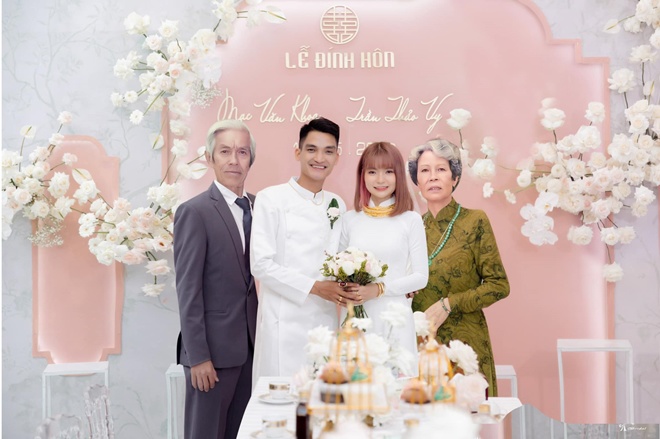 On the eve of the wedding, Mac Van Khoa's wife was touched when she did this meaningful thing for her late grandparents. Specifically, she merged her grandparents' photos into the couple's wedding photos, because both of them wanted to attend and witness their granddaughter's happy day. This is what makes the male comedian's wife regret.
Mac Van Khoa's wife wrote: "The picture that means the most to me. In 2012, when she attended the wedding of Pé Heo, did she say that she did not know that one of the children was safe, and Vy would marry someone later, would she be happy? Don't know? Will grandma live to the day of your wedding, hurry up.
I'm sorry it's a bit late, but I tried. So the wishes of my grandparents have been fulfilled. My wedding cannot be complete without two important people in my life. I always think about my grandparents. Thank you for always protecting me anytime, anywhere, in heaven, seeing your dearest grandchild like today must be very happy and reassuring, right?
I told you, although I'm a little bit wet, but I'm a very strong girl, nothing can be difficult. I will live a good life, a happier life… Thank you for letting me be your grandchild's grandchild. Even after 10,000 lives, I still want to be your grandparent's grandchild. Remember Remember".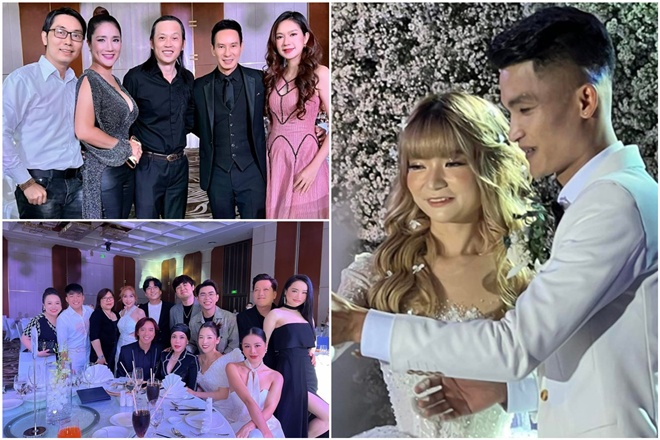 The wedding ceremony of Mac Van Khoa and Thao Vy in Ho Chi Minh City just took place at a hotel famous. The comedian invited more than 100 guests, most of which were artists in the field of theater and film such as Viet Huong and her husband, Truong Giang, Ly Hai, Hoai Linh, and Miss Khanh Van. member Kha Nhu, MC Cat Tuong…
Through the rare photos shared, it can be seen that Mac Van Khoa and his wife both worked very hard to invest in the wedding ceremony. The bride appeared in a sophisticated dress, showing off her beautiful appearance despite being a "mother of one child". The guests, in turn, were present in elegant costumes with white – black tones, happily sending greetings to the couple.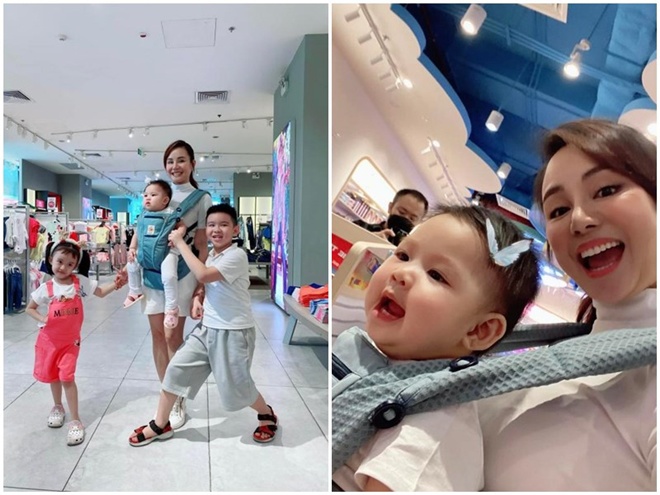 Recently, on my personal page, Vy Oanh Show photos of taking the children out on the weekend. 3 "little angels" of the singer's house "cut the hearts" of fans because each child has a unique look. If the two Elephants are gentle, the third aunt Tue An is extremely clever and funny. The youngest Mio is super plump with fair skin, round eyes, and chubby cheeks. Vy Oanh also humorously teased her little daughter, "baby with a full-screen face".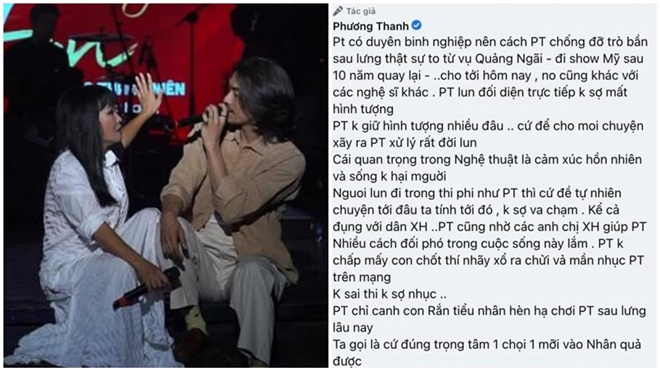 Constantly criticized for borrowing love stories for "dirty" PR, Phuong Thanh responded harshly. Accordingly, the female singer wrote: "Phuong Thanh has a military career, so the way Phuong Thanh fights dirty games behind her back is really big from the Quang Ngai case – going to the US show after 10 years coming back until today, it is also different from other artists. Phuong Thanh is always face to face without fear of losing her image. Phuong Thanh does not keep the image much. Let everything happen, Phuong Thanh handles it very well. The important thing in art is to feel innocent and live without harming people. People who always go in the market like Phuong Thanh, let it be natural, wherever we go, we can count on it, not afraid of collision. Even in contact with social people, Phuong Thanh also asked the social brothers and sisters to help Phuong Thanh.
There are many ways to cope in this life. Phuong Thanh did not accept the pawns who jumped out to curse and humiliate Phuong Thanh online. If it's not wrong, don't be afraid of humiliation. Phuong Thanh just watched the vile petty snake playing Phuong Thanh behind his back for a long time. We call it right on the center of gravity 1 on 1 to enter the cause and effect. Thanks everyone!".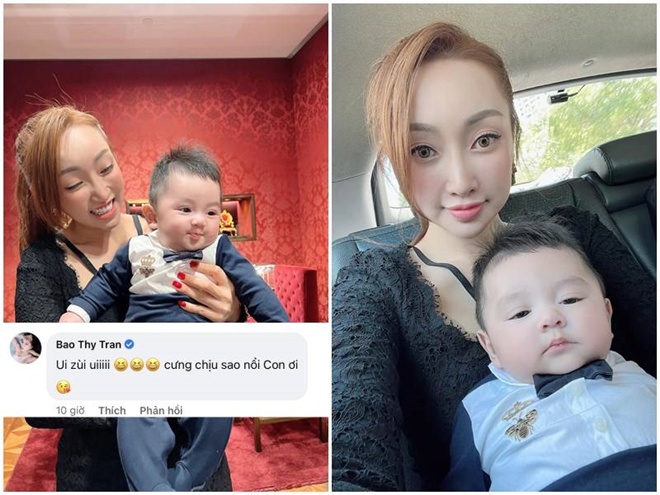 On her personal page, Chi Bao's wife posted a series of family photos in Singapore. Ly Thuy Chang said that after 3 years, she and her husband have just had a vacation abroad. Worth mentioning, the couple also brought their 6-month-old son with them. In the series of photos posted, Chi Bao's son's "flapping milk" appearance attracts attention. It can be seen that the boy has a chubby body, chubby cheeks and a series of mischievous expressions that make everyone fall in love.
Under the article, Bao Thy also had to leave a comment: "Oh my god, how can you stand it, baby!".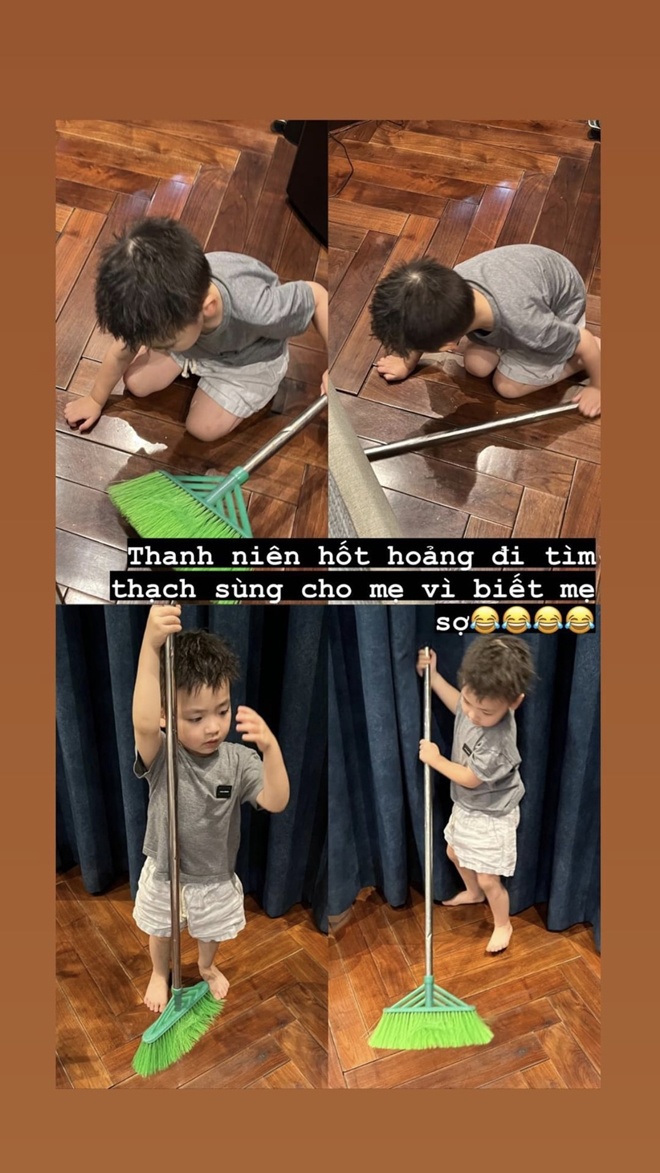 Recently, runner-up Tu Anh showed off her brave young son. Accordingly, the beauty said that Kem knew that her mother was afraid of geckos, so she went around the house to find and throw them away. Tu Anh wrote: "The young man panicked and went to find geckos for his mother because he knew that his mother was afraid. Looking at the enthusiastic expression of Tu Anh's son, everyone saw that he was brave and lovely, the little boy knew how to worry and take care of his mother.
You are reading the article
Unmarried father Quang Vinh takes his daughter out, father and son are more and more identical

at
Blogtuan.info
– Source:
Eva.vn
– Read the original article
here