Chuyên đề
Vietnam has a new Arabica coffee variety
On June 6, 2022, the International Center for Agricultural Research and Development (CIRAD) introduced the results of 5 years of successful research and testing of new Arabica coffee varieties grown in Son La.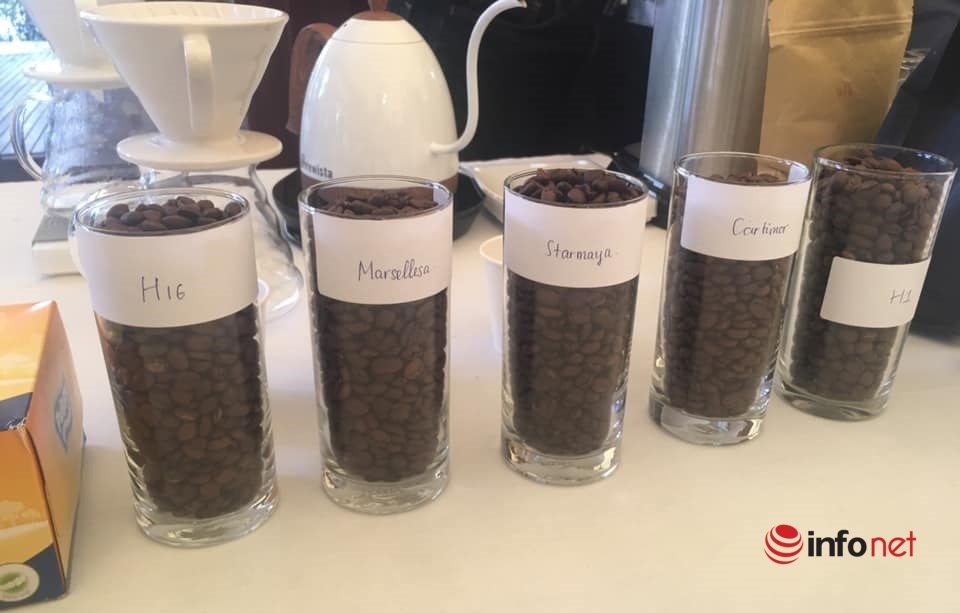 Introduction of seeds of 5 varieties of Arabica coffee grown in Son La.
Here, guests can directly enjoy 5 samples of coffee harvested from trial plots planted in 2018 in Son La, to evaluate the taste of new varieties and their potential, in order to contribute to improving the quality of coffee. high quality coffee in the Northwest region of Vietnam.
Since 2017, CIRAD, in cooperation with Vietnamese and European research institutes, has been testing new Arabica coffee varieties (F1 hybrid) in the mountainous areas of Son La and Dien Bien provinces. These new varieties, which have been selected and popularized in Central America, aim to answer the three challenges of adapting to climate change, adapting to agroforestry and improving coffee quality.
In December 2019, more than 3,000ha of coffee was damaged by severe cold in Son La province. At that time, CIRAD experts determined that the varieties currently being grown were no longer adapted to the changing climate in the coming years. It is forecasted that by 2025, half of the 20,000ha of coffee in Northwest Vietnam will need to be replanted.
The introduction and testing of these new varieties was first funded by the European Union through the BREEDCAFS project from 2017 to 2022, and then by the European Union and AFD through the ASSET project since 2016. 2021.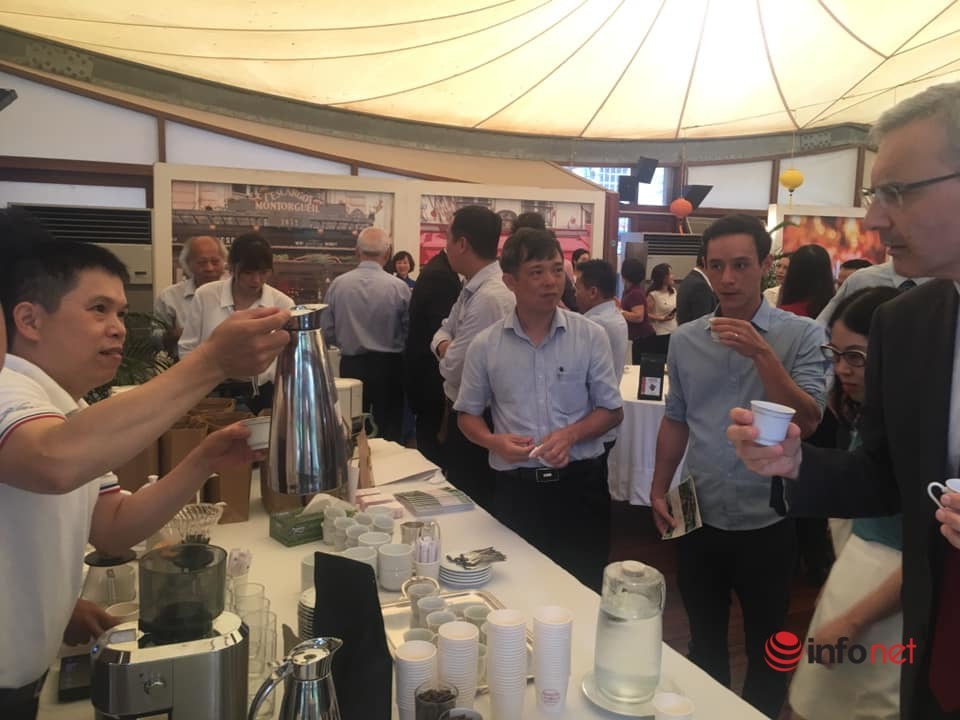 The guests enjoyed and compared the taste of new coffee varieties.
"These varieties are particularly suitable for agroforestry as they maintain good yields in shade conditions," said Pierre Marraccini, CIRAD representative.
According to Mr. Pierre Marraccini, the new coffee variety brings about 10 to 15% higher yields than the average yield in the region, combined with better taste quality will ensure a more worthy income for the farmers. producer. In addition, agroforestry, a sustainable agricultural model promoted by CIRAD, which includes intercropping of crops in upland fields, will contribute to soil fertility, biodiversity maintenance and regulation. climate harmony.
Dao The Anh, Deputy Director of the Vietnam Institute of Agricultural Sciences (VAAS), said: "This is a very good opportunity for us to replace old coffee varieties with new hybrid coffee varieties that are the result of research. by CIRAD. The process of recognizing these varieties once completed will allow them to be disseminated nationwide, not only in the Northwest but also in other localities such as Lam Dong province."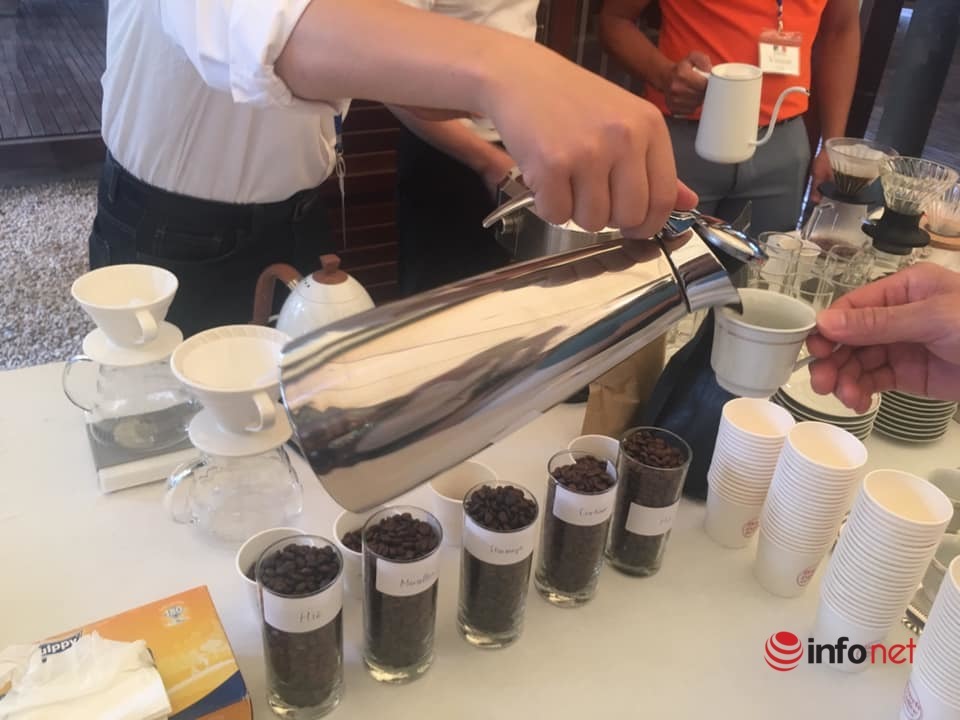 Arabica coffee is grown most in Son La and Dien Bien.
After 10 field trials at different altitudes with different climate characteristics such as: hot and rainy (Muong Anh, Muoi Hoi), average temperature and low rainfall (Muong Chanh, Chieng Mai, Chieng) Brewing), cold and rainy (Toa Tinh), CIRAD concludes, new coffee varieties are adapted to current and future climate conditions (climate change). Coffee trees grow better in the highlands than in the lowlands, the vitality of the new varieties is higher than the current popular Catimor. Under current conditions, these new varieties are very suitable for the Northwest region of Vietnam and especially in the highlands thanks to their better tolerance.
The intercropping of perennial and short-term crops (agroforestry) helps farmers increase their income, diversify income from fruit trees or timber, improve soil fertility, regulate climate post, and sequester carbon. All varieties were equally productive in monoculture, but only F1 hybrids maintained high yields under agroforestry conditions.
In terms of physical quality of coffee beans, coffee beans are generally of better quality when grown at high altitude, for all varieties. However, Catimor coffee has a higher percentage of flat and defective beans, while the new variety Centroamericano H1 has a larger bean size. The quality of H1 is also stable at all altitudes, this is also the variety with the most characteristic flavor.
Tuan Nguyen
You are reading the article
Vietnam has a new Arabica coffee variety

at
Blogtuan.info
– Source:
infonet.vietnamnet.vn
– Read the original article
here