In a development that has bewildered the oil market, the world's number one oil exporter Saudi Arabia has raised the price of crude oil delivered in July to Asian customers.
Follow Reutersthe official selling price (OSP) of Arab light crude for July delivery to Asia increased by 2.1 USD/barrel compared to June – a higher-than-expected increase, pushing the price to 6.5 USD/barrel plus with reference prices of benchmark oil Oman and Dubai.
"The price increase was so sudden, we all didn't understand," an oil trader in Asia told me. Reuters.
This decision to raise prices was made by state oil company Saudi Aramco on June 5, despite the previous agreement of the Organization of the Petroleum Exporting Countries and its partners (OPEC +) to increase production by 648,000. bpd in July and August to make up for a potential shortfall from Russian oil. The old plan was to increase 432,000 bpd within 3 months (until September 2022).
However, not all members of OPEC + can meet the above increase, including Russia and countries such as Angola and Nigeria, leading to concerns that the actual supply will not keep up with the official plan.
"This increase is not enough supply, especially after the European Union (EU) passed an embargo on 90% of Russian oil by the end of this year," said Mr. Vivek Dhar, an expert at Commonwealth Bank. determined.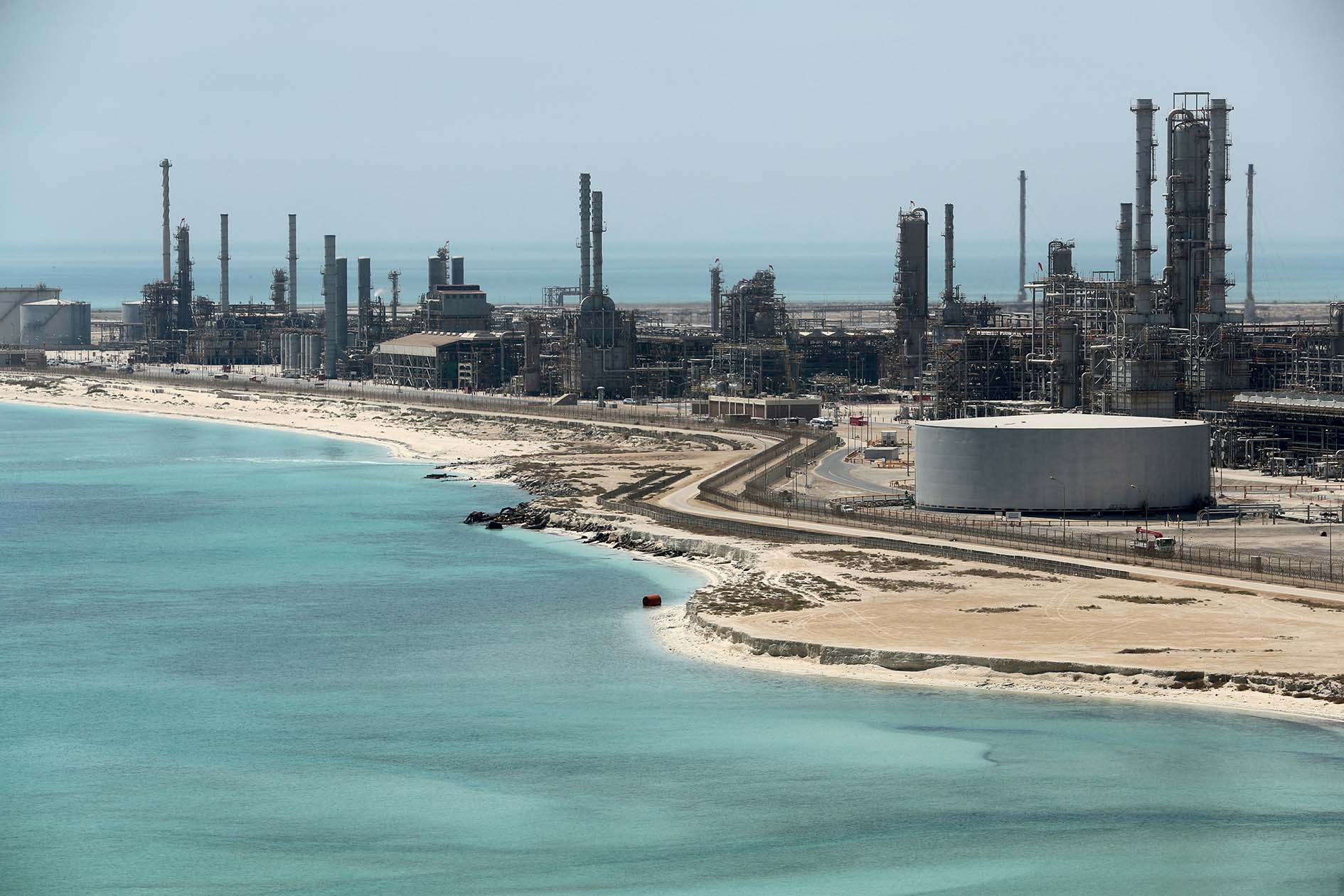 Overview of the Ras Tanura oil facility of Saudi Aramco Group Photo: REUTERS
Meanwhile, the demand for oil is increasing again when countries in the Northern Hemisphere, such as the US, kick off the travel season which is also the peak time for petroleum use in July. China, the oil importer. The largest city in the world, also reopened a number of cities, including Shanghai, after a prolonged blockade to prevent Covid-19.
"Demand is very strong so Saudi Arabia can confidently raise prices" – Reuters industry commentary. Also in the announcement on the evening of 5-6, Saudi Aramco increased OSP for both European and Mediterranean customers, but not for US customers.
Immediately after the announcement from Saudi Arabia, oil futures prices pulled together on June 6, with Brent oil surpassing the $120 mark per barrel. The US WTI crude oil futures price also touched $119.48 per barrel.
On the same day, two big banks, Citibank and Barclays, both increased their oil price forecasts for 2022 and 2023, on the basis that the market was short of Russian oil while Iranian oil had not yet returned.
According to Citibank experts, oil flows to Asia can help Russia's production and exports not fall too much, but can fall in the range of 1-1.5 million barrels per day. This figure is calculated by Barclays as a decrease of 1.5 million barrels per day (bpd) by the end of 2022. The Bank of England also predicts an average Brent oil price of $111 a barrel this year and next, while WTI oil prices are at $111 a barrel this year and next. 108 USD/barrel.
Expected supply shortages have prompted some Asian buyers to continue buying more Saudi crude despite rising prices. The reason, they say, is partly because the price of crude oil increases, which makes refined oil products more profitable, and the other part is that Saudi oil is still cheaper than oil bought from the US and West Africa.
Associated Bloomberg Saudi Arabian oil is very popular in Japan and South Korea. Despite increasing purchases of Russian oil, India and China still do not refuse oil from the Middle East giants. In particular, some Chinese customers buy both Iranian and Venezuelan oil.
As for Europe, many customers are also looking to the Middle East. Speaking on the radio Europe 1 On June 5, French Finance Minister Bruno Le Maire confirmed that he was in talks with the United Arab Emirates (UAE) to find an alternative source of Russian oil, in parallel with increasing investment in energy transition. clean.
Meanwhile, two companies Eni (Italy) and Repsol (Spain) can start shipping Venezuelan oil to Europe as early as next month. Sources of Reuters revealed that the US gave the green light for the above deal, but the volume of goods is unlikely to be large.