Virus Monkey smallpox may have been circulating for some time before it was discovered
For the first time in history, the world faced an international outbreak of monkeypox. The World Health Organization (WHO) said that between May 13 and June 2, health authorities recorded 780 cases of monkeypox in 27 countries where the disease is not endemic.
The UK and Portugal have the most cases, with around 200 and 100 cases in each country, respectively. Canada recorded 77 cases. The US recorded 21 cases. Some scientists speculate that the monkeypox virus may have been circulating silently for years before it suddenly emerged worldwide.
Infectious disease experts and scientists at the genetics laboratory are urgently searching for clues to why a virus was found in West Africa half a century ago and is not normally contagious. Person-to-person transmission has emerged as worrisome in the past month.
Dr. Rosamund Lewis, the World Health Organization's technical lead on monkeypox, said: "It's possible there has been undetected transmission for a long time. We don't know if this has been the case. how long it takes, maybe weeks, months or years."
Virology professor Marc Van Ranst, University of Leuven (Belgium) said in an interview with NBC News that his laboratory sequencing showed that the genetic mutations of the virus were "limited" and "not definitive." He said, "Everybody is interested in more complete genomes to answer a rather important question: How long has this virus been circulating undetected. I don't think anyone believes it's just new. spread from Africa a few weeks ago."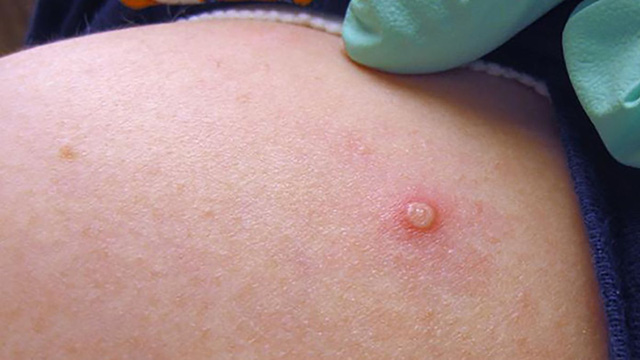 WHO: "There may have been undetected transmission for a long time. We don't know how long this has been going on, maybe weeks, months or years." (Photo: CNN)
Scientists from the University of Edinburgh recently sequenced patient samples and announced their findings on May 30. The samples they investigated were derived from a version of monkeypox that was identified in Singapore, Israel, Nigeria and the United Kingdom between 2017 and 2019.
Although investigators have identified an "unexpectedly large number" of changes to the virus' genetic code since that time, some experts do not believe such changes necessarily solve the problem. like the current outbreak level.
In Africa, most human cases of smallpox have occurred through contact with infected animals such as rodents, not by human-to-human transmission.
"What is likely to happen is that an endemic infectious disease from Africa enters through social and sexual activity and then spreads to several countries of the world," said Dr. Amesh A. Adalja, senior scholar at the Johns Hopkins Center for Health Security. "Monkeypox virus is transmitted through close sexual contact, so many lesions are being confused with other STIs, and this can delay diagnosis." Mr. Adalja added.
Meanwhile, Dr David Heymann, professor at the London School of Hygiene and Tropical Medicine, said, "Whenever you start looking for a new disease to emerge in a population, you will find There are many other cases." Heymann supports the theory that the disease may have been present in some populations for several years outside of the 11 Central and West African countries where the virus has become endemic. "What's worrying is looking at just one population instead of looking at the broader picture," he notes.
Two recent studies demonstrate that the virus is spreading undetected in some communities in Portugal and the UK. The medical community still does not know the source of the infection and many cases go undiagnosed.
Why can monkeypox spread undetected?
Infection with monkeypox can cause painful lesions all over the body and leave lasting scars. The course of the disease lasts about three weeks. However, unlike what is commonly seen in monkeypox cases in Africa, most of the cases identified in Europe and the US are mild.
Usually, the first symptom of monkeypox is fever, but some recent cases in the US have not reported fever or other early signs before the lesions appeared.
One of the reasons monkeypox has been quietly circulating for a while may be that the symptoms in this outbreak are much more difficult to detect than in previous cases.
"For this reason, cases can be confused with infections commonly caused by the varicella zoster virus or other infections," says a study by the US Centers for Disease Control and Prevention (CDC). sexually transmitted diseases such as genital herpes or syphilis". As a result, patients who have not yet clearly developed the disease can still spread the disease to others, complicating the course of this outbreak.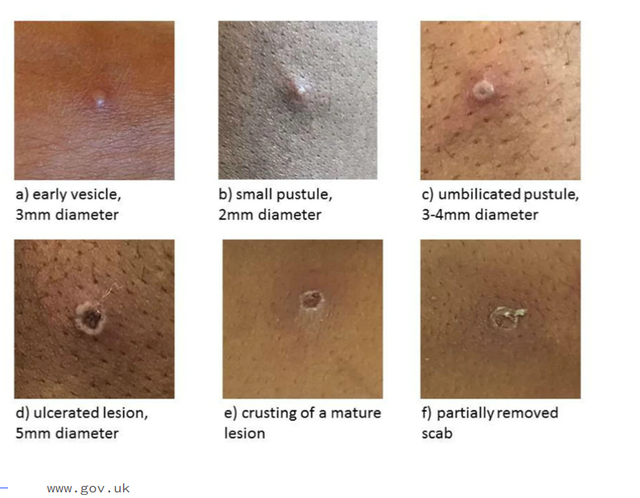 Symptoms in the current outbreak of monkeypox outside Africa are much more difficult to detect than in previous cases. (Photo: www.gov.uk)
According to WHO, 66 people have died from monkeypox in African countries by 2022. Nigeria has been grappling with an outbreak of monkeypox since 2017 – an outbreak that may have played a role. role as the source of the global contagion. Currently in the outbreaks in Europe or the US, no deaths have been recorded.
Professor Van Ranst said the coming days of the outbreak would be crucial for monkeypox control. If by next week the number of cases only rises to around 1,000, this will be a good sign for global control of the virus. However, if the number of cases reaches 4,000, this shows that the outbreak is unlikely to be under control.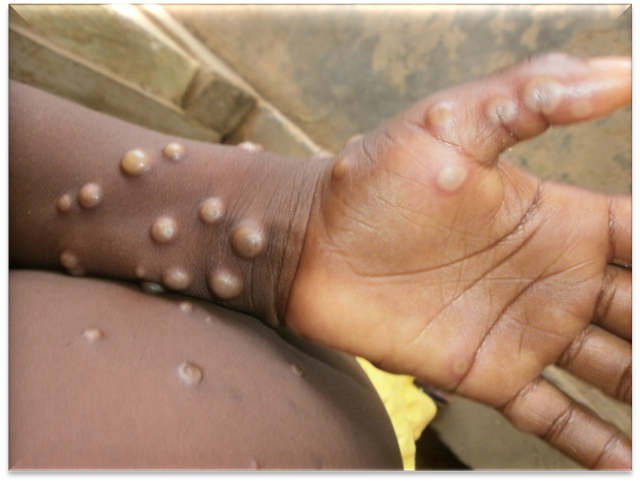 WHO: 66 people have died from monkeypox in African countries from January 1 to June 1, 2022. (Photo: WHO)
The world responds to the monkeypox outbreak
In light of the current outbreak of monkeypox, many countries around the world are making careful preparations to avoid facing another post-COVID-19 epidemic.
Health officials in the UK are building a wide network to quickly find new cases, adding: "The risk to the UK population remains low, but we asks people to be on the lookout for any new types of rashes or lesions that may appear, such as spots, sores or blisters, on any part of the body."
The European Union's Medicines Agency (EMA) has activated an emergency task force against monkeypox, which includes a rapid expansion of vaccine production.
Meanwhile, 1,200 doses of vaccine and 100 courses of treatment have been shipped to US states where cases of contact with infected people have been recorded.
As the world is still facing the COVID-19 pandemic, experts warn that emerging viruses are inevitable in the coming years and better surveillance is needed to catch potential new pathogens. . Dr. Theresa Tam, director of public health for Canada, said: "Emerging infectious diseases can always strike us. And we should be as prepared as possible, which means strengthening our medical capacity. global public health".
You are reading the article
Warning monkey smallpox virus may have silently spread

at
Blogtuan.info
– Source:
Soha.vn
– Read the original article
here