Thế Giới
WORLD NEWS June 7: Vietnamese-born female professor honored in UK; America is short of electricity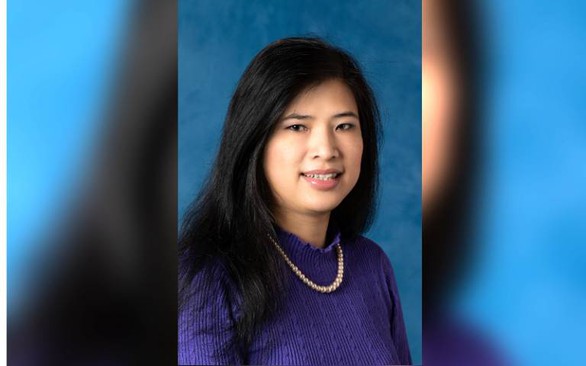 Vietnamese professor Nguyen Thi Kim Thanh – Photo: UCL
* According to VNA correspondent in London, Vietnamese professor Nguyen Thi Kim Thanh has been honored as the winner of the Interdisciplinary Award (Interdisciplinary Prize) of the Royal Society of Chemistry of Great Britain (RSC) in recognition of excellence in research and innovation.
Professor Nguyen Thi Kim Thanh, working at UCL University in the UK, won the award for her important contributions to basic research on chemical synthesis and the analysis of physical properties of materials. plasmonic and magnetic nanoparticle for biomedical applications.
Speaking when being awarded the award, Professor Nguyen Thi Kim Thanh said: "I am very happy, very honored to have interdisciplinary research works with my collaborators recognized, so this award is for both my research team and my collaborators."
Prof. Thanh is also happy that his research can bring direct benefits in prolonging the life of cancer patients.
* According to Reuters news agency, in a letter of authorization for lawyers sent to Twitter, billionaire Elon Musk – Chairman of Tesla Corporation – said: Twitter is in breach of its material provision obligations, therefore, he reserves all legal rights to terminate the agreement to acquire this social networking platform.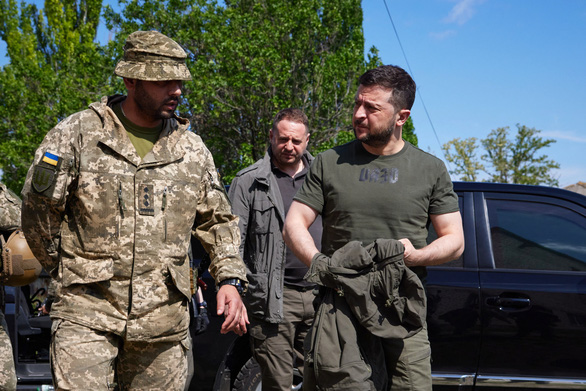 Ukrainian President Volodymyr Zelensky visits the front in Donbass on June 5 – Photo: AFP
* In an informational video on the evening of June 6, Ukrainian President Volodymyr Zelensky said that Ukrainian soldiers will not give up combat positions in city Severodonetskwhere the recent major battles between Ukraine and Russia are taking place.
"Our heroes will not give up their positions in Severodonetsk. In the city, fierce street fighting continues," Zelensky said.
Mr. Zelensky also thanked Great Britain for supplying Kiev with exactly what it needs to fight Russia. Earlier, Britain said it would provide Ukraine with multiple launch rocket systems that can target targets 80km away.
* Prime Minister Boris Johnson won the support of a majority of Conservative MPs in a vote of no confidence June 6th.
Follow Sputnik News, he won 211 votes in favor and 148 votes against, meaning his position as Conservative leader will not be challenged for another year.
Before that, there was a major campaign by 67 Conservative MPs against his leadership.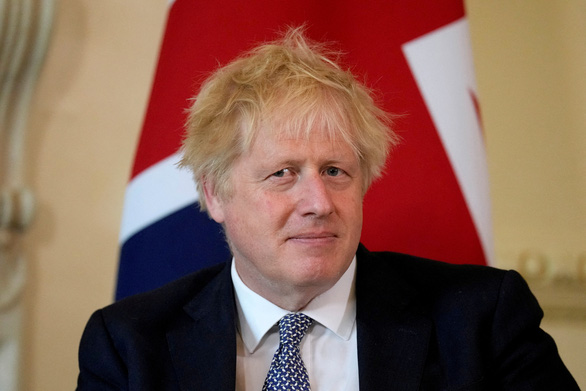 Prime Minister Boris Johnson – Photo: REUTERS
* On June 6, the Russian Foreign Ministry said Russia has imposed sanctions on 61 individuals who are US officialsincluding Treasury Secretary Janet Yellen and Energy Secretary Jennifer Granholm and top defense and media executives.
These individuals were barred from entering Russia in retaliation for the United States' "relentless expansion of sanctions against political figures and the Russian public, as well as representatives of domestic businesses," according to the ministry. Russian Diplomacy.
* US Treasury Secretary Janet Yellen will face tough questions about how President Joe Biden's administration has handled the economy in Congress this week, after admitting she was "wrong" about her actions. inflation in the US.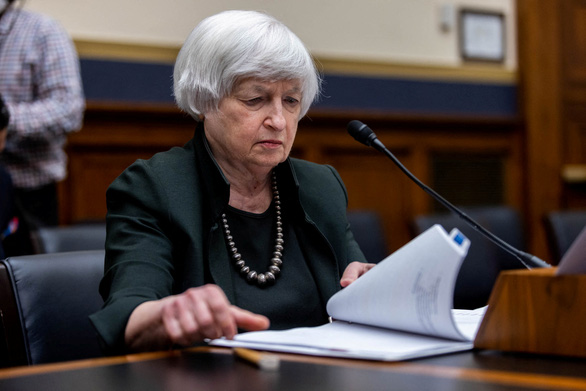 US Treasury Secretary Janet Yellen – Photo: REUTERS
Yellen will testify before the Senate Finance Committee on June 7 and the House Finance Committee on June 8.. Inflation has reached a 40-year high.
* Follow Sputnik News, US President Joe Biden has declared a state of emergency due to the possibility of electricity shortages in the country.
In the document released by the White House, Biden said that there are "many factors" that threaten America's ability to produce enough electricity.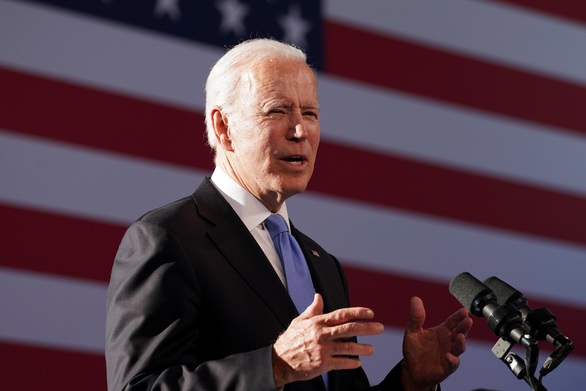 US President Joe Biden – Photo: REUTERS
"I, Joseph R. Biden, Jr., President of the United States of America with the authority vested in the Constitution and laws of the United States, declare a state of emergency regarding threats to the supply of sufficient electricity to meet demand. consumer demand," the White House statement said.
To address this, the President has exempted import duties for a period of two years from "certain types of solar cells and modules" imported from Cambodia, Malaysia, Thailand and Vietnam.
* June 6, A US court ordered the seizure of two planes owned by Russian tycoon Roman Abramovich.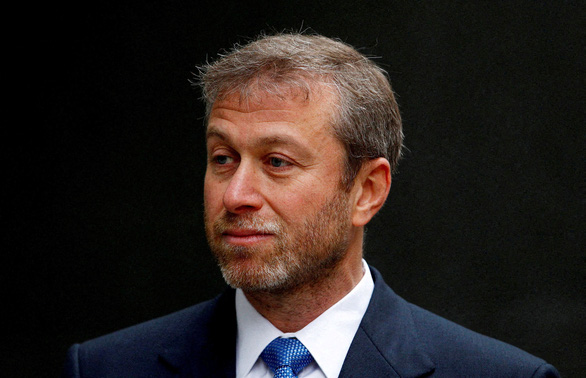 Russian billionaire Roman Abramovich, owner of English football club Chelsea – Photo: REUTERS
According to Reuters news agency, the two aircraft mentioned above, including a Boeing 787-8 Dreamliner worth $350 million and a Gulfstream G650ER jet worth $60 million, flew into Russian territory in March 2022, violating regulations US export control regulations for US-made aircraft on March 2.
The Gulfstream flew from Istanbul (Turkey) to Moscow on March 12, leaving Tel Aviv (Israel) the next day. It flew again from Istanbul to Moscow on March 15. The Boeing flew from Dubai (UAE) to Moscow on March 4.
Since these planes are American-made and the flights take place after the export restrictions take effect, billionaire Abramovich, a Russian citizen, will need a permit from the US Department of Commerce to fly them to Russia.
The Commerce Department could seek to fine Abramovich up to $328,000 for each unlicensed flight, or nearly $1 million for three flights, among other penalties.
Both of these planes, valued at $400 million by the US Department of Justice, are not currently in US territory.
You are reading the article
WORLD NEWS June 7: Vietnamese-born female professor honored in UK; America is short of electricity

at
Blogtuan.info
– Source:
tuoitre.vn
– Read the original article
here