Business
Artist/Educator Thanh Bui expands Em Maison preschool in Binh Duong
It is known that in addition to the two current campuses in Ho Chi Minh City, Em Maison kindergarten will be built in Binh Duong in The Standard isolated area of ​​An Gia Group. Can you tell us why you chose to cooperate with An Gia Group to expand Em Maison here?
This first comes from Thanh himself and the plan of Global Embassy, ​​which is to expand Em Maison in many provinces and cities so that children have the opportunity to access the quintessence of authentic Reggio Emilia education with reasonable tuition fees. physical. Because nowadays, the cost to attend an official Reggio Emilia® school in Vietnam is quite high. While, for Thanh, this is a great educational philosophy for children to develop comprehensively. Thanh wants to give equal opportunities to his children so that no one is disadvantaged or left behind.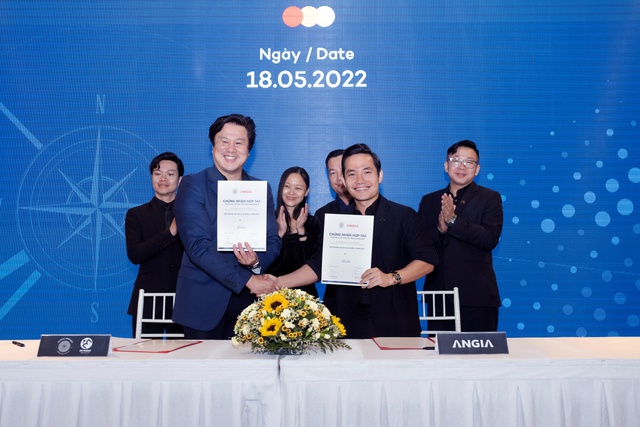 Mr. Thanh Bui (left) shakes hands with Mr. Nguyen Ba Sang – Chairman of the Board of Directors of An Gia at the cooperation announcement event
And also coincidentally, Thanh had the opportunity to meet Mr. Sang – the chairman of An Gia and the leadership – who have the heart, the vision, always want to create projects where there must be humanity and civilized. The two sides found common ground on the importance of education and the necessity of building a true educational environment in a living space. After looking at the project, Thanh saw that this is really The Standard – an "excellent standard" that is well-invested, well-planned, fully equipped with internal facilities, very suitable for combining with Em Maison. The decision to deploy Em Maison here with An Gia is also the first step in the journey to bring the Reggio Emilia® Approach to as many children as possible.
In the last answer, he especially emphasized on the Reggio Emilia® Approach, how will Em Maison preschool teach and bring values ​​to children, specifically for their children. Upcoming residents of The Standard?
Thanh has spent a lot of time searching and learning about modern educational approaches and methods in the world for preschool and Thanh finds that Reggio Emilia Approach® is very relevant to the reality of Vietnam. In recent years, the Ministry of Education and Training has launched the topic "Building a child-centered educational environment" which is also the core philosophy of the Reggio Emilia® Approach. Moreover, this is not a method but an approach, it does not have to be imposed but emphasizes flexibility, adaptability, appropriateness and creativity.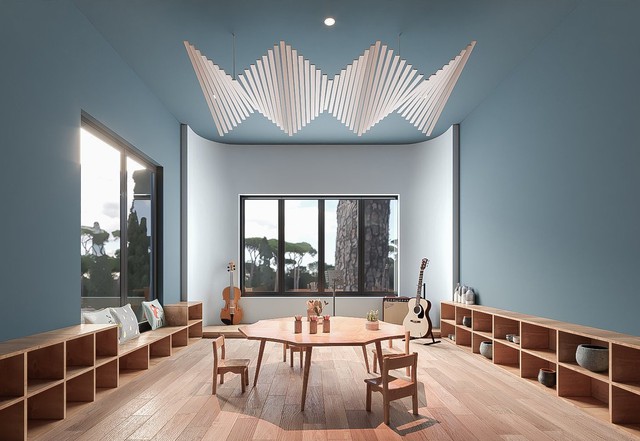 One of the classes at Em Maison . Kindergarten
With Em Maison, children at The Standard will learn a special program that integrates the Reggio Emilia® Approach into the latest Early Childhood Education Program of the Ministry of Education and Training of Vietnam. Teachers are companions, will have to listen, observe and learn about their group of students or each individual to come up with ideas and come up with appropriate, interesting and interesting learning projects and activities. suck.
It can be said that Em Maison is an environment for children to freely explore and learn in all fields where each field is related to each other, thereby developing "100 languages" and comprehensive development. For example, children can learn math and biology through painting, learn languages ​​and culture through music… That's why we included the Music Education program of Ú Òa Music, Visual Arts program of Vietnam Academy of Contemporary Visual Arts (VCVAA), Yoga Storytelling by Yoga Planet, English program with "English Immersion" method and many activities to develop brain and physical Explore and connect with nature and the world around you. It is important that the children are brought up in an international environment, becoming global citizens while still understanding and appreciating the traditional values ​​of the country and homeland.
Em Maison is also the school that shares the same optimal educational ecosystem with Sun World Kindergarten – Little Em's Preschool – one of the four mainstream Reggio Emilia® schools in the world and a Reggio Emilia® school. The first orthodox in Vietnam.
As such, do the teaching staff at Em Maison receive training in Reggio Emilia® Approach in addition to their existing qualifications?
That's for sure. Em Maison's teachers have been and are continuing to attend the professional training course under the program "Typical Preschool Representatives Integrated Reggio Emilia® Approach in Vietnam" (referred to as REP program for short) ) of Global Embassy. Leading education experts from Reggio Children (Italy) and Global Embassy will share and guide teachers from theory to practice in their own schools and classrooms.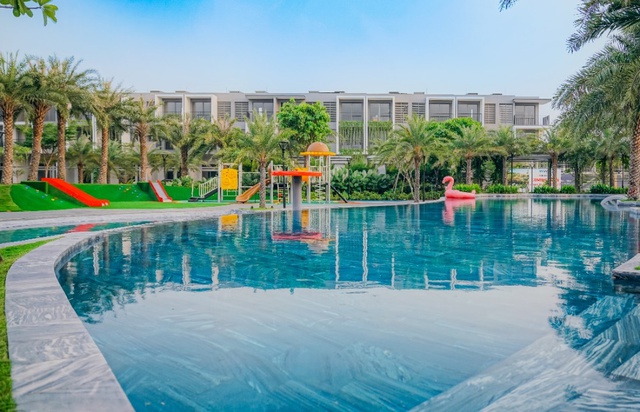 Em Maison Kindergarten is deployed in The Standard isolated area with a total investment of 1,200 billion VND.
Thanh hopes that with the investment in the quality of teachers, curriculum, learning space, facilities… the children of families at An Gia's projects will become the most beautiful version of the project. children, shine with your own talents and identities.
To kick off an interesting summer vacation for children, An Gia Real Estate Group cooperates with Global Embassy and Em Maison Kindergarten to organize the "Summer Camp" program with interesting activities such as: Workshop "In the eyes of children, home is…", sketching, fun fortress, planting trees, water gun arena, summer swimming lessons.
– Time: 08:30 – 17:00, June 12, 2022
– Location: The Standard isolated area – Tan Phuoc Khanh 10, Tan Uyen, Binh Duong
For more information, please contact hotline 0916 770 880 or website http://thestandard.vn
https://cafebiz.vn/nghe-si-nha-Giao-duc-thanh-bui-mo-rong-truong-mam-non-em-maison-tai-binh-duong-20220607184538891.chn
You are reading the article
Artist/Educator Thanh Bui expands Em Maison preschool in Binh Duong

at
Blogtuan.info
– Source:
cafebiz.vn
– Read the original article
here