Tech
Coca-Cola in cans seem to be less? It's not an imagination, it's a manifestation of inflation
Ever find yourself getting a little less Coca-Cola in a can for the same price? Or your chocolate bar has shrunk, even though its price has stayed the same?
As the cost of raw materials and fuel has increased, consumers have had to spend more on items like eggs, gasoline or coffee. But, some companies have turned to a more sophisticated – or more stealthy – method of selling a smaller amount of product for the same price. There's even a name for this phenomenon.
Shrinkflation
In economics, shrinkflation is the process by which items are reduced in size or quantity, or even sometimes by formula change or quality reduction, while the price of the above item remains the same or even increases. .
And it's an international phenomenon that's been going on for decades. Researchers also share the view that this is unlikely to disappear in the near future. According to consumer rights lawyer Edgar Dworsky, founder of US-based Consumer World, this phenomenon "tends to be cyclical".
"In times of inflation, such as what we're experiencing right now, you're going to see more of that because manufacturers are under pressure, for example from rising production costs," he said. This lawyer shared.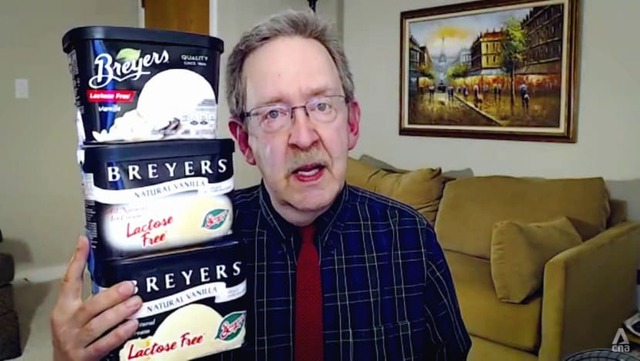 According to Dworsky, companies often give three reasons to downsize their products. It's because the price of raw materials has increased, transportation costs have increased, or they are introducing an appropriate competitive measure because a competitor has raised prices.
Breyers, a popular ice cream brand in the US, has been quietly downsizing its products for 20 years. From 1.89 liters, the ice cream container has been reduced in size to 1.65 liters and then 1.42 liters.
"It's the equivalent of losing two cups of ice cream," he said.
Dworsky notes that almost all types of products, from crisps to toilet paper, can be downsized. But, the company never announced this. Instead, they choose to highlight the positives such as occasions when they offer some sort of incentive for a product.
"That's why it's sneaky," he added.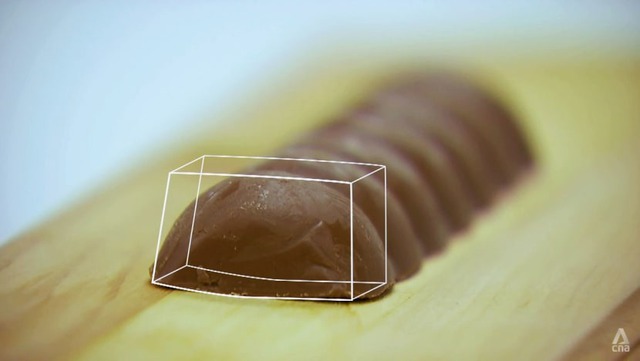 Several other countries have also been found to experience shrinkage due to inflation, including the UK and Japan.
Singapore also recently had some reports of this situation. For example, one brand of crisps reduced its 11 grams of potatoes in its box to 147 grams.
A block of Cadbury Dairy Milk brand chocolate weighing 250 grams in 2009 now weighs 180 grams, a decrease of 28%. A standard Milk Cadbury bar measuring 49 grams now weighs 45 grams, an 8% difference.
And a 330 ml can of Coca-Cola has dropped 3% to 320 ml since 2017.
When asked about this, Coca-Cola said it did this to ensure that it continued to "provide products at a fair price to Singaporean consumers". According to the company, the rising cost of goods means there will be a "permanent need" for increased product prices.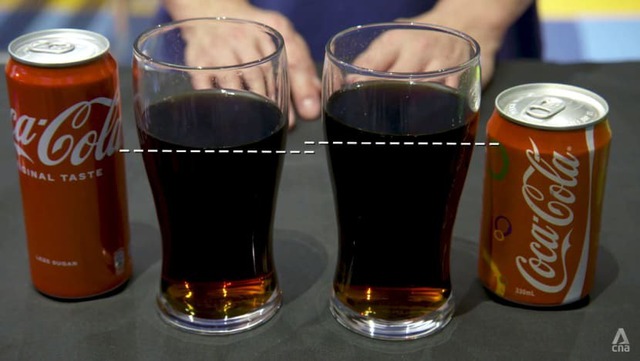 Mondelez International, the owner of the Cadbury brand, says its product portfolio is "created around consumer preferences and needs". These may vary by country depending on time, preference or supply channel, according to a company spokesperson.
"We develop a pricing and design approach based on an understanding of consumer needs and the costs of production and supply chains."
"Magic" with packaging
According to professor Klaus Wertenbroch at the Insead business school, companies try to hide their shrinking product sizes through psychophysiological methods.
Specifically, companies may change different dimensions such as the length, width, and height of their product packaging to blur consumers' perception of changes in actual dimensions. He said: "The more changes in many aspects, the harder it is to track."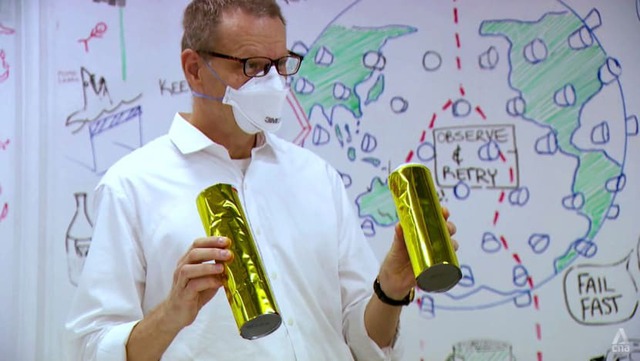 This is also how two different brands of the same food item can be the same size but contain different amounts.
Wertenbroch demonstrated this with two very similar sized bottles of peanut butter – except for one with a larger dent in the bottom. And upon closer inspection, it reveals a difference of almost 50 grams between the two brands.
Some companies downsize in simpler ways. For example, one spice company left more space in its parsley bottle.
Usually, companies change their packaging to refresh their brand. However, the fact that consumers do not always check carefully, allows companies to also shrink products to lower costs and increase profit margins, according to the professor specializing in the field of marketing. this.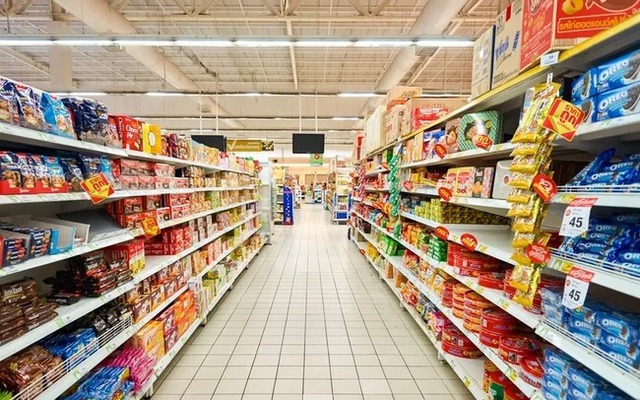 However, according to a poll of about 80 people, it has been found that about 60% of consumers prefer to pay more and receive the same quantity of products as before. By accurately determining the cost of a certain product, it allows them to manage the cost of living more easily, as well as recognize the impact of inflation.
Finally, here are some tips to save money on groceries:
First, make a shopping list and try using a number of applications and websites to compare prices of products to find out where you can buy the cheapest.
Second, always remember that a larger package is not always cheaper. If in doubt, try using your smartphone to calculate the unit cost of a product to see if a smaller or larger package is worth the money.
Third, consider the own brand of the supermarket itself produced. They tend to be cheaper because supermarket chains can cut out middlemen and advertising costs. Of course, that's not always the case.
Fourth, try checking prices at budget grocery stores. These stores often offer discounts on items like soft drinks, thanks to incentives triggered by factors like bulk sales from vendors.
Finally, buy coupons from trusted shopping apps when there is a promotion. For example, you can use Shopee or Momo discount codes when shopping in supermarket chains like Circle K, T-Mart…
Refer CNA
You are reading the article
Coca-Cola in cans seem to be less? It's not an imagination, it's a manifestation of inflation

at
Blogtuan.info
– Source:
genk.vn
– Read the original article
here